Disclosure: I received this product for free from Moms Meet to use and post my honest opinions. Compensation for this post was provided and this page may contain affiliate links.
Even though I'm all about making my own treats from scratch, I definitely still buy packaged foods pretty often, because let's be real – easy things are nice.  But even when I'm buying packaged treats, I still like to look for minimally processed foods with better-for-you ingredients.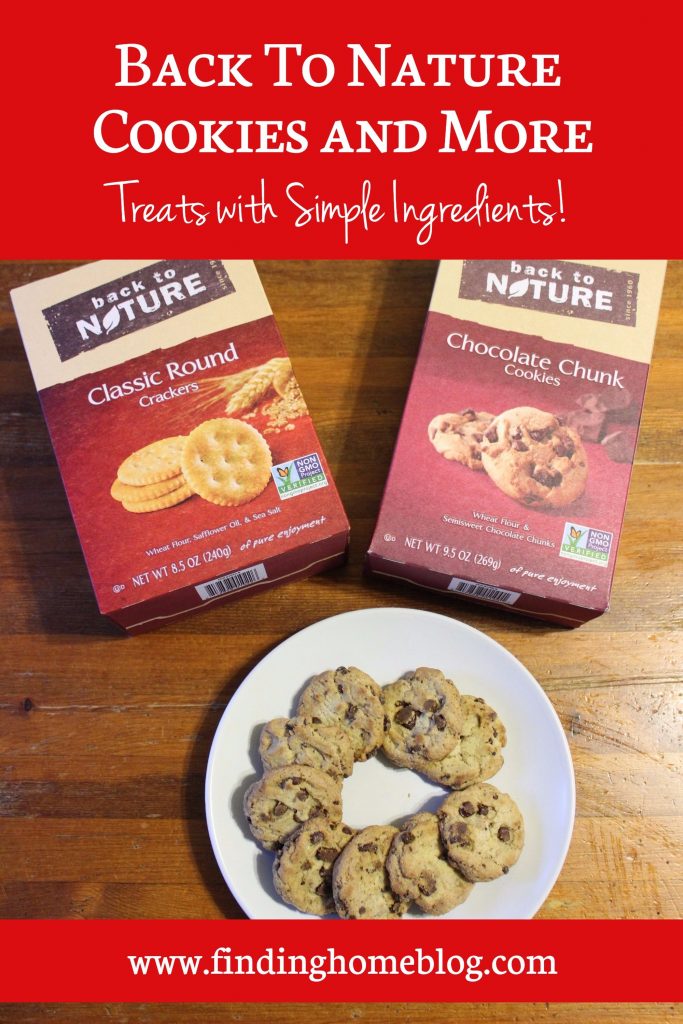 Back to Nature products fit the bill.  Since 2015, they've been listening to their consumers and have replaced 42 of their ingredients to be either organic or non-GMO certified.  They don't use hydrogenated oils or high fructose corn syrup, which are two big things I try to avoid when I'm buying treats.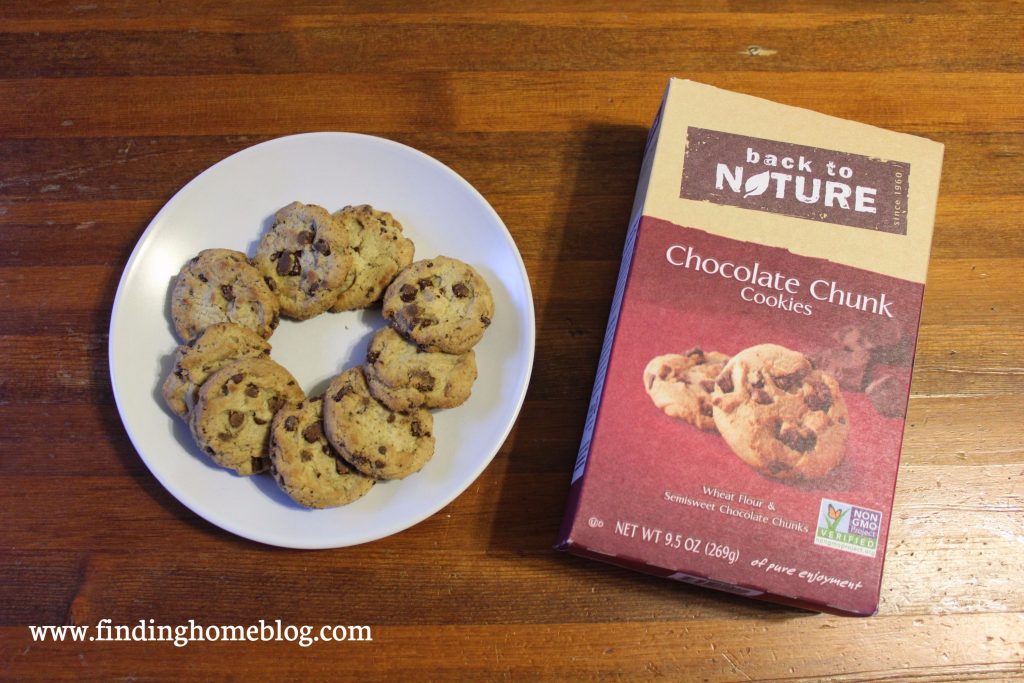 But now the real test: do they taste good?
For sure!  They remind me of Keebler or Chips Ahoy cookies tastewise, but with a much shorter and simpler ingredients list. And they're a delicious snack!  They're a little bit more on the crunchy side, which makes them perfect to serve up with a cold glass of milk (or a cup of hot coffee for Mom!).
Luckily I took my pictures before we started eating, because the box didn't last long in our house.  These cookies were a hit!
The crackers are also really yummy – they taste similar to those other buttery crackers without all of the funky extra ingredients.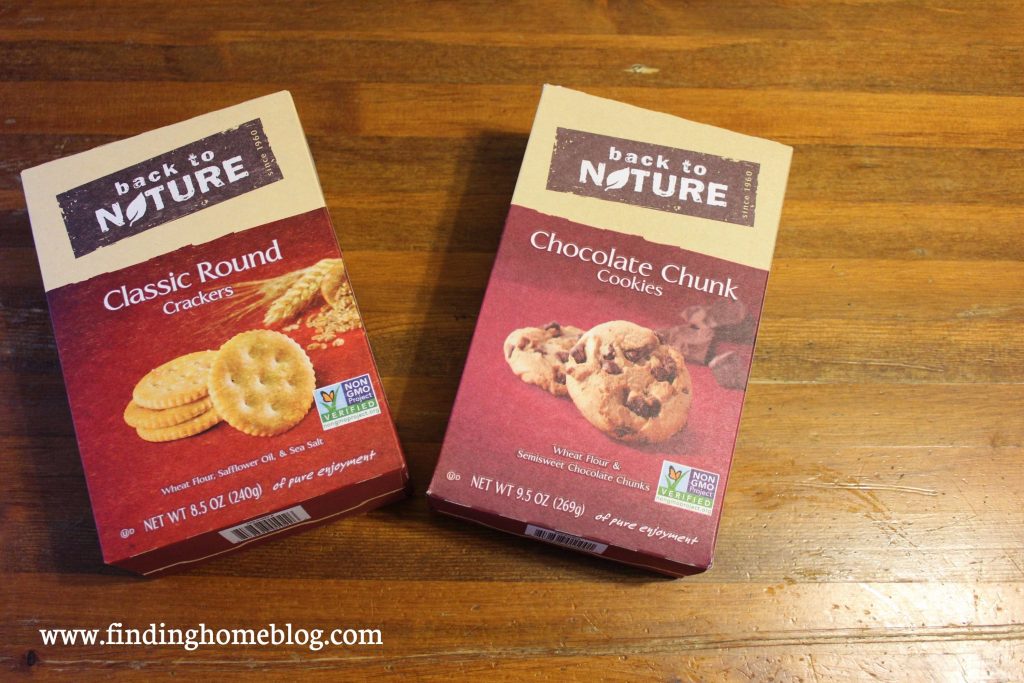 While our local grocery store had a pretty good selection of cookies and crackers, they didn't have any of the gluten free products in store.  Luckily, those are all available online on the Back to Nature site or on Amazon.  And many Back to Nature products are available in major retailers like Kroger, Publix, and Whole Foods. (Check if they're available near you here.)
To learn more about Back to Nature, head on over to their website, find them on Facebook, or follow them on Instagram.