While June and July were really awesome months for my reading life, August was…not so much.  But I still read a couple books, and that's a step in the right direction.  Plus, I hit my reading goal for the year!  Here's what I read last month.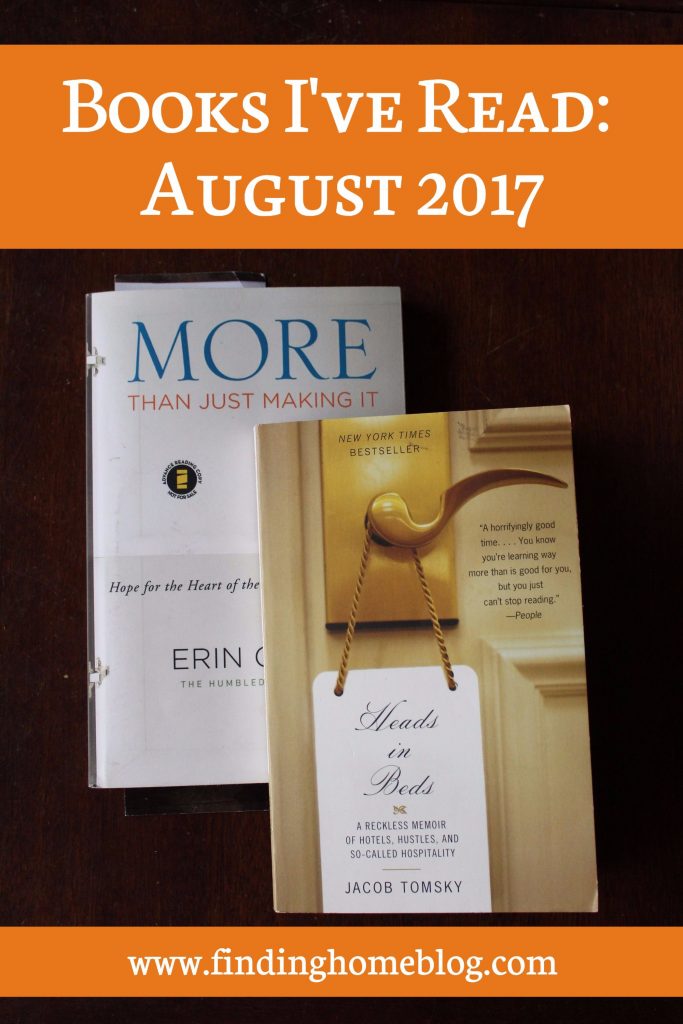 More Than Just Making It by Erin Odom. I reread this book a second time to take notes for a few blog posts that I was writing about it as part of the launch team.  I still really enjoyed it the second time through!  You can read my initial review here and more of my thoughts here.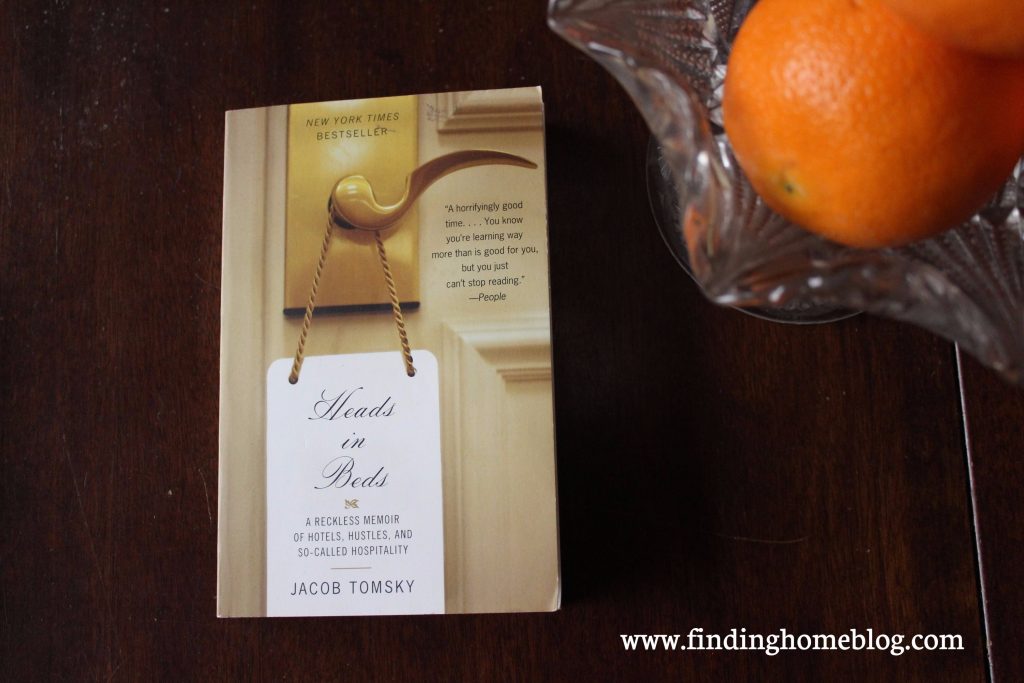 Heads in Beds: A Reckless memoir of Hotels, Hustles, and So-Called Hospitality by Jacob Tomsky.  I grabbed this book on a whim from Goodwill, but it's been on my TBR for awhile now.  One of the reasons is that I worked in a hotel for over four years as a front desk agent and laundry person.  (I also had a brief stint as a housekeeper for a couple of months before I got married).  So I have some experience with hospitality, and I wanted to read someone else's stories about it.
There were definitely parts of this book I could relate to – hello, mountain of laundry that reached to the ceiling and beyond.  I saw that every Sunday and made it my personal challenge to get it all sorted and semi-tamed in my eight hours.  And rude guests, ridiculous requests, and strange people were pretty much par for the course.
But the parts that were pretty foreign to me were due to the size of the hotels that Tomsky worked in.  Where I worked in a 64-room hotel in a not-too-big college town, he worked in New Orleans and New York City.  Doormen, bellmen, valets, room service, and plenty of other jobs were included in those massive properties that I had no experience with.  I think that actually made the book a little more of a disappointment to me, because I had been expecting to be nodding my head along with it the whole time, and I wasn't.
Overall, this was an okay read, but not as fun or as shocking as it was labeled.  And there was quite a bit of profanity.  But if you do want some good hotel stories, just let me know…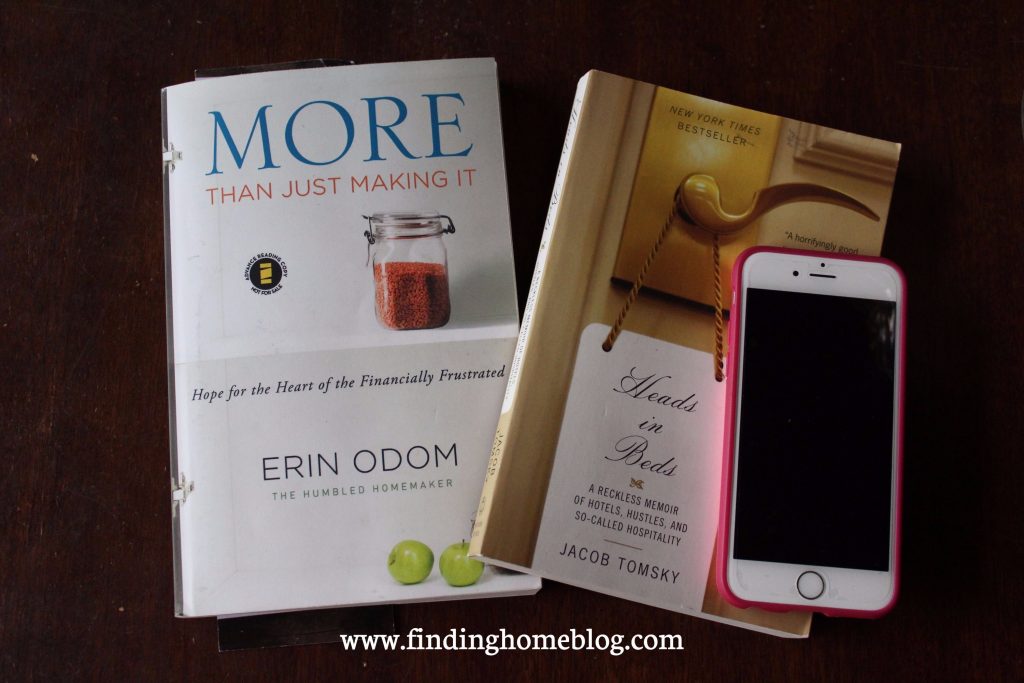 With that book, I hit my Goodreads reading challenge goal of reading 30 books this year.  Rereading Harry Potter definitely helped with that.  And my reading slowed down this month for a really silly reason: I started playing Candy Crush on my phone.  Because one day I was bored and hot and sitting on the couch, and I didn't want to get up to find something else to do, so I downloaded it.  And then that became my default activity when I had a few minutes.  Instead of picking up a book.  I'm working on defaulting to books again this month.
So to make me feel better: what's your guilty pleasure time waster?
Disclosure: Some of the links in this post are affiliate links.  If you make a purchase through these links, I receive a bit of a commission at no additional charge to you. Thank you for your support!