This month I dove into fiction.  I love a good story, one that gets me completely immersed in the world and the characters, and keeps me coming back for more, to the point that I pick up my book instead of making food or doing housework or even picking up my phone.  This month, I read a few of those books.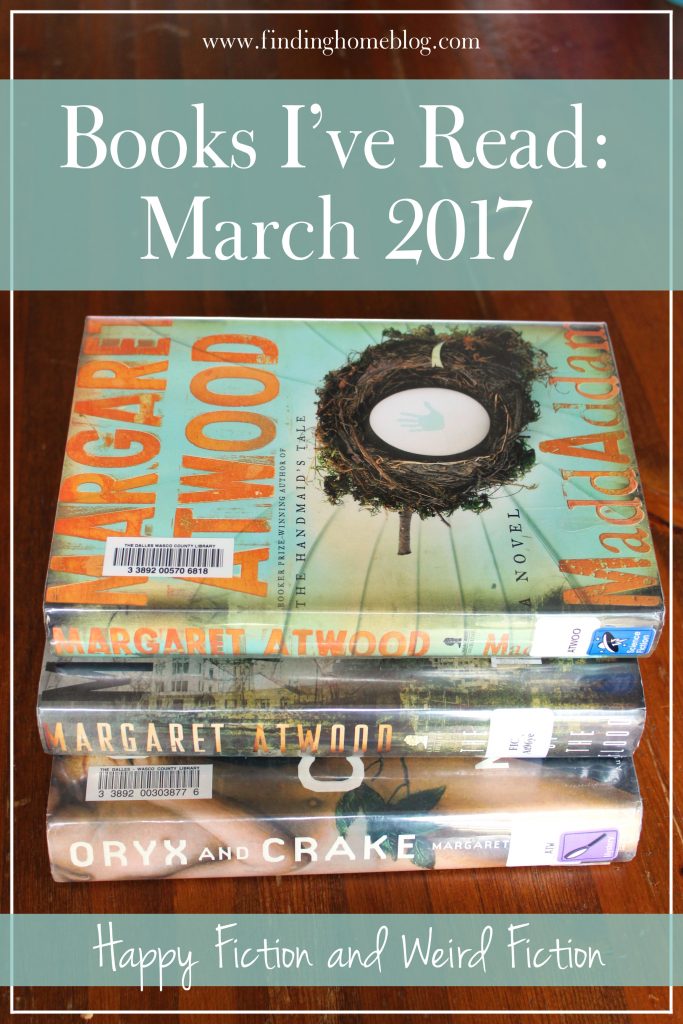 The Royal We by Heather Cocks and Jessica Morgan.  I got this one from the library, and the cover was way cuter than the one currently on Amazon.  If you care about book covers.  This was a really quick, easy, fluffy read, and one I needed after last month's more intense subject matter.  I really like reading about the royal family, and sneaking a peek at the headlines on the tabloids while I'm in the grocery checkout aisle.  If those are guilty pleasures for you as well, you'll probably like this book.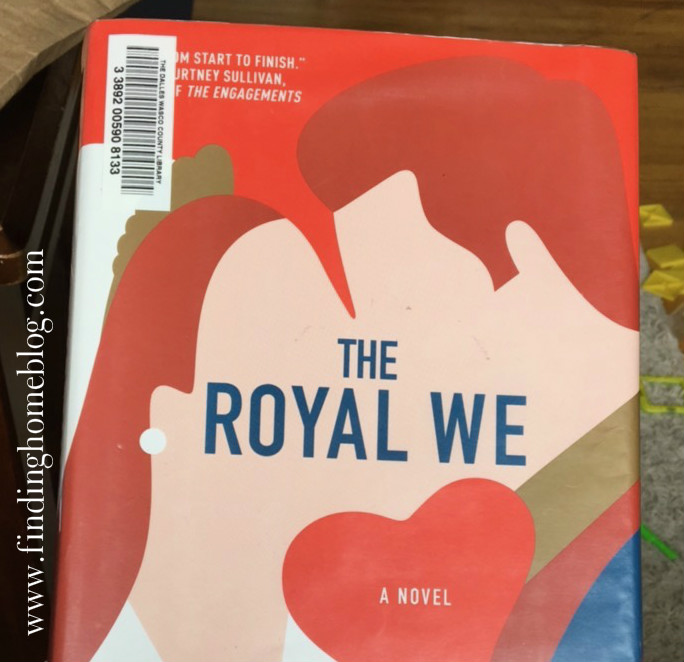 This was basically what I imagine to be a fan fiction version of the inside scoop of Kate and William's relationship.  Nick and Bex are not perfect, but they have to try really hard to always look perfect to everyone else. And it's not easy.  And they mess it up a lot. But they're still really sweet and relatable and even though I shook my head at them a few times, I was still rooting for things to work out for them all along.
I also kept picturing the She's All That version of Freddie Prinze Jr. as Prince Freddie and that made me smile.
This would totally make for a good chick flick, although that's kind of already been done (see: The Prince and Me).  But I would watch it.
About the only thing I didn't like was the very end.  Hopefully it's not too spoiler-y of me to say that this was a more realistic ending than a fairy-tale-prince-charming ending.  I was hoping for the latter.  It was still happy, and I still liked the book.  I would just change that part a smidge.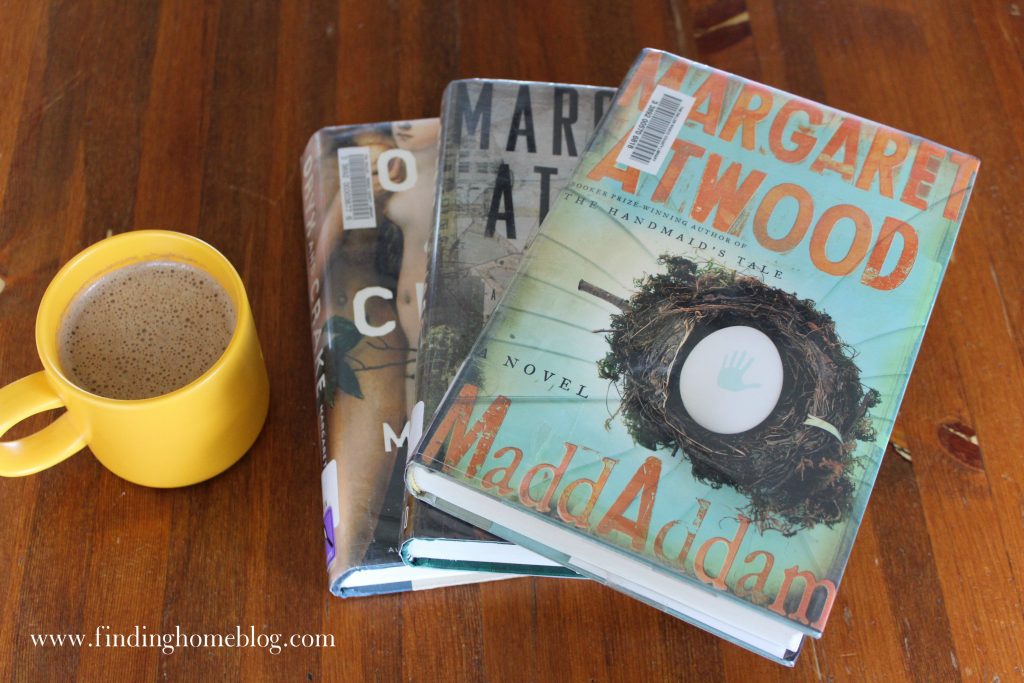 Oryx & Crake, The Year Of The Flood, and MaddAddam by Margaret Atwood. I grabbed these from the library, and although I didn't quite finish the trilogy before the month was out, I wanted to mention them here, since I did read two of them in March.  Plus, it's more fun to look at each book plus the trilogy as a whole!
Oryx & Crake introduces Snowman, potentially the only "normal" person left after a virus ends the world.  He's also left with a bunch of genetically modified people who have been perfectly concocted to avoid diseases, romantic problems, and war, among other things.  The book goes back and forth between Snowman in the present – which is frankly the pretty depressing ruins of life – and his past before everything, when you hear how people made more and more technological and scientific achievements that may or may not be a good idea.  Think things like pigs mixed with human tissue for the purpose of regrowing organs (called pigoons), Mo'hair sheep that grow hair extensions in all sorts of rainbow colors, and pretty much every food product based on soy and made in a factory rather than grown in any sort of way.
There was so much world-building and character-building in this book, which is usually something I find missing in dystopian fiction.  But not in this one.  And that should have been a good thing, except that I felt like there was so much backstory that most of the action took place in the last 50 pages or so of the book.  Don't get me wrong – there was plenty of action in the flashbacks too.
But for me, it's kind of a mental thing that if it happens in flashbacks it's not moving the story forward as much as action in the present.  Am I weird in that?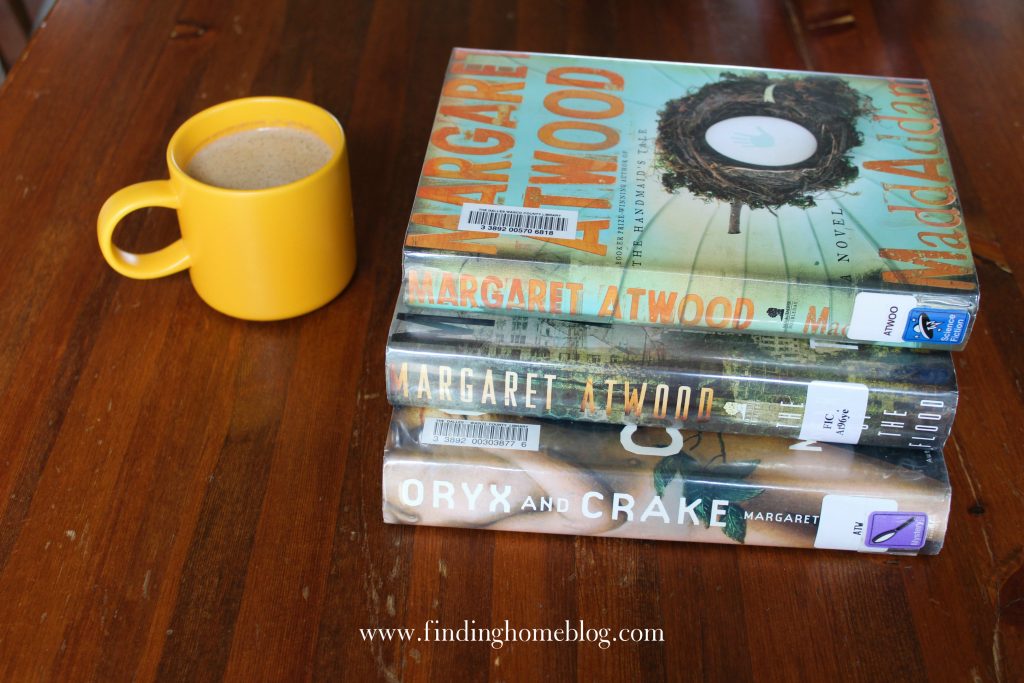 The Year Of The Flood is written somewhat similarly – you get the backstory of a different set of characters during the same time period, leading up to the last 50 or so pages where the action continues in the present.  Even before that, you learn a lot more about characters who were just given a brief mention in Oryx & Crake.  This was really well done, and it was a definite shift in perspective of how you saw these characters portrayed from one person's point of view versus their own reality.
I don't know if it's that I liked Toby and Ren a lot better than Snowman, or if I was more used to the extensive world-building and flashbacks from the first book, but I liked The Year Of The Flood better.  I felt like it moved faster than Oryx & Crake, and it also felt like more was going to happen.  There's a lot more despair in the Oryx & Crake, where The Year Of The Flood feels a little bit more hopeful.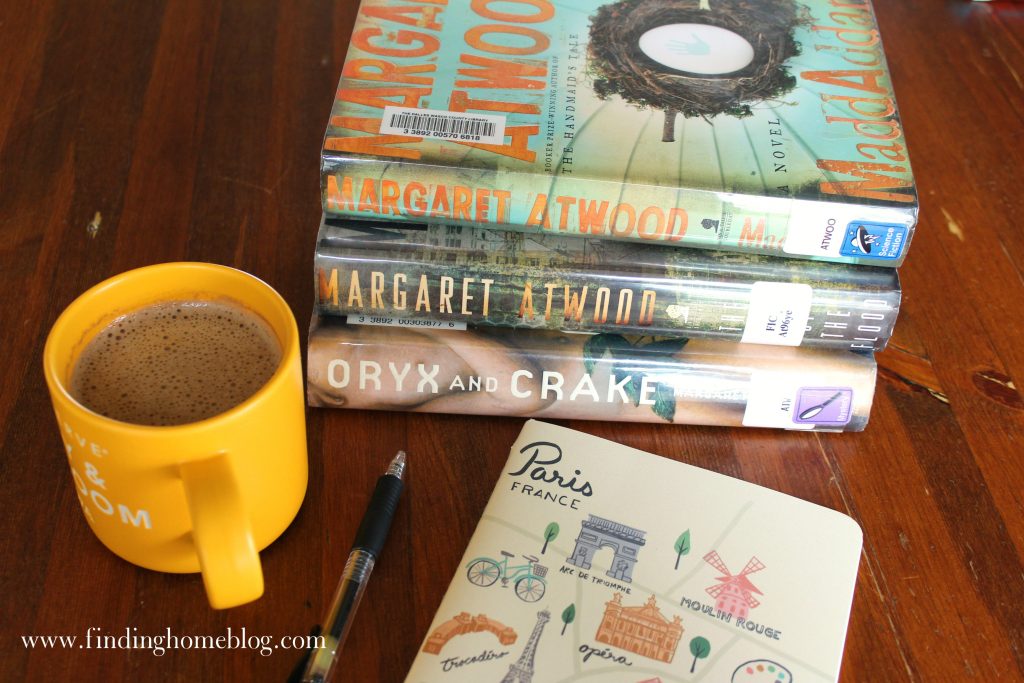 MaddAddam was the final book, and since the two stories merged at the end of the second book, I expected the story to continue from there, and it did, along with flashbacks to another set of characters to really round out the history and backstory.  There weren't quite as many flashbacks in this one, which was a nice change of pace.
I was satisfied with the way this story played out, but I didn't like it as much as The Year Of The Flood.  The "big bad" in this story didn't seem as big or important as in the first two books, and some of the characters went from independent and strong to kind of soap-opera-relationship-focused.  That may be what would actually happen when you're part of a small group of the only people left on the planet, but it wasn't as great for reading.
Two things to note: The edition of Oryx & Crake that I got had naked people on the front.  Like artsy naked, but still, naked people, so I kept it flipped over when my kids were around.  And also, Margaret Atwood is a pretty provocative writer.  She is great at what she does, but if profanity and more-than-vanilla sexual scenes bother you, she's not the author for you.  For me, it's worth looking past those for the stories, but I do wish those things were excluded.
Overall, I really enjoyed this trilogy.  It was also the weirdest thing I've ever read.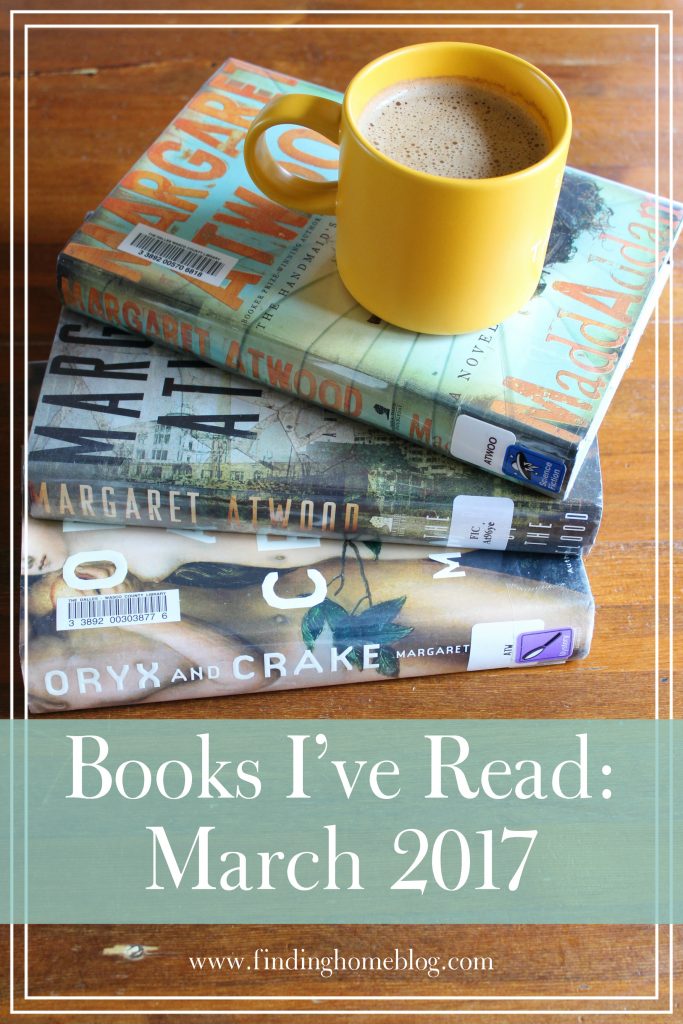 Disclosure: Some of the links in this post are affiliate links.  If you make a purchase through these links, I receive a bit of a commission at no additional charge to you.  Thank you for your support!