Much like with birthdays and gifts, I always start the year with good intentions to read more.  And I even went so far as to give myself a modest challenge in GoodReads (spoiler: I didn't make it).  But I did get a few more titles in, even with blogging and homeschooling and moving and holidays and craziness.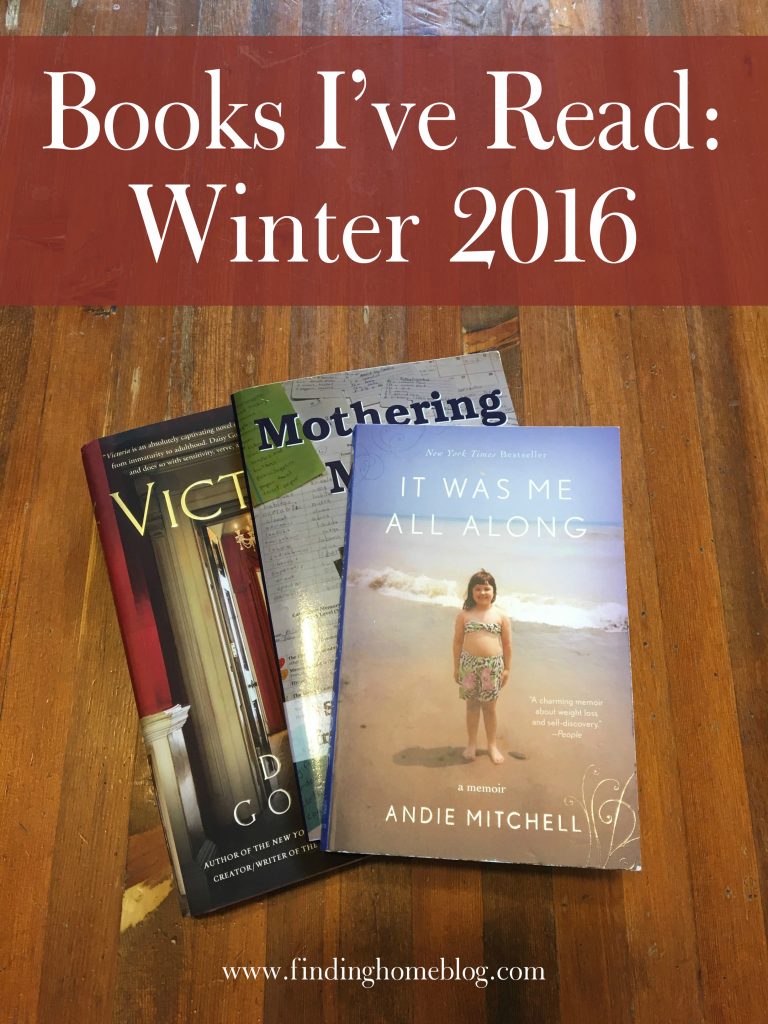 Mothering Many: Sanity Saving Strategies from Moms of Four or More edited by Marie MacPherson.  Marie is a friend of mine, and I was really excited to read this compilation of advice from moms with larger families.  I didn't love the format – a question followed by everyone's answers, divided into topical chapters, but I still found helpful tidbits within the answers.  I do wish there was more of an unprocessed food presence in the food chapter.
I also found confirmation from some of the advice given that things that I'm doing make sense, and that they work for larger families.  It's good to feel like you're not alone!  I found the bit about practicing sitting for church kind of funny, if only because my boys do their own pretend church services fairly regularly.  Maybe I should make the girls sit still and listen!
Overall, this was an okay read.  I think I would have gotten through it more quickly if it was more of a story than just Q&A.  It would have flowed better.  But it was still full of helpful advice from moms who have been there and are currently in the midst of managing large families.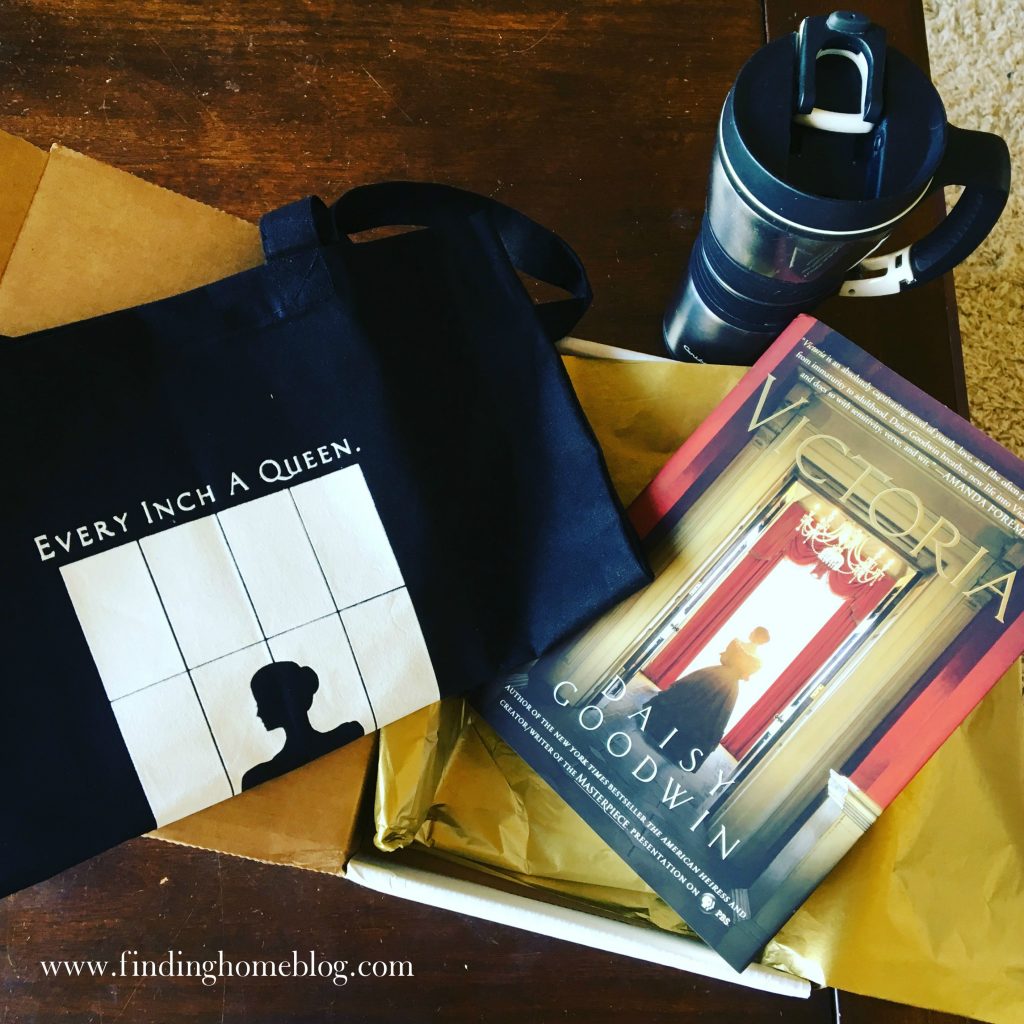 Victoria by Daisy Goodwin.  I received a free copy of this book from She Speaks in exchange for a review.  All opinions are my own.
Victoria is historical fiction about one of the great English rulers, focused on the first few years of her reign. I enjoy reading historical fiction about monarchs, although my personal favorites are the Tudors, so I didn't have a ton of background with Victoria. That actually made parts of the story a little more exciting for me, because although I knew the big "who will she end up with" ending, some of the smaller plot points I didn't know.
The book is divided into four sections. I have to say that they started stronger than they finished. I feel like Goodwin put so much into perfecting the characters of Victoria and Melbourne, and even some of the supporting roles like Conroy and the queen's mother, that by the time she got to Prince Albert, there just wasn't enough time to truly fill him out as a character. There were moments that showed why Victoria married him, but for the most part it felt rushed and not as well though out as the rest of the book.
Even so, this was a very quick read and an interesting look at a young monarch. I'm now looking forward to the PBS series that Goodwin did the screenwriting for as well. A great introduction to a ruler I didn't know much about!
It Was Me All Along by Andie Mitchell.  I received a copy of this book from Blogging for Books in exchange for an honest review.  Several months ago.  And even then it wasn't exactly a new book.  Oops.  But I finally popped it open two days ago, and it was a super quick read!
I found I had a lot in common with Andie.  Even though I didn't have a traumatic childhood like she did, I've still always been "the fat girl".  I've had times where I've just resigned myself to being larger and had plenty of self-confidence, but I've also had the really awful moments of not fitting into a prom dress or dealing with pretty much anything by eating.  I get it.  I enjoyed reading about someone who has come out of that, had the big realization moment that something needs to change, all the way to being a successful food blogger and author.  As a food blogger and author myself, working on losing weight, I felt a kinship with Andie.
I do wish that she had focused a bit more on the actual "losing the weight" part of the story.  That felt really rushed.  There was this great advice: Don't make big plans for how much you need to work out this month or what you're going to eat for the rest of your life – just do today.  Make good decisions today. (I'm paraphrasing, but you get the gist).  But for so much detail in the first half of the book about how she ended up at that "something has to change" moment, and plenty about where she ended up, there wasn't a lot in the middle.  And I think that's where people get hung up.
As we head into 2017, and I'm recommitting to eating better than I have been, while also being a busy mom, wife, and 18 other roles, I'm taking the advice to just do today.  It was good to read this book now.  But I think I'll have to look elsewhere for specifics.
That brings my book total for the year to 14.  Definitely not the best that I've ever done, but better than not reading at all!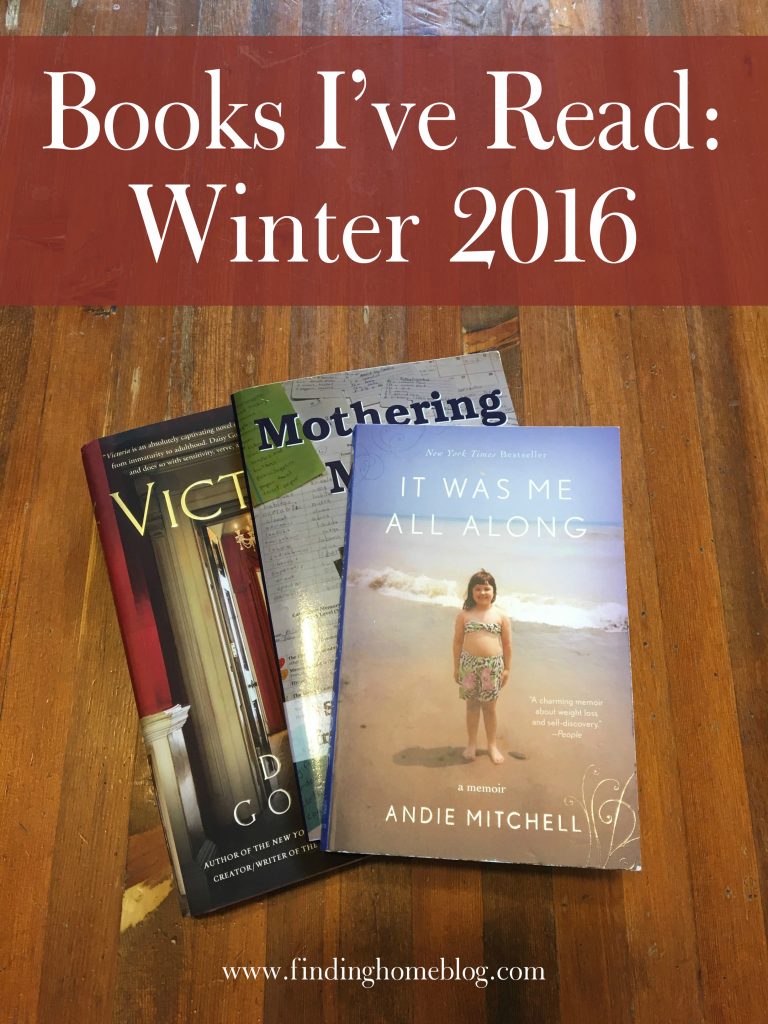 Have you read anything good lately?  I'll be talking more about my goals for 2017 next week, but I'll give you a hint: in terms of books, I plan on finishing a lot of the ones that have been on my TBR list for far too long.
Disclosure: Some of the links in this post are affiliate links.  If you make a purchase through these links, I receive a bit of a commission at no additional charge to you.  Thank you for your support!
Related Posts: