Disclosure: Some of the links in this post are affiliate links. If you make a purchase through these links, I receive a bit of a commission at no additional charge to you.
Converting recipes from wheat flour to oat flour takes some practice, some experimenting, and a little bit of know how. Luckily, I've been doing this long enough that I can offer you some quick tips to make this easier!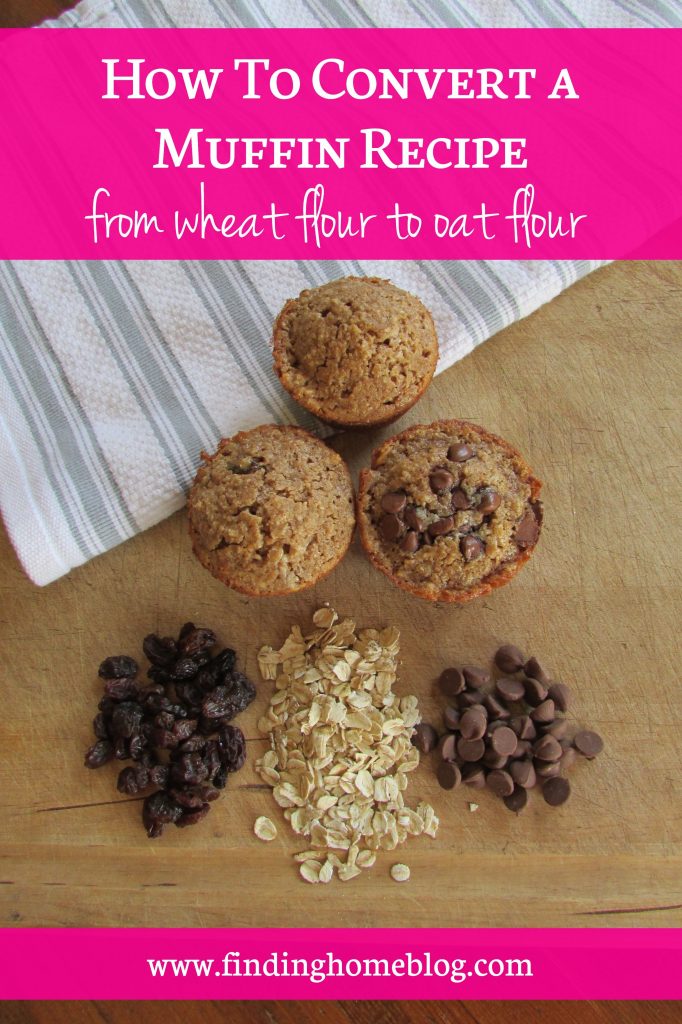 1. Change wheat flour to oat flour. If a recipe calls for 2 cups of wheat flour, measure 2 cups of oats into your blender and grind it into oat flour. You'll end up with slightly less than 2 cups of oat flour. If you want to use oat flour from the store, simply measure 1 cup and remove 1 Tbsp. (Store-bought oat flour is a finer grind than most blenders at home, so you don't need quite as much)
2. Add 4 Tbsp. of unground oats for each cup of oat flour in the recipe. So for 2 cups of oat flour, you would add 8 Tbsp. of oats.
(Psst! 4 Tbsp. = ¼ cup and 8 Tbsp. = ½ cup)
3. Check your leaveners! These are what help the muffins to rise and poof up. Since you're losing the gluten, you need to make sure you have enough to compensate.
Common leaveners include baking soda, baking powder, and cream of tartar. If your recipe already calls for two of these, you're fine. If it calls for only one, increase the amount by 50%. For example, if the recipe calls for 1 tsp. of baking powder, you would use 1 ½ tsp.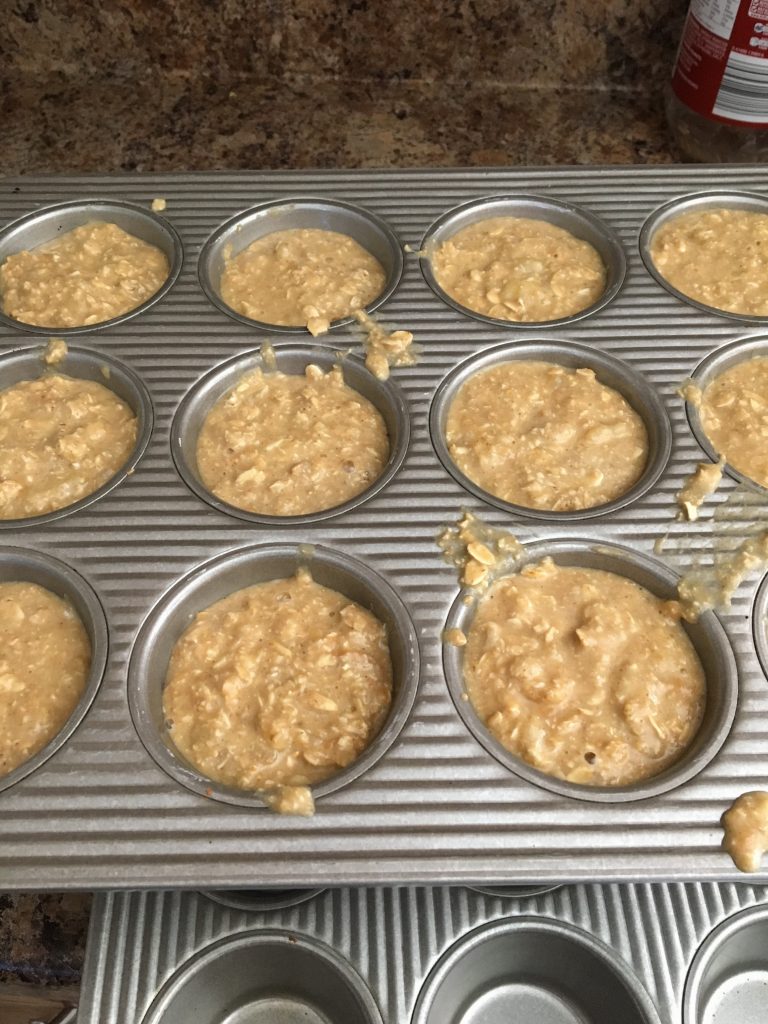 4. Fill your muffin pans almost to the top. Remember, they're not rising as much as wheat flour. (These are my favorite muffin pans – they turn out great every time!)
5. Adjust baking times. Oat flour muffins may need anywhere from 1-4 minutes longer than wheat flour muffins. The temperature can stay the same.
6. Cool completely in the pans before removing. I know, I know, you want to try them right away! But this saves them from being a crumbly mess.
7. Not all recipes are created equal. These conversions work best with quick breads, muffins, and recipes that don't need as much of a rise.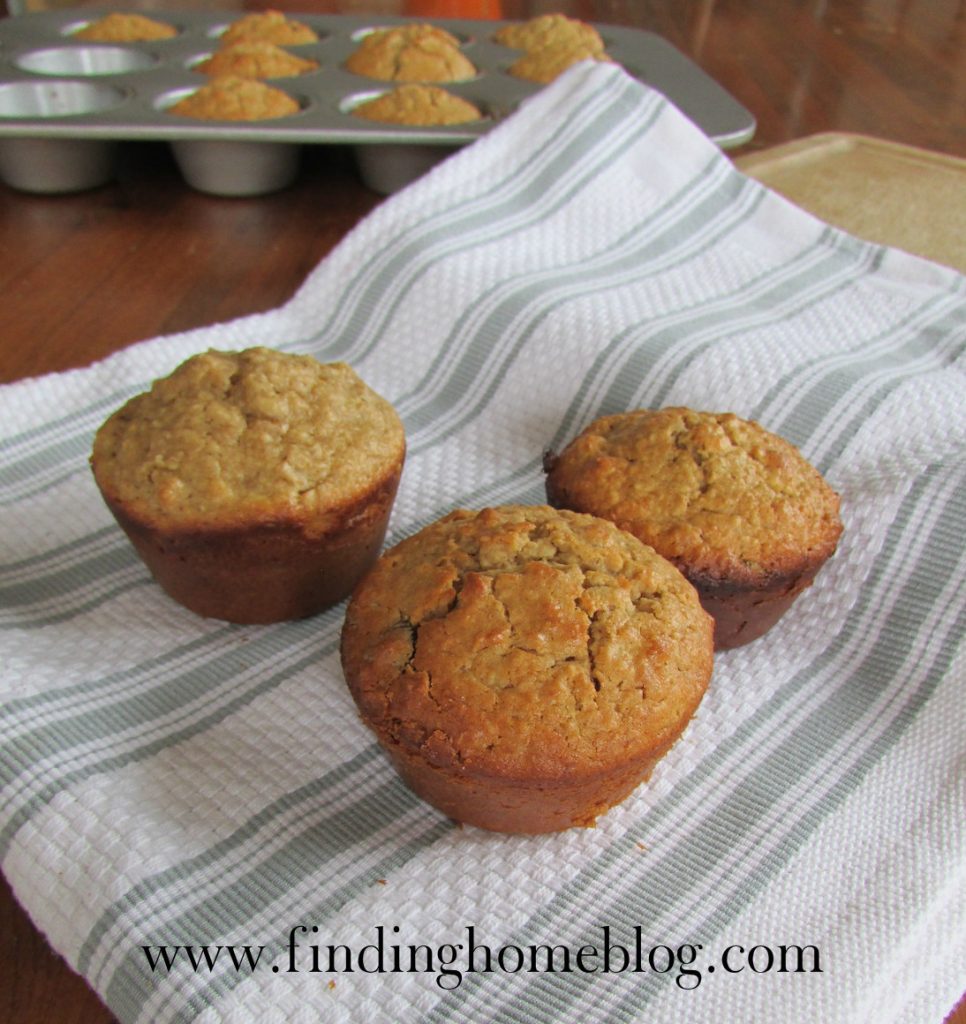 Now that's a lot of information to remember. Luckily, you can download a PDF of all of these tips in the subscriber freebies library. Sign up here. (You'll also get a free ebook with 5 of my favorite gluten free muffin recipes, so you win all around!)
Which muffin recipe will you try to convert first?
If you don't feel like messing around with conversions, let someone else do the work for you! I have plenty of oat flour muffin recipes in my two muffin cookbooks. Find Oat Flour Muffins here, or preorder More Oat Flour Muffins here (available June 24, 2020). Don't forget to claim your preorder bonuses here.