This is a special bonus post to go along with the Read the World Book Club we've been participating in over the summer.  I'm linking up with the book club here, where you can go and read about families from all over the world.
We've been reading books from different cultures.  I've been enjoying the related blog posts about families from all over the world.  And I almost didn't write a post to link up, because what special stories could we possibly have to share?  One family took pictures in the desert.  One family mentioned bird-eating spiders.
We're just going about our daily life in rural Iowa, and it generally looks pretty ordinary.  But maybe that's exactly why I should share it.
There's community in being the same.  There's something to be said for celebrating similarities.  And when we start to focus on the similarities, we can also appreciate the ways that we are, in fact, different.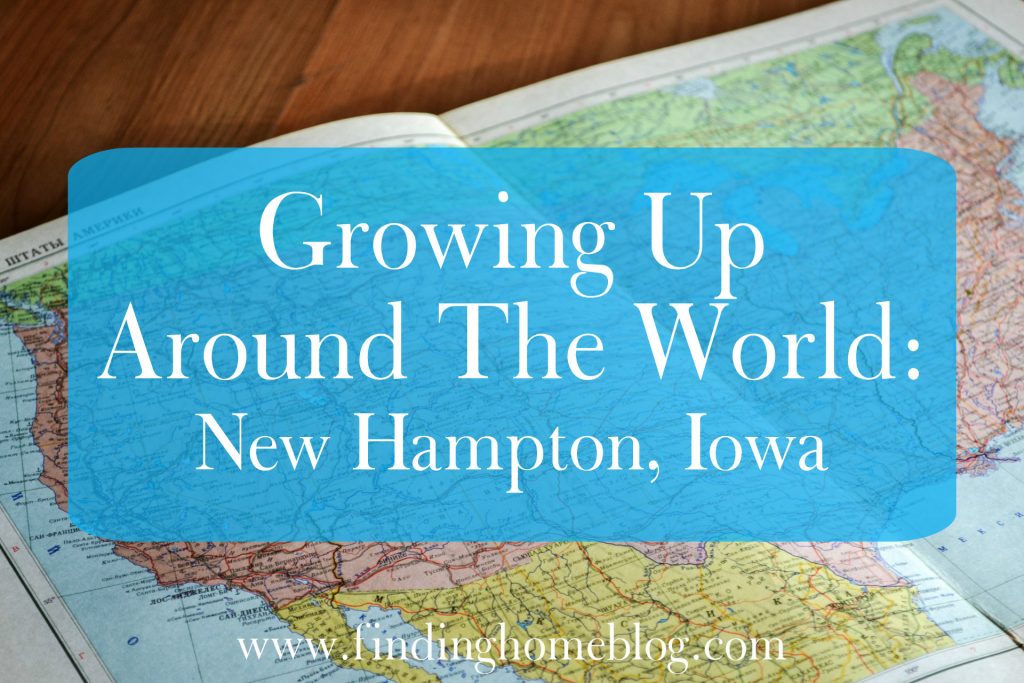 We are a family of six.  I write here and manage our home, and my husband Jesse is a pastor of two churches.  Jonah is almost-but-not-quite 7, Matthew is 5, Hannah is 3, and Elizabeth is 1.  We've lived in New Hampton, Iowa for almost two years.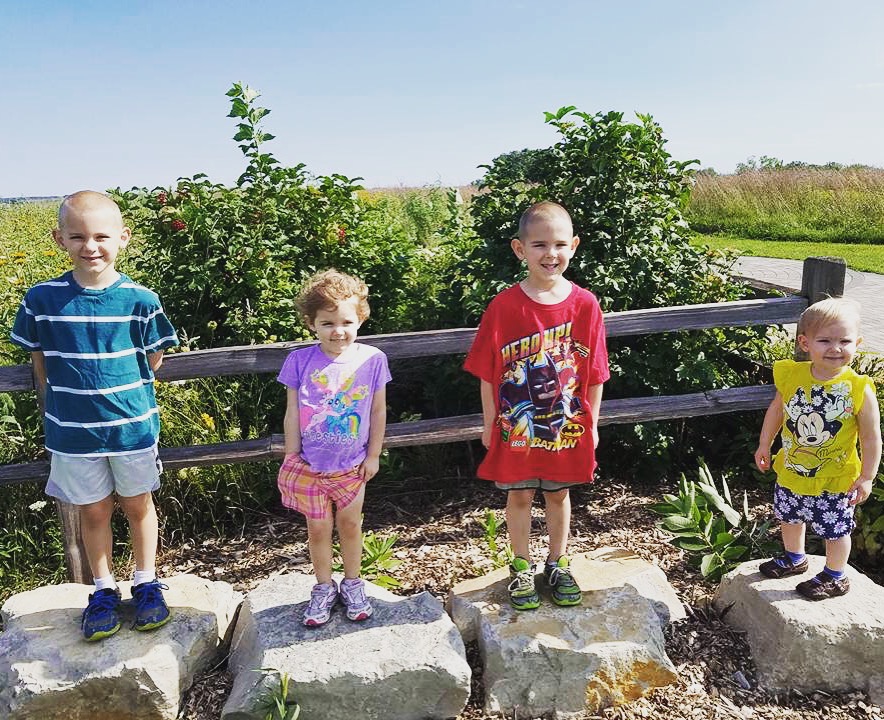 We have chosen to homeschool, and it's been a bit of a challenge in this town.  There's a very small-town, community atmosphere, which is absolutely great, but it's centered around the school.  Since we aren't a part of the school, we are a little bit excluded from that community.  We love our librarians, the cashiers at the grocery store who know our kids by name, and all the friendly waves from people as we take walks around town.  We have our church family and all of the fun things we do together.  This summer I started selling granola at the local Farmers' Market.  But we have no clue who a lot of the other parent-and-kid combos our age are because they all have friends at school and it's hard to break into that circle, especially for a couple of introverts.  I wouldn't change our homeschooling decision, but this is one of the big challenges for us.
One of the perks of homeschooling is that education flows naturally in the midst of everyday life.  Our typical day consists of a slow morning, with food, cleaning up, some semi-educational tv, and getting dressed.  We actually begin any daily activity around 9am, by which time my husband has already been working on things for a few hours (he's very much a morning person).  During the school year, we do school.  During the summer, the kids play, and I work on home things and projects that can be done while the kids are awake.
We garden.  We play outside.  We go to the park.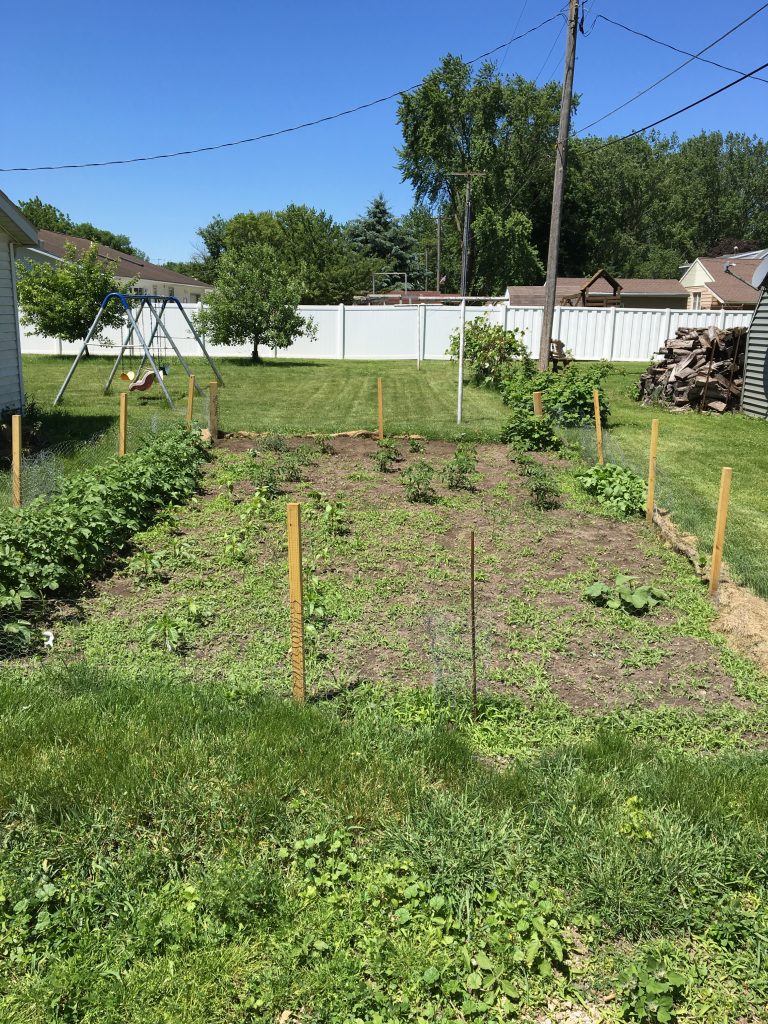 We have lunch, rest time (which is when I work on the blog and on writing projects), and more time for play.  If we have errands, we do them in the afternoons.
I bake.  Mostly muffins. Usually with at least one helper.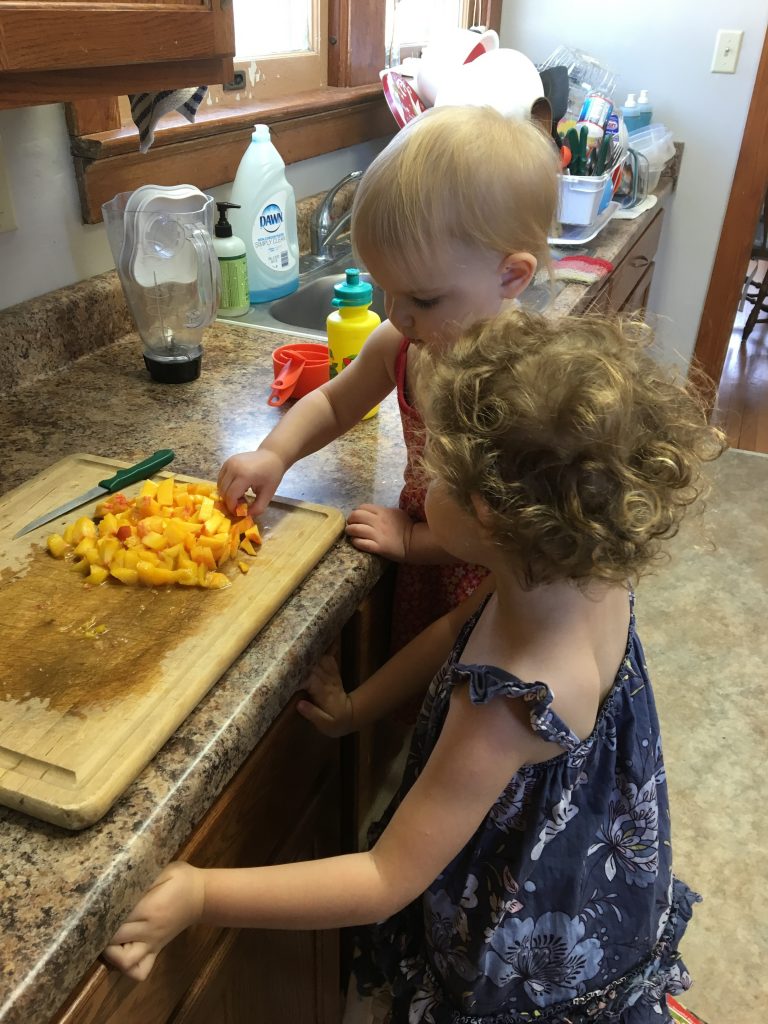 We read, we eat dinner, we clean up, and we relax until bedtime.
One of our favorite things we've done this summer has been to take a day trip to one of the other small towns in our area.  We walk the main street, try to find a coffee shop or restaurant to visit, and see what the town has to offer.  We've had many fun summer days this way, and seen things we wouldn't have known about otherwise.  From little knick knack shops with an upstairs play area to sculptures in a park to free museums to explore, there are all sorts of treasures around if you stop to look.  (And Pokestops, if that's your thing.)
I'm a firm believer that all of your experiences shape you into the person you are today.  And it's a continuing journey.  Who you are today is not who you will be tomorrow, or in 2 months, or in 50 years.  I've talked about this a bit before.  And so as we have our ordinary routines sprinkled with special experiences, we continue to be molded into who we will become.  Where we are from is just a small piece of that puzzle.