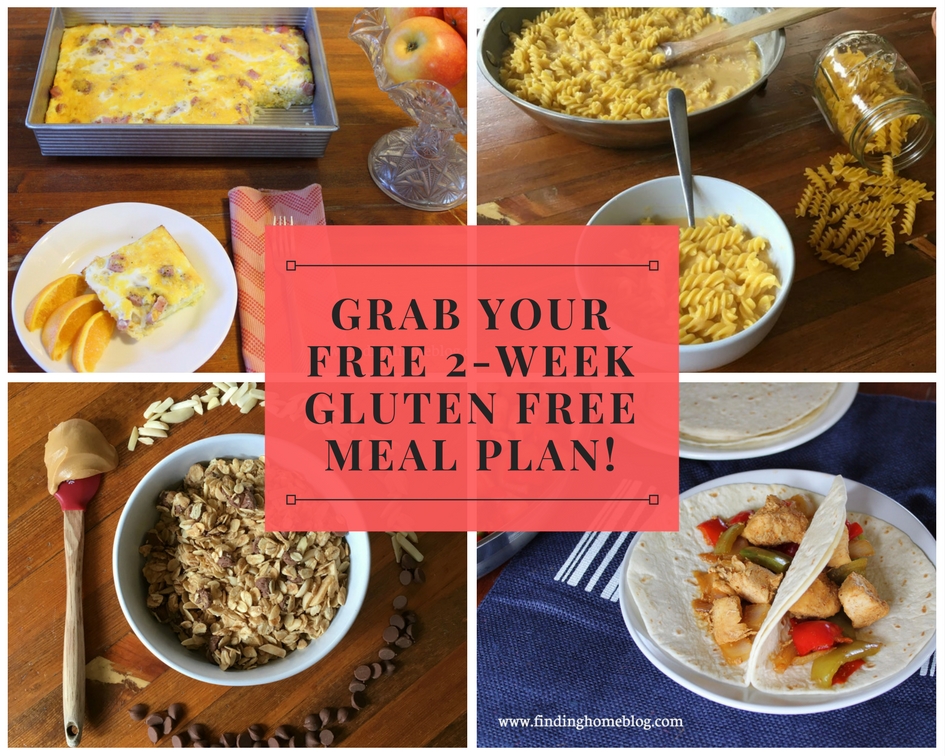 Ready to cook gluten free?
Here you'll find simple ingredients, budget friendly recipes, and most importantly, delicious food!
You'll also get shopping lists for each week so you can just print and go!
Eat gluten free without complicated directions or expensive ingredients.
Real food, real simple. Let's eat gluten free.
Your Information is 100% Secure. We hate spam too!
By entering your email, you'll get access to the subscriber freebies library of resources, including recipes, tips, and more! You'll also receive the Finding Home Weekly Newsletter, with more tips, favorite recipes, and updates on the blog. Thanks for signing up!