I do a lot of our homeschooling for as free or cheap as we can, but there are certain school supplies that I keep around, because they are worth the money!  Here are some of my favorites (along with some of the free supplies that we use):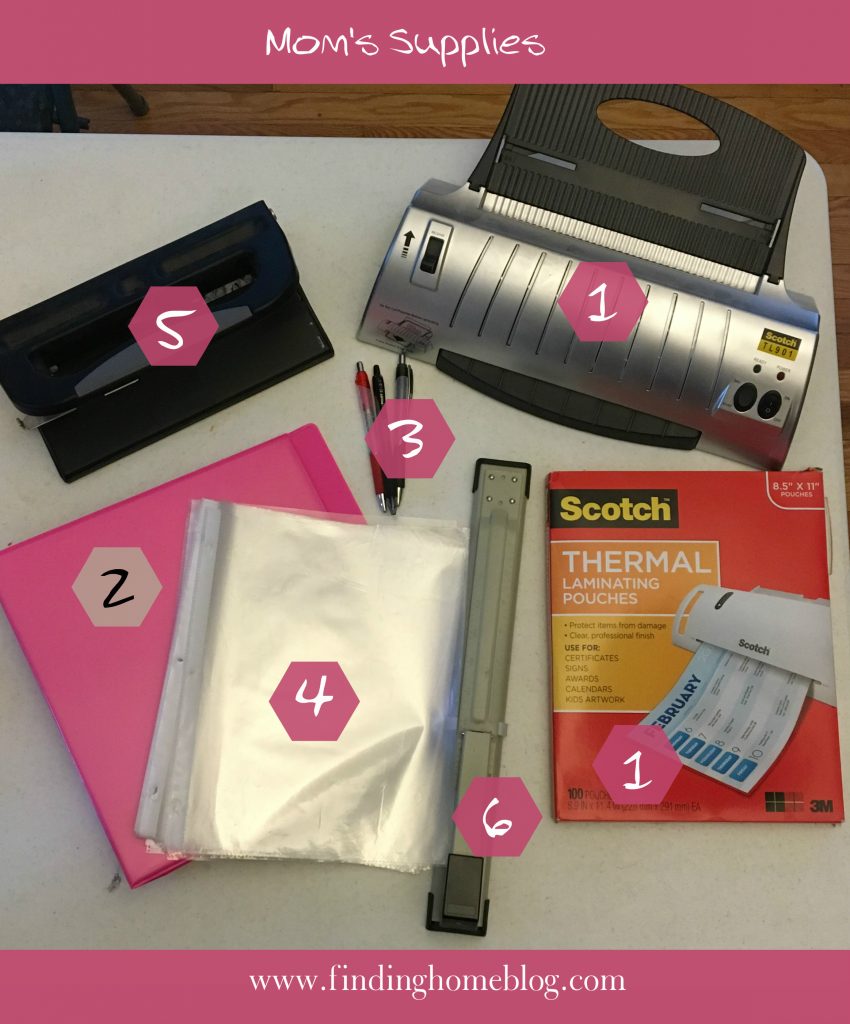 Mom's Supplies
My planning binder (more about this next week!)
Good quality pens (I have some of these in black, but I'd love the fun colors!)
Page protectors for dividing my binder
Brother printer and replacement cartridges (we have a slightly older model of this one, not pictured)
Printer paper (not pictured)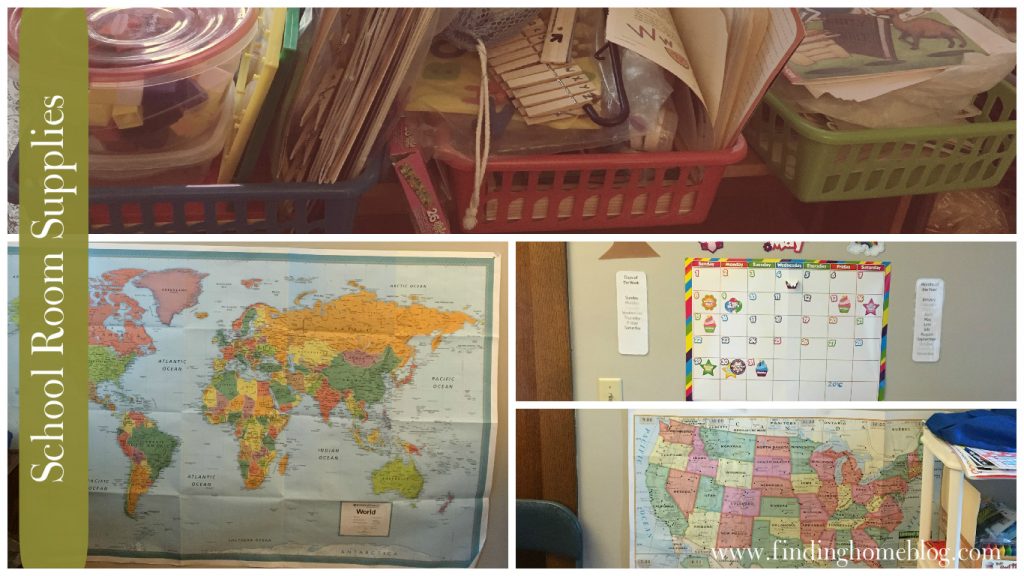 School Room Supplies
Bins for manipulatives – mine have mostly been gifts or have come with something else
Bookends for holding up my curriculum
Calendar display – We bought this at Target last year for about $5, and since the stickers are reusable, we are continuing to use it again this year! I can't find it online though.
Shelves and bookshelves – we gathered these from other places they weren't being used in our house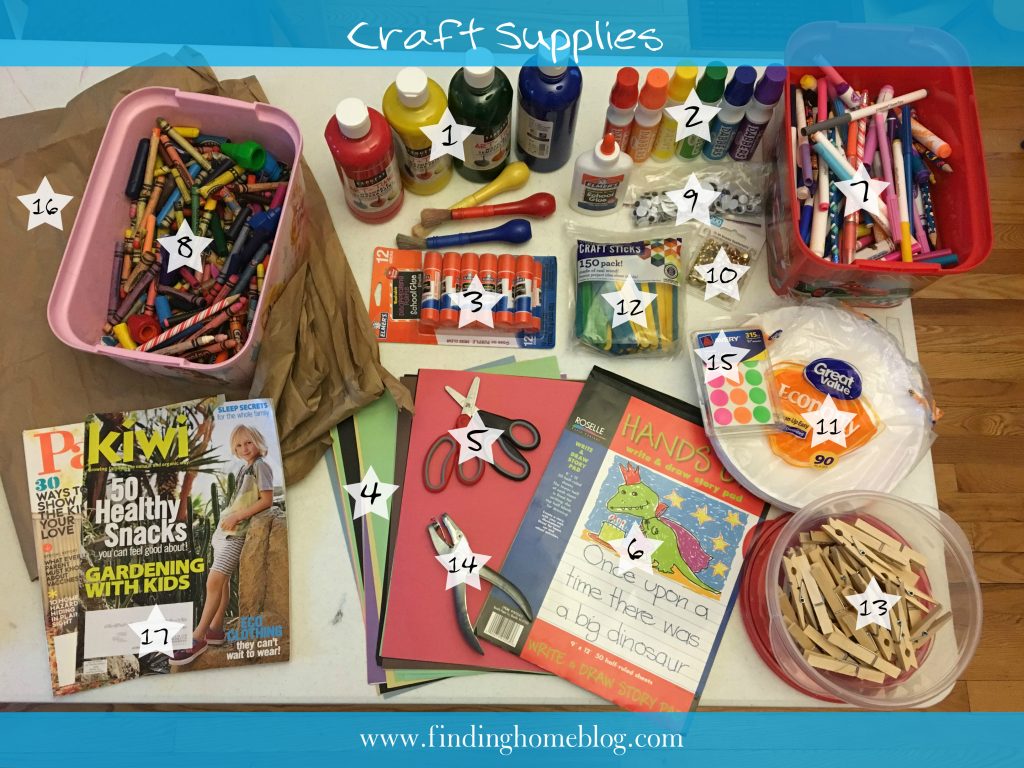 Craft Supplies
Washable tempera paints and large paintbrushes (similar to these)
Scissors (righty/lefty compatible ones)
Drawing/penmanship pads of paper (similar to these)
Markers
Crayons
Paper plates
Clothespins
Hole punch
Circle stickers
(FREE) Brown packing paper from Amazon shipments
(FREE) Old magazines
(FREE) Paint shirts made from Dad's old dress shirts – put the shirt on the child backwards and button the top button (not pictured)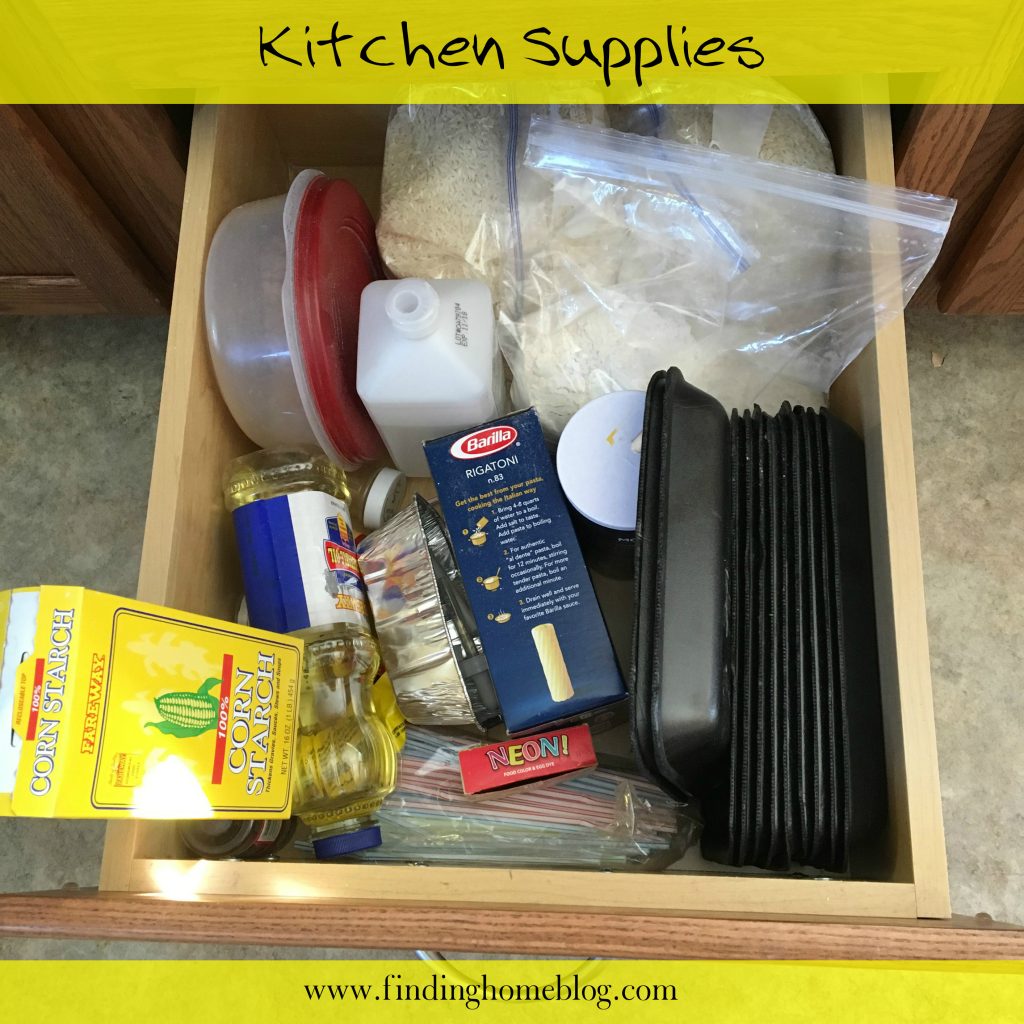 Kitchen Supplies
All purpose flour
Rice
Dried beans
Vegetable oil
Rubbing alcohol
Corn starch
Food coloring
Baking soda
Vinegar
(FREE) Old pie plates, muffin tins, and baking trays
(FREE) Containers from fruits or veggies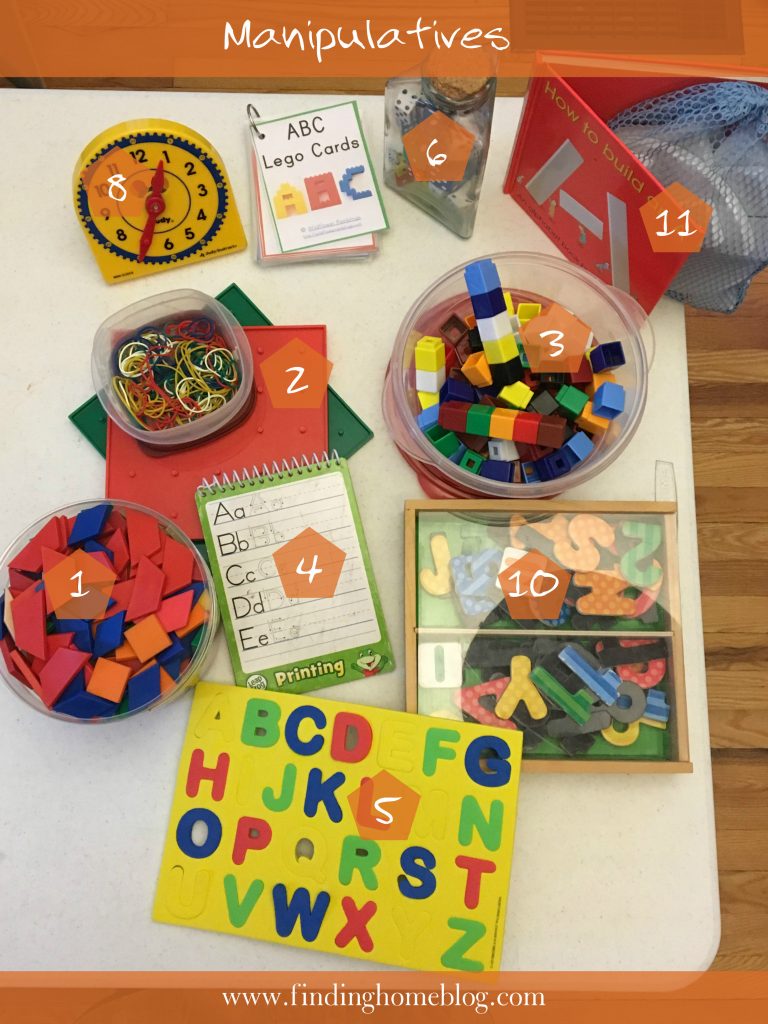 Manipulatives and Learning Tools
Geoboards (similar to these 2-sided ones)
Dry erase alphabet practicing – we have a few different sets that we've found in the dollar section
ABC puzzles – we have some like this and this one
Coin jar (not pictured)
Legos (not pictured and not free, but we certainly have them anyways!)
Magnet letters (Melissa and Doug)
How To Build An A with foam building blocks
Free Things!
Obviously there's a lot on this list, and we certainly didn't get it all at once!  These are things that we've acquired over the past few years.  Some we've purchased, and quite a few things have been gifts!  I try to always keep a Homeschool Wish List going on Amazon, so I can add a few educational items to birthday and Christmas lists when relatives ask.
Disclosure: Some of the links in this post are affiliate links.  If you make a purchase through these links, I receive a bit of a commission at no additional charge to you.  Thank you for your support!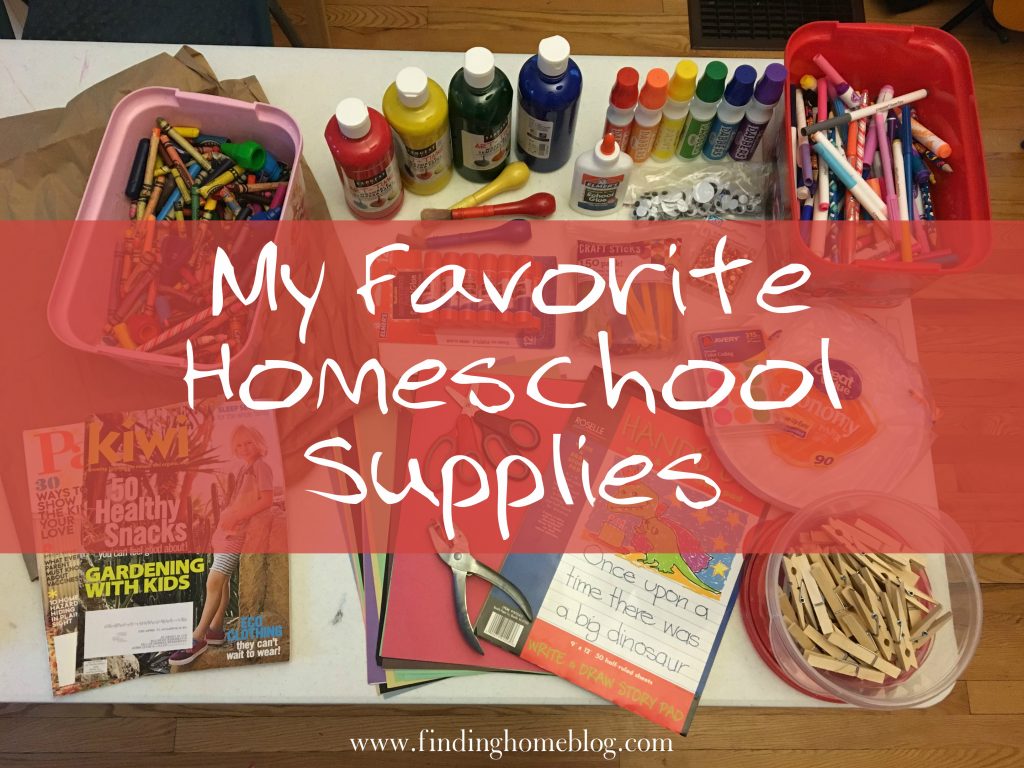 For most of preschool and kindergarten, I find the majority of my math and reading activities and projects on Pinterest.  And while you can purchase curriculum for those subjects, there are so many free ideas out there that you can put together your entire school year for the cost of the supplies for the projects.  For more on that, check out Pinterest Preschool.