I don't know what it is about July, but it always feels like a fresh start to me.  Maybe it's the return of all the school supplies in the stores.  Maybe it's that the novelty of summer has worn off a bit and I'm ready to dive into something new.  Maybe it's just the realization that I have things that I need to start working on before life gets busy again.
Whatever it is, July is always a good month for me to start planning.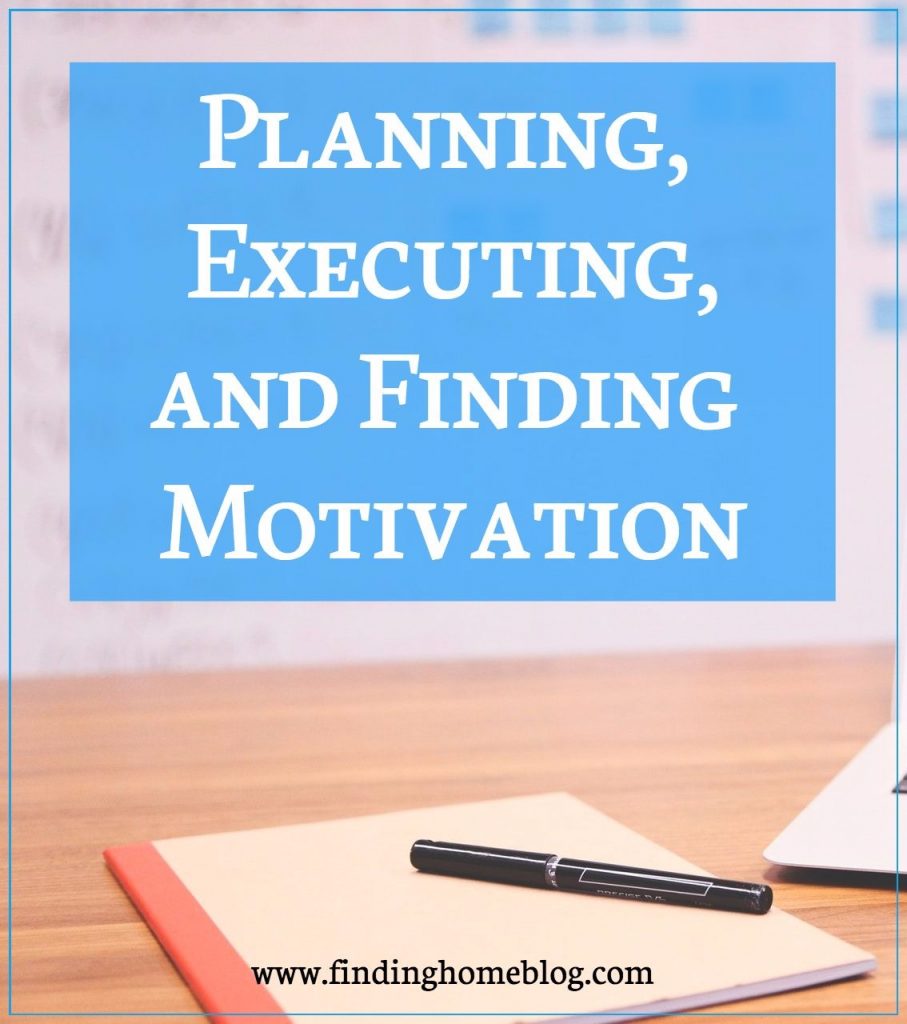 Planning comes really naturally to me.  I like making lists, I like figuring out calendars, and I like getting things ready to go.  Those behind-the-scenes details have always been my favorite part of any job I've had.  Right now I'm in the middle of planning for homeschool, for this blog, and for an upcoming vacation.  I like this part.
Where I falter sometimes (a lot of the time) is in the execution.
I am in the midst of planning for our next homeschool year.  I'm excited about the things we'll be learning, and I'm loving going through each subject and setting up the weekly lesson plans.
But when we actually start school, I'm less excited about actually teaching the lessons.  I'm more excited about figuring out fun projects and activities to supplement the lessons than I am about actually doing them with my kids.
When you're planning apple painting to go along with the Letter A week, it sounds like fun and you know the kids will have a blast, but when you get to that Friday and the kids are fighting over paint colors and painted apple halves keep falling on the floor, it's less fun.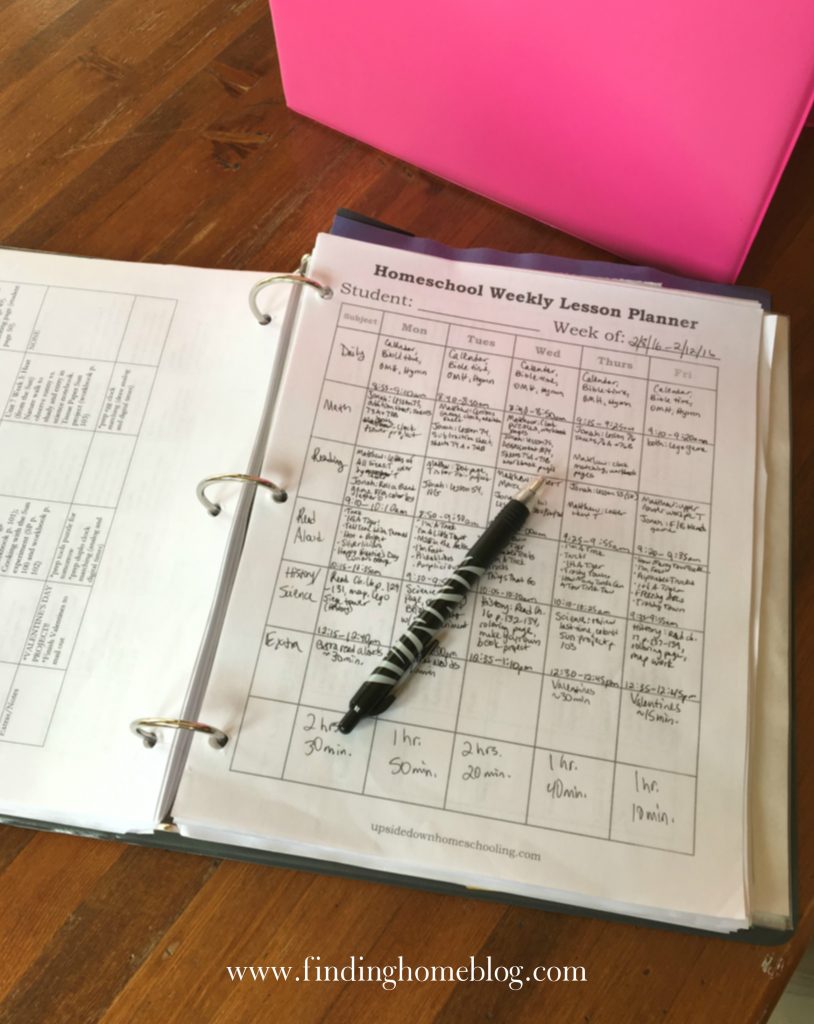 And maybe that's where the fault lies.  I paint these idealistic pictures in my head of how perfectly everything is going to go, because after all, I have a plan, so of course everything will go exactly according to it!  Never mind that reality is often far from idealism.
But time after time when I'm disappointed because something didn't go as planned, or I don't even have the energy to do what I've planned, it makes me less excited about following the plan the next day.  It turns into a vicious cycle of things not going as planned, making me not want to follow the plan, making things not go as planned…
And that's a problem.  That means we stop doing school.  It means we drop the meal plan and order pizza.  It means I opt to read a book instead of working on this blog.
There's nothing inherently wrong with any of those things every now and then.  But when they become the norm, something needs to change.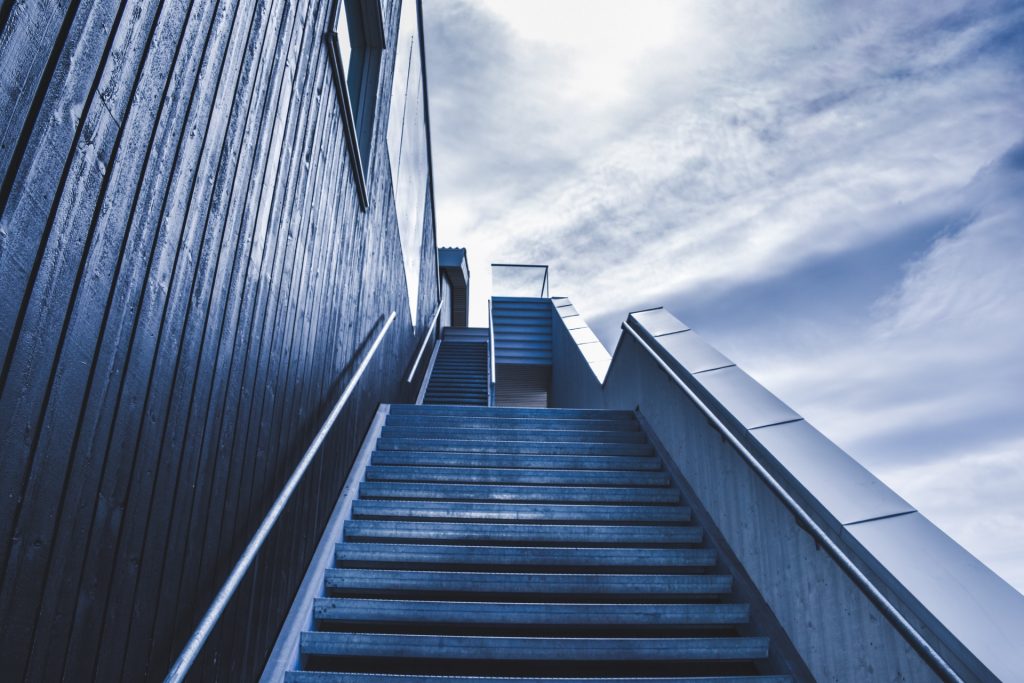 My problem, then, is finding the motivation to keep executing these plans that I've made.  They'll change, to be sure, but the basic structure will stay the same.  And instead of letting reality knock me down, I need to remember that life happens, and to keep going instead of quitting. (And maybe make my plans a little more realistic than apple painting with four young children.)
This has been one of the hardest parts of parenting for me, this changing course.  Adapting in the midst of the action.  I like my plans, and I like them all set well in advance.  I don't like sudden changes.  But kids don't listen to my plans.  Life doesn't listen to my plans.  So just like any skill, adapting has become something I've had to practice.
I'm not perfect at it.  But I'm getting better.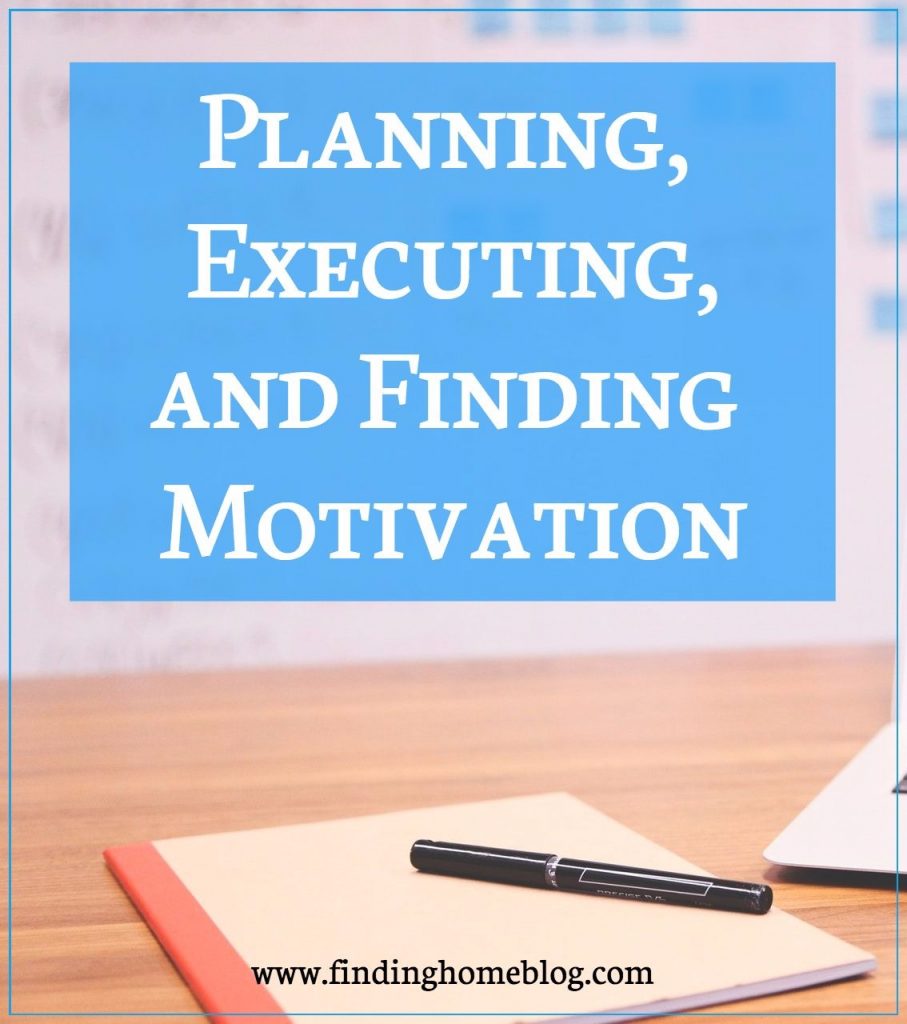 Being realistic in my plans helps.  And throwing in a day or two where at least most things go according to plan helps sustain me through the crazy days where nothing goes as expected.
Are you a planner?  Do you find yourself struggling when things don't go according to plan?
Related Posts: