We've come to the end of the Real Food How To blog series.  In fact, the cookbook will be here on Thursday!  It's a little bit surreal to me, to think that this book started as a simple question from a friend about how to cook dried beans, and now here we are.  You can see all of the posts in this series here.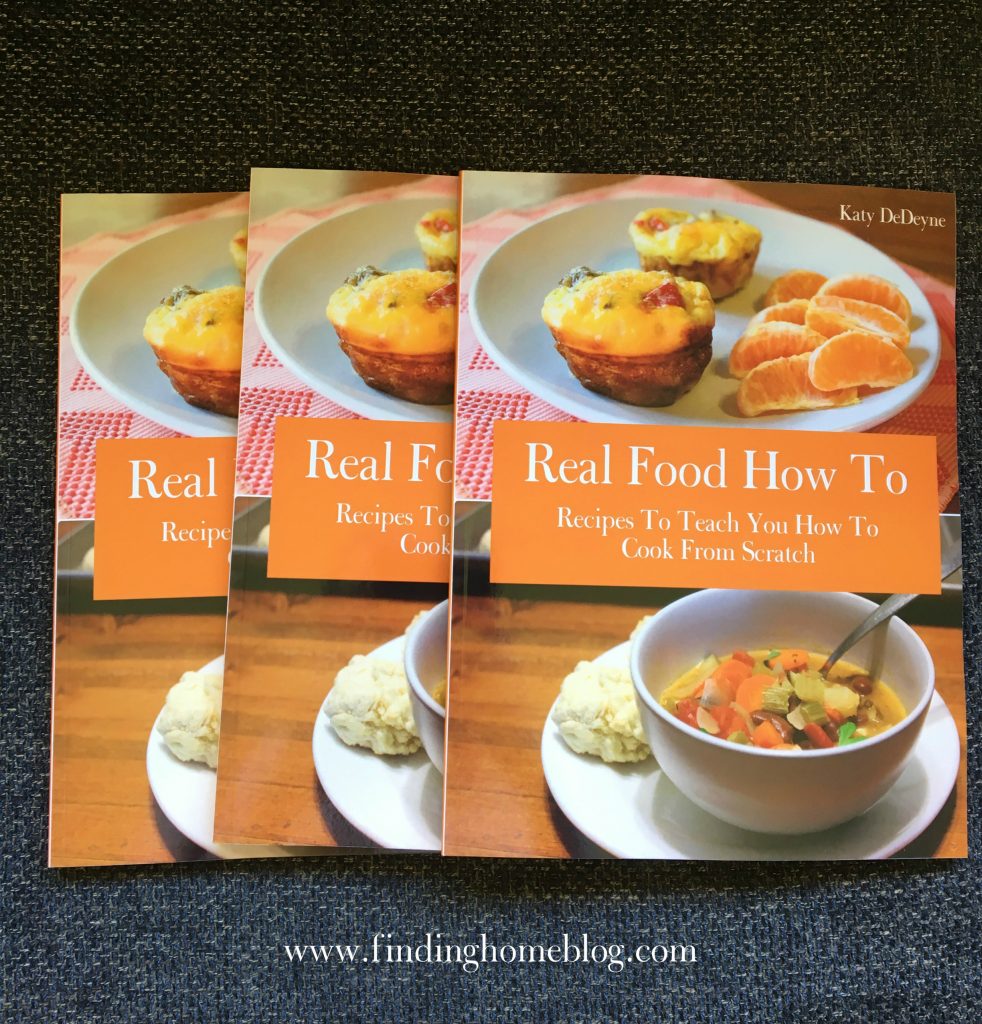 Through all of these tutorials and recipes, I hope that you have learned some new kitchen skills. I hope that you have tried some new flavor combinations. But most of all, I hope you have experimented.
I hope you have adapted at least one of the recipes that you've tried.
Maybe you ran out of a certain ingredient, so you made a substitution.
Maybe your family doesn't like one of the vegetables, so you added a different one instead.
Maybe you are allergic to dairy, or eggs, or peanuts, so you used safe ingredients for your family.
Those are all ways to break the rules, and if there's anything I can teach you with Real Food How To, I hope it's this.
Make a recipe your own. Try new things. Be brave in the kitchen.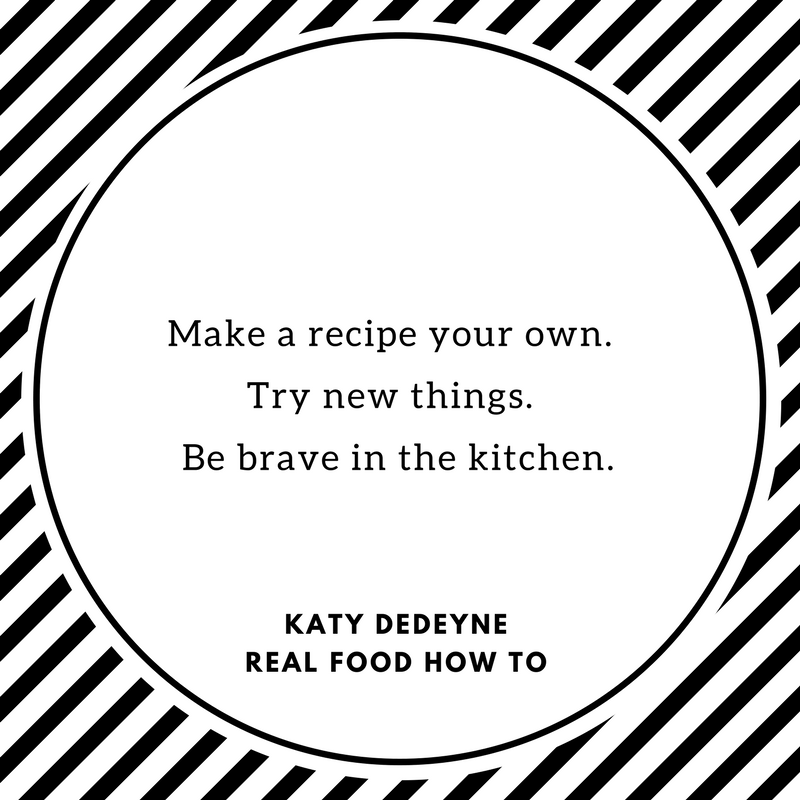 I firmly believe that recipes are meant to be a framework, a starting off point, for any real cooking in the kitchen.  But it doesn't stop there.
I think of making Chocolate Chip Cheesecake "just like mom's", only to discover the reason it didn't taste exactly like hers was because she changed what was in the crust recipe and didn't always measure the ingredients.
Or how Grandma Winter's Beef Stroganoff always tasted comforting and familiar, even though she just kind of threw ingredients in the pan and stirred and tasted.
Or how when I asked my mom for a casserole recipe, I actually labeled the recipe card "Sour Cream Beef Casserole from Mom's Distant Memory" because she had never written it out before. She just made it.
It's no wonder I can't follow a recipe completely as written.  And that's a good thing.
Break the rules, and see what great things happen next.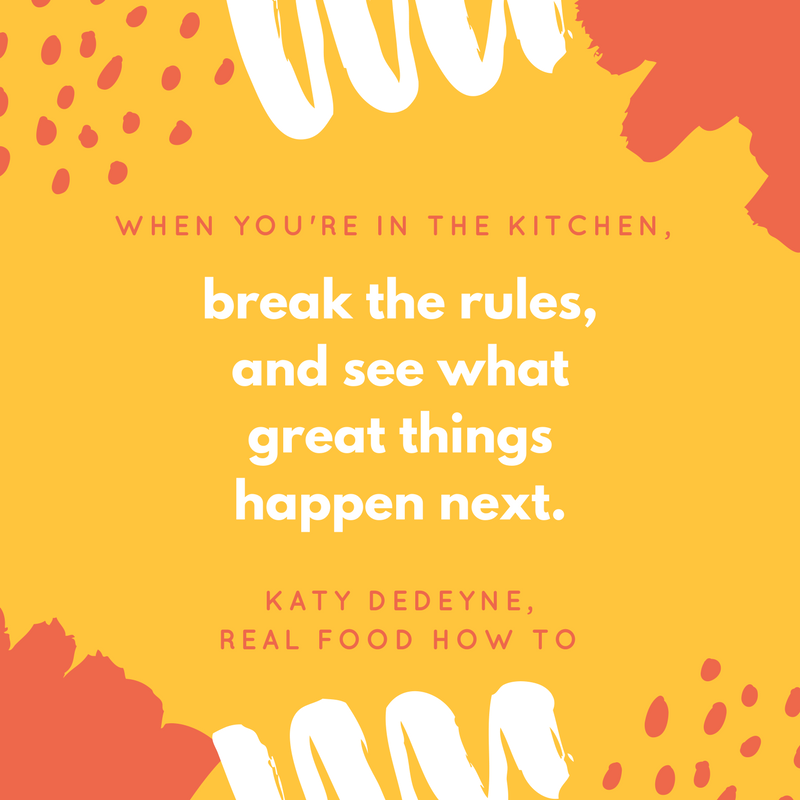 If you've discovered a great variation on one of my recipes, I'd love to hear about it!