In preparing for our Whole 30 challenge, there were some recipes that immediately came to mind that I knew I could make, but with a few modifications.  One of those was Sausage Stuffed Zucchini.  But when I went to check the ingredients, I couldn't find the recipe.  I haven't made it in awhile because my oldest is very adamantly against zucchini.  And bananas.  He eats everything else, so I don't force those on him too often.
I think the original recipe ended with a generous topping of shredded cheese.  I know it had more than four ingredients.  But this end result is simple and delicious, and fits the Whole 30 rules.  That's a win win win in my book!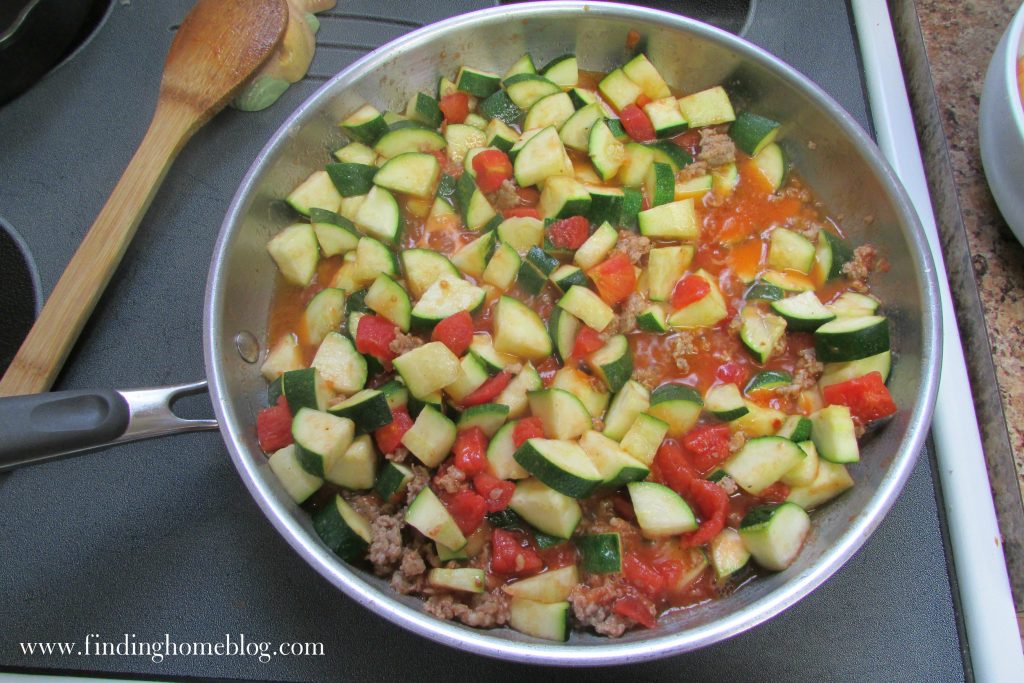 Ingredients:
12oz. pork sausage or ground pork (check to make sure the ingredients are Whole 30 compliant)
3 large zucchini, diced
14.5oz. can diced tomatoes
1 tsp. salt
Directions:
In large skillet, cook sausage over medium heat until no longer pink.  Drain off some of the fat, but leave a little bit to help cook the zucchini and add flavor.  Add remaining ingredients and increase heat to medium high.  Saute for 8-10 minutes, until some of the liquid has cooked off and the zucchini is cooked.  Garnish with fresh basil (totally optional, but pretty!).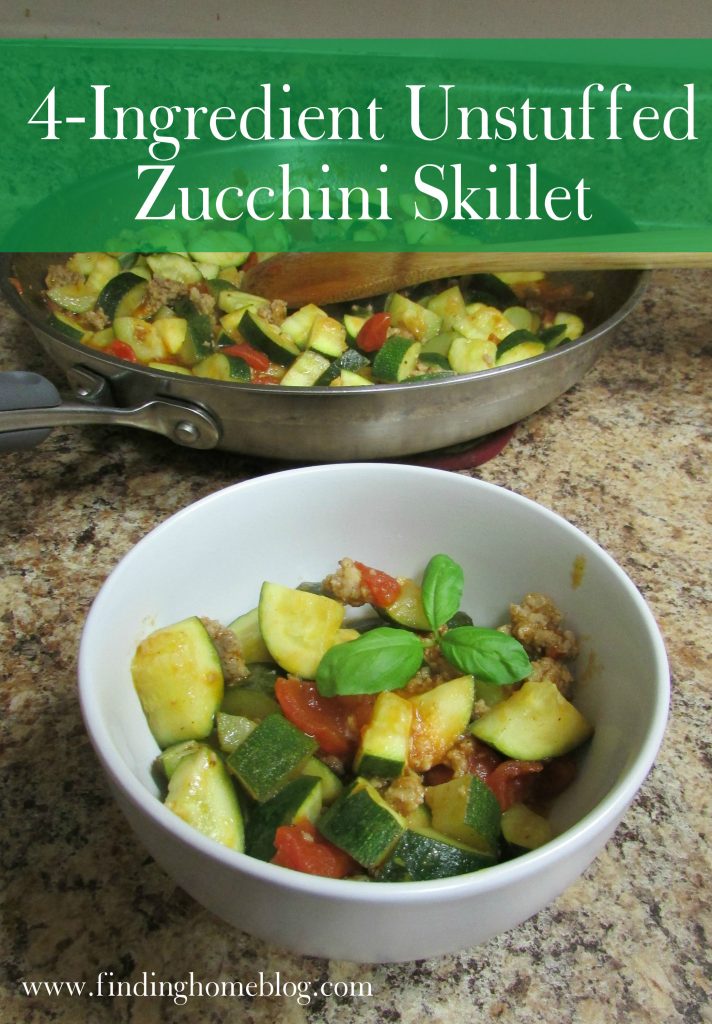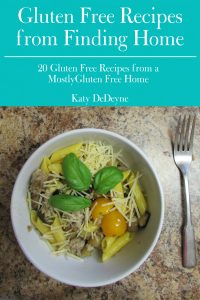 Want more yummy recipes?  Sign up below to get your copy of Gluten Free Recipes From Finding Home: 20 Gluten Free Recipes From A Mostly Gluten Free Home.