Here's another warm and filling soup for these cold winter days.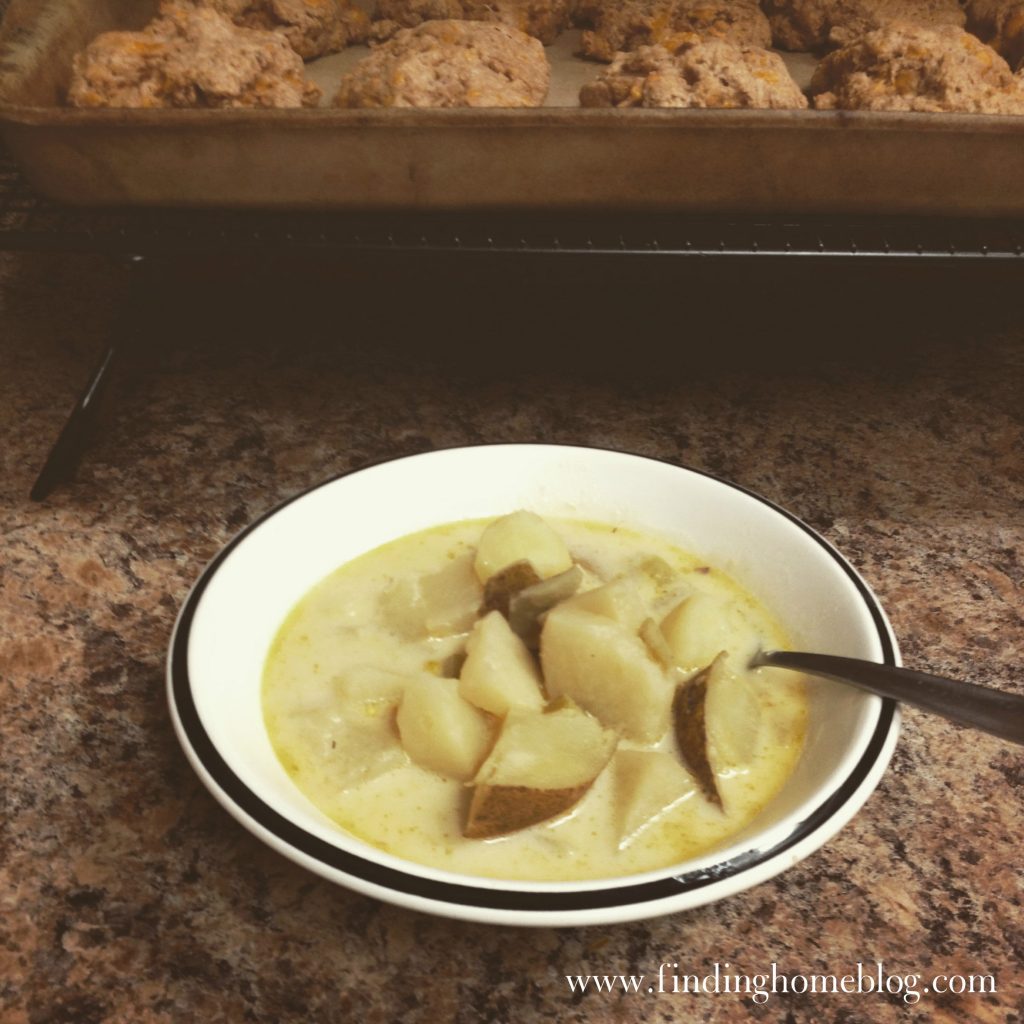 Ingredients:
1 Tbsp. olive oil
1 onion, chopped
2 stalks celery, finely chopped
2 cloves garlic, minced
6 russet potatoes, chopped
1 cup frozen corn (or one can of corn)
6 cups vegetable broth
4 oz. sharp cheddar cheese, shredded
1/2 cup half and half
salt and pepper to taste
Directions:
Heat olive oil in large stockpot.  Add onions and celery and saute until soft, about 5 minutes.  Add garlic and cook for one more minute, until fragrant.  Stir in potatoes, broth, and corn.  Heat to a boil, then lower to medium heat and simmer until potatoes are fork tender.  Add cheese and half and half.  Stir until cheese is melted in.
The second time I made this soup, I forgot the corn.  It's still good, but I was trying to figure out why it didn't make quite as much as the first time!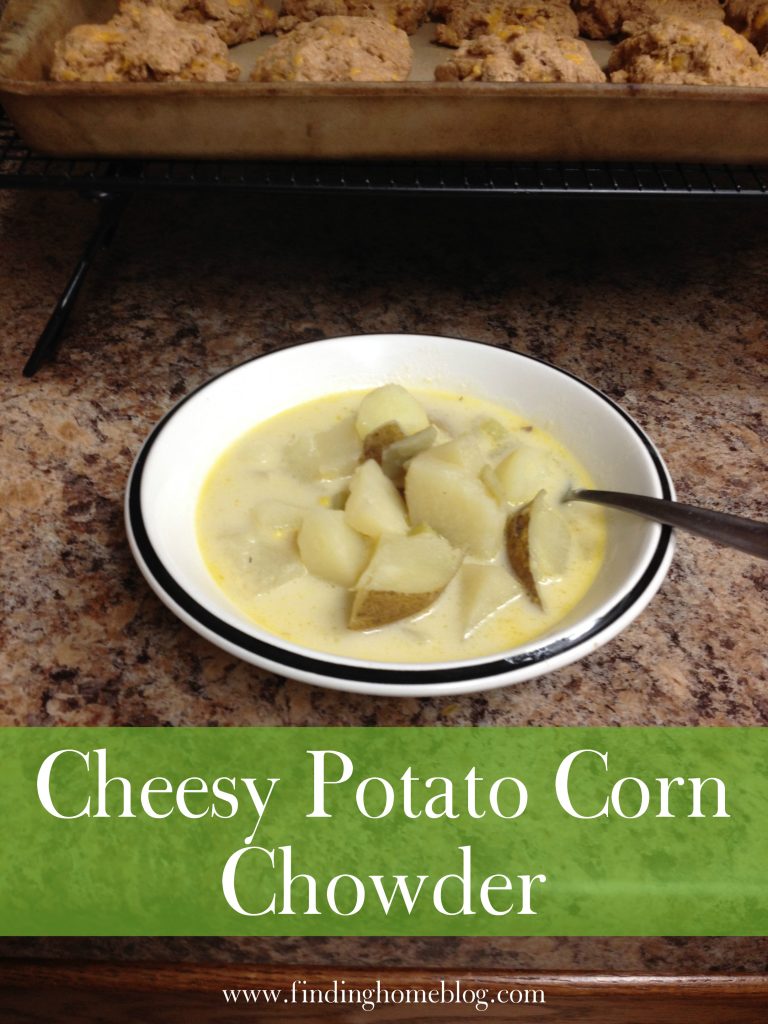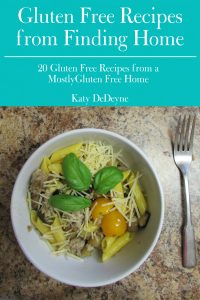 Want more yummy recipes?  Sign up below to get your copy of Gluten Free Recipes From Finding Home: 20 Gluten Free Recipes From A Mostly Gluten Free Home.