Some of my favorite meals include eggplant. Things like Sausage and Roasted Eggplant Pasta. Ratatouille. The veggie lasagna that was my first meal in Paris. Yum. I'm drooling just thinking about them.
My children, on the other hand, are not as big of fans. But sometimes, I make recipes with eggplant anyways, because I'm the mom and because it's important to teach them to eat the rainbow.
I wanted to make a meal with similar flavors to my Sausage Spinach Skillet, but a meatless version. So I added more veggies and ended up with something delicious!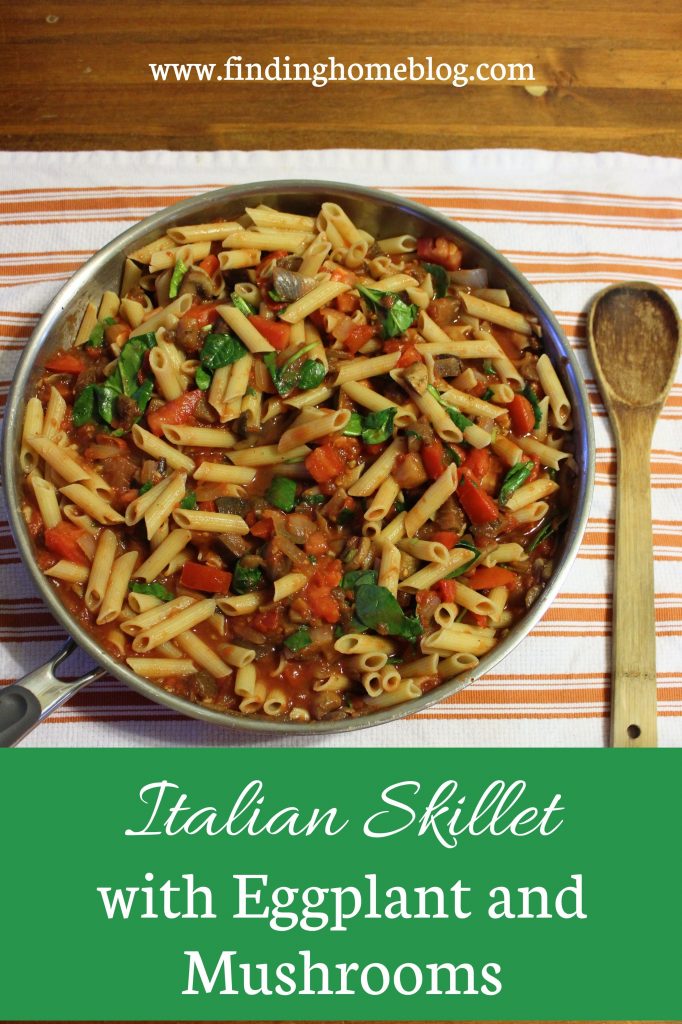 Italian Skillet with Eggplant and Mushrooms
Serves 8
Ingredients:
8 oz. short pasta (I used gluten free penne)
3 Tbsp. extra virgin olive oil
1 onion, chopped
1 eggplant chopped
3 garlic cloves, minced
8 oz. mushrooms, chopped
28 oz. can crushed tomatoes
2 cups spinach, roughly chopped
4 Roma tomatoes, chopped
shredded mozzarella cheese (optional, for topping)
Directions:
Chop eggplant, onion, and garlic. Mix in large skillet with olive oil, and sprinkle with salt and pepper.
Cook over medium heat for 7-8 minutes until starting to brown. Add mushrooms and cook until they release their liquid, about 5 minutes. Add crushed tomatoes, chopped Roma tomatoes, and spinach. Cook until warmed through.
Meanwhile, cook pasta. Drain and add to skillet. Mix to combine. Top with shredded mozzarella cheese, or serve at the table for everyone to top their own.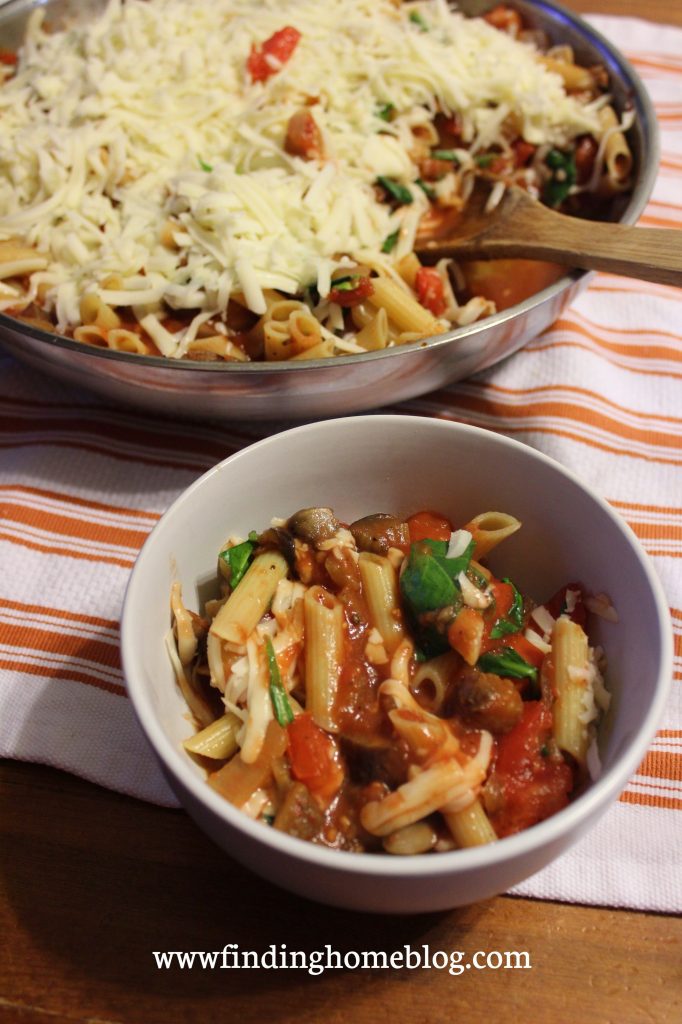 With all of the simple, delicious flavors of summer produce, make sure to add this one to your menu plan soon!