When trying to start my kids out with cooking, I wanted a recipe with simple ingredients that they could measure and mix up themselves. They weren't quite ready for a stovetop or oven, so we settled on our countertop griddle, and this kid- friendly French toast. It's so nice having someone else who can make breakfast!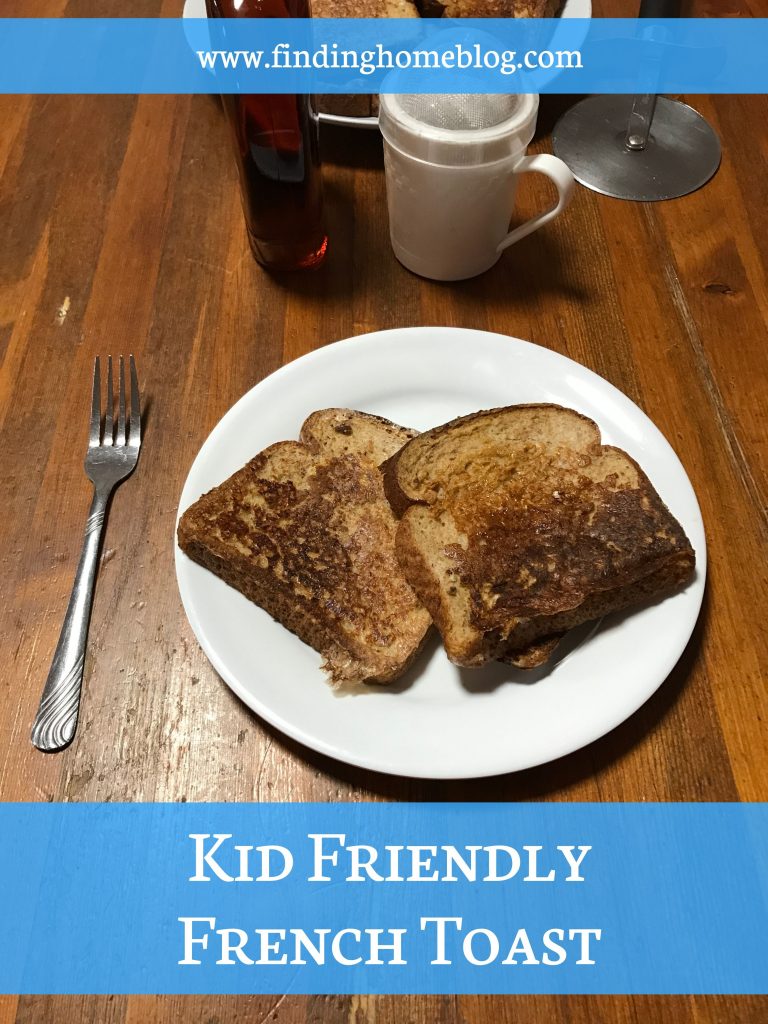 This is the perfect meal to make if you have a lot of extra bread, or you need to stretch a few eggs and a bit of milk to feed the whole family. It's a way to practice using what you have to make a meal the whole family will love. And it's both frugal and easy!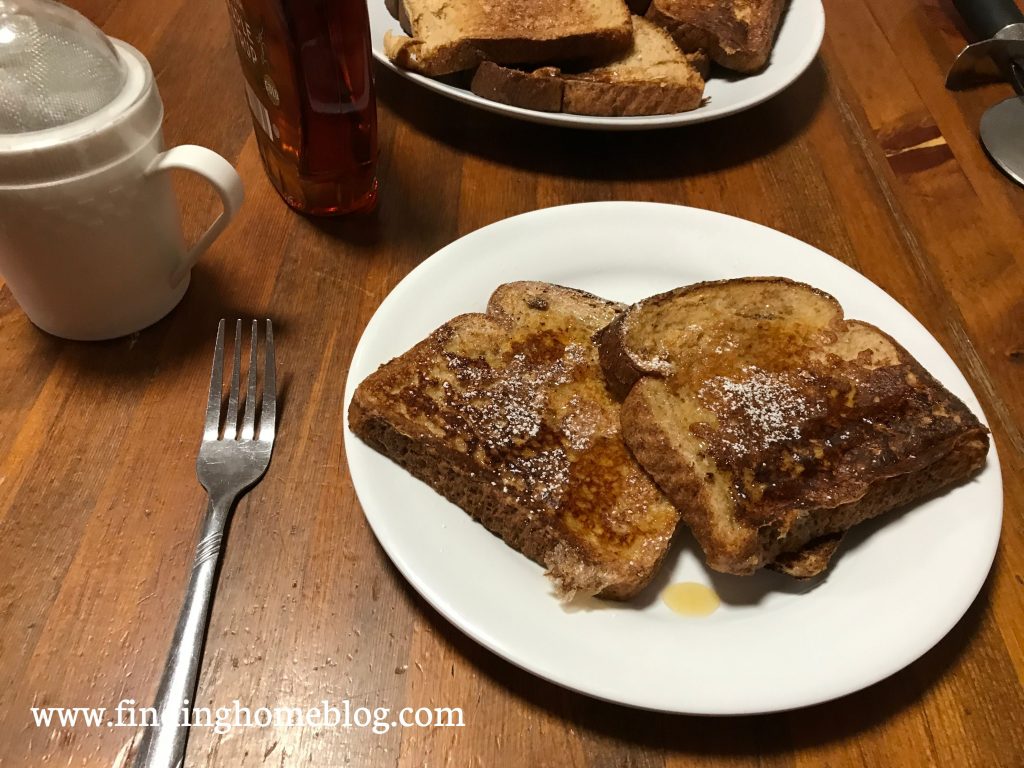 Kid Friendly French Toast
Serves 6-7
Ingredients:
4 large eggs
1 cup milk
1 tsp. vanilla extract
2 tsp. cinnamon
pinch of salt
12-14 slices of bread
Directions:
Crack eggs into a large bowl or rimmed dish. (I have my kids use an 8×8 baking dish because the bread fits perfectly in there).
Add the milk, vanilla, cinnamon, and salt, and whisk to combine.
Heat a griddle to 350ºF.
Dip each slice of bread into the egg mixture, flipping to coat both sides. Place on griddle.
Cook for 2-3 minutes, then flip and cook for an additional 2-3 minutes, until egg coating is fully cooked.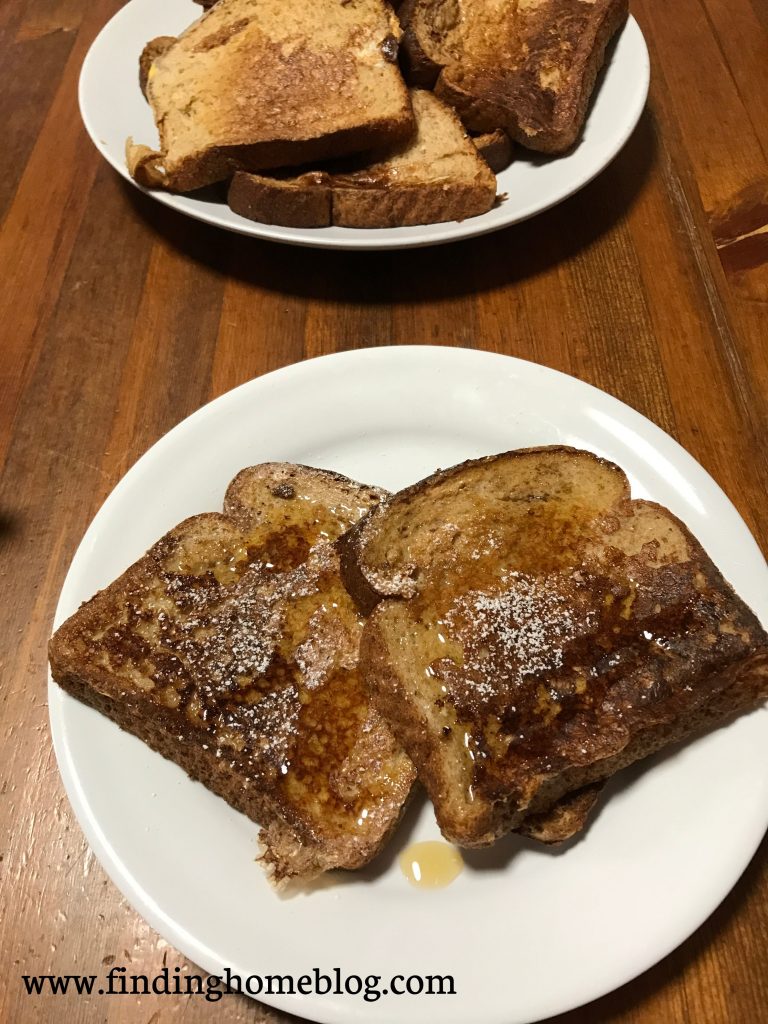 Another quick tip for you: use a pizza cutter to quickly cut up several plates of French toast for the kids to eat. It's much faster than using a knife! And then Mom gets to eat breakfast while it's still warm too…
Whether you whip up a batch of French toast, or get your kids working on it, this is a great family breakfast.