For several years, we've stuck with the same honey nut granola recipe, which I make at least a few times each month.  We've branched out and tried a couple other recipes, but they were only okay, and we always return to that same old favorite recipe.
But when I started selling granola at our local Farmers' Market this summer, I wanted to have more than one flavor available.  So I used the same basic recipe as the first one that we love so much, but with a few substitutions.
And guys? Maple pecan granola is also really, really delicious.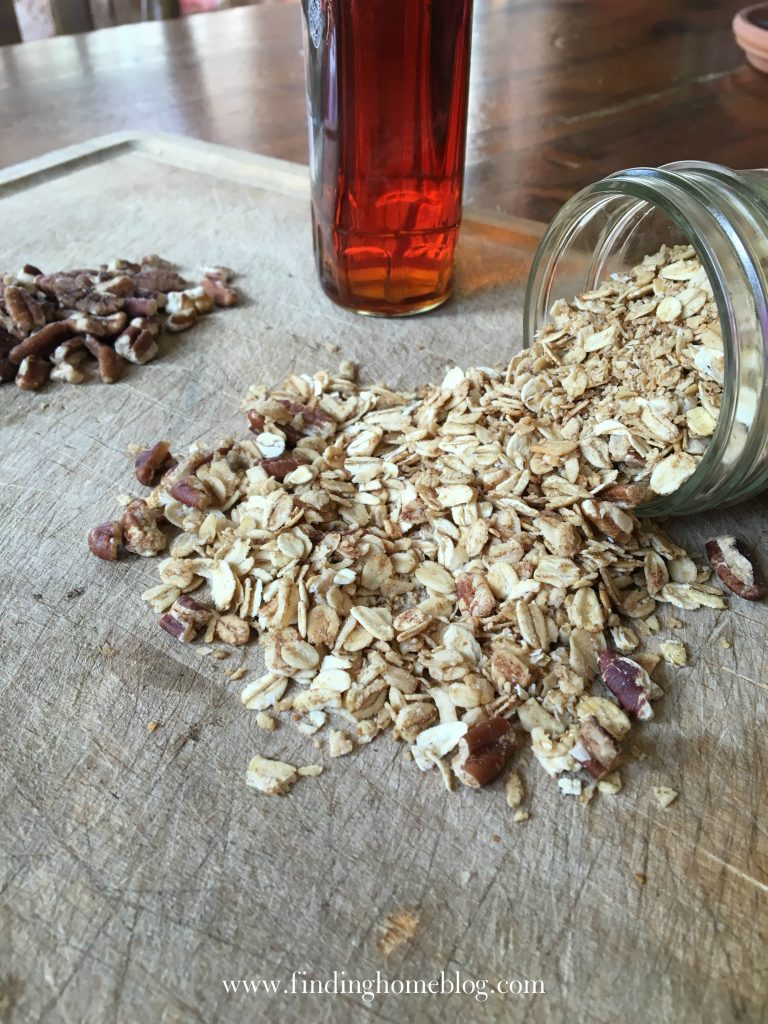 Ingredients:
6 cups old-fashioned oats
1 cup pecans
1/4 cup brown sugar
2 tsp. cinnamon
1/2 tsp. salt
1/2 cup butter, melted
1/2 cup maple syrup
Directions:
Preheat oven to 300°F.  Mix oats, pecans, brown sugar, cinnamon, and salt in a large bowl.  In microwave safe bowl, melt butter.  Add syrup to butter and stir to combine.  Pour over dry ingredients and stir to coat.
Bake on two baking sheets for 30 minutes, stirring every 5-10 minutes to brown evenly.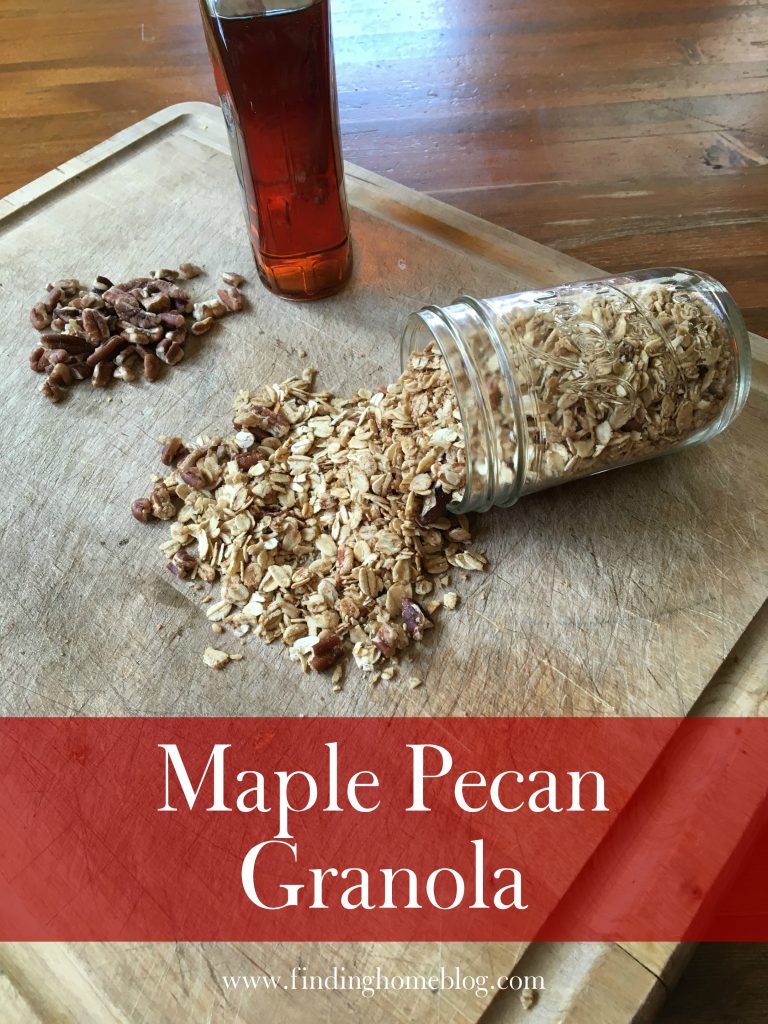 What flavor should we try next? Let me know in the comments…
Peanut Butter Chocolate Chip
PB&J
Coconut
Chocolate Cranberry
Something else!
And if you want to see what a blog post photo shoot looks like with four kids, check this out.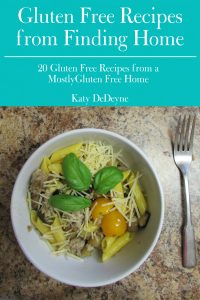 Want more yummy recipes?  Sign up below to get your copy of Gluten Free Recipes From Finding Home: 20 Gluten Free Recipes From A Mostly Gluten Free Home.