It's strange the foods we crave during pregnancy.  When I was pregnant with Jonah, all I wanted to eat were bagels with cream cheese.  (I also at one point wanted spaghetti-os with mozzarella cheese, something I hadn't had in years.)  With Matthew, it was pizza.  Both of those probably had something to do with the fact that I worked at a hotel, where there were bagels for breakfast and people were constantly ordering pizza.  Those cravings made sense.
With Hannah, I couldn't get enough of jalapeno poppers.  And with Elizabeth, it was sweets.  But this new baby.  This time around, I'm craving all the foods from my childhood.  So since I'm making them anyways, why not share them with you all?  Last week I shared the best beef enchiladas.  Today, it's sour cream beef casserole.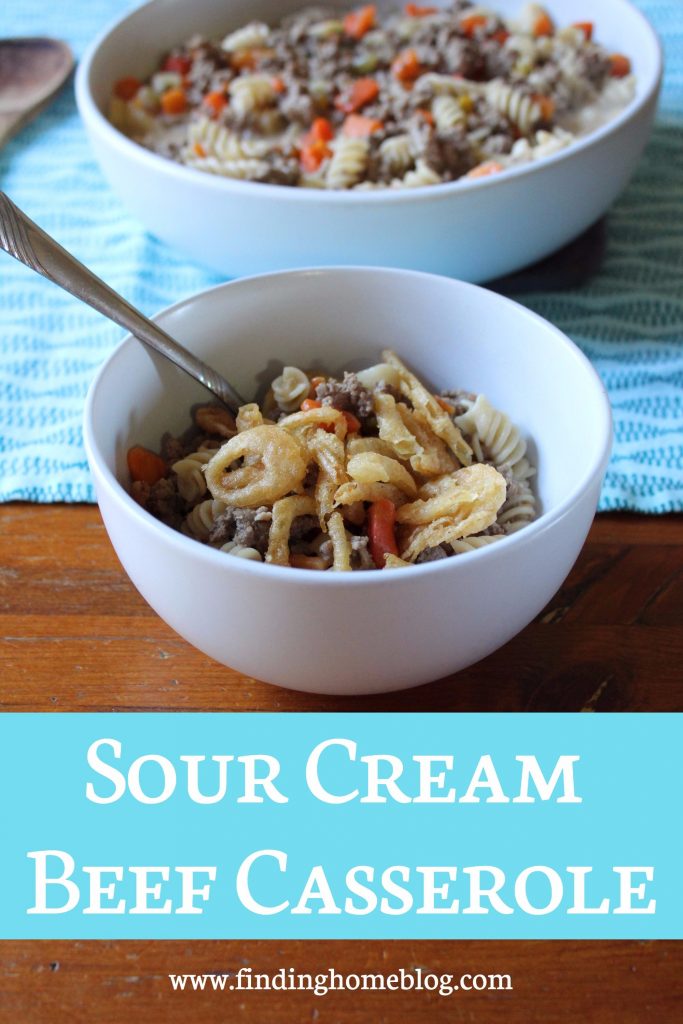 When I moved out on my own, this was one of the recipes I made sure to get from my mom.  But she didn't have it written down.  She had to stop and think through how she made the recipe, and I wrote it down.  I even labeled it "Sour Cream Beef Casserole from Mom's Distant Memory"!
This is one of those (almost) one pot meals that's super easy to throw together, includes meat, veggies, and noodles, and is mostly real food ingredients.  And it's really yummy too!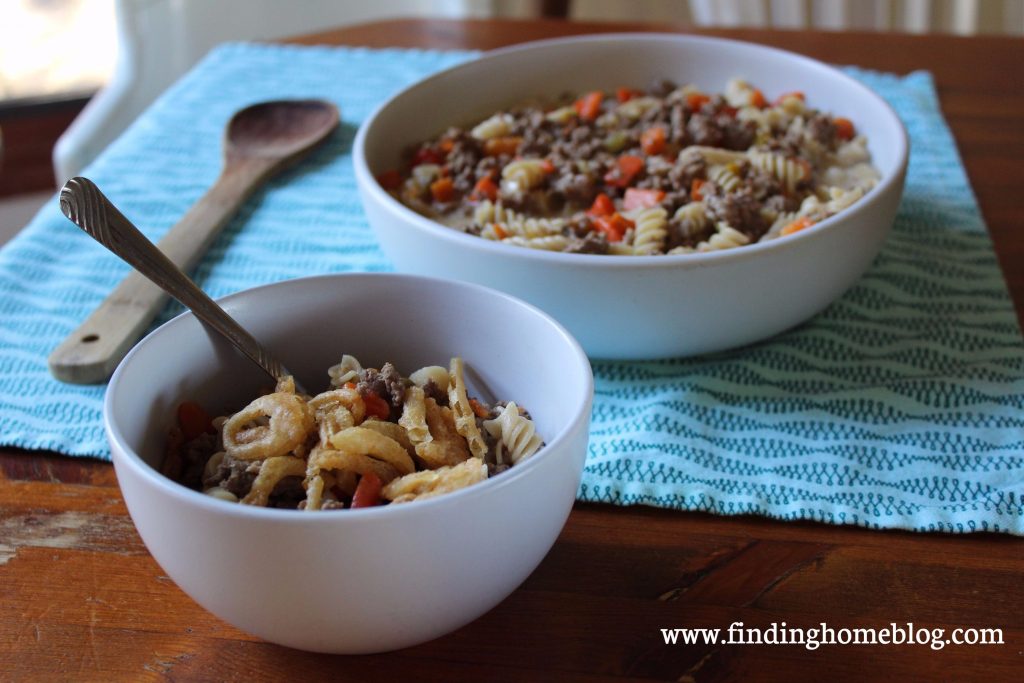 Sour Cream Beef Casserole
Serves 4
Ingredients:
Directions:
In large pot, mix broth and noodles and heat to boiling.  Cook for 5-7 minutes, until pasta is nearly done.  There should still be a good layer of liquid in the pot.
Add mixed vegetables and ground beef and simmer for 3-5 more minutes.  Remove from heat and stir in sour cream.  Top with French fried onions.
Notes:
The original recipe used elbow pasta, which for some reason is really hard for me to find gluten free currently.  If you use a slightly larger pasta, like fusilli or shells, you'll want to use the full 1-1/2 cups to make sure you have enough noodles.  If you're using elbow noodles, start with 1 cup.
My mom also always stirred some of the French fried onions into the casserole with the beef and the veggies.  If you're not gluten free, do that, and add a few more crunchy ones on top.  Since some of us are gluten free, I just added them to individual servings at the table.  These are totally not real food, but it's one of those occasional exceptions that I'm willing to make.
This recipe really only makes enough to feed 4-5 people, but we stretched it with the kids.  If you're feeding more than that, you'll want to double it.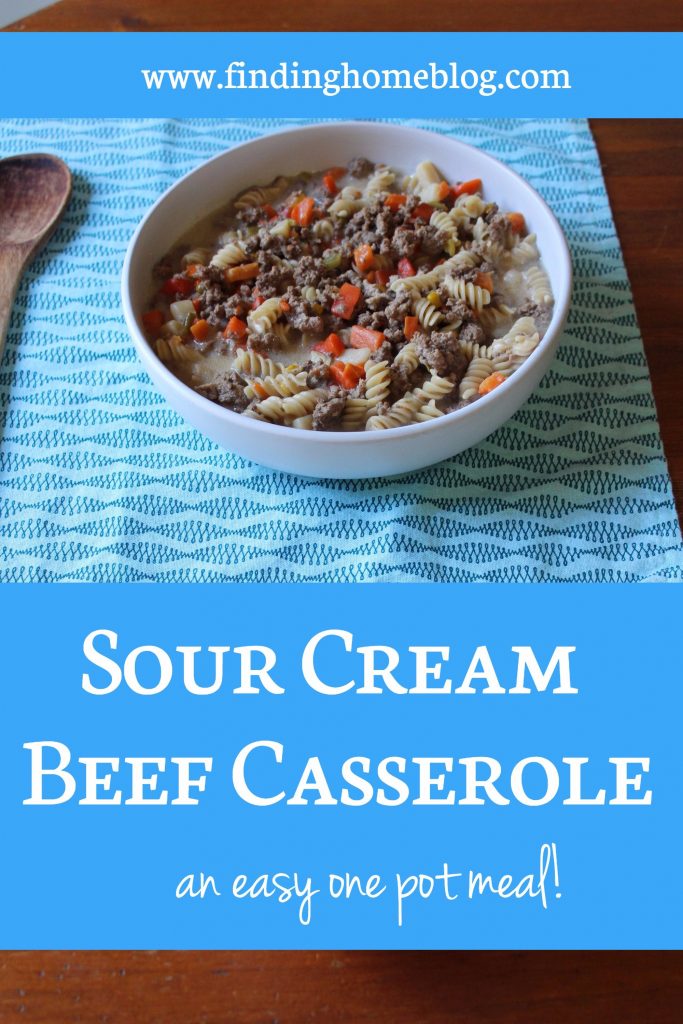 Do you have any childhood recipes you find yourself returning to?
Disclosure: Some of the links in this post are affiliate links.  If you make a purchase through these links, I receive a bit of a commission at no additional charge to you.  Thank you for your support!