We all like the original Rice Krispie treat version of cereal bars, and we've made those many times. Sometimes we don't have crispy cereal, so we use Cheerios or Chex or a mixture of whatever kind of cereal we have on hand. We've never had a version we didn't like!
But sometimes, I get bored with the original. So I started to wonder what would happen if I added extras to the basic cereal bar. And the trail mix cereal bars were born.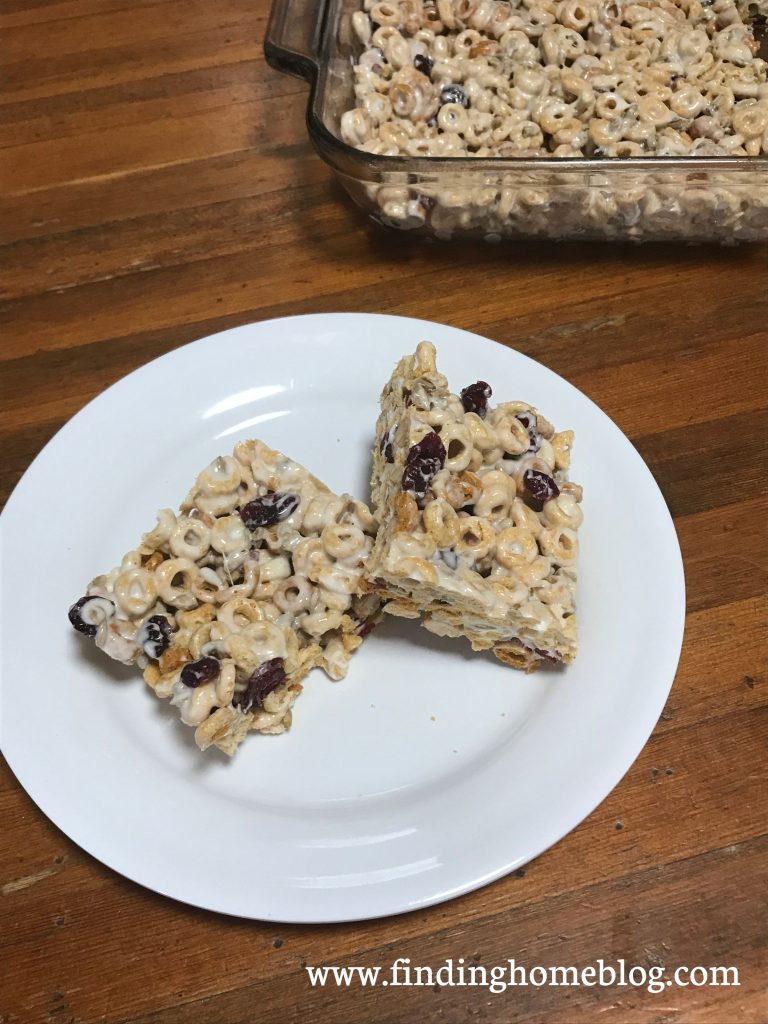 These bars still have the signature sticky sweet marshmallow flavor of the originals, but they've got a little added heft from some of our favorite trail mix ingredients. If you don't like something we picked, switch it out for one of your favorite trail mix-y things! The possibilities are pretty open for this one, as long as you keep the same amounts.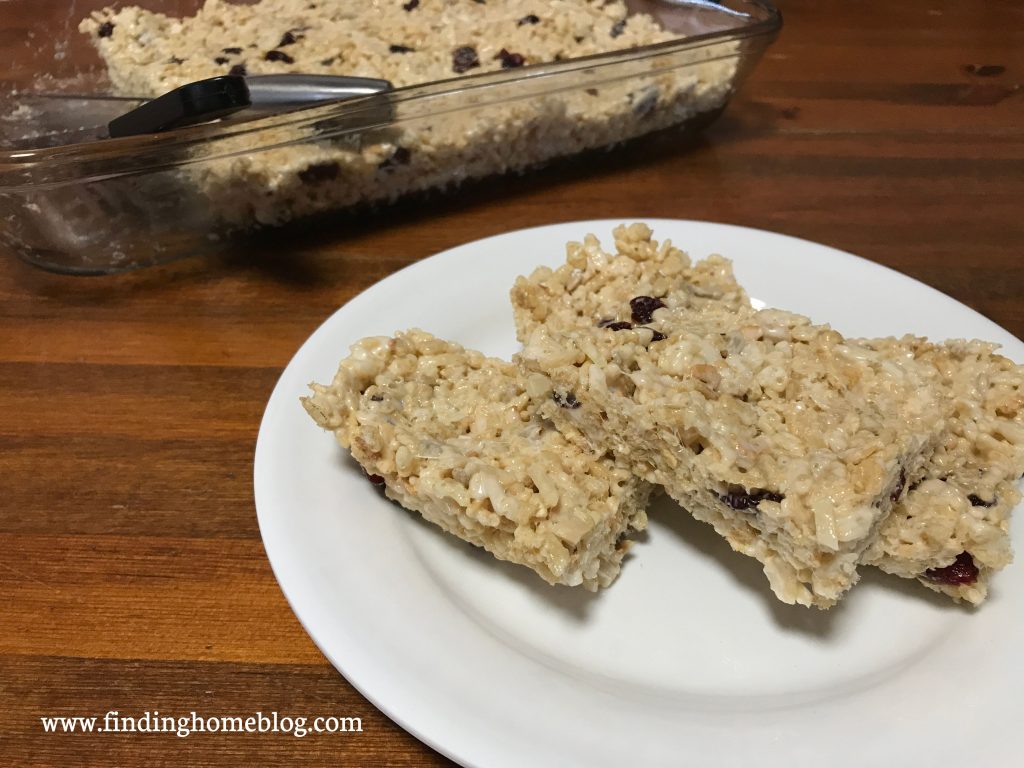 Trail Mix Cereal Bars
Makes 13×9 pan, about 20 bars
Ingredients:
5 cups cereal (we like Rice Krispies or Cheerios best)
1/2 cup craisins
1/4 cup chopped nuts
1/4 cup sunflower seeds
3 Tbsp. butter
10 oz. bag of mini marshmallows
Directions: Measure cereal and trail mix ingredients into large bowl and stir to combine. In medium skillet, melt butter and marshmallows. Pour over cereal mixture, and stir to coat. Pour into 13×9 pan, and press to edges. Let cool before slicing.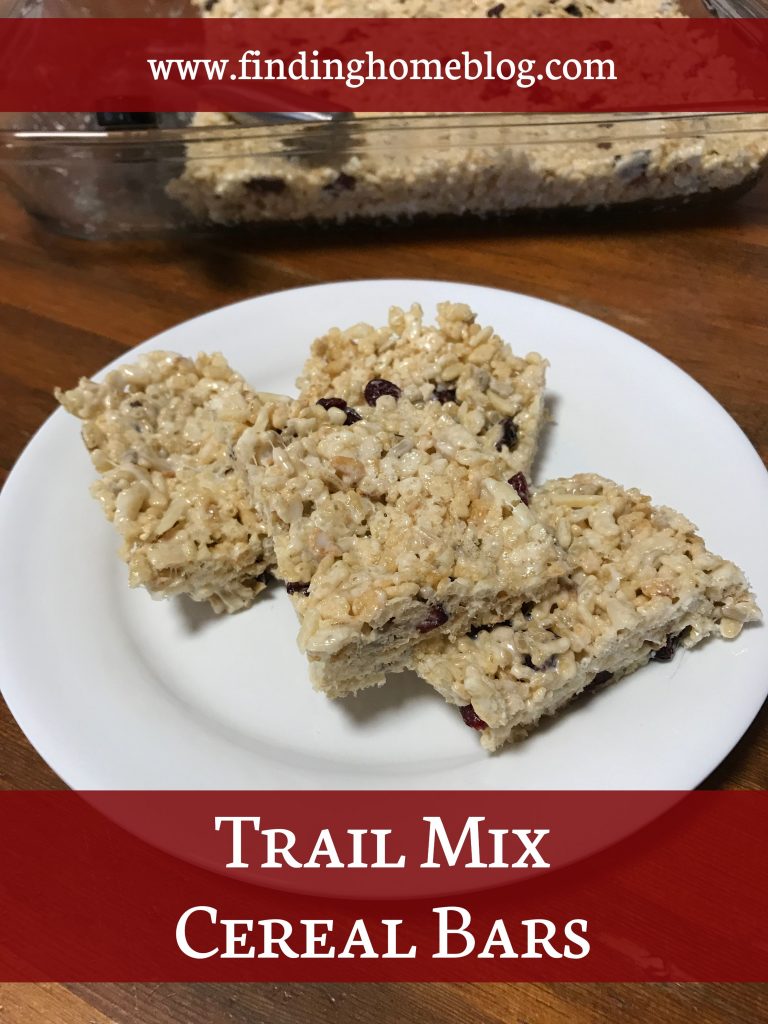 What will you add to your cereal bar?