Chances are, you and your family received at least a few gifts over the past few weeks.  Grandparents, friends, and other family members have blessed you with something.  How awesome is that?!  Now is the time to teach your children to write thank you notes.
I used to put off writing thank you notes.  (Okay, sometimes I still do…)  I could never think of what to say, and I would either end up not using all of the space on the little card, or writing too much and having to overflow onto the back.  But I figured out the perfect formula for writing thank you notes, and it's one I'm starting to teach to my children.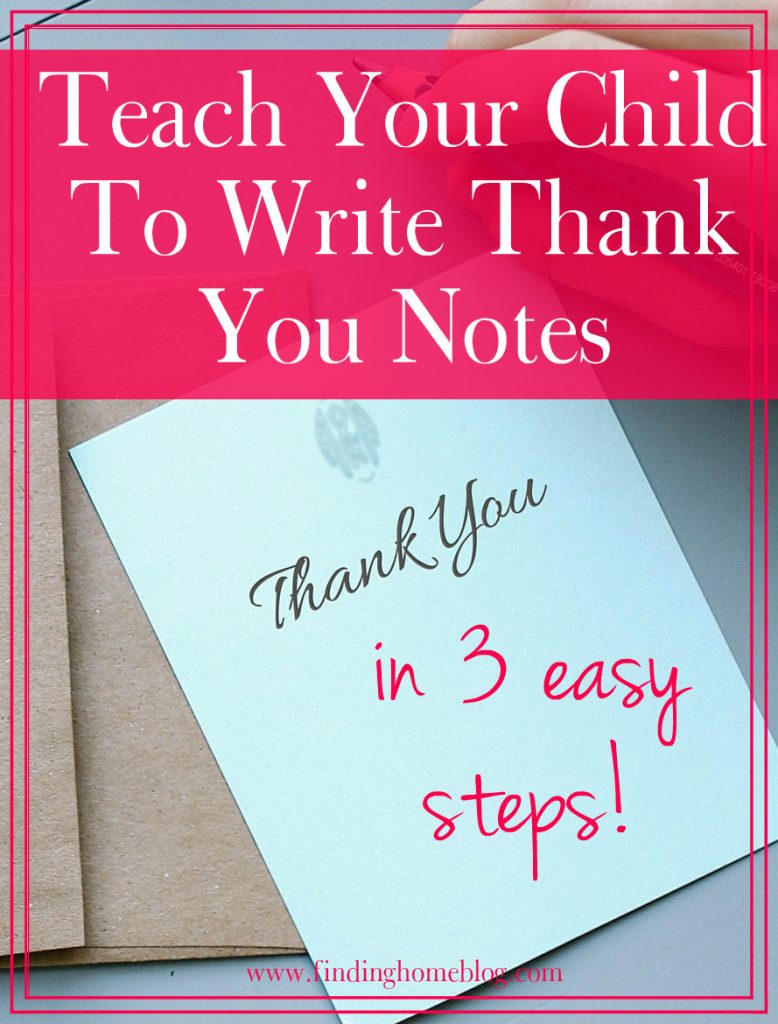 Say thank you for the item.  Literally write out "Dear [Aunt Sally], thank you for the ______". As long as you can remember what you got from someone, you've got the first sentence. (I keep a running list on a notepad on the fridge during the holiday season.)
Give a little bit more detail.  How did you use what you got? What do you like about it?  Jonah got a book about sharks, because they're his favorite.  He could include one of his favorite facts that he learned from the book.  The kids got a game of Go Fish.  They could explain that they've been playing it over and over, and that their favorite fish is the Sucker Fish.  Pick something about what you got and talk about it.  If you got a gift of money, write about what you're planning to spend it on (or save it for).
Wrap up with something personal.  If you live far away, but you'll be getting together soon, try "Can't wait to see you at the lake house next month!" (Same goes for if you just saw the person: "It was so nice to see you last week and hear about your new cat!") If you haven't seen the person lately, tell them something that's going on with you.  For kids, maybe they lost a tooth or started a new activity at school.  For adults, are you working on something new at work?  Read a good book? Pretty much anything about you and your life is fair game.
And yes, I'm including adults here too, because guess what? You can (and should) write thank you notes too.  And now is the perfect time to start.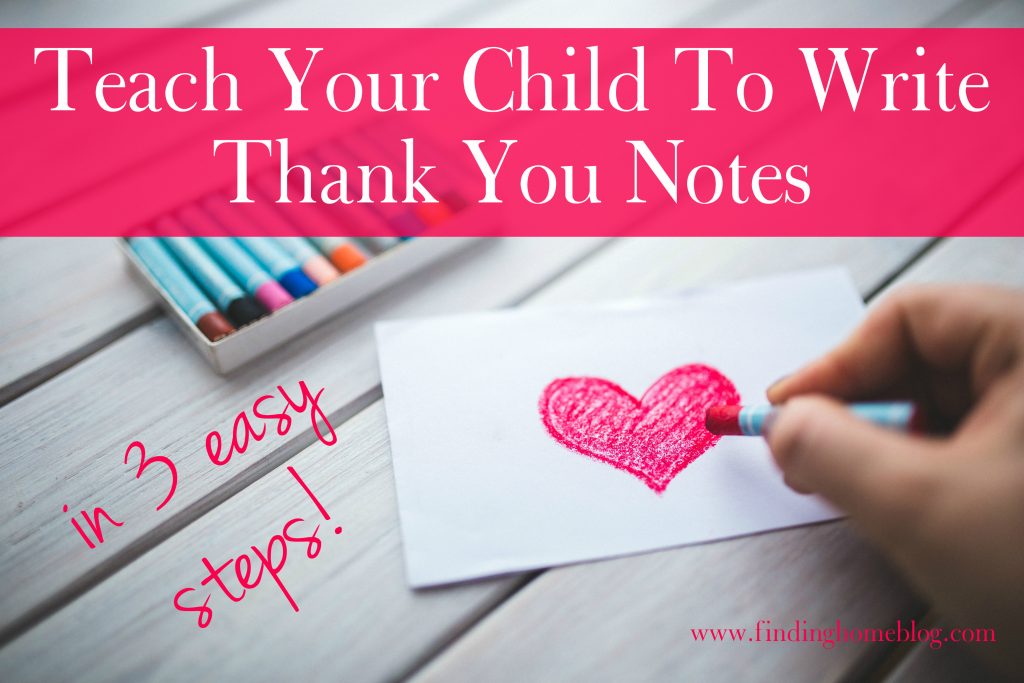 If your kids are just starting to write on their own, have them decorate a thank you card, and then tell you what they want it to say.  It's usually best to stick with doing just one a day, so that they don't get tired of writing them (and so they actually look nice and not just like a child half-heartedly scribbled a color across a corner of the page and gave up…not that I would know about that.)
Here are a few free printable thank you notes you can use:
Do you and your kids write thank you notes?