I'm always on the lookout for good cookbooks.  I like trying new flavors and combinations I wouldn't have thought of.  I like learning new cooking skills.  And I like when someone else has done all the work of figuring out what works, especially when it comes to cooking from scratch.
I'm really picky about what cookbooks stay in my house, so sometimes it's easier to just give up and stick with what I've been using.  But when I can get a whole bunch of new cookbooks along with several other non-food-related books and courses I've had my eye on? That takes the pain of research and uncertainty out of the picture.
And one of those books just might become one of my new favorites.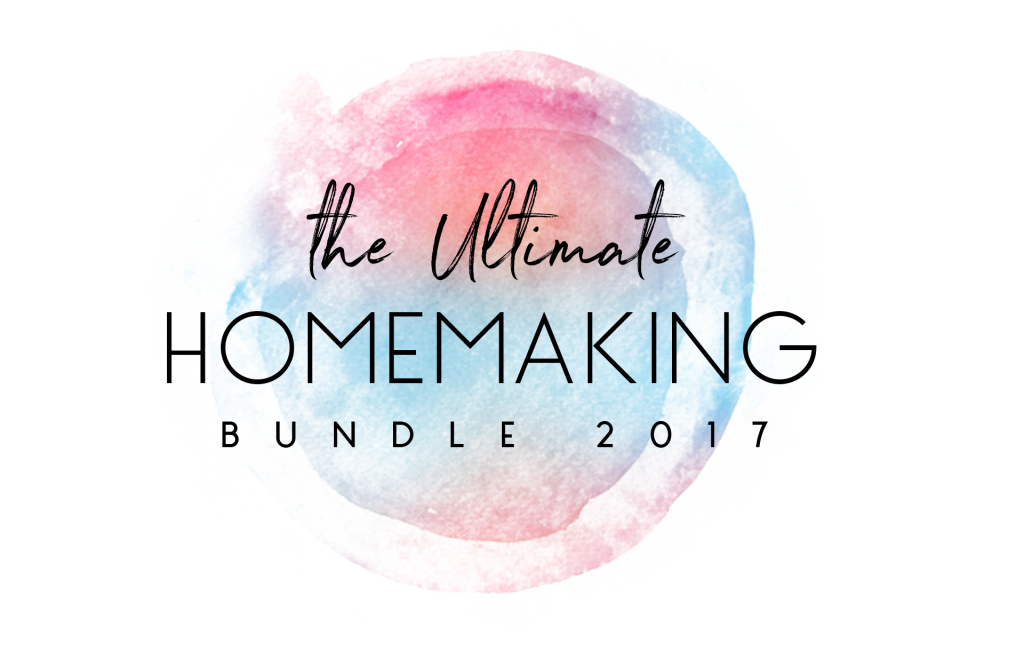 If you want the chance to check out some new cookbooks (twelve of them!), along with 94 other homemaking resources, the 2017 Ultimate Homemaking Bundle is for you.  This bundle is a package deal of books, courses, webinars, coloring books, printables, and audio files, all nicely categorized and presented to help you be the best homemaker you can be.
Some of the food resources in this year's bundle:
High Protein, No Powder by Tiffany Terczak. I actually already own this ebook, and it's a great resource for someone who wants the protein boost you would get from a typical powder without the weird chemically ingredients.  There are lots of options for protein sources, so you can pick and choose what you like and what fits in your budget.
Low Sugar Treats the Real Food Way by Laura Coppinger. There are actually more gluten free recipes in this book than I expected.  While the first few chapters cover your typical baked goods, Laura also gets into ice creams that don't require an ice cream maker (yay!), sweet dips and sauces, parfaits, and even a few flourless cookies.  We'll definitely be trying some of these treats.
Skinny Slow Cooker Recipes by Martha McKinnon. These are written with the Weight Watchers point system in mind, so not all of them fit with the way that we eat, and not all of them are gluten free, although some are.  I love peeking at other people's recipe ideas for soup combinations, and there are some Asian inspired recipes, like Honey Garlic Chicken, that I'm excited to try!
Slow Cooker Favorites by Lynn Walls. I've enjoyed trying Lynn's Baked Oatmeal recipes (that's a free ebook on her site!), and this cookbook is full of more yummy everyday recipes.  Most of them are gluten free, and they're divided up by protein, so you can easily find what you need.  Lynn also included printable recipe pages at the end of the book, without all of the photos and extras, so you can save on ink and print out what you'll use.
Meat Free Slow Cooker Freezer Meals by Kelly McNelis. I regularly save recipes from Kelly's site, and I'm really excited to try a few of these as well.  I like filling meatless meals to help keep the grocery budget low, but she also gives options to add meat to each recipe, and all except for one are gluten free too!  And Kelly even gives you a categorized grocery list so you can shop for all of the ingredients, do one freezer prep session, and have all of these meals in your freezer.  Basically, all the work is done for you.
The Breakfast Revolution by Beth Ricci.  A few years ago I did a Think Outside The Box breakfast challenge for a month, which involved 30 days of no cereal.  The recipes in this book would be perfect for that challenge!  These recipes are gluten free too, and although they're not quite Oat Flour Muffins simple, most of them don't require too many ingredients.  Beth also encourages plenty of protein and fat for filling breakfast options that will keep you satisfied until lunch.
And that's just part of the food section.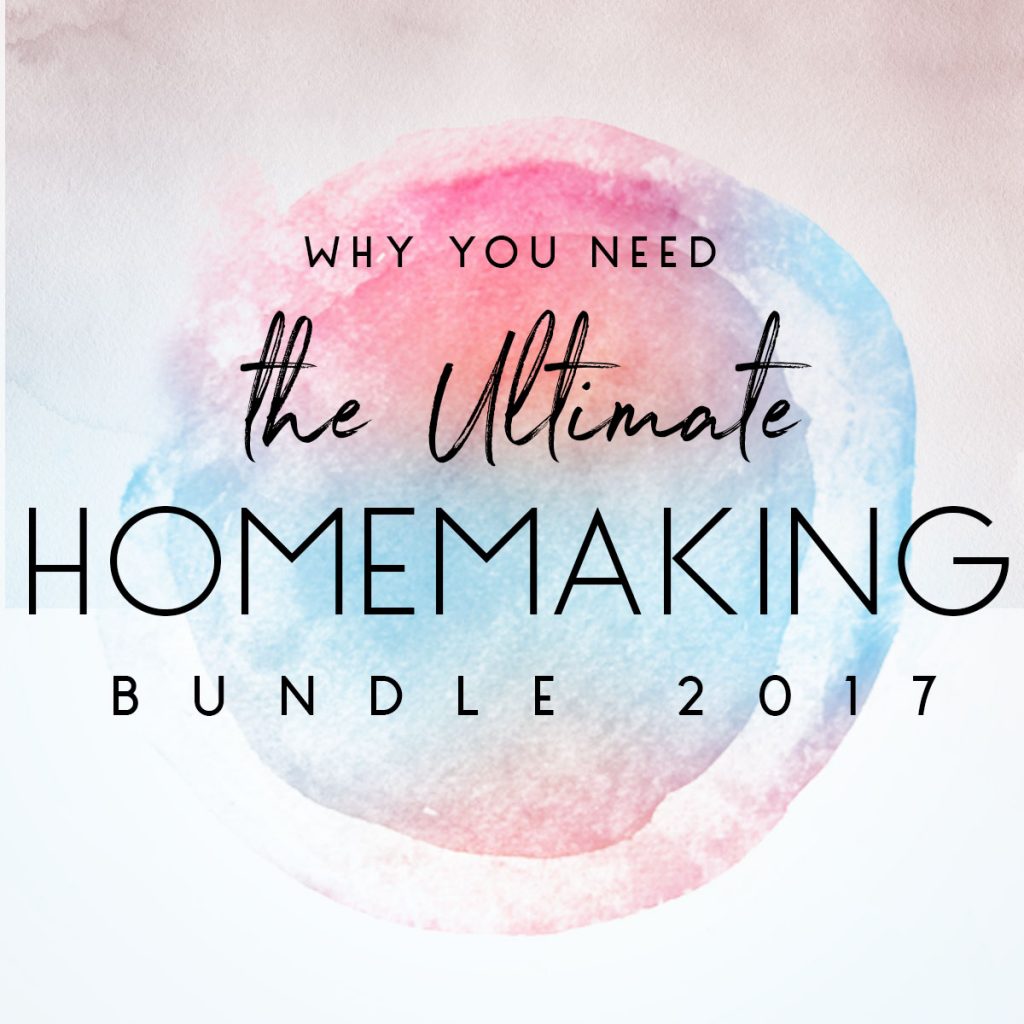 This year's Homemaking Bundle also includes resources about finances, faith, marriage, motherhood, intentional living, self care, organizing, and more.  (To see everything that's included, click here.)
All of these products would cost almost $2,000 if you bought them individually, but you can get them all for $29.97.  That's 97% off!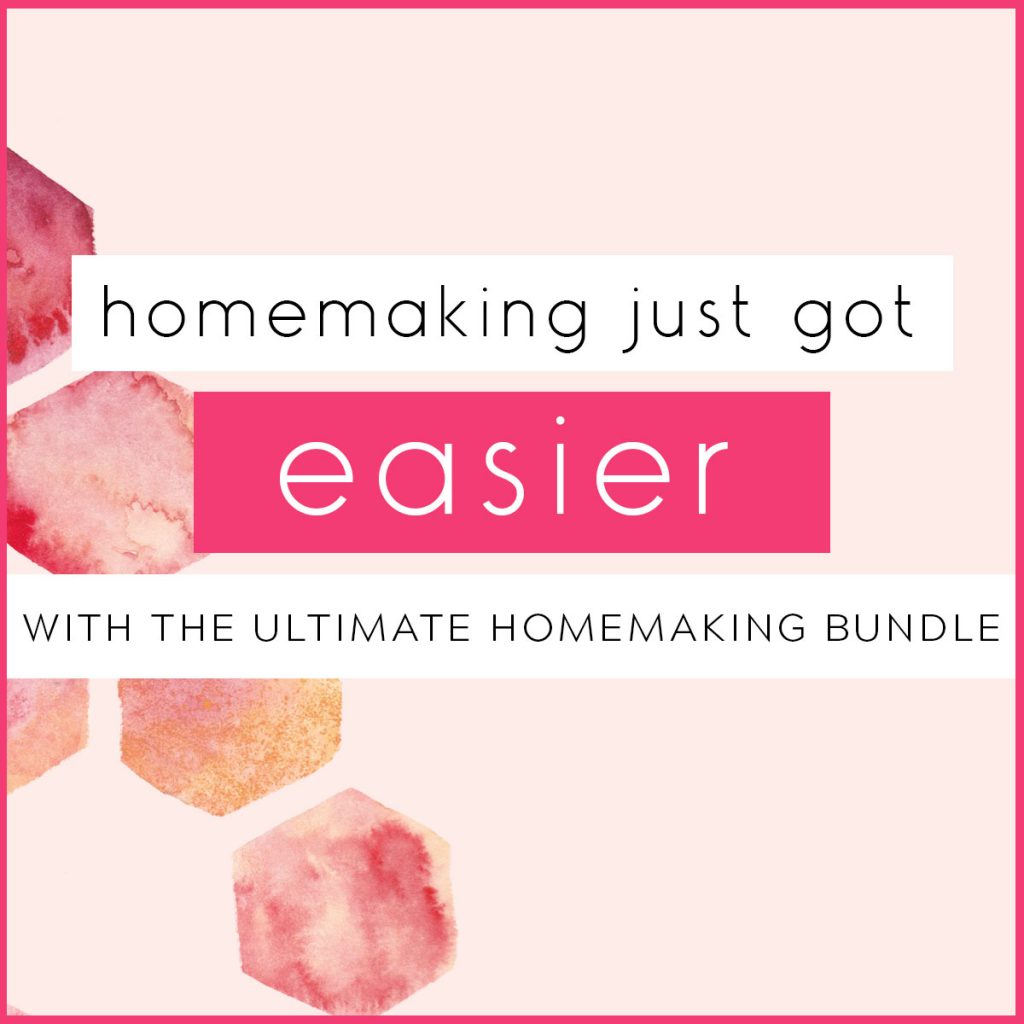 Even if you're only interested in a few products, you can get them AND all of the others alongside.  You can download them all, and come back to them later.  I have purchased bundles in the past for a few products, but I've also gone back into them later on and read other books that I didn't know existed when I purchased them.
Or if that's too overwhelming, you can also just download what you're immediately interested in, and come back later to look at more.  Your bundle access doesn't expire for a year.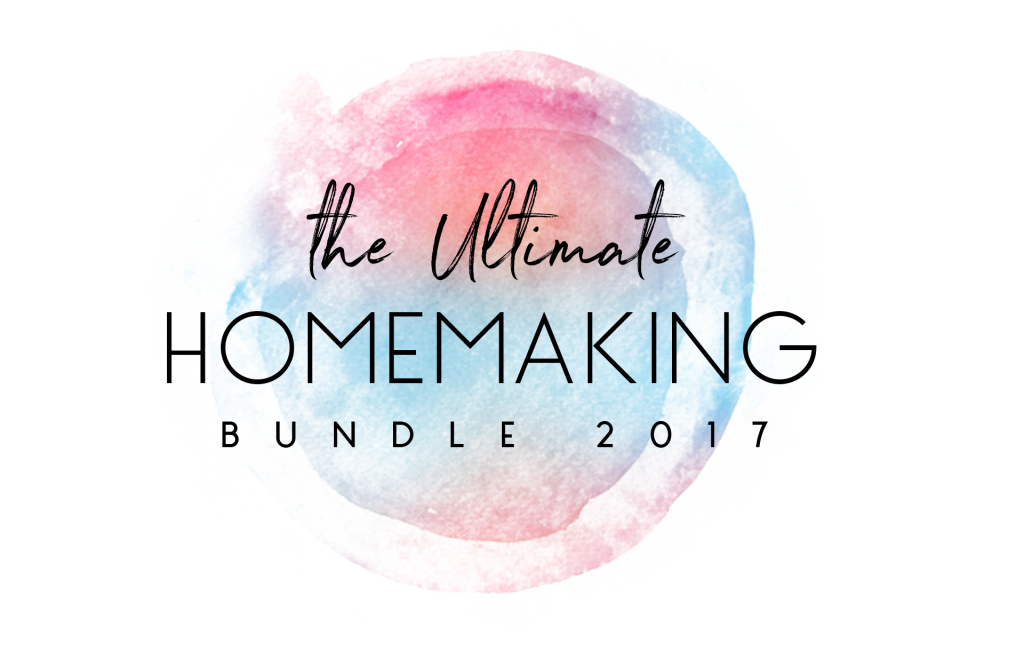 I'll be talking more about this bundle over the next few days, but don't wait too long to grab yours – it's only available through Monday, May 1!
Images in this post courtesy of Ultimate Bundles, used with permission.
Disclosure: Some of the links in this post are affiliate links.  If you make a purchase through these links, I earn a commission at no additional charge to you.  As always, I only recommend products I truly use and love – I've already purchased my bundle!  Thank you for your support!