Fruit salad is one of my favorite things to eat at any get-together or church pot luck.  And I happened upon this delicious recipe at a recent picnic.  I made it to go along with breakfast at home, and I just had to share it!  It's light and sweet and enhances the fresh flavor of the fruit.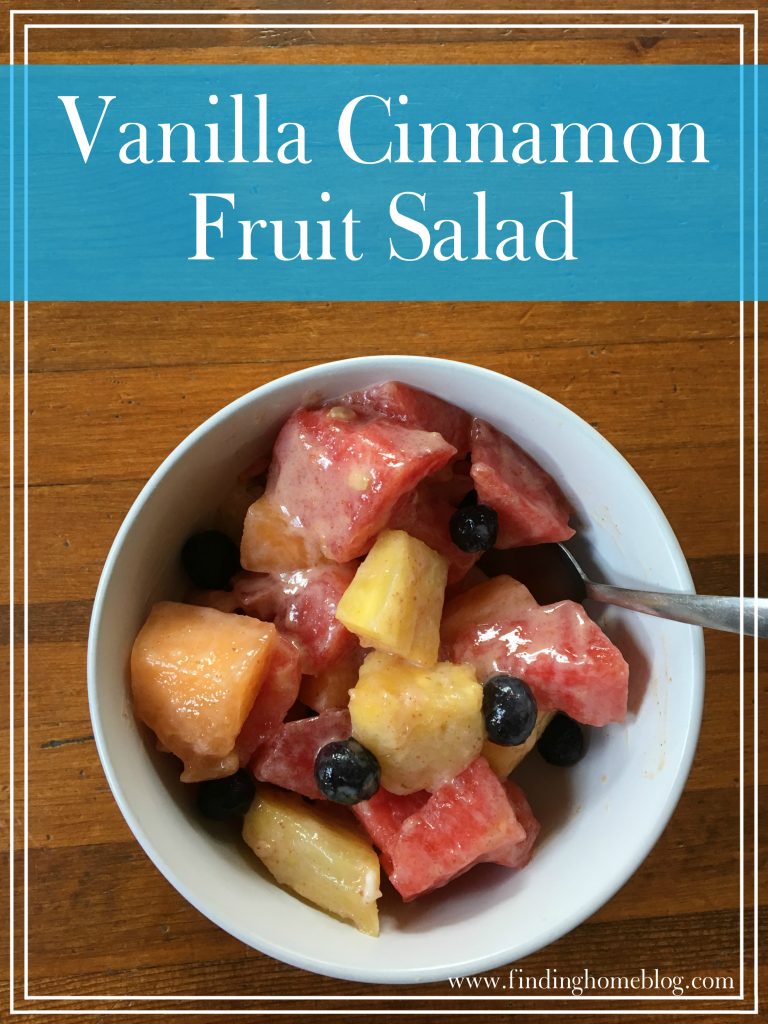 Fruit Salad Dressing:
1 cup vanilla yogurt (or 1 cup plain yogurt plus 1/2 tsp. vanilla extract)
1/3 cup orange juice
1 tsp. cinnamon
Mix ingredients in a small bowl.  Toss with several cups of fresh fruit to coat. (I'd suggest a mixture of watermelon, cantaloupe, pineapple, strawberries, and blueberries)
Or, you could do like me, and do 1 Tbsp. of yogurt and 1 tsp. of orange juice, plus a sprinkle of cinnamon, for a single bowl of fruit. (For plain yogurt, add 1/8-1/4 tsp. vanilla – just a splash!).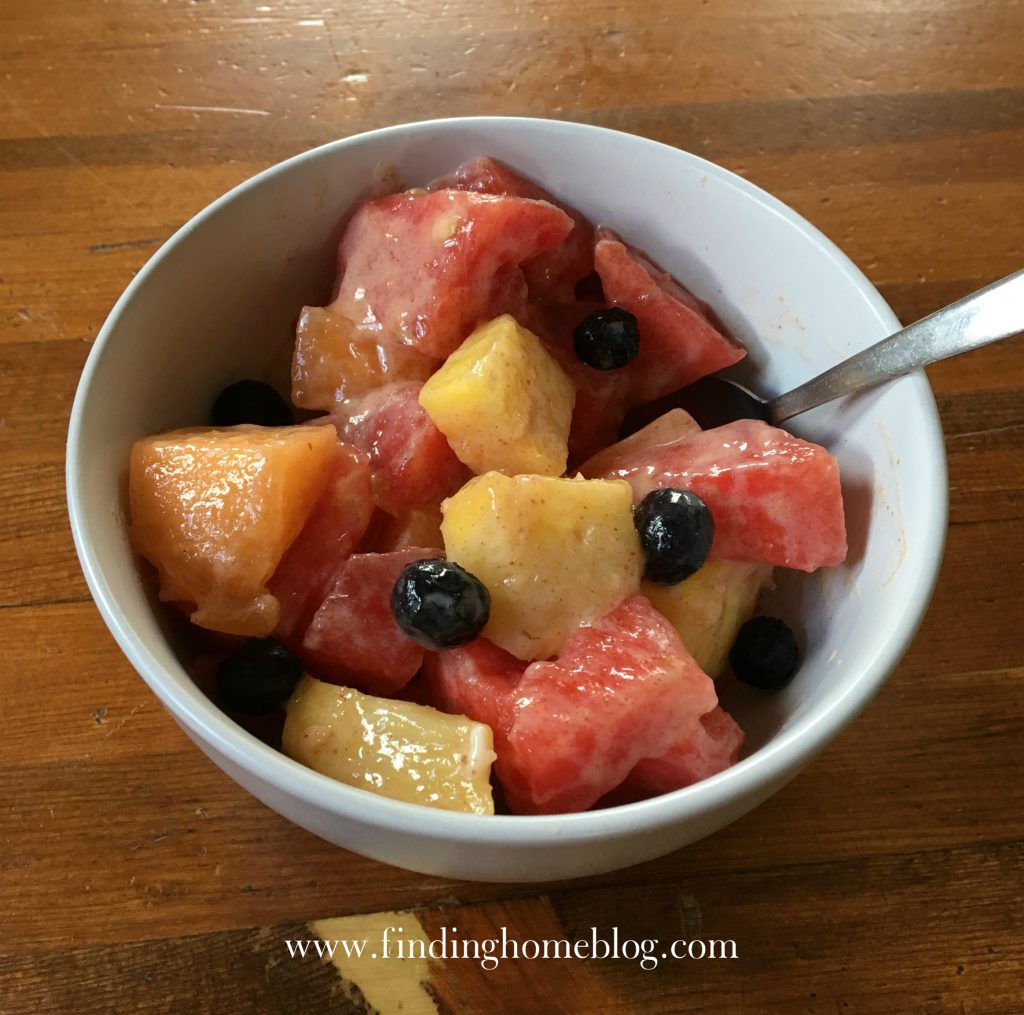 What's your favorite potluck side dish?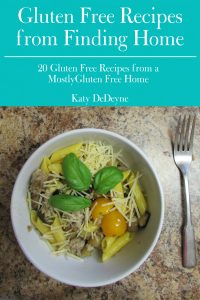 Want more yummy recipes?  Sign up below to get your copy of Gluten Free Recipes From Finding Home: 20 Gluten Free Recipes From A Mostly Gluten Free Home.