Finding community can be hard.  Don't get me wrong, there are instances where we fall into it almost effortlessly.  We see the same people at work, or at church, and we start to form friendships.  We go through the same checkout line at the grocery store, and we get to know the cashier.
But sometimes, it's a little bit harder.  We have to put forth a little bit of effort.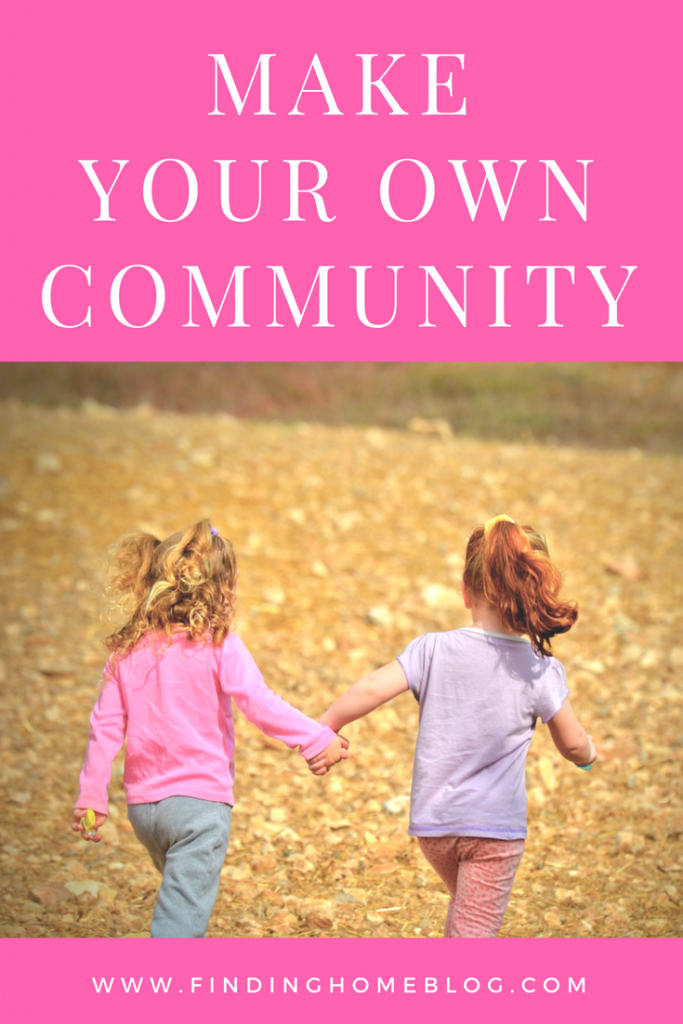 image credit from pixabay.com
My kids are better at this than I am.  They'll talk to whoever is in front of us in the checkout line.  They'll greet the librarian and tell her about what they just read.  They talk to Candy, our mail lady, and tell her more than she probably cares to know about the letters they're waiting for.  They even attempted to schedule their own playdate earlier this week. I told them that since their friends couldn't drive, I should probably help with that one…
My point is, they're willing to start conversations.  They're willing to initiate things.  And somewhere along the line, we lose that.
For me, even though we moved a lot when I was younger, I was still able to form friendships because I went to school every day, and I was around the same people.  Eventually I found ones that I liked.
But now that I'm an adult, and a stay-at-home-mom at that, I don't have that crutch of natural interaction with people.  If I'm going to be part of a community, I have to go and FIND it.
And that's hard for me.  I'm not naturally the type of person to put myself out there.  Even though I almost always enjoy myself in social situations, I'm still the introverted person who anticipates them with dread.
Still, one way I've managed to find community?  Online.
There's a whole bunch of people out there just like me.
Moms who stay at home.
Moms who homeschool.
Moms who hate clutter, but live in real life, with other people and their piles.
Moms who have piles of their own.
Moms doing their own thing in between wiping things.
Moms who are doing their best, but sometimes feel like they're all alone.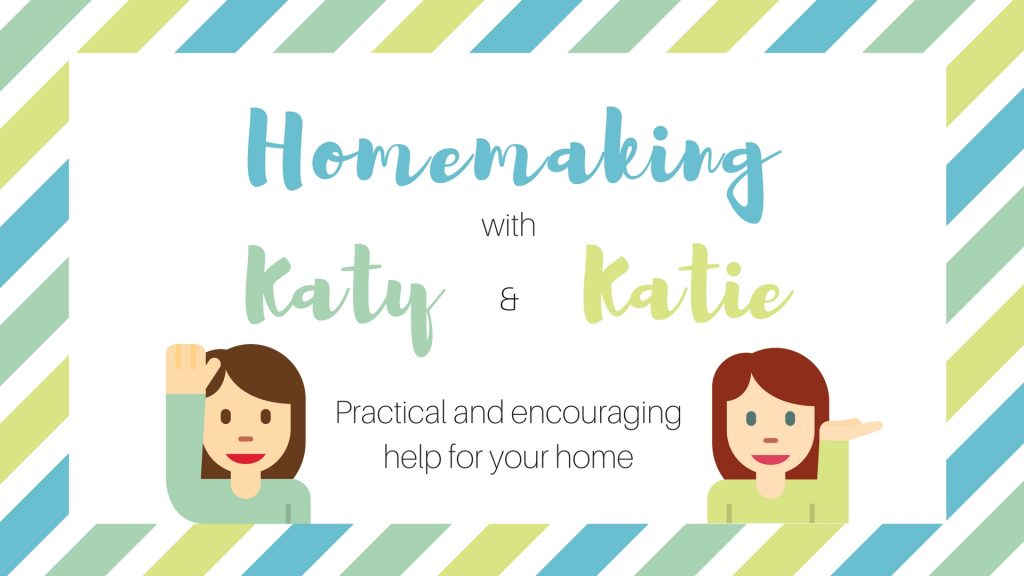 So I teamed up with another mom to make our own community.  It's called Homemaking with Katy and Katie, and it's a place to be among our people.  It's a place to hang out, talk about the things that are hard, and encourage each other.  It's also a place to get a little bit of accountability, in the form of a cleaning challenge starting next week.
If any of that resonates with you, I hope you'll join us.  Come be my people.  I'll be there for you. (And I promise to only reference outdated pop culture occasionally. But if you get that reference, you're also totally my people. PIVOT!)
Disclosure: Some of the links in this post are affiliate links. If you make a purchase through these links, I receive a bit of a commission at no additional charge to you.