Disclosure: Some of the links in this post are affiliate links. If you make a purchase through these links, I receive a bit of a commission at no additional charge to you.
One of my favorite baked goods to get at a certain coffee place used to be the lemon cake. But since I'm gluten free now, my options there are pretty limited, and they don't include cake. But that doesn't mean I have to miss out! This gluten free lemon poppyseed cake is perfect for snacking, and definitely a worthy replacement of coffee place bakery goodies.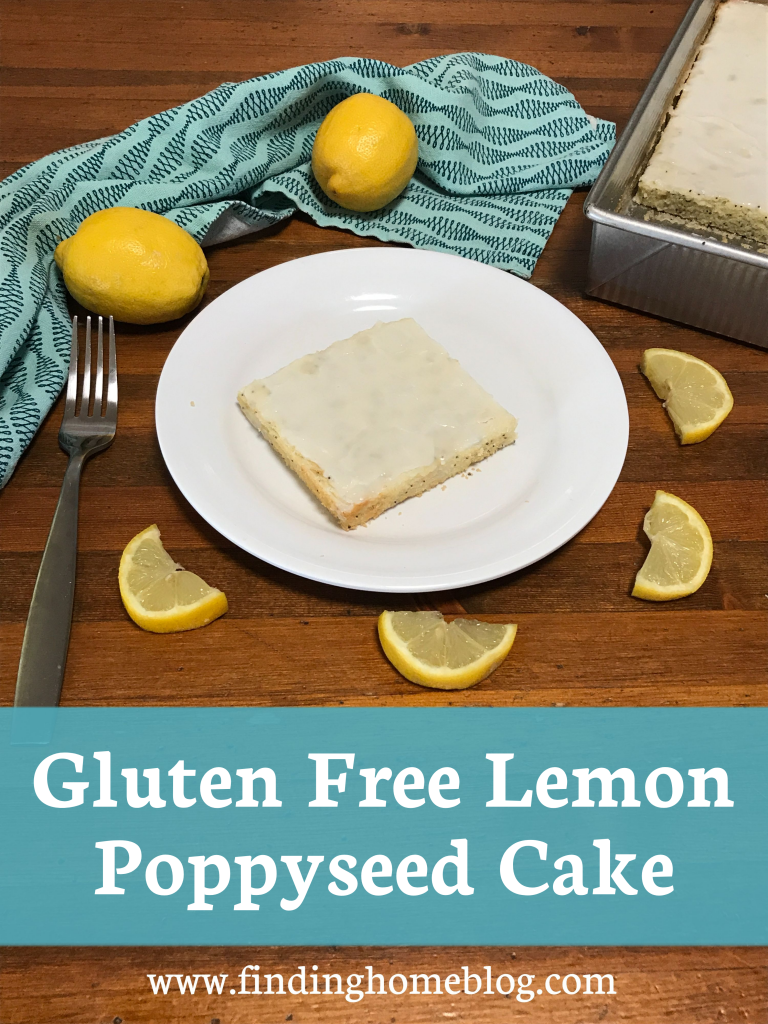 Because it is gluten free and doesn't have as much rise a standard flour cake, this is definitely more of a flat cake than a loaf. However, it tastes so good, who cares what it's shaped like? That's my story and I'm sticking to it. It also reminds me of my dad's favorite birthday cake – growing up, every year he would request a lemon poppyseed bundt cake for his birthday. It had a simple glaze on top, and just the right amount of sweetness. So this one is for him too.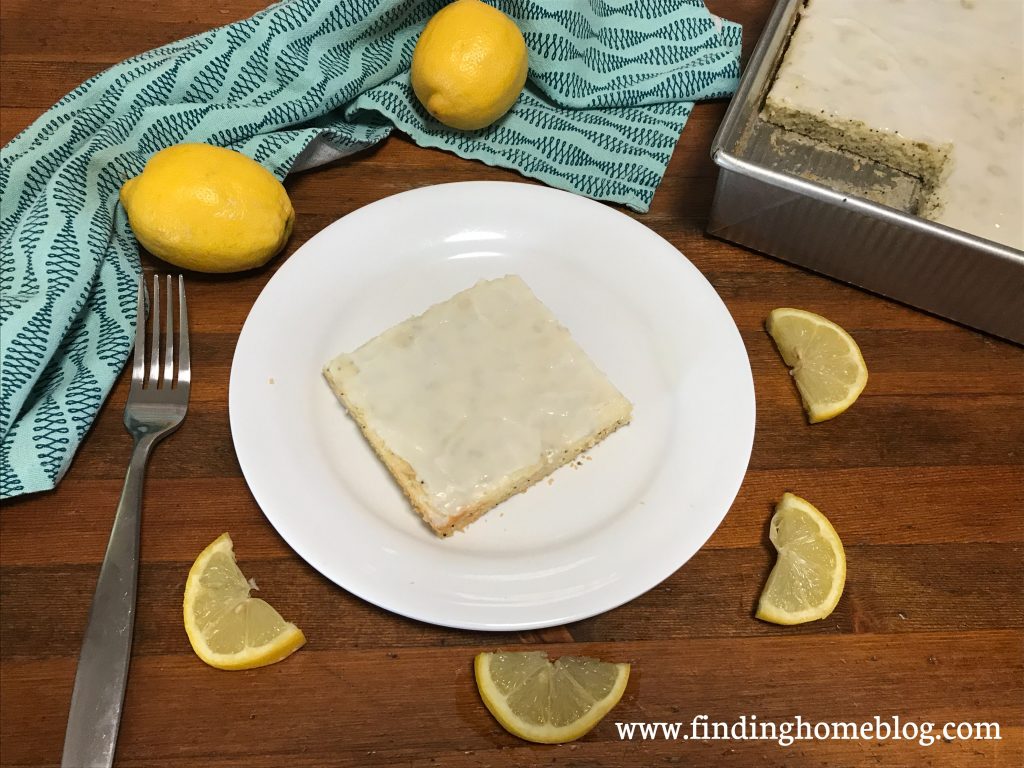 Gluten Free Lemon Poppyseed Cake
Makes 13×9 pan
Ingredients
1/2 cup unsalted butter, softened
3/4 cup granulated sugar
3 large eggs
1 tsp. almond extract
zest and juice of 2 small lemons
1/4 cup coconut oil, melted
1/2 cup milk
2 tsp. baking powder
3/4 tsp. salt
1 Tbsp. poppyseeds
Glaze: see below
Directions
Preheat oven to 375ºF.
In large bowl, cream together butter and sugar. Stir in eggs, almond extract, lemon zest and juice, coconut oil, and milk.
Add remaining ingredients and mix until combined.
Pour into a greased 13×9 pan (or skip the pan preparation and use my favorite nonstick pans!). Bake for 20 minutes.
To make glaze: whisk together 1 cup powdered sugar and 2 Tbsp. milk. Pour over cooled cake and let sit for at least 30 minutes to set. Top with additional lemon zest if desired.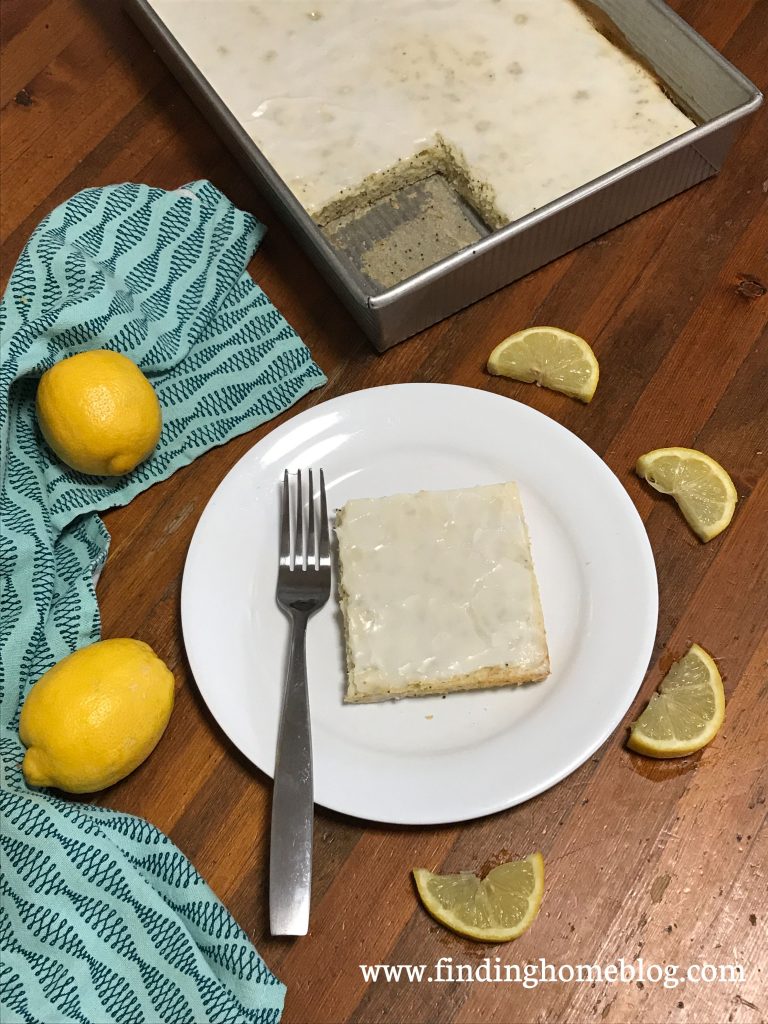 Whether you enjoy this cake on its own, or with a cup of coffee, it makes an excellent sweet treat!
Related Posts: