Disclosure: Some of the links in this post are affiliate links. If you make a purchase through these links, I receive a bit of a commission at no additional charge to you.
One of our favorite things to have for breakfast is breakfast sandwiches. But I also don't love waking up and having to do a really in depth cooking session before I've had my first cup of coffee! So I knew we needed to find an easy way to make breakfast sandwiches for our crowd. And we did!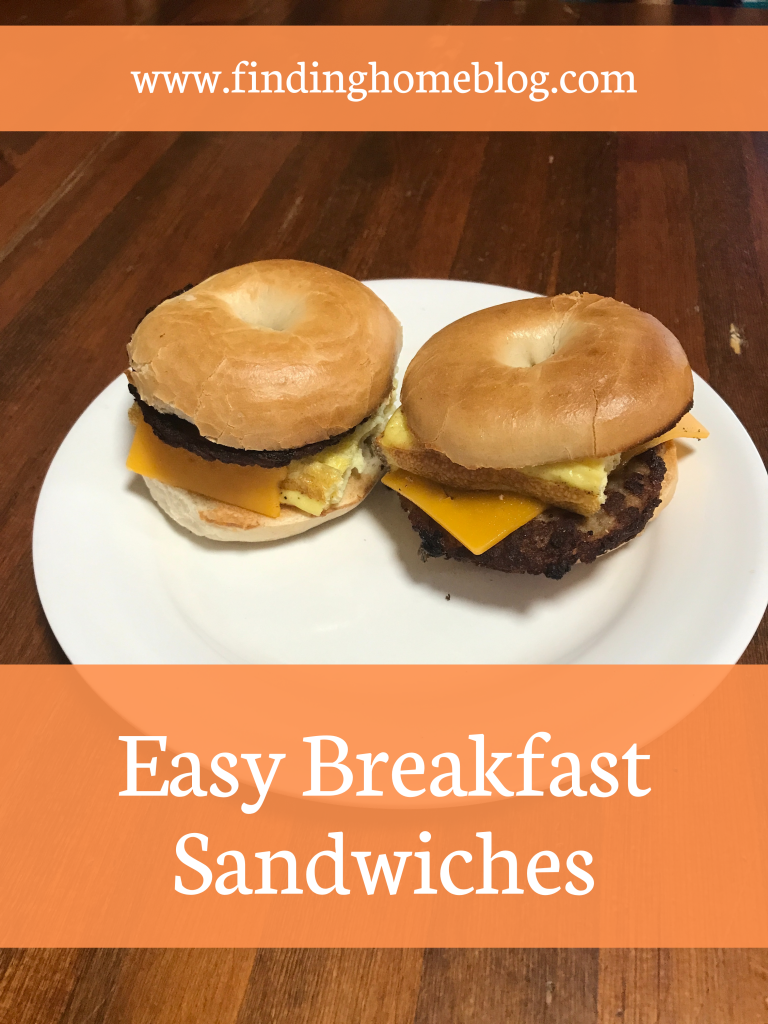 I've baked eggs in a muffin pan before, and those come out nicely for breakfast sandwiches, but muffin pans can be hard to clean, even if they're nonstick. This method is even easier than that, and the breakfast sandwiches come together quickly, even if you're feeding a lot of people. We typically do sausage patties and sliced cheddar cheese on ours, but you could cook up bacon at the same time, or do slices of ham, and I bet pepperjack cheese would be delicious too! Stick with whatever your crew likes.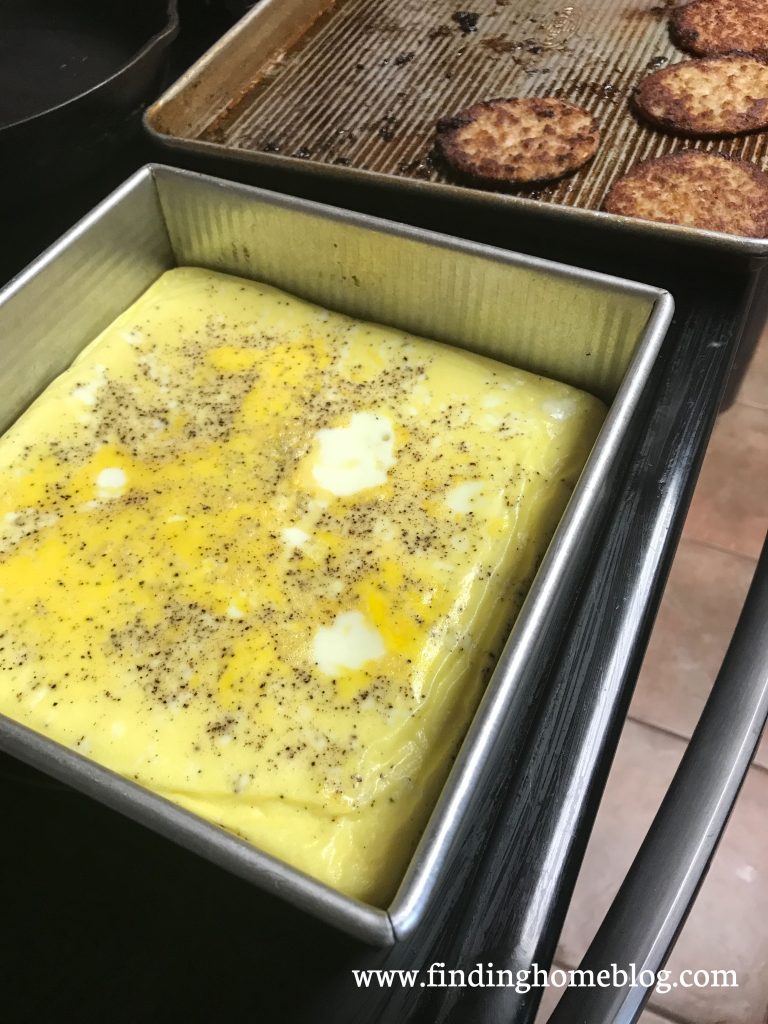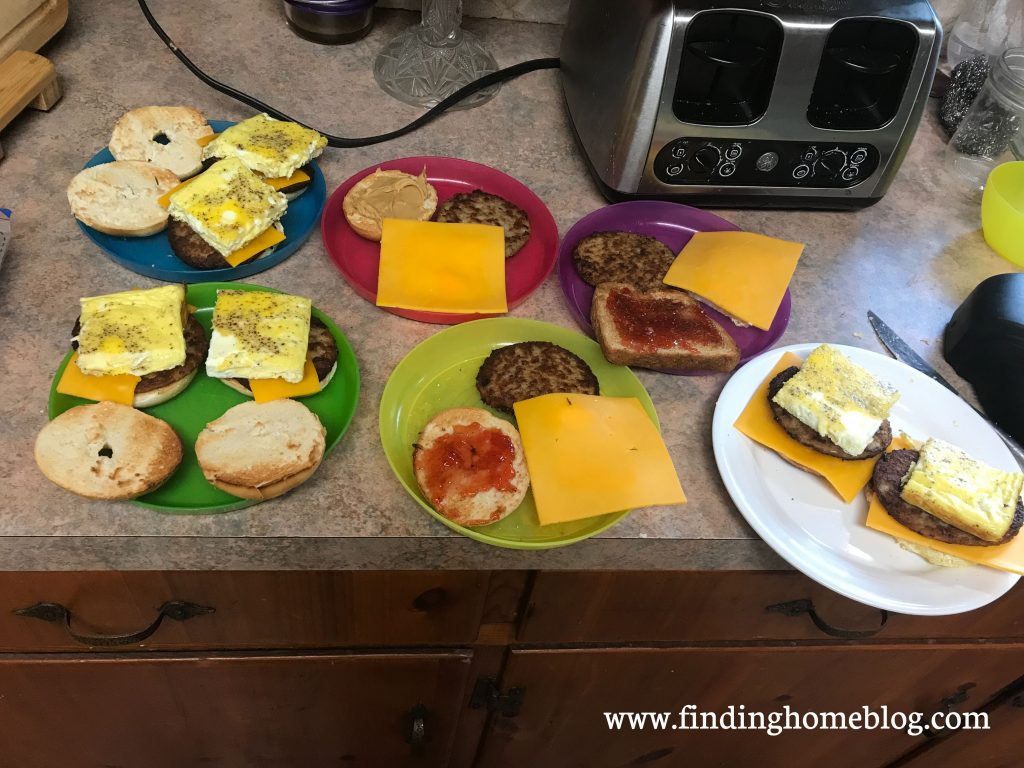 Easy Breakfast Sandwiches
Makes 8-12 sandwiches
Ingredients:
8 eggs
2 Tbsp. milk
1/2 tsp. garlic powder
1/2 tsp. salt
1/4 tsp. black pepper
8 sausage patties
8 English muffins, bagels, or other sandwich bread
8 slices of cheese
Directions:
Preheat oven to 375ºF.
In small bowl, whisk together eggs, milk, and seasonings. Pour into 8×8 square pan (I like these because the eggs don't stick!). Bake for 20 minutes, or until set. Slice into 8 pieces.
Place sausage patties on a rimmed baking sheet (these are my favorite). Bake for 10-15 minutes, at the same time as the eggs.
*Note: I like to put the eggs and sausage in the oven at the same time. When I take the sausage out, I start toasting the breads, and by the time I'm done, the eggs are finished and I can assemble everything.
*Note #2: You can also make 12 sandwiches at a time really easily. Increase the eggs to 12, the milk to 1/4 cup, and pour into a 13×9 pan. The baking time remains the same.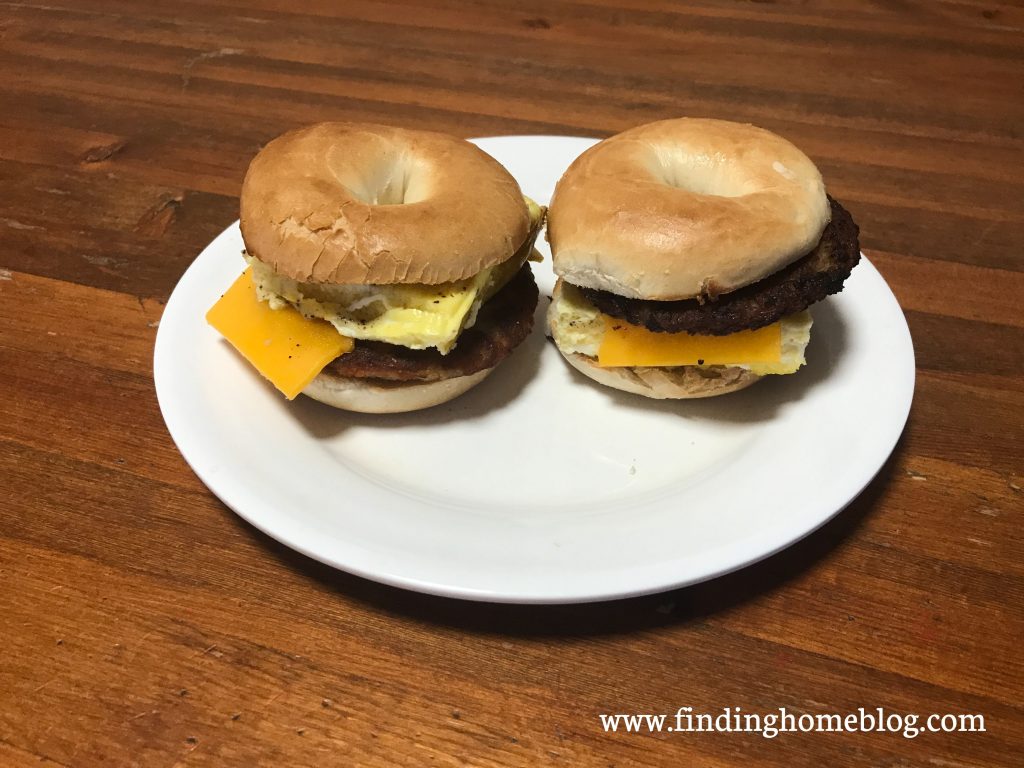 These are a mostly hands off breakfast that we all really enjoy, especially when I can find gluten free English muffins at my grocery store. Have you ever made breakfast sandwiches this way?
Related Posts: