When your kids are grown and they've left the house, what sorts of things do you want them to remember from their childhood?
Maybe that's a heavy question for a Tuesday morning.  But I was thinking about this the other day, and about what has stuck with me over the years.
One of the things I remember most from growing up is the time spent around the dining room table.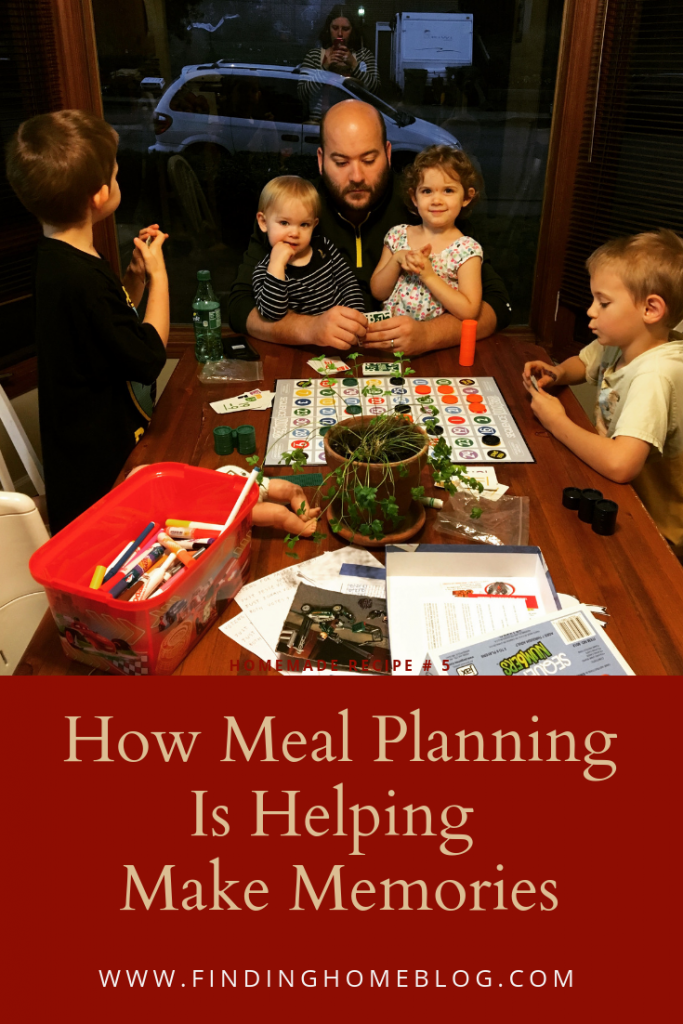 I remember back when I was just about seven years old, and my brother was just a baby. My dad got up earlier to go to work, and everyone else slept in. Except I would get up too, and have breakfast with him. When you've just moved from being the baby of the family to being a middle child, that one-on-one time is pretty special.
And then I would have second breakfast when my mom and sister got up, because I have always loved breakfast. True story.
I remember when my husband and I were just dating, and he visited my family, including a family dinner.  And how he thought it was weird that we all sat around the table talking long after we were done eating, something I just took for granted that every family did.
I remember dyeing Easter eggs in little white mugs.  I remember when I went through a banana phase and asked for a banana every night after dinner and my mom told me I was turning into a monkey. I remember gathering together when family members had just passed away and reminiscing, laughing and crying all at once.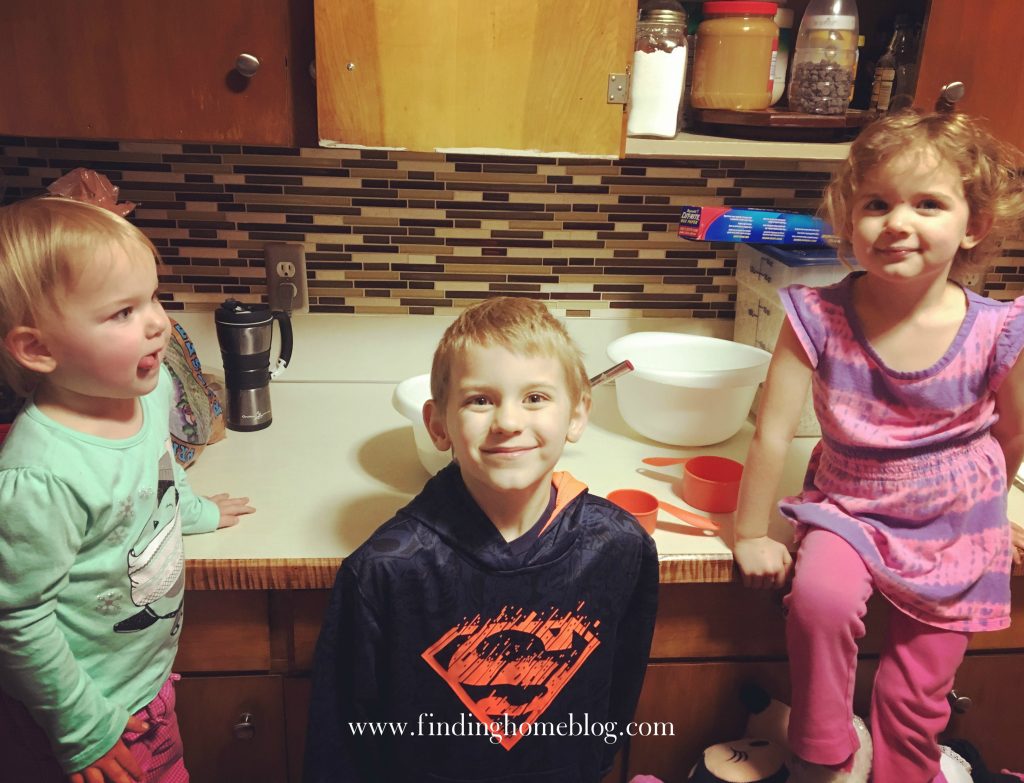 And I remember when my sister and I started learning how to cook.  We each had a night or two when we would make dinner, and let me tell you, some of those turned out better than others.  Once I made soup (from a can), but it was concentrated and I didn't realize you needed to add water.  Once my sister made some hot dog and curry recipe (yes, that existed).  It…was interesting.
More often than not, we made simple ground beef or chicken meals, because that was what we knew how to do.  And then we would all gather around the dining room table and eat together.  Life got busier, and we started to spend more and more time with other activities, but family dinner together was a thing. And if I remember anything from growing up, it's that.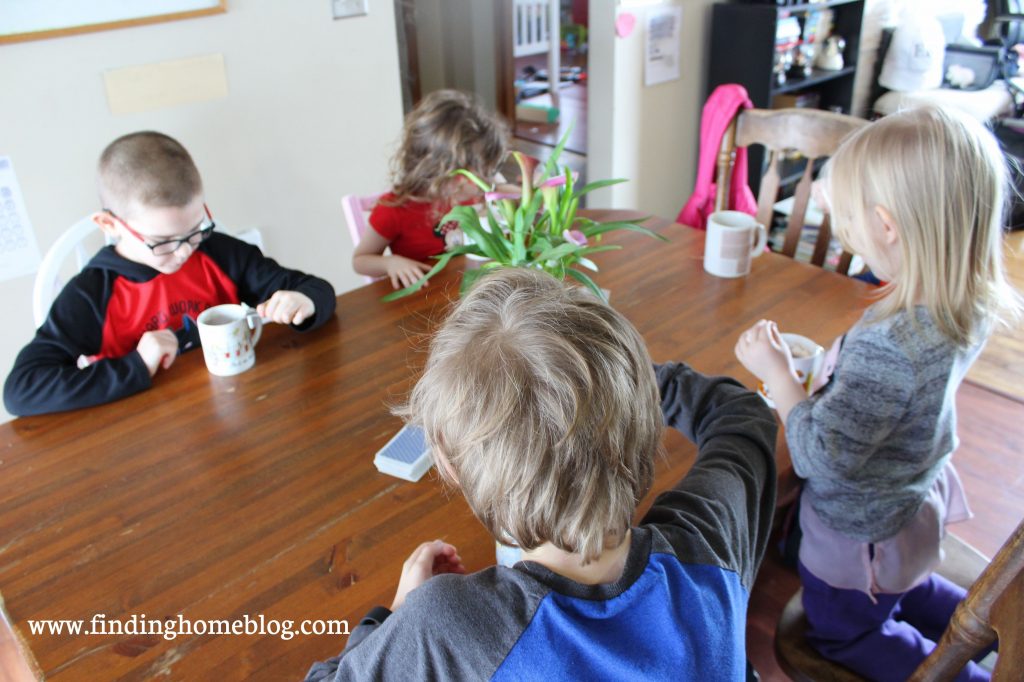 I want that same feeling of family togetherness over food for my kids. Maybe not with hot dogs and curry, but I want them to remember all of the time we spent together, gathered around the table.
Coincidentally, that same table and chairs from my childhood memories are currently in my dining room.  The table has a few more dings in it, a few more marker spots, and some of the chairs are missing rungs, but there they sit, a reminder of all of the time spent as a family together, and of food.
I have so many memories connected to family time together over dinner. Or breakfast. Or second breakfast. But family meals don't necessarily just happen. They take planning. And if you're trying to feed your family more healthy food, or you have dietary restrictions, that planning becomes even more important.  So yes, meal planning is about food. But it's about more than that.  I figure out what we can make, and I figure out how we can gather together.
Whether you're a long-time meal planner or brand new, you may be interested in the Ultimate Healthy Meal Planning Bundle, available through the end of today, September 25, only!
Inside you'll find recipes fitting pretty much every dietary type you can imagine:
Gluten free
Paleo
Keto
Vegan
Instant Pot and Slow Cooker
Freezer Cooking
Cooking on a Budget
and more!
You can choose just one mini bundle, or get them all for less than the cost of 2 of them.
You'll also end up with over 100 weeks' worth of menu plans from all of the resources in the bundle, so if you're the type who likes having the work done for you, you're set for a long time!
And as a special bonus for my readers, I'm offering a personalized email meal planning session.
Here's how that works:
Grab your bundle here, and forward a copy of your receipt to katy@findinghomeblog.com
I'll send you an email with a few questions getting to know how your family deals with food (how you currently plan, dietary restrictions, and so on)
After I hear back from you, I'll give you a few personalized meal planning ideas, as well as suggestions for things you may want to check out from the bundle first.
Meal planning is one of those things that is totally worth the effort.  It takes away the frustration of having to decide what's for dinner, so you can spend more time with your family, gathered around the table.
Disclosure: Some of the links in this post are affiliate links. If you make a purchase through these links, I receive a bit of a commission at no additional charge to you.