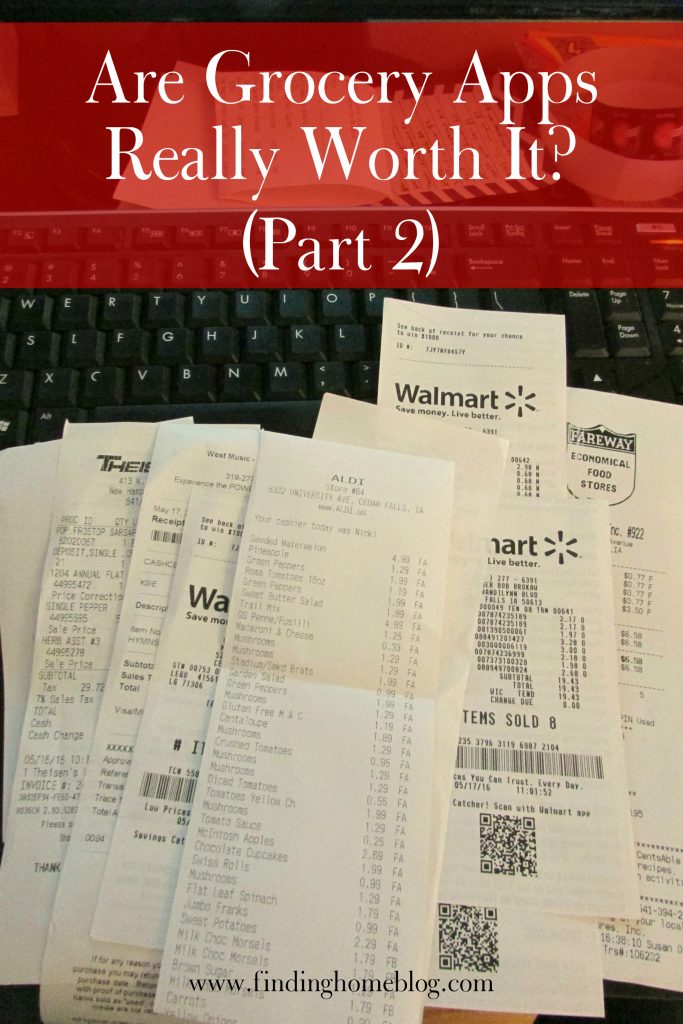 Last week, I introduced you to some of my favorite money earning apps. We also went grocery shopping last week, so here's how I put those apps to work.
Because our Aldi and Walmart are 45 minutes away, we leave right after breakfast and are gone until lunchtime (and it's later than normal). We get home, Jesse unloads groceries while I get lunch ready, and then I put away the perishables while the kids eat. Jesse and I eat, the kids go upstairs for resting time, and I sit down to do my receipts.
I also use this time to enter my grocery purchases into my Excel spreadsheet, where I track prices and attempt to keep us on budget. If we keep going over, I can use this spreadsheet to figure out where we might want to cut back, or what ingredients are consistently cheaper that I should be using more often.
All of this takes me 20-30 minutes, depending on how many rebates there are and how many times I have to get up to go find a bar code to scan. Is that worth my time?
So now the big question:
How much money have I earned? I've cashed out $237.18 and earned an additional $35.89 toward my next payouts, most of that in the past year and a half. Here's the breakdown per app, and the date I joined (if I could find it).
That's $273.07 just for buying groceries I was going to buy anyways. Does it take time? Yes. Is that time worth it to me? Absolutely. It may not be worth it for you. Maybe your time is crunched already, and you don't have time for one more thing. But if you have a spare couple of minutes to use even one of these apps, I'd encourage you to re-read last week's post and pick just one to add a little bit extra to your grocery budget. Those little bits add up over time!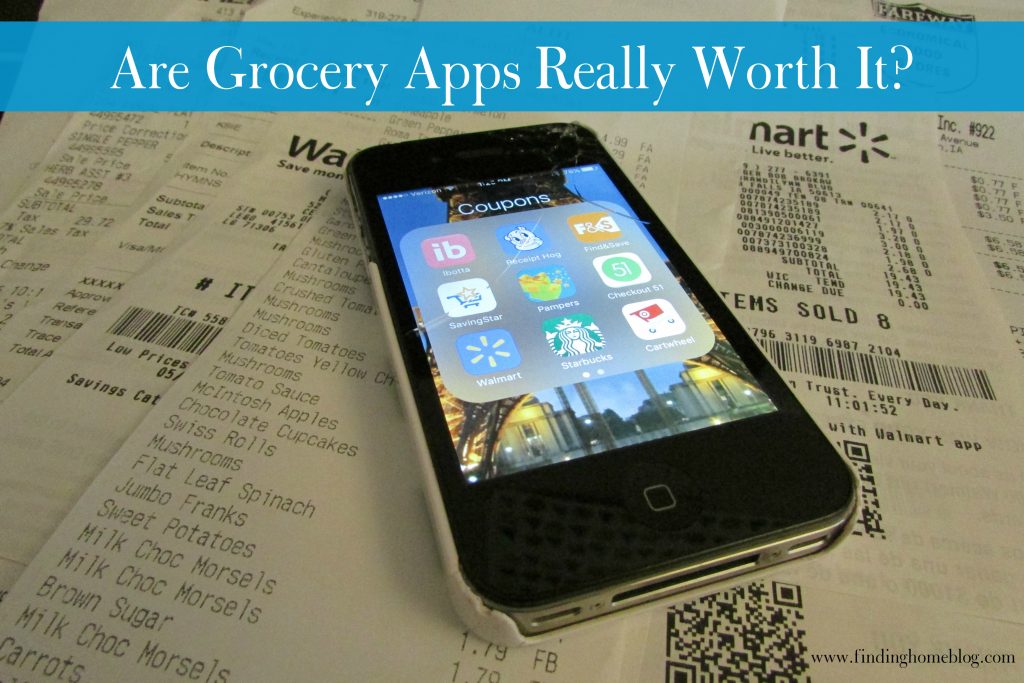 Disclosure: Some of the links in this post are referral links. If you join through these links, I may get a credit to my account. Thank you for your support!