Did you know it's planner season? Yes, that's a real thing.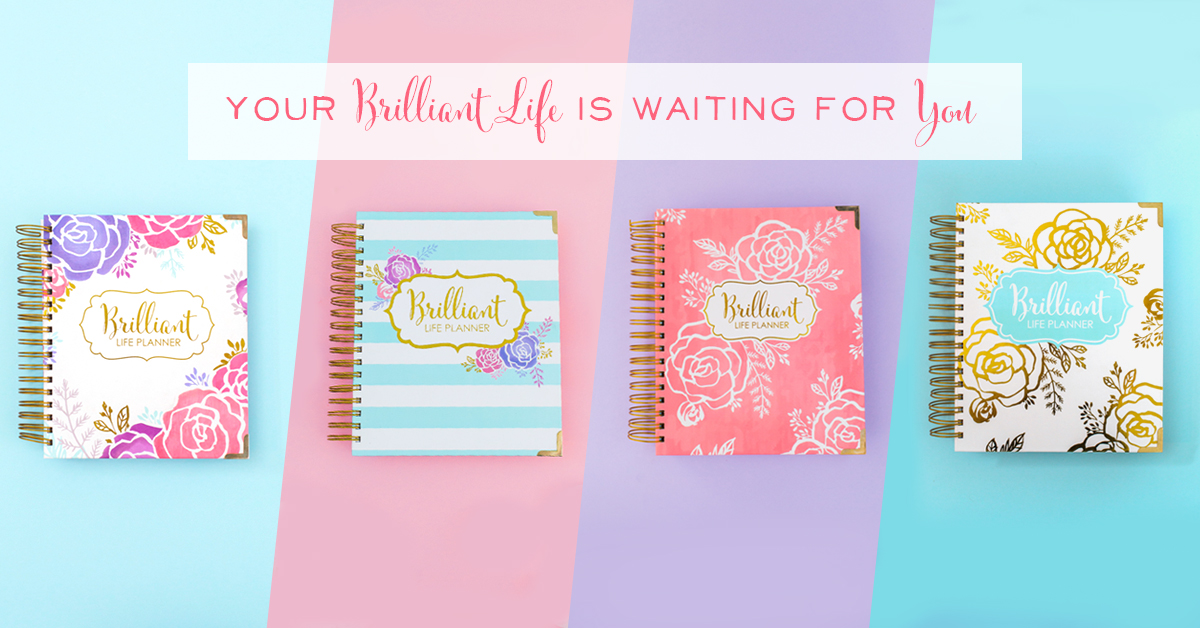 I joined the launch team for these Brilliant Life Planners because A) I love what Beth Anne does on her site Brilliant Business Moms.  Not only are the stories of successful mompreneurs inspiring, but they're also full of really helpful business tips!  and B) they're super girly and pretty.
And then I ended up deciding not to purchase one of the planners because they have TOO MUCH stuff in them.
I use my planners for daily to do lists, calendar events, and specific notes.  That's it.  I love pretty things, but I also value high functionality.  I love crossing things off of lists, but I also don't want to keep a book full of lists with things crossed off.  I don't consider a planner a keepsake.  This year I've been using a simple pink planner from Target that has the typical month-at-a-glance calendar and the weekly 2-page layout for your lists and appointments.  (See more about that here). 
Lately I've also been doing bullet journal type collections in the back on the notes pages, which I'm loving.  I still don't want to commit to a bullet journal because I'm such a perfectionist that I'm paralyzed by the fear of messing up my first attempt at a decorative doodle.  But I think they're so amazing and I love checking the hashtag #bulletjournal on Instagram for inspiration!
I know myself.  And I'm learning what works best for me.  For now, that's a simple product.  I'd hate to spend money on something and then not use it.  But I'm open to investing in a product that checks off all of the things I want it to accomplish.
If you're looking for more than just a space to record your daily to do list, or you happen to do several of the things in the list below in different places, this might be the perfect planner for you.
Here's what the Brilliant Life Planner offers inside: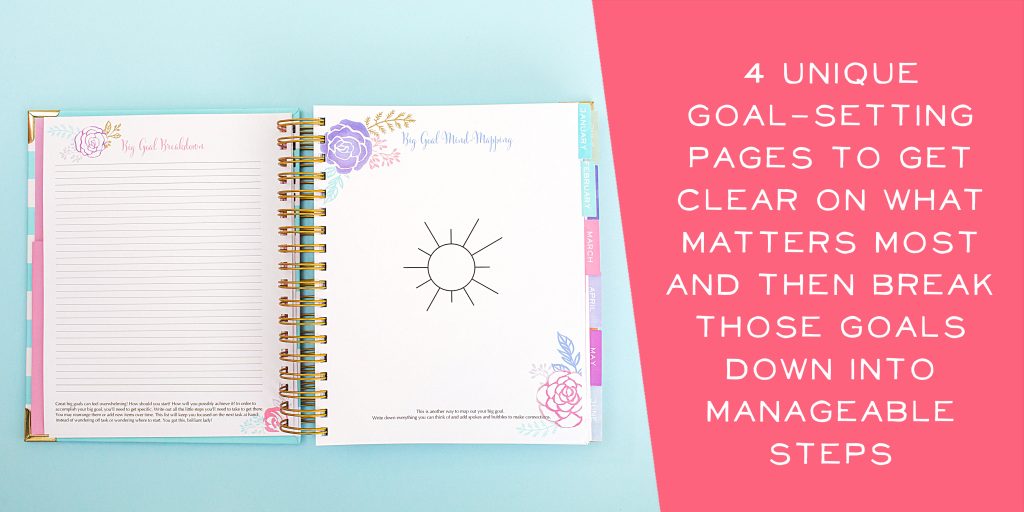 An entire goal setting section to help you narrow down your goals
Project planning pages
Weekly planning pages, including time blocking (6am-9pm) for all 7 days on a 2-page spread per week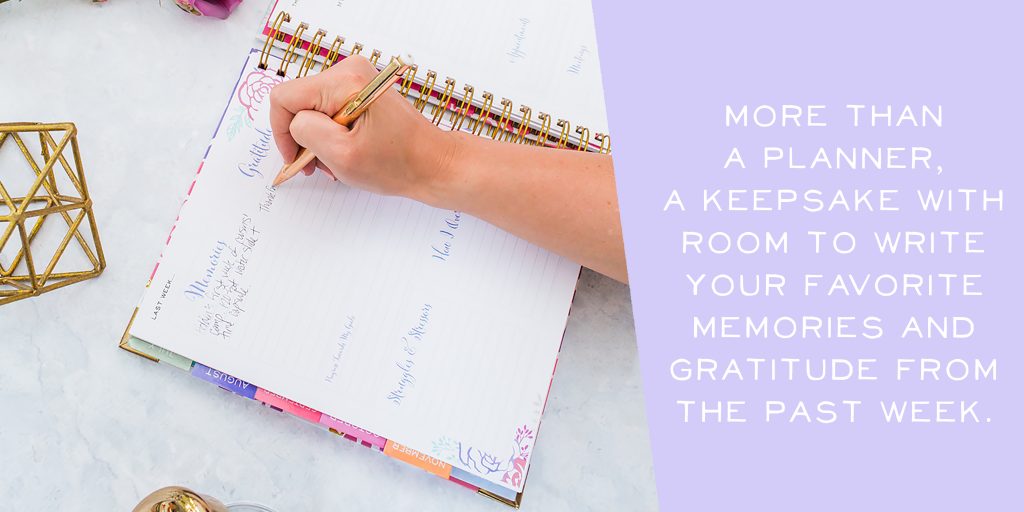 Weekly reflection pages (looking back at last week), where you can track memories, gratitude, progress towards goals, struggles and stresses, and how you overcame those struggles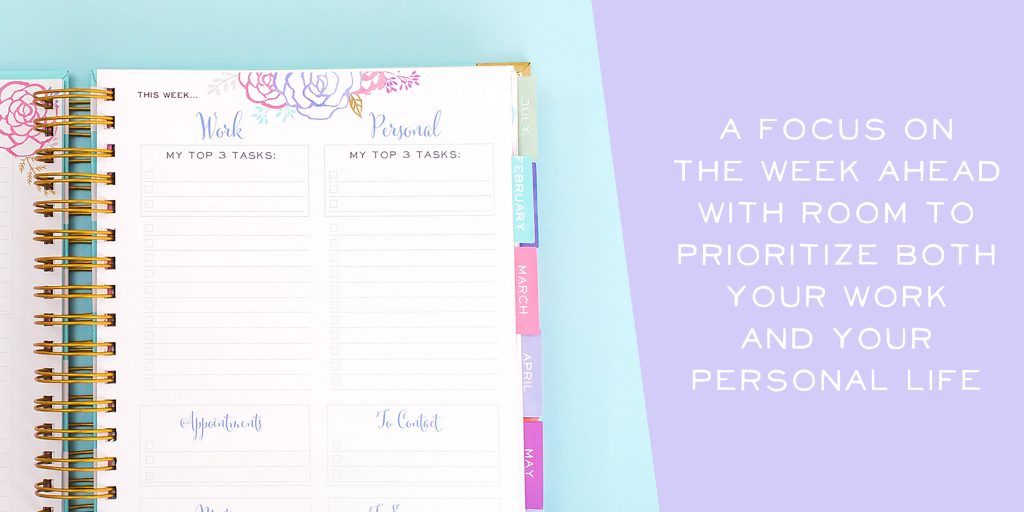 Weekly reflection pages (looking forward to this week), where you can write your top 3 tasks for work and personal life, appointments, meetings, people to contact, and who to encourage this week
Habit trackers
Notes pages both within each month and also at the end
Add that to the 4 pretty cover options (all of which come with POCKETS on the inside of both front and back covers), reinforced edges on the corners, cardstock tab pages with inspirational quotes for each month, and you've got a really well thought out product.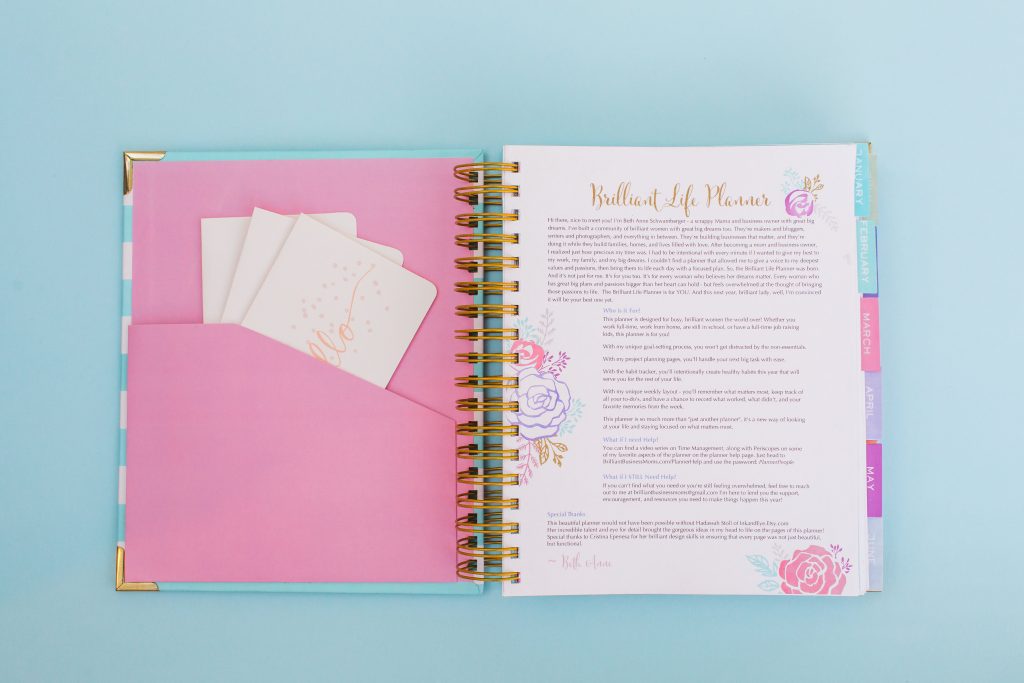 But it's not for me.  I know myself, and while all of these features sound great, and I seriously love the pink floral cover, I wouldn't use most of these extras, and I can't justify paying for that much that I won't use.
If that sounds like something you DO want to use, head here to learn more and preorder one. http://bit.ly/brilliantlifeplanner
Or if you're on the fence, you can download some sneak peek pages here.
All photos are from the Brilliant Life Planner, used with permission.
I'm not an affiliate for this product, but I love planners, and I like sharing products that might be helpful for you.  If you're a planner fan, let me know your favorite one in the comments!