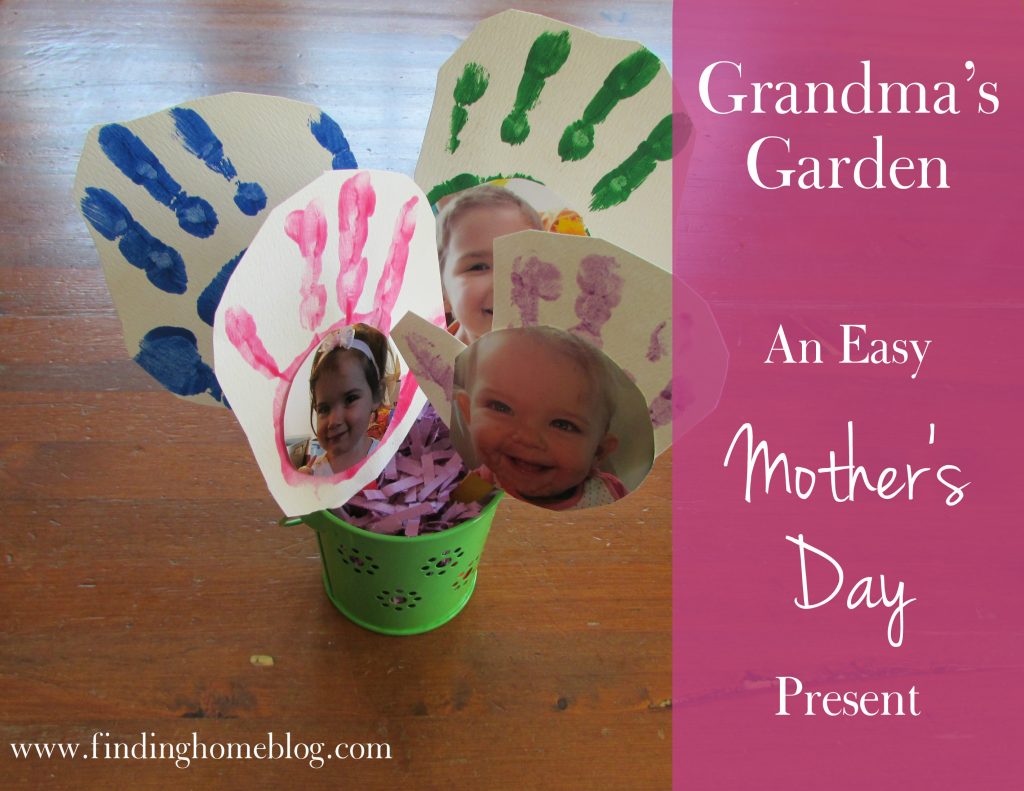 I love having the kids help make something for their Grandmas for Mother's Day.  They love that it usually involves paint.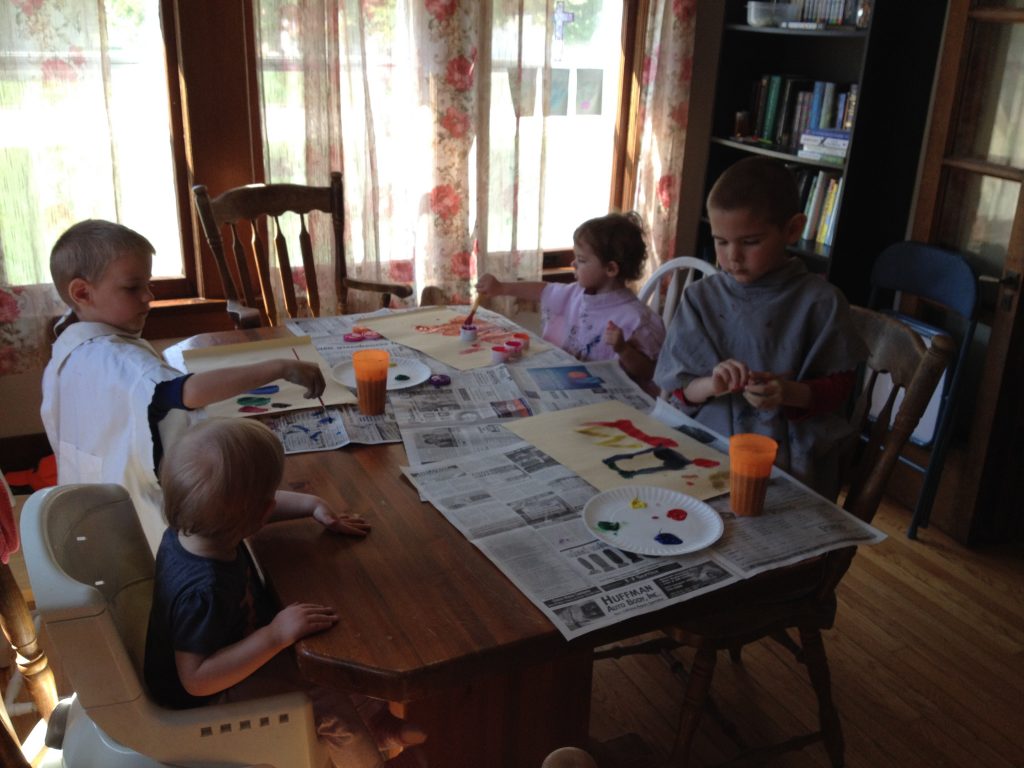 This project was kind of a combination of a few projects I saw popping up on Pinterest.  And if you're still looking for a gift for the Grandmas in your life, you can pull this off by Sunday!
Gather your materials. You'll need:
cardstock
paint and a brush
popsicle stick(s)
glue
photos of your kid(s)
circle punch (optional, but helpful, if you have one big enough)
a small pot or container
a piece of foam, a bit of play doh – something to stick the popsicle sticks in
shredded tissue paper or construction paper
ribbon
First, brush paint your child's hand and press it firmly on the cardstock.  We did this twice per kid, since we were making one for each Grandma.  (Pretend to be surprised, Grandmas).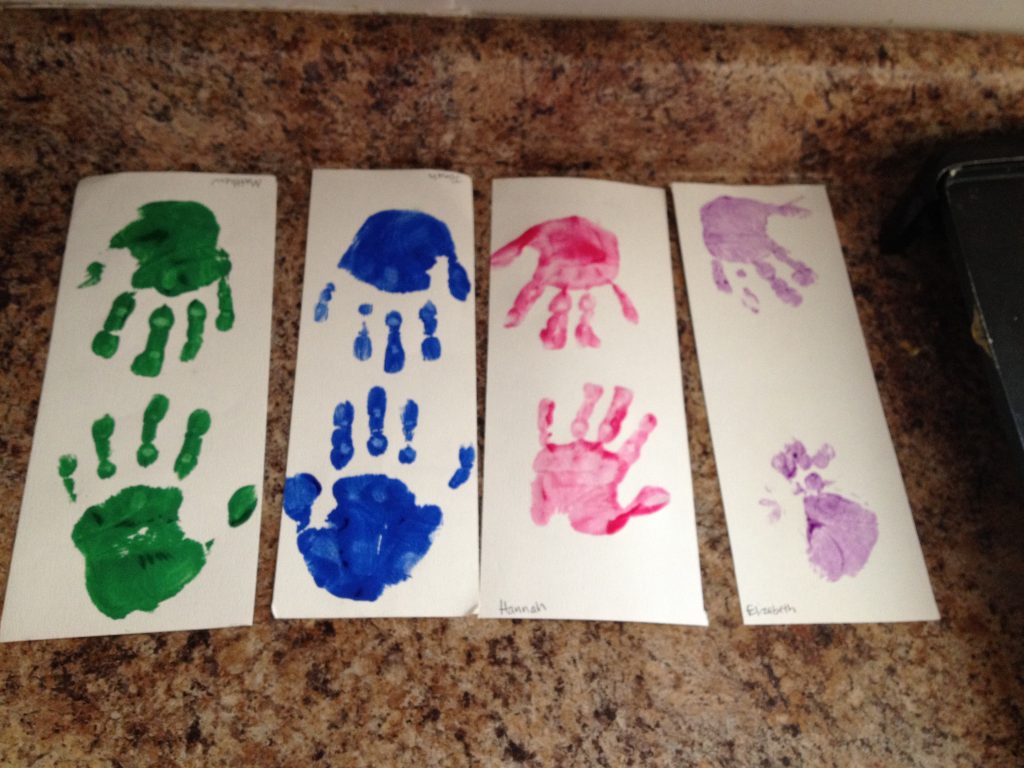 Punch or cut out your child's face from the photos.  A large circle punch is perfect for this, but if you don't have one, simply trace the lid of a milk carton or baby food jar on the back of the picture and cut it out.  I used the lid of a mason jar, since my circle punch ended up being too small.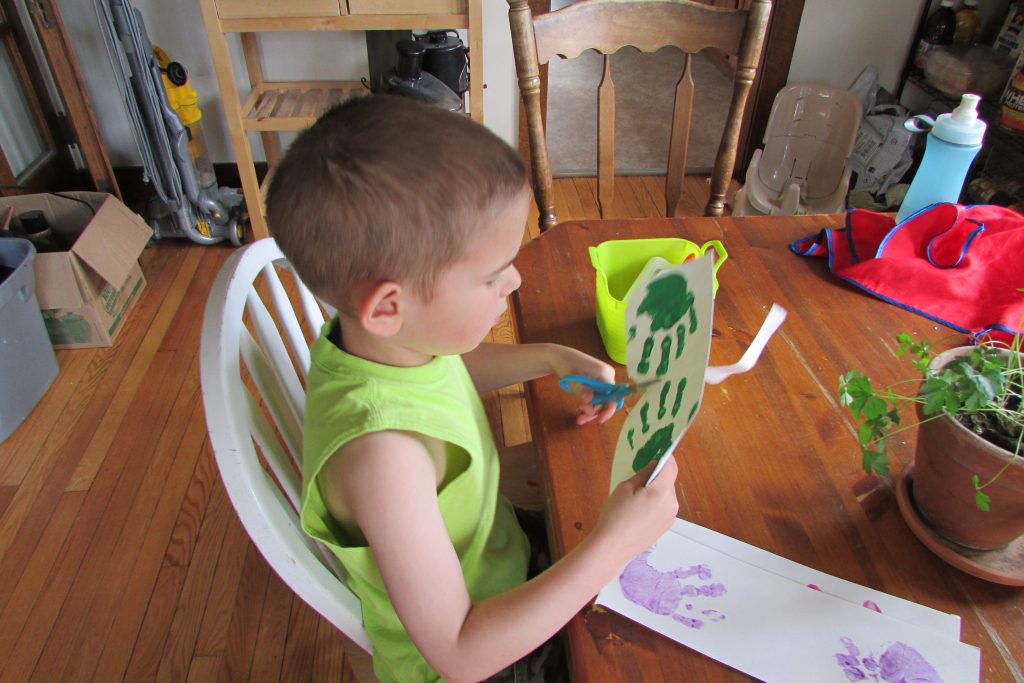 Also cut around the handprint once it is dry.  I had Jonah and Matthew do theirs, and I did the girls'.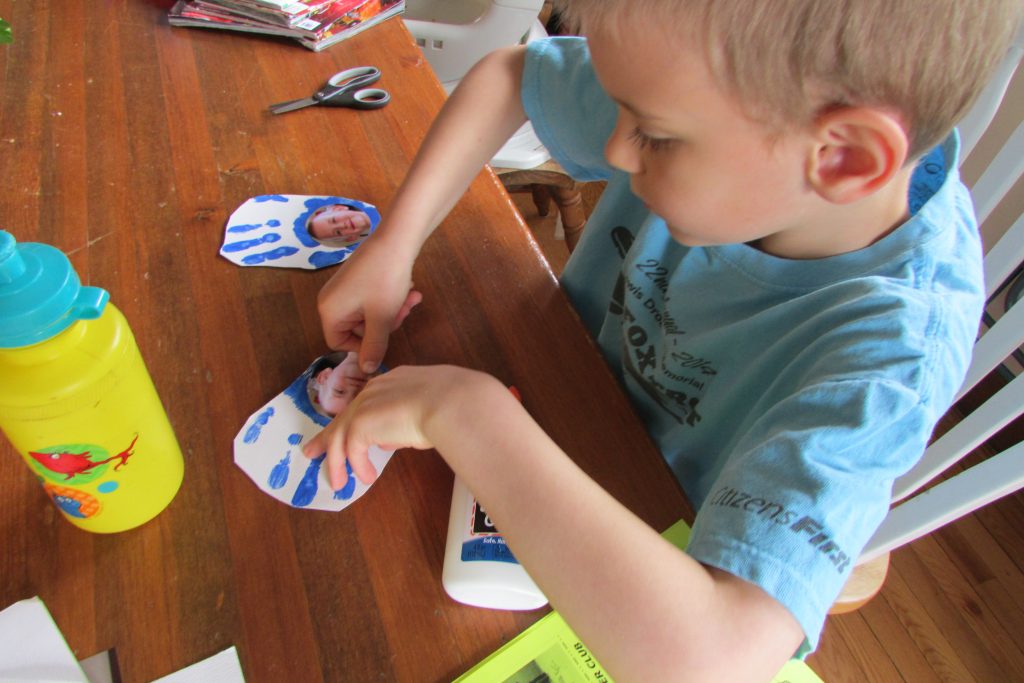 Assembly time!  Glue the photo onto the handprint, and glue the whole thing onto the popsicle stick.  Once you have all of your "flowers" ready to go, stick them in the foam/play doh/holding structure.  Fill in the remaining space with shredded paper.  Add a ribbon to decorate, and a sign that says "Grandma's Garden" if you want.  You're done!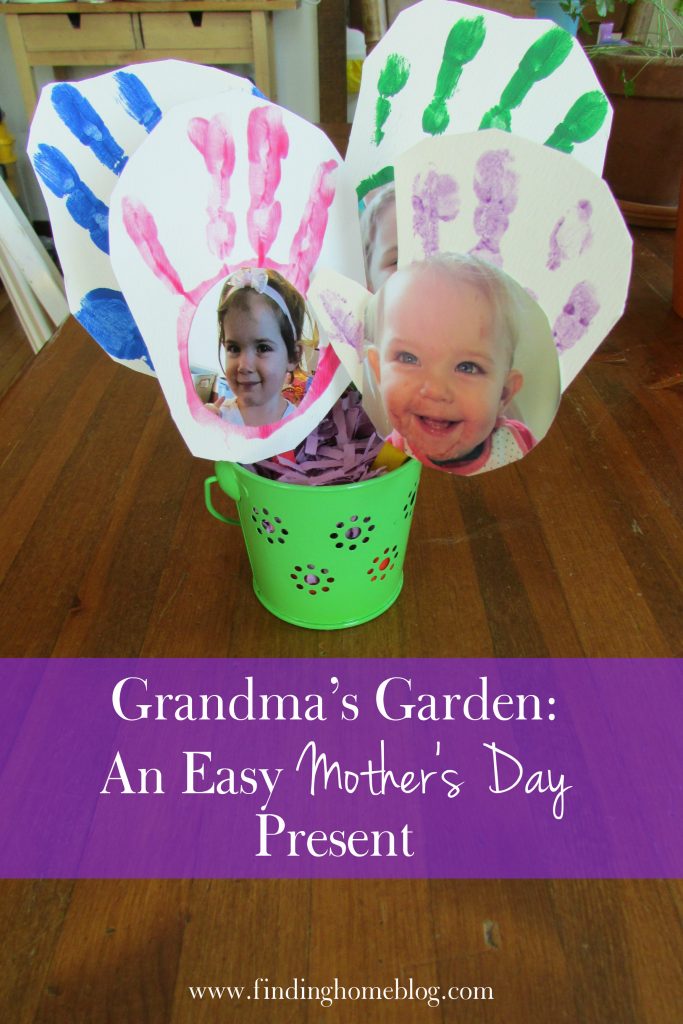 How do you celebrate the special ladies in your life on Mother's Day?