Disclosure: Some of the links in this post are affiliate links. If you make a purchase through these links, I receive a bit of a commission at no additional charge to you.
It's been a little while since we talked about this, so this week we're going to take it all the way back to the beginning.
You just found out you need to cut gluten out of your diet.
Now what?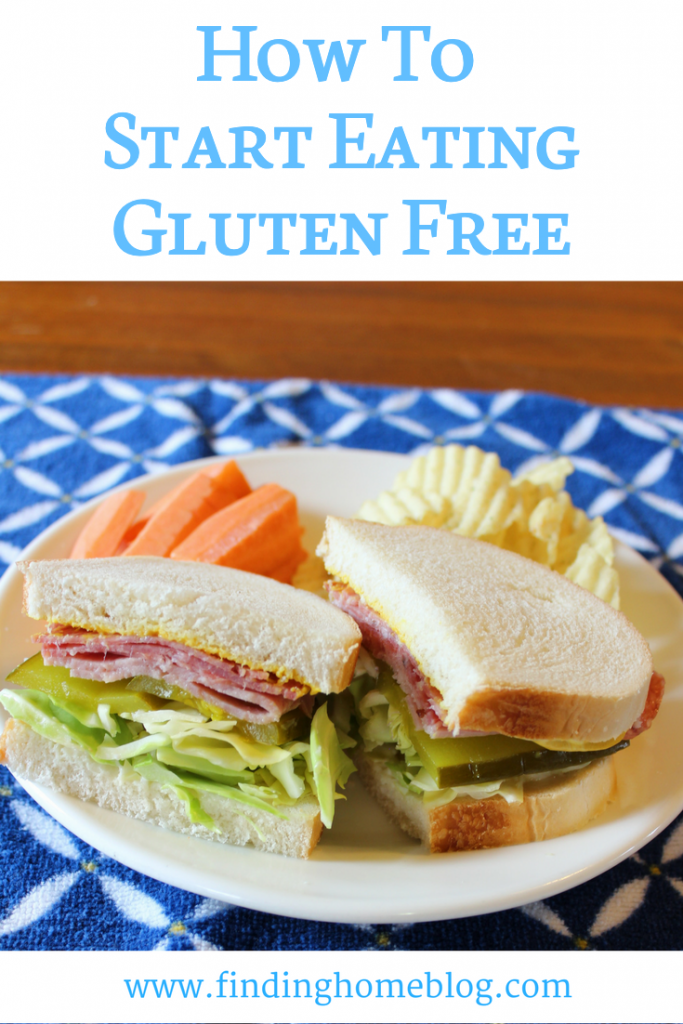 That first moment when you have to figure out a new way to feed yourself can be really intimidating and overwhelming. Not only do you have to learn something completely new, but you have to do it like, RIGHT NOW.
I've been there.
So this first step is the biggest and most important.
Make a list of things you CAN eat.
Before you try to figure out how to bake a loaf of gluten free bread or remake your entire list of favorite pasta dishes, take a step back and figure out some simple things you can feed yourself while you're in the learning phase.
For example:
Chicken
Beef
Carrots
Zucchini noodles (they even sell them pre-spiralized now so they can be easy too)
Corn tortillas
Corn
Tomatoes
Apples
Peanut butter
Ham
Potatoes
Rice
Oats
That's just off the top of my head in about 2 minutes. You'll soon discover that if it's a meat, fruit, or vegetable, you can probably eat it.
That might seem like a list of ingredients rather than actual eat-this-right-now food, so your next step is to find SIMPLE gluten free recipes.
A lot of bloggers (ahem, self included) have already figured these things out. If you go to the top of this page, in my food menu there's a gluten free tab, and those recipes are all made with simple ingredients like the ones on the list you just made.
Another option is to search for Paleo or Whole 30 recipes (I have a tab with those too!). Those are not only gluten free, they're completely grain free, so you know you'll be good there, although not everyone makes things simple, so that can be hit or miss when you're just starting out.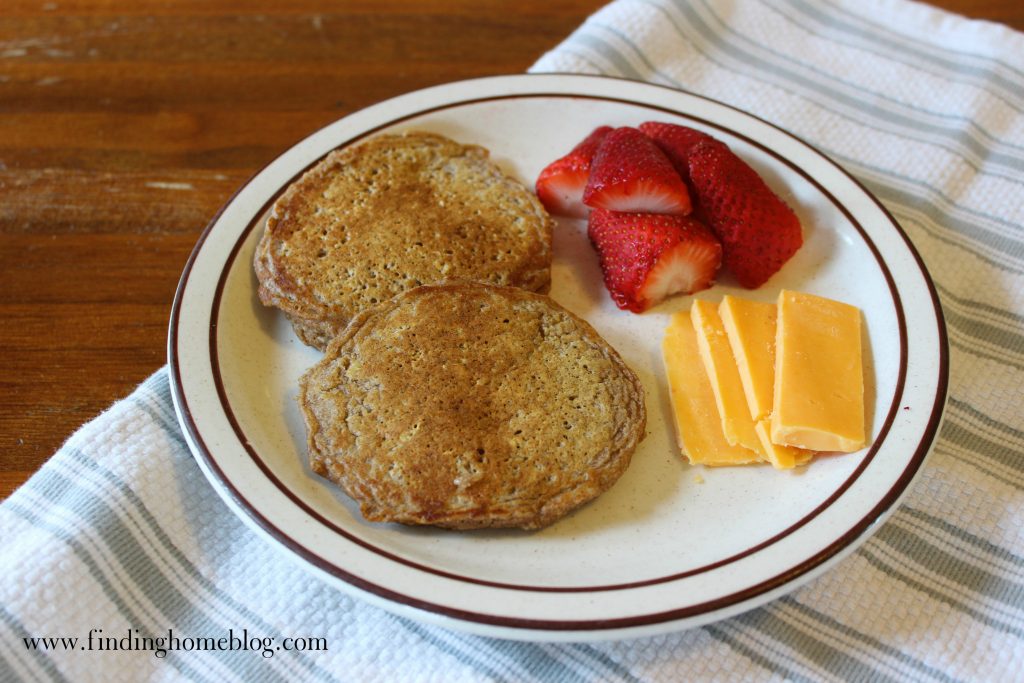 This next step is important, so don't skip it.
Make a meal plan with the specific gluten free meals you're going to make.
How long of a meal plan you make is up to you. About a week is a pretty good length of time – it gives you enough meals to be able to dive into research or at least figure out what thing you want to focus on next. But if you even plan the next day or two, you know you won't starve.
Finally, pick one thing to focus on learning next.
If your favorite meal is a big bowl of spaghetti and meatballs, you might want to start by trying different gluten free pastas or spiralized veggies. You'll need to make sure your meatball recipe doesn't include bread crumbs (or buy the gluten free version).
If you really love pancakes, search for pancake recipes or mixes. I happen to think these oat flour pancakes are amazing, but if that's not your thing, Pamela's mix is a great alternative that's a little bit lighter and fluffier (see my list of my gluten free favorites at the end of this post).
The point is, don't try to replicate and replace everything all at once. You'll get overwhelmed, and if you buy a bunch of things to try and they're all awful, you'll be really disappointed.
Work on making one thing really well, and then move on to something else.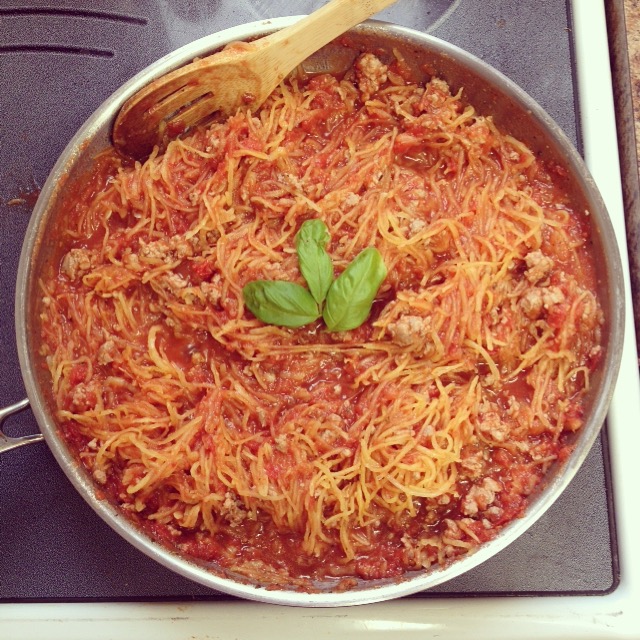 And remember: you are not alone in this. There are so many gluten free resources available for you, and many people who have gone through the same thing who would be happy to answer any questions or recommend some of their favorites. I'm raising my hand over here.
I've been doing some form of gluten free or gluten lite for over 6 years now, but I remember how hard it was when I first started. By focusing on what you CAN eat and taking it one step at a time, you'll be a pro in no time.
Below I've listed some of my gluten free favorites (when you're ready to experiment with baking and substitutes, or you just need a snack). These are all SIMPLE, uncomplicated, and delicious.