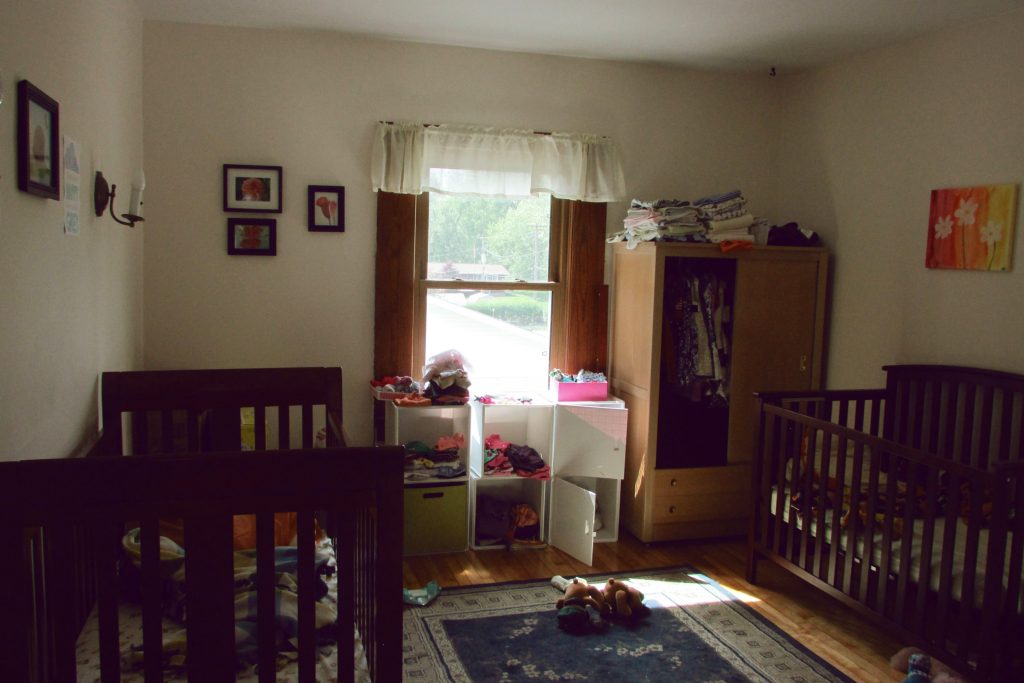 I don't know about you, but home decor intimidates me.  Sure, I love HGTV shows, and looking through home magazines, but actually implementing the ideas into my home is another story.  So my home decor has mostly been hanging photographs on the walls.
Even hanging those is something I put off for quite awhile.  But especially this year, my Iron Craft projects have ended up being things I've been meaning to do but haven't.  And I'm loving that about these challenges!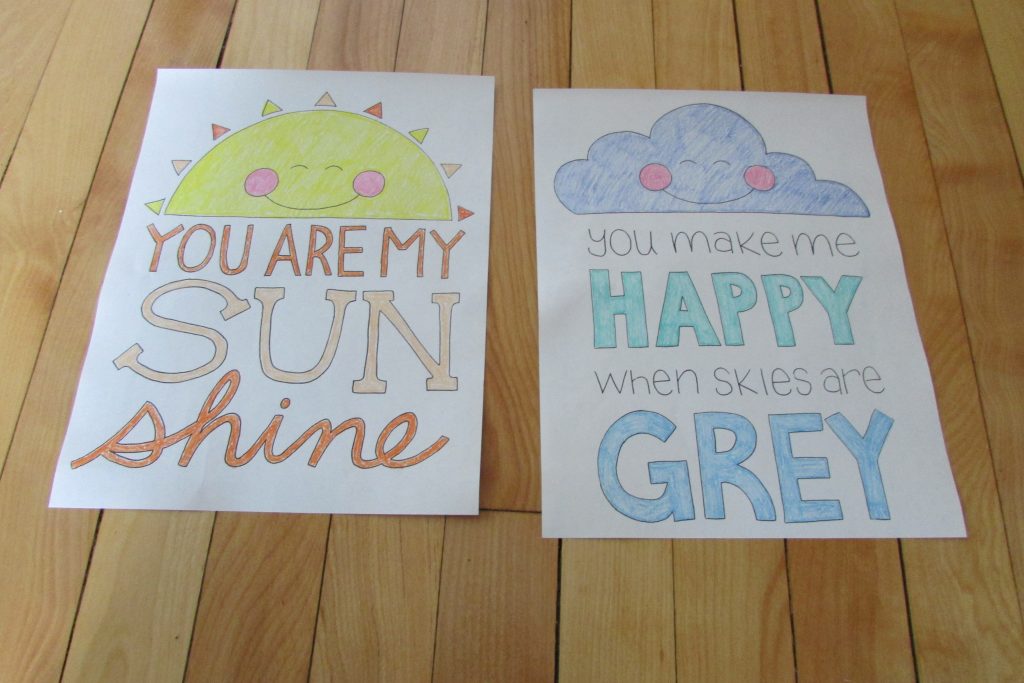 One thing that always sticks in my mind is the song "You Are My Sunshine". I've sung this to all of my kids as babies, and I'd love to include it in the decor in some way. So when I found these free printable coloring pages, I knew that was a good place to start.  And what better for the "summer time" theme than sunshine?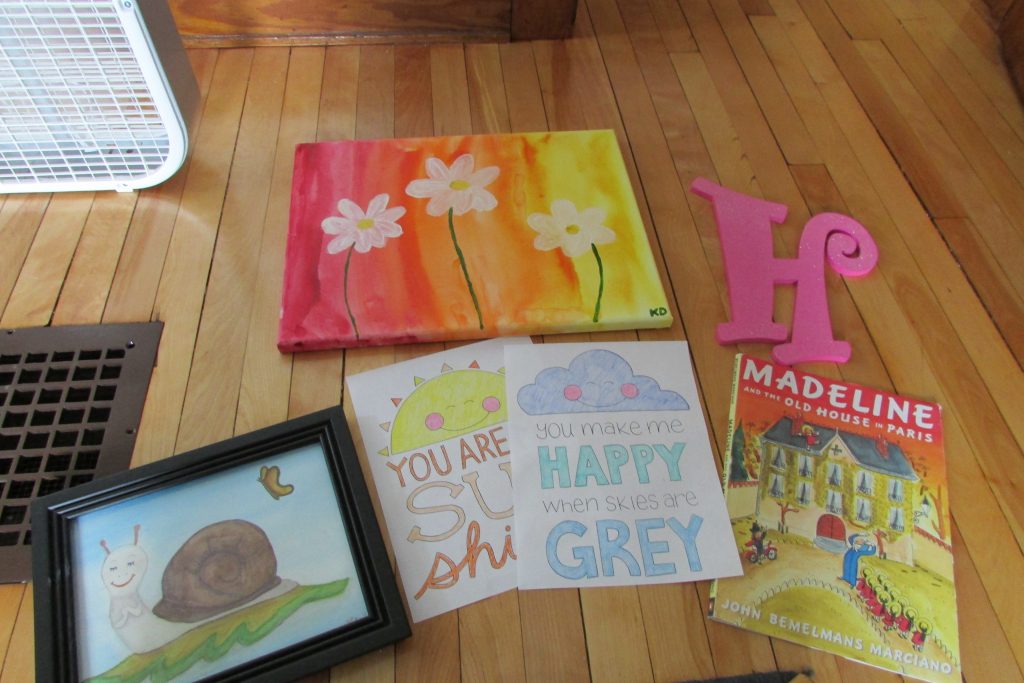 I also gathered some things that were already hanging in the girls' room – my painting from Challenge #1 this year and my happy snail picture I painted in high school.  And I grabbed a few that I hadn't hung yet – a sparkly pink H and the book cover from Madeleine and the Old House in Paris, which Jesse and I bought for Hannah while we were in Paris.  All of these things together make for two pretty mini gallery walls.  Hopefully the girls enjoy them!
I think one of the reasons I put off hanging things is because I didn't have frames and I got this perfection complex in my head that I couldn't do this until I had everything just right.  But that's silly.  For now, a few things are hung with painters' tape.
Here's Elizabeth's wall: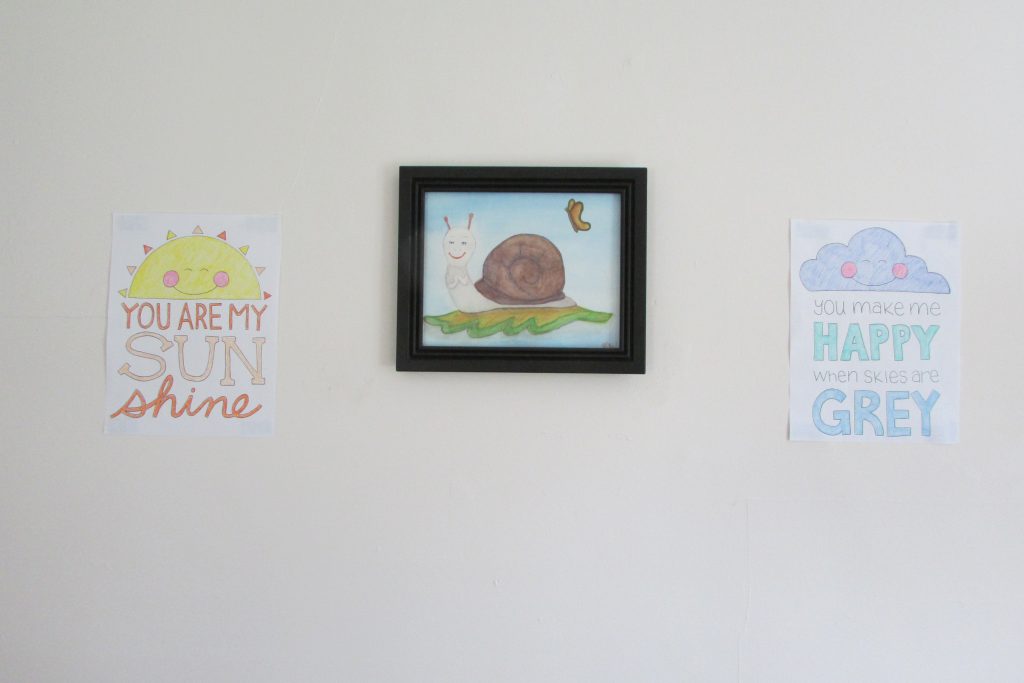 And here's Hannah's wall:
And you know what?  I'm glad the pictures are up there, even if it's not perfect.
Disclosure: Some of the links in this post are affiliate links.  If you click through these links and make a purchase, I receive a bit of a commission at no additional charge to you. Thanks for your support!