Every year, I make my own birthday cake.  I could have one of my family members make one for me.  I could even buy one from the store.  But I enjoy picking a fancy cake, a new recipe, a new technique – something special – and spending a few hours baking and assembling my own cake.
Where normally I stick to really easy, quick, budget friendly recipes, my birthday cake is different.  It's something frivolous.  Something that uses far too much butter and sugar.  Something that my children obsess about all day until they finally get to try it.  Something that hopefully looks pretty, and definitely tastes good.
One year I made my own fondant.  One year I attempted piping frosting for the first time.  I've tried several cake flavors, although I usually come back to chocolate.  I've tried several types of frosting – various flavors, colors, store-bought, homemade.  I've baked cakes in different sizes and shapes.  This year I baked three layers and cut them in half to make six layers, a technique that I've never tried before. (Spoiler: layers 2, 4, and 5 fell apart, but frosting covers a multitude of mistakes.)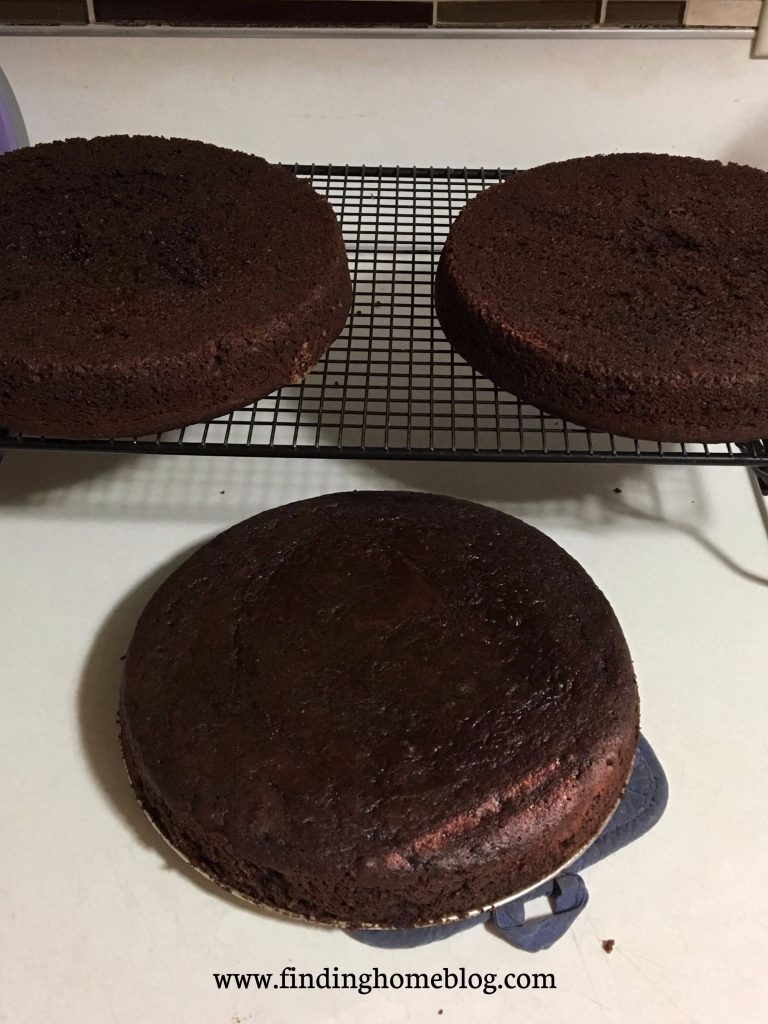 This year's cake was this 3 Layer Gluten Free Chocolate Cake with Peanut Butter Buttercream Frosting (recipe below), and topped with some chopped Reese's Peanut Butter Cups.  It's super rich and super delicious.
Peanut Butter Buttercream Frosting

Ingredients:
1 cup butter, softened
1 cup peanut butter
2 cups powdered sugar
2 Tbsp. milk
Directions:
Mix all ingredients together.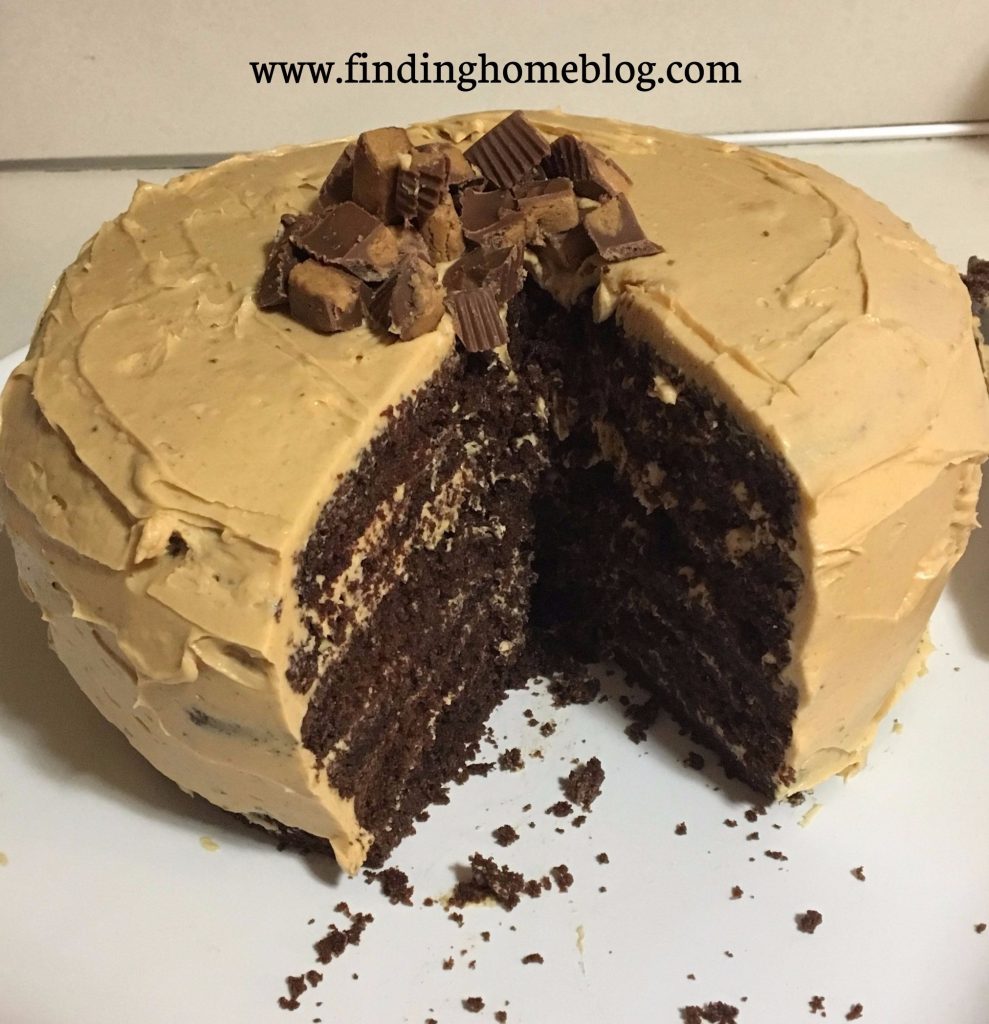 Making my birthday cake is something I do for me.  It's a chance to take a break from counting the pennies in the grocery budget.  It's a chance to not worry about sugar, or calories, or health factors of any sort.  It's a break, and it's fun.
Do you do something for yourself on your birthday?  Maybe making a big fancy cake doesn't sound like fun to you.  Maybe instead you'd rather get a manicure.  Or a massage.  Or browse a bookstore.  Or take a long walk by yourself.  Or throw yourself a party.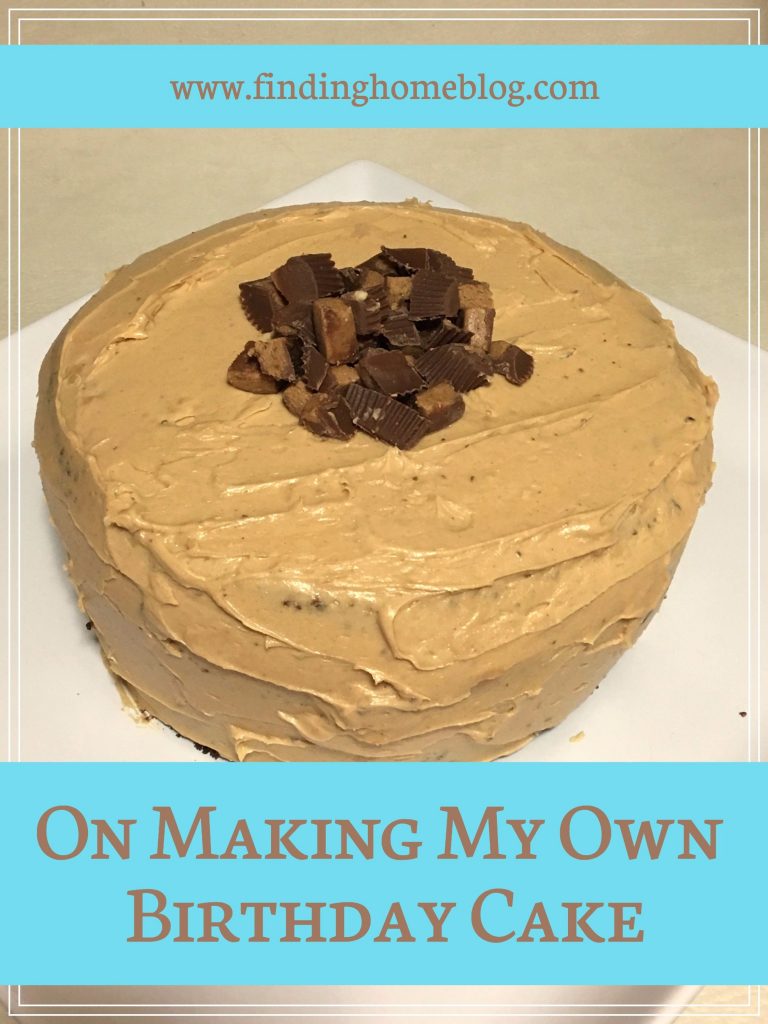 Whatever would make you happy on your birthday, do that.  As for me, I'll be eating cake for the next week or so…