Every Saturday morning, we have oatmeal for breakfast.  I tried making oatmeal on the stovetop once but half of it burned to the bottom of the pan.  For a long time I would buy the individual packets and follow the directions to make them in the microwave.  But then I discovered how easy it is to make your own bowl of oatmeal.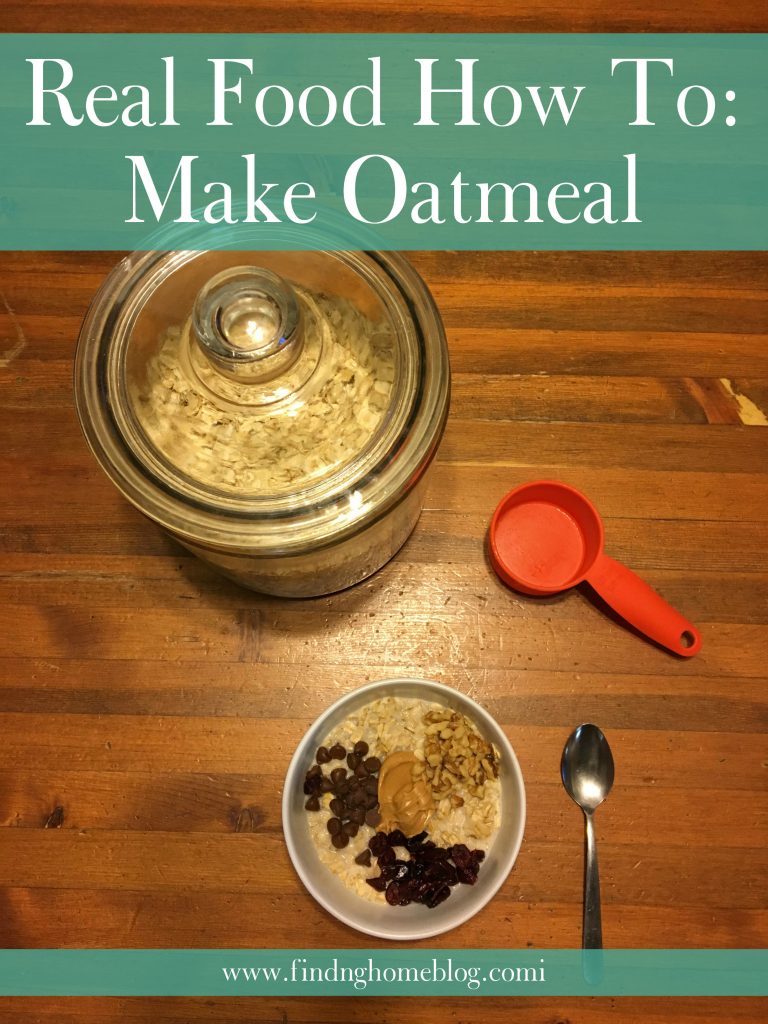 Making oatmeal is so easy, it doesn't even need a recipe.  All you need is a half cup measuring cup.  Then follow this formula:
1/2 cup old-fashioned oats + 1/2 cup water microwaved for 60 seconds.
That's it.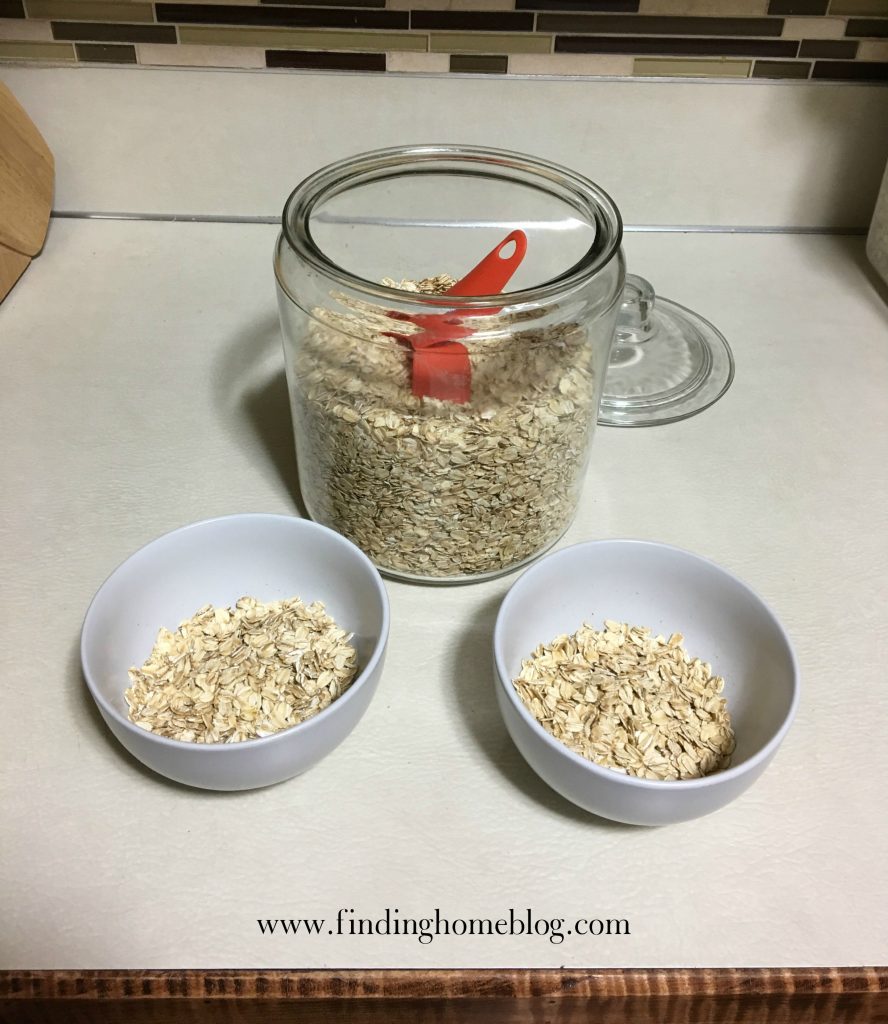 Then the real fun begins – you get to choose your toppings.
We always add a splash of milk and stir right after it comes out of the microwave.  This makes the oatmeal a little bit creamier, and also helps it cool down faster for hungry kids.
Some of our favorite toppings include:
peanut butter
chocolate chips
raisins
craisins
nutella
peanuts
walnuts
brown sugar
blueberries
pears
peaches
apples
cinnamon
We'll usually pick a few of those and scoop them on top.  This is where you can get adventurous too!  We usually stick with sweet toppings, but you can also do a savory oatmeal bowl like one of these:
Truth: I have never tried a savory oatmeal bowl, but I am intrigued…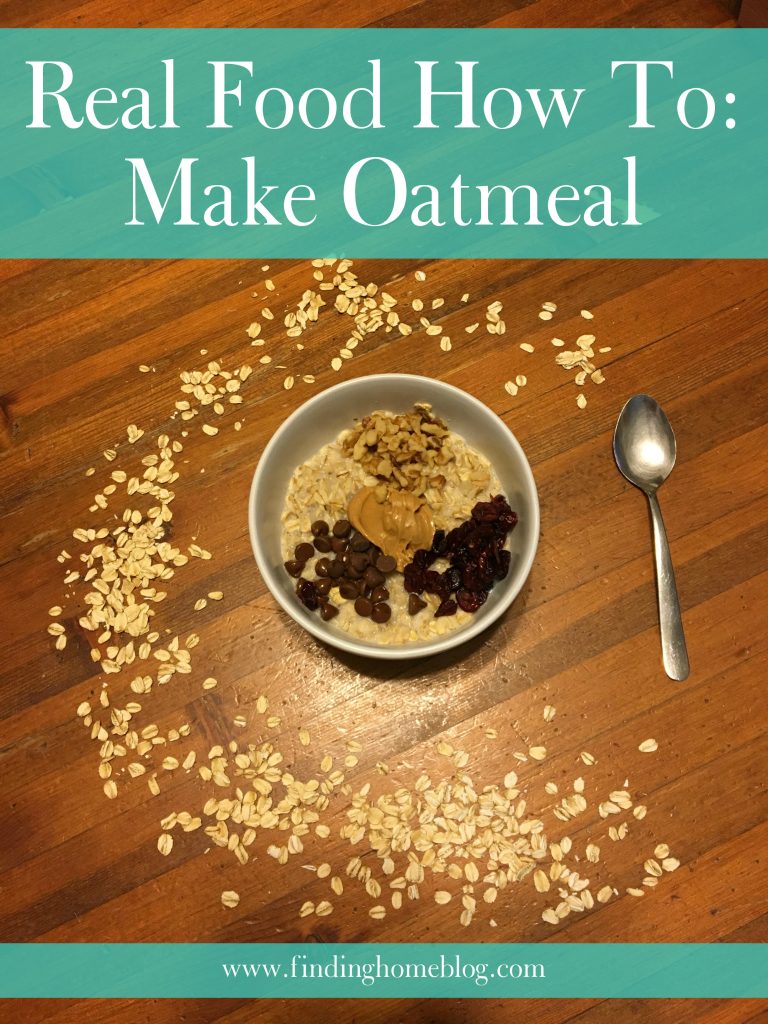 So tell me: what are you going to put on your oatmeal first?