For a long time, I avoided anything with cabbage in it.  My mom used to make Polish Sausage Stew, and I would eat a peanut butter sandwich instead.  I wouldn't touch coleslaw.  And I certainly wouldn't even attempt to eat a stuffed cabbage roll.
But somewhere along the line, I decided to give cabbage another try.  And I'm glad I did!  Because not only does it taste good, it holds up well in the fridge and it's a very frugal produce choice.
Another reason I like cabbage?  The Cubano sandwich.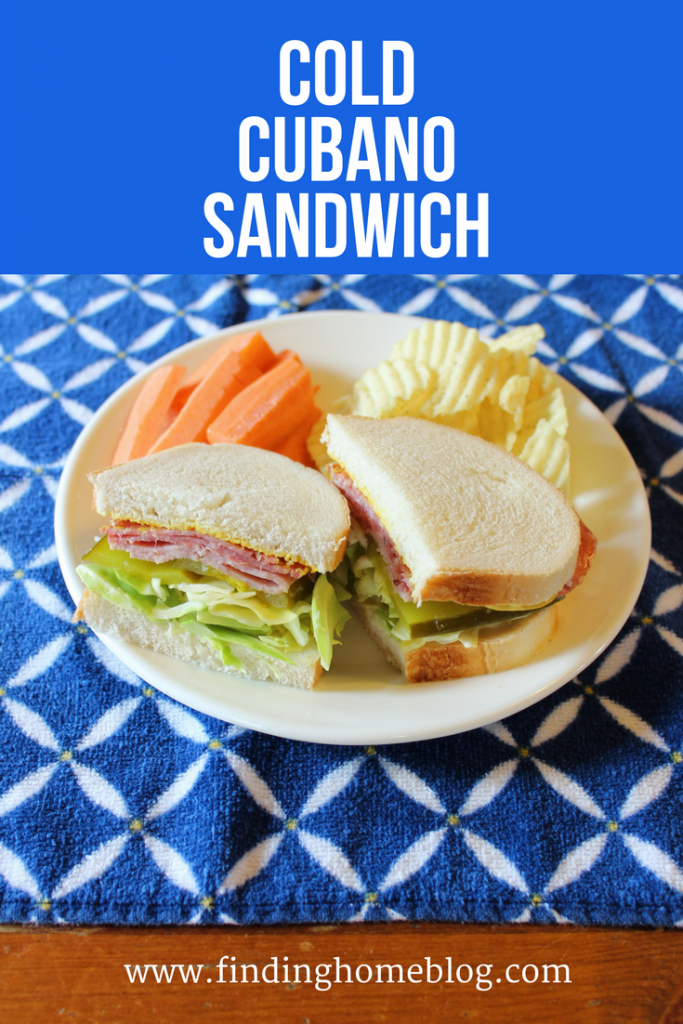 You see, there's a bakery just down the street from one of the churches my husband serves.  And they make the most delicious sandwiches (and cookies too, obviously).  Both he and I agree that their Cubano sandwich is the best on the menu.
So for our frugal Valentine's Day this year, I called the bakery and asked what was on the Cubano sandwich so I could recreate it at home. After getting past the "that sandwich isn't on the menu today" confusion, they told me this:
ham
salami
cabbage
pickles
mustard
house sauce
Most of that was pretty straightforward stuff, and I guessed that the house sauce was just some dressed up mayonnaise.  I made the sandwiches for all of us for dinner, and they were a hit! (Except with the girls, who are very anti-pickle at the moment.)
Since then, we've enjoyed these sandwiches at least once a week.  The boys even request them. "Can we have those sandwiches again? The ones with the cabbage?"
Have you ever heard of kids requesting cabbage as part of their meal?  Me neither.  But they totally do for this one.
A hot Cubano sandwich includes pulled pork instead of the ham.  I imagine that would be pretty tasty too, but sliced deli meat is a lot easier on the preparation side of things, and it still tastes amazing!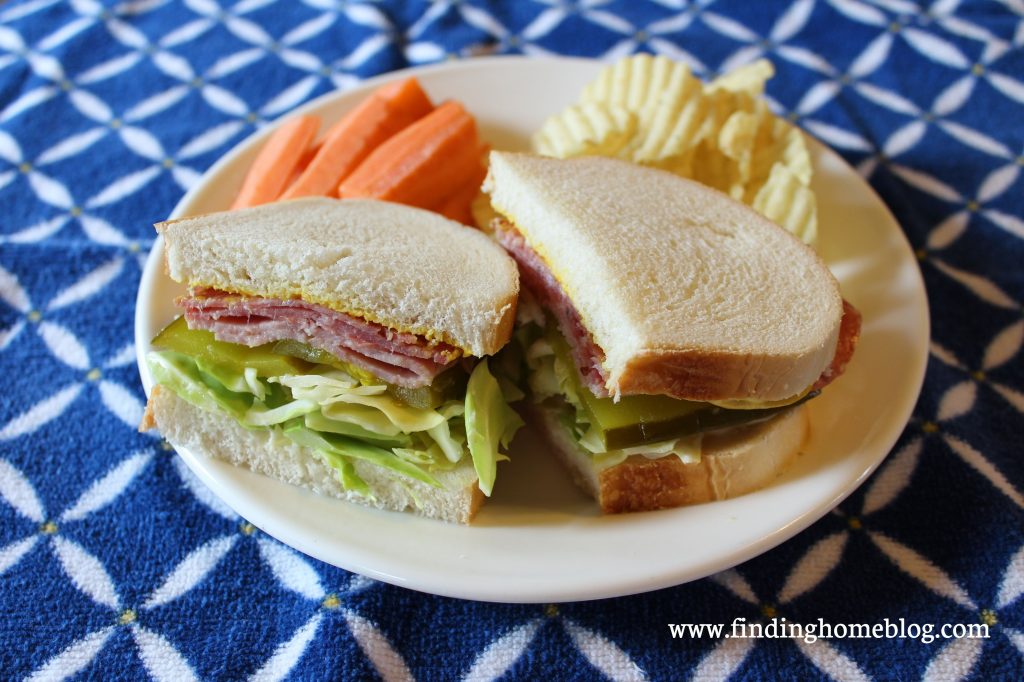 Cold Cubano Sandwiches
Makes one sandwich – feel free to double, triple, quadruple, whatever
Ingredients:
2 slices Italian bread
1 oz. sliced deli ham
4-6 slices salami (depending on how big your circles are – you're going for one layer on top of the ham)
2 pickle slices (like these, made for sandwiches)
mustard
mayonnaise
about 1 cup chopped cabbage
Directions:
Spread mustard on one slice of bread and mayonnaise on the other.  Top the mustard with ham, then salami, then pickle slices.  Top the mayonnaise with cabbage.  Carefully combine the two by flipping the mustard/meat side onto the cabbage and press down to help the ingredients stay in.  Slice in half and enjoy!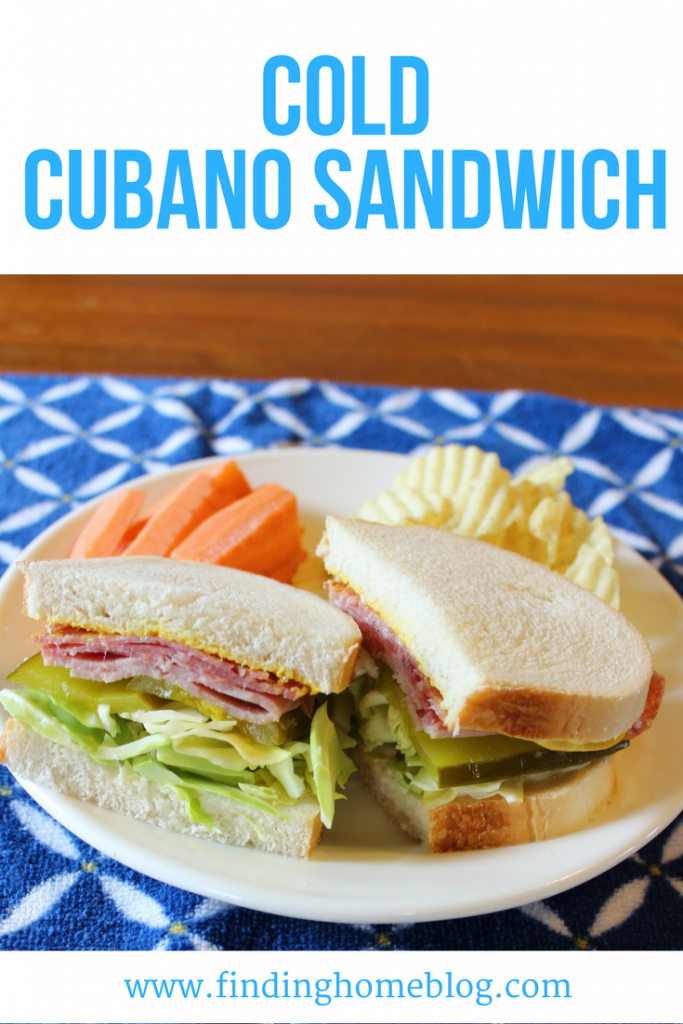 Although I avoided cabbage for many years, it's now one of my favorite produce picks, and spring is the perfect time to pick some up!  Are you a cabbage fan?
Disclosure: Some of the links in this post are affiliate links.  If you make a purchase through these links, I receive a bit of a commission at no additional charge to you.