I use my crockpot a lot during the summer.  It still heats up the kitchen, but not as much as cooking on the stove or turning on the oven.  And since lately I've had better energy in the morning and feel super tired in the afternoon/evening, crockpot meals are my best friend.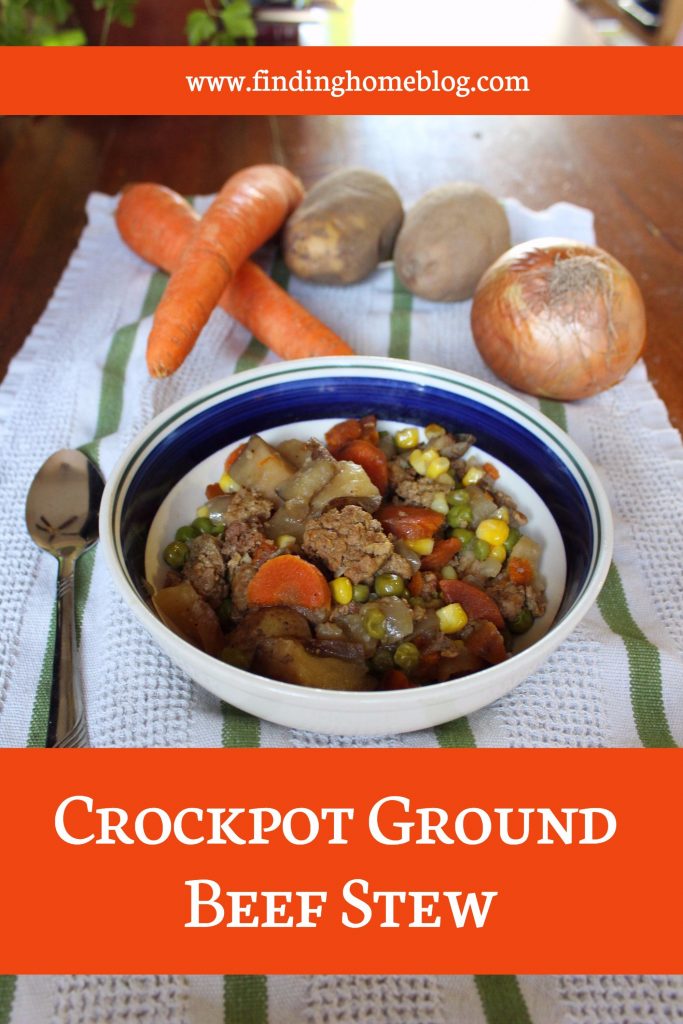 Much like a whole chicken can be more cost effective than buying chicken breast, different cuts of beef can be more economical too.  Earlier this week at the grocery store, a pound of stew beef was around $6.  A pound of ground beef was only $3.29.
A few dollars here and there might not seem like much, but over time, that adds up to a lot of grocery savings!
I also save money at the grocery store using apps!  Read more about that here.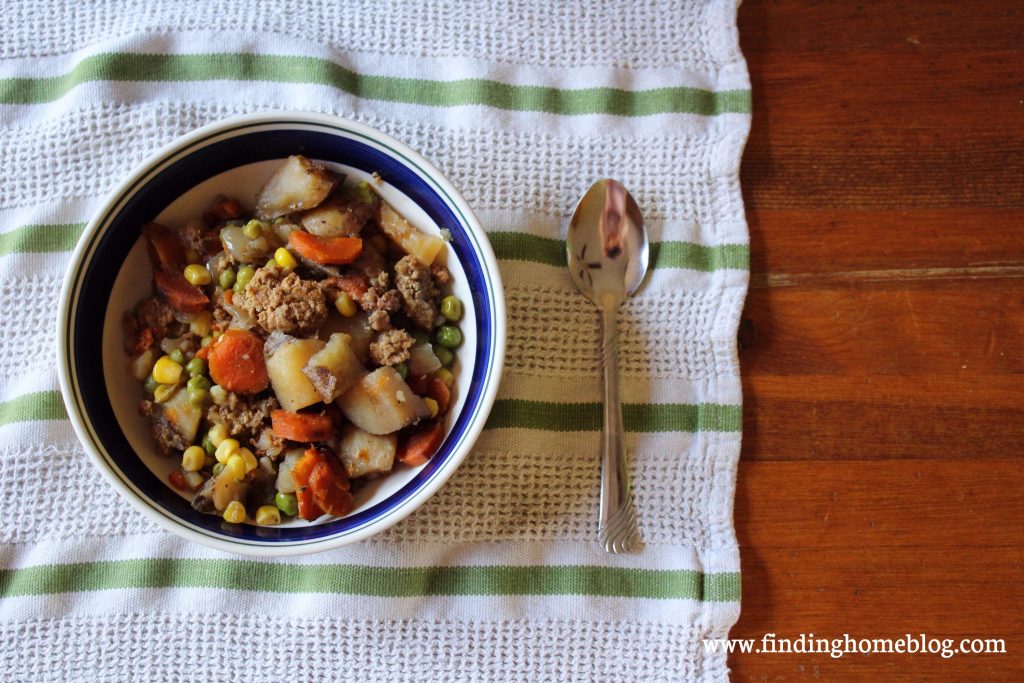 Crockpot Ground Beef Stew
Serves 6
Ingredients:
1 lb. ground beef, cooked and drained
3-4 potatoes, chopped
1 onion, chopped
2 garlic cloves, minced
3 carrots, chopped
1 cup beef broth (I use this instead)
1 bay leaf
1/2 cup frozen corn
1/2 cup frozen peas
Directions:
Add all ingredients except frozen corn and peas to crockpot.  Sprinkle with salt and pepper.  Cook on low for 8 hours, adding frozen veggies for the last 30 minutes.  Discard bay leaf before serving.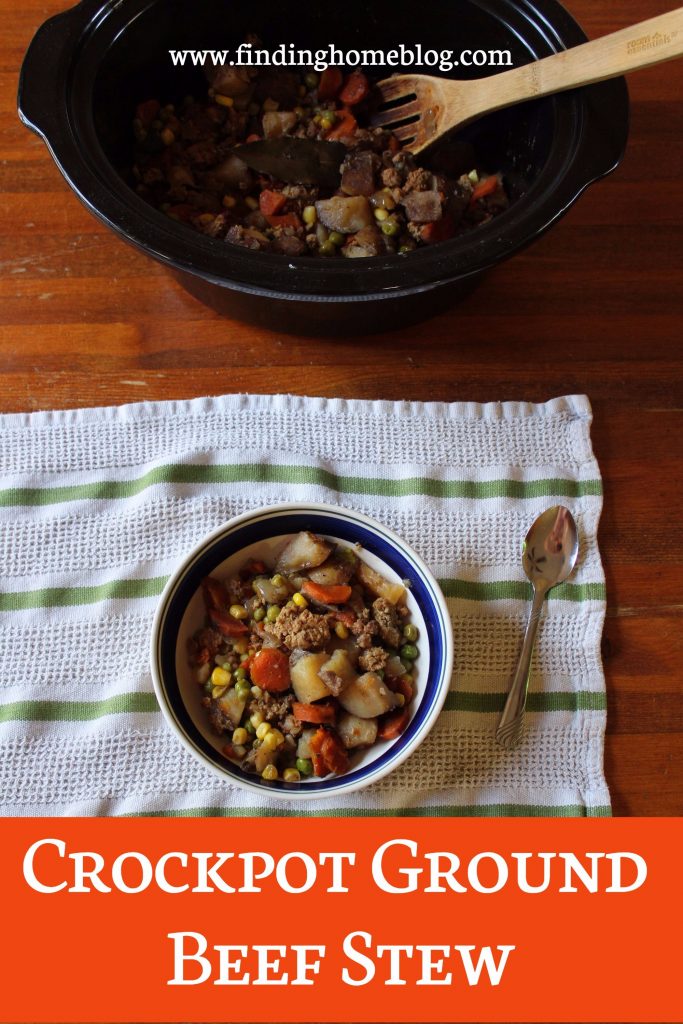 Feeding a family on a budget doesn't have to be difficult!  Sometimes it just means a little bit of thinking outside the box.
Disclosure: Some of the links in this post are affiliate links.  If you make a purchase through these links, I receive a bit of a commission at no additional charge to you.  Thank you for your support!