Disclosure: Some of the links in this post are affiliate links. Making a purchase through these links gives me a bit of a commission at no additional charge to you.
When we are deep in winter, there are some meals I just instinctively turn toward. Beef stew is one of those meals, and whether you use an instant pot or a crockpot, it's a delicious meal you can cook up without much effort on your part.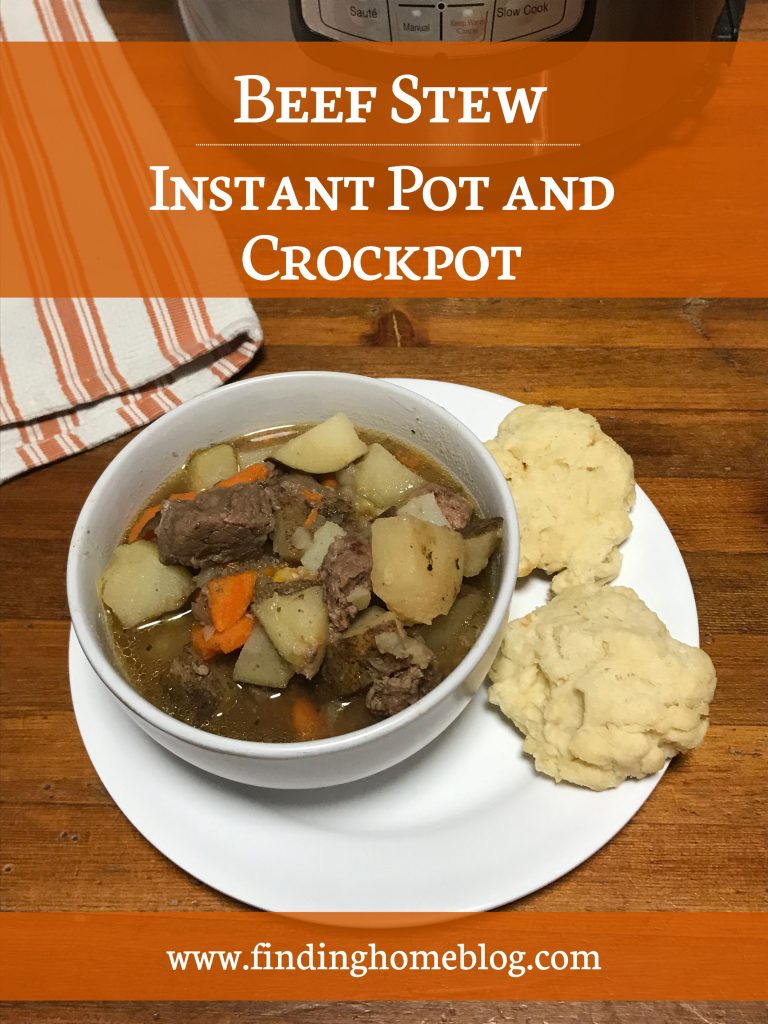 I've been making this for years in my crockpot, so I knew that it would probably work well in the Instant Pot too. And it does – it's really easy to throw in either one, depending on what part of the day you have more time. I like to use my crockpot if I have more time in the morning, and my Instant Pot if I have extra time in the afternoon.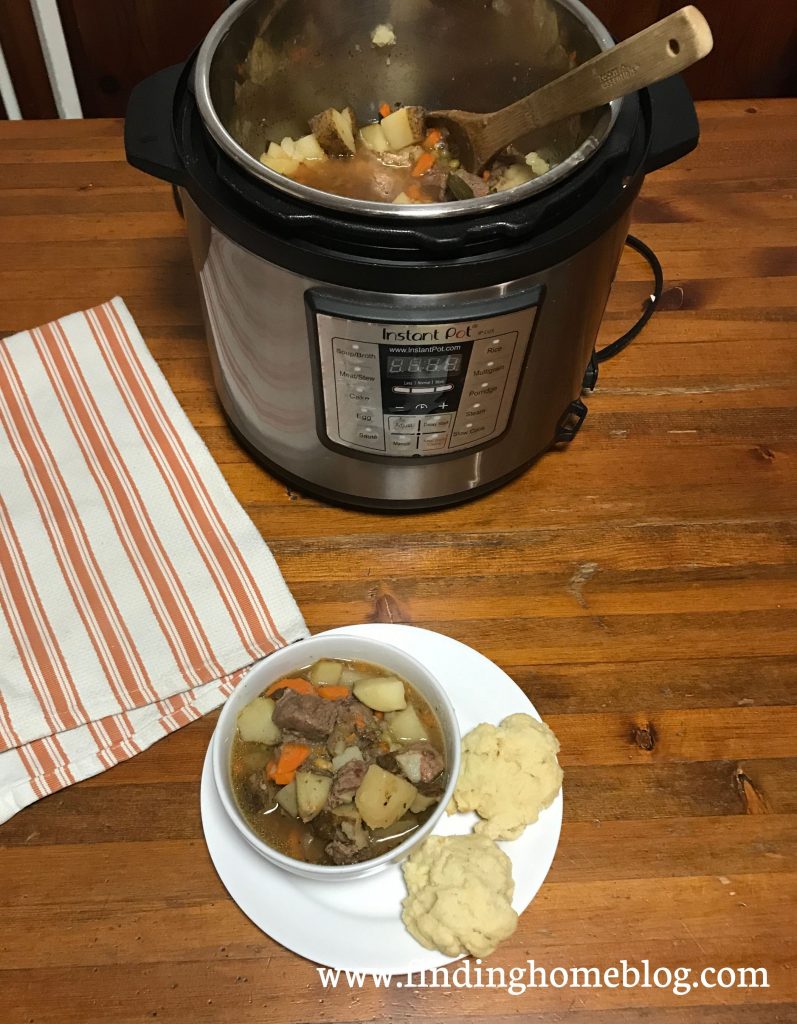 Beef Stew
Serves 6-8
Ingredients:
1-1/2 lbs. stew beef
5 medium russet potatoes, chopped
3-4 large carrots, chopped (or a couple handfuls of baby carrots)
1 onion, chopped
3 cloves garlic, minced
1/2 cup frozen peas
1/2 cup frozen corn
2 cups beef broth (or mix 2 cups of water with 2 tsp. of this gluten free beef broth substitute)
1 tsp. salt
1/2 tsp. black pepper
1 bay leaf
1/2 tsp. Italian seasoning
Directions:
For crockpot, add all ingredients and cook for 8 hours on low. Remove bay leaf before serving.
For instant pot, add all ingredients. Close lid, and set valve to sealing. Cook on manual for 30 minutes, with 15 minute natural pressure release. Remove bay leaf before serving.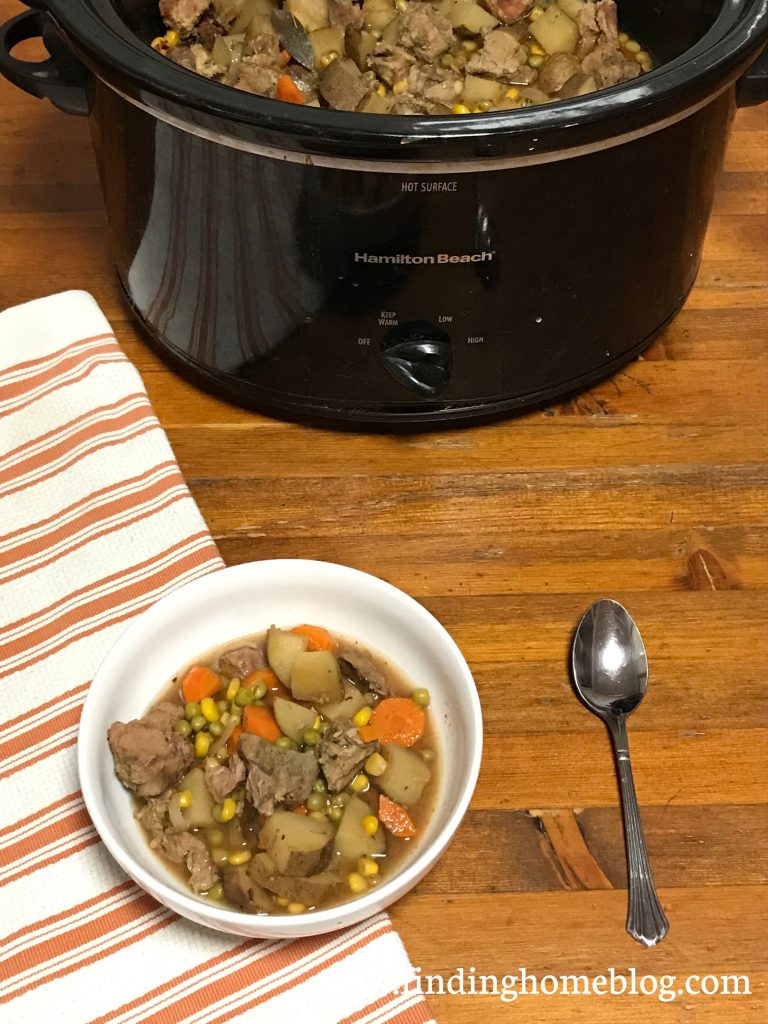 This is one of those hearty stews that just fills you up on a cold winter day. What's your favorite winter soup or stew?
Related Posts: