When I was younger, my mom would make these Danish Puff Pastries as a special treat.  We would see her making them at night around bedtime, smell them baking as we went to bed, and we knew we would get to enjoy them for breakfast the next morning.  The ingredients are pretty simple, and not exactly healthy, but these are delicious!  This is probably my favorite family recipe, from my Grandma Winter.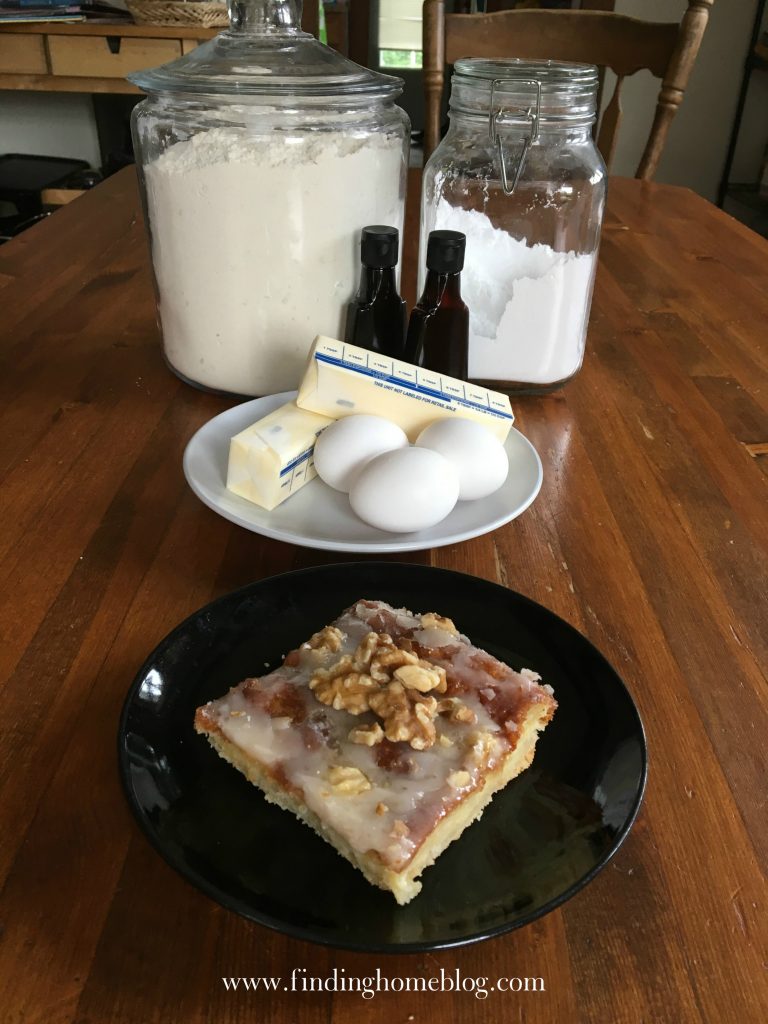 Crust:
1 cup flour
1/2 cup butter or margarine
2 Tbsp. cold water
Mix flour and butter until mixture resembles corn meal.  Add water and mix together well to form paste.  Spread on bottom of 13×9 pan.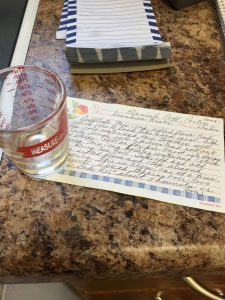 Filling:
1 cup boiling water
1/2 cup butter or margarine
1 cup flour
1 tsp. almond extract
3 eggs
Bring water to a boil.  Add butter and return to boil; remove from heat.  Add flour and almond extract and stir to combine.  (In the picture above you can see my favorite tool for measuring small amounts of liquid.  You can get a similar one here.)  Mix in eggs, one at a time.  Spread over crust.
Bake at 425°F for 40-50 minutes, until brown on top and knife inserted comes out clean.
Frosting:
2 cups powdered sugar
1 Tbsp. butter or margarine, softened
4 Tbsp. milk or cream
1 tsp. vanilla
1/8 tsp. salt
Mix all ingredients to combine.  Pour over hot pastry.  Nuts can also be added as topping.
Every time I smell almond extract, I'm reminded of eating these pastries.  Bake some up, and you'll see what I mean…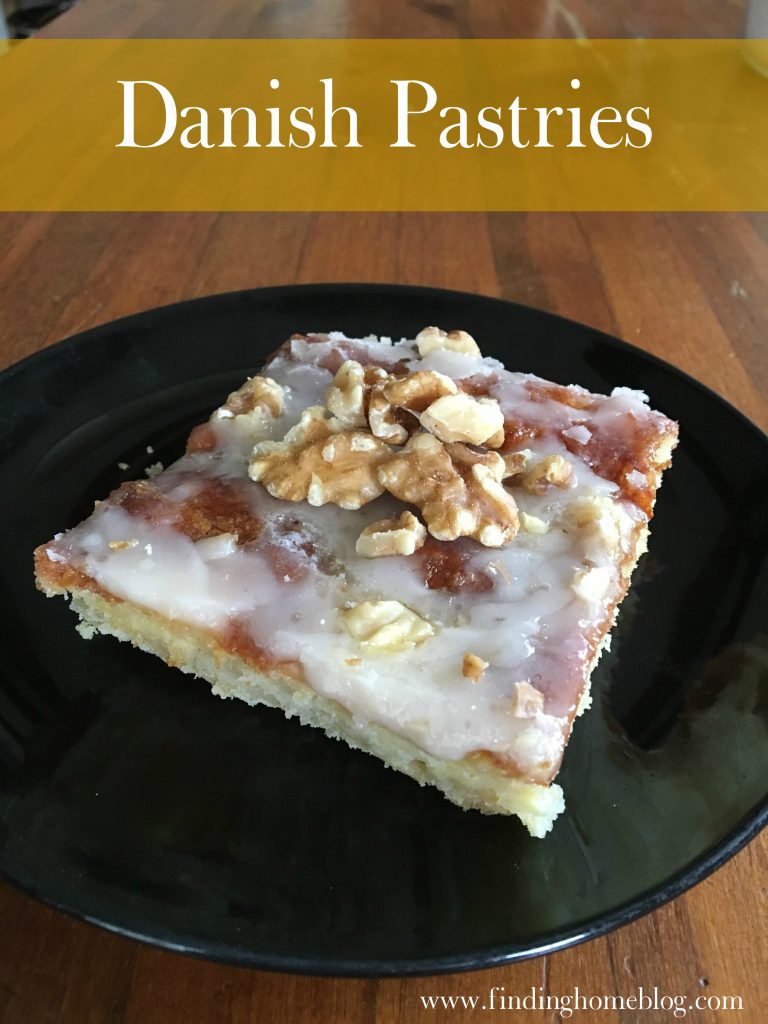 Disclosure: Some of the links in this post are affiliate links.  If you make a purchase through one of these links, I receive a bit of a commission at no additional charge to you.  Thank you for your support!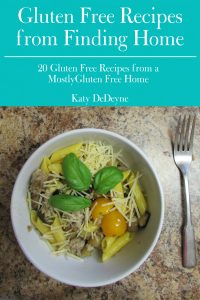 Want more yummy recipes?  Sign up below to get your copy of Gluten Free Recipes From Finding Home: 20 Gluten Free Recipes From A Mostly Gluten Free Home.