Someone recently asked for some gluten free snack ideas that kids can get by themselves.  Trail mix is definitely one of those!  And this is our current go-to "car snack", because it has lots of little pieces, so it takes awhile to eat – free entertainment! It's also not too messy, unless your two-year-old drops her entire container.  Then it's messy.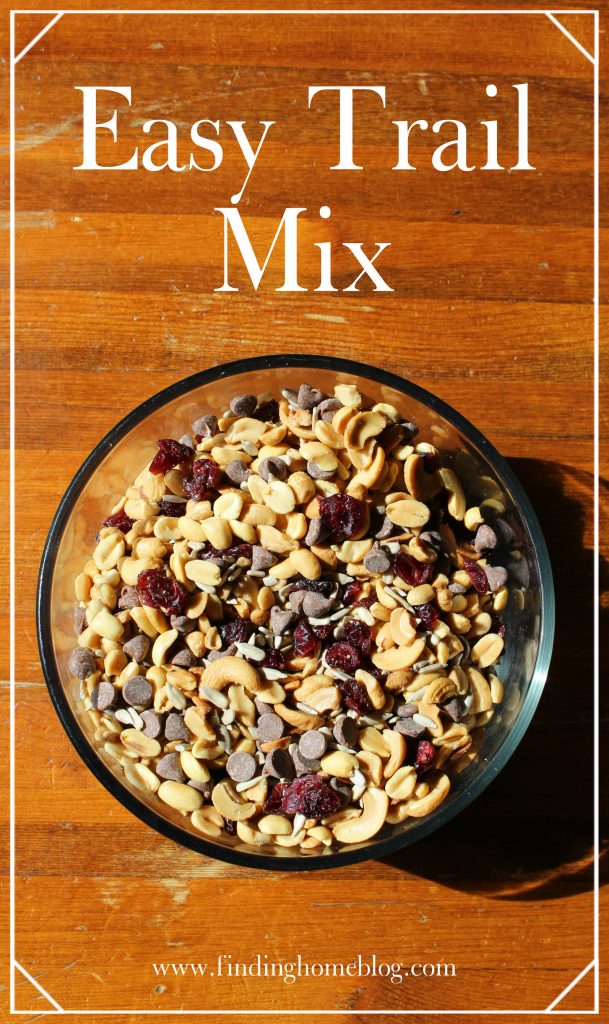 Easy Trail Mix
3 cups peanuts
1 cup other nuts (I usually use cashews or walnuts)
1 cup craisins
1 cup chocolate chips
1/2 cup sunflower seeds
Directions:
Mix all ingredients together in large bowl.  Store in airtight container.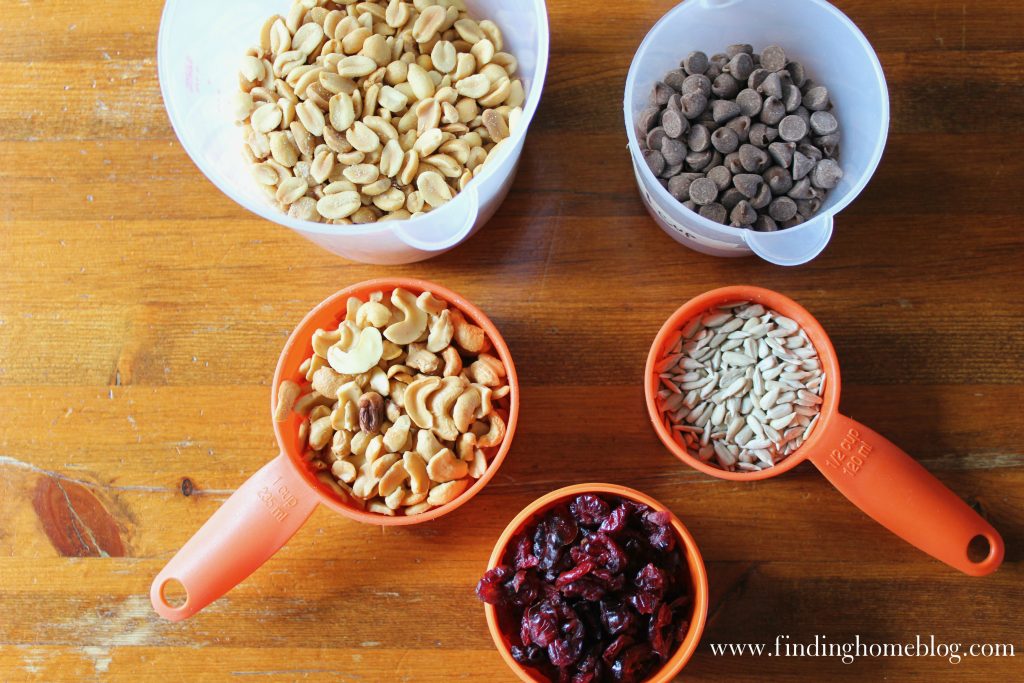 This recipe is totally customizable. I frequently add a cup of raisins to this base mix, but the day I made this batch, we were out of raisins, so I left them out.  And my oldest, raisin-hating child rejoiced.
Sometimes if we have some M&Ms from holiday candy, I'll use those instead of chocolate chips.
If we have different dried fruits or pumpkin seeds, I'll add those in addition to the other ingredients.
Overall, I think the base recipe is a good mix of salty and sweet.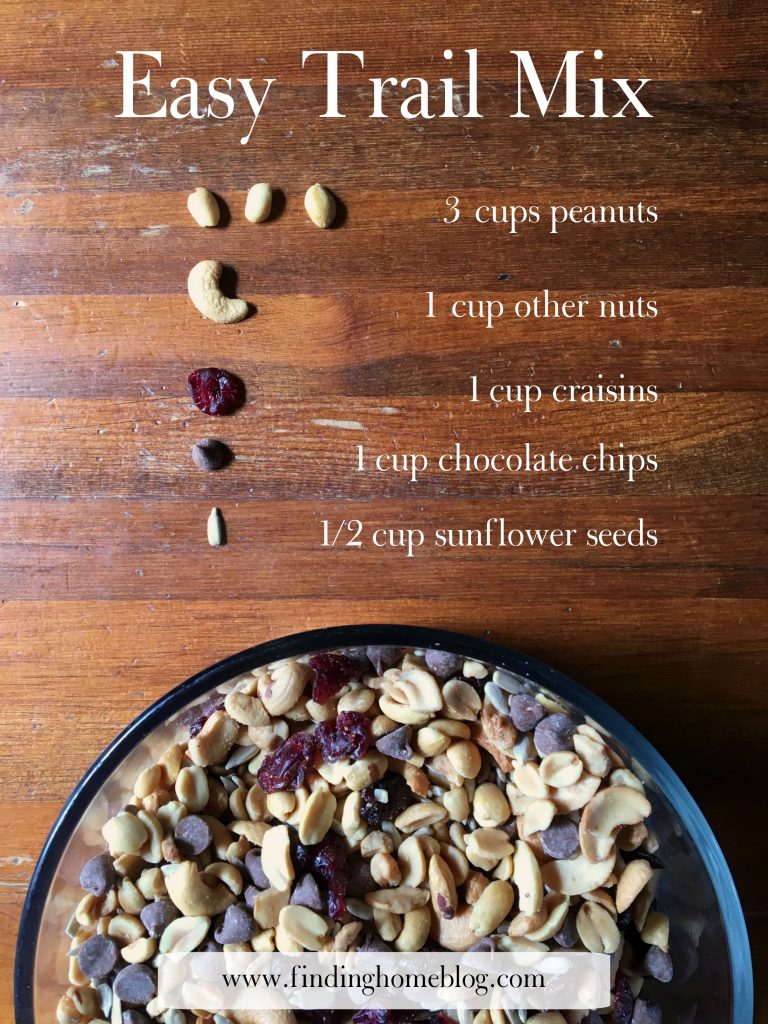 What do you put in your trail mix?