Sometimes recipes are based on yummy flavor combinations.  Sometimes they're based on a specific ingredient.  And sometimes, they're based on what happens to be in the cupboard and freezer shortly before shopping day!  This was one of those.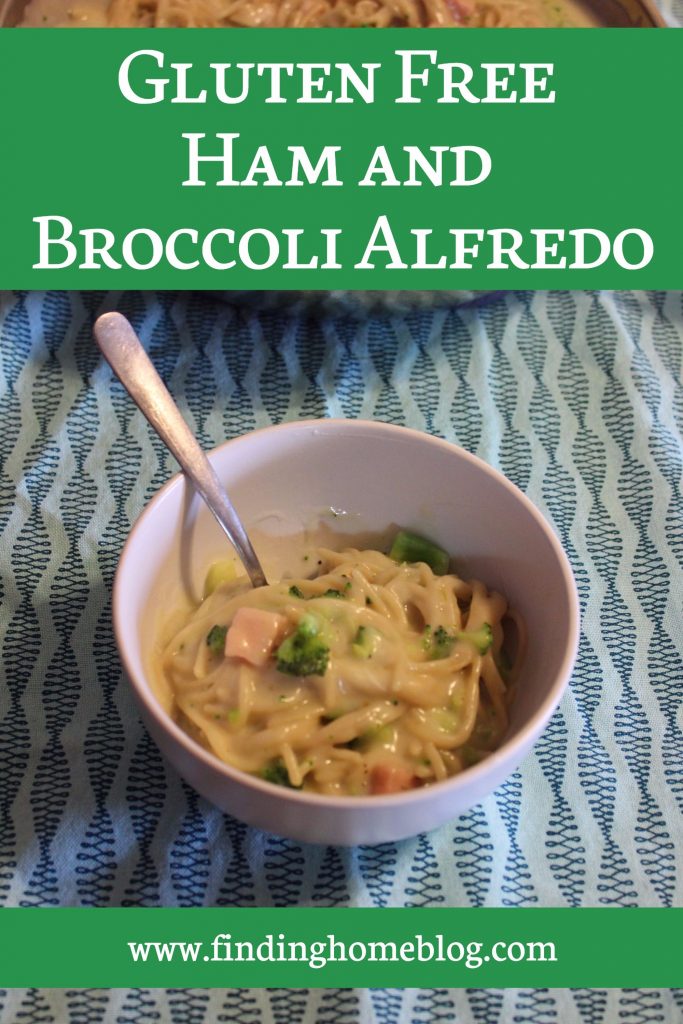 Gluten Free Ham and Broccoli Alfredo
Serves 5-6
Ingredients:
8 oz. ham steak, cut into pieces
1-1/2 cups frozen broccoli
3 Tbsp. butter
3 cloves garlic, minced
1-1/4 cups chicken broth
3 Tbsp. corn starch
1 cup milk
1 tsp. salt
1/4 tsp. pepper
1 cup shredded Parmesan cheese
12 oz. gluten free spaghetti noodles
Directions:
Cook pasta according to directions on package.
Meanwhile, melt butter over medium heat.  Add garlic and saute until fragrant, about 1 minute.  Mix corn starch with chicken broth.  Add broth mixture, milk, and salt and pepper to pan with garlic.  Cook over medium heat until thickened.  Add cheese and stir until melted. (For more details and pictures for making a white sauce, see this post – Real Food How To: Make a Roux and White Sauce)
Turn heat down to low, and add ham and broccoli to sauce.  Cook until heated through, stirring occasionally.  Drain pasta and add to sauce, tossing to coat.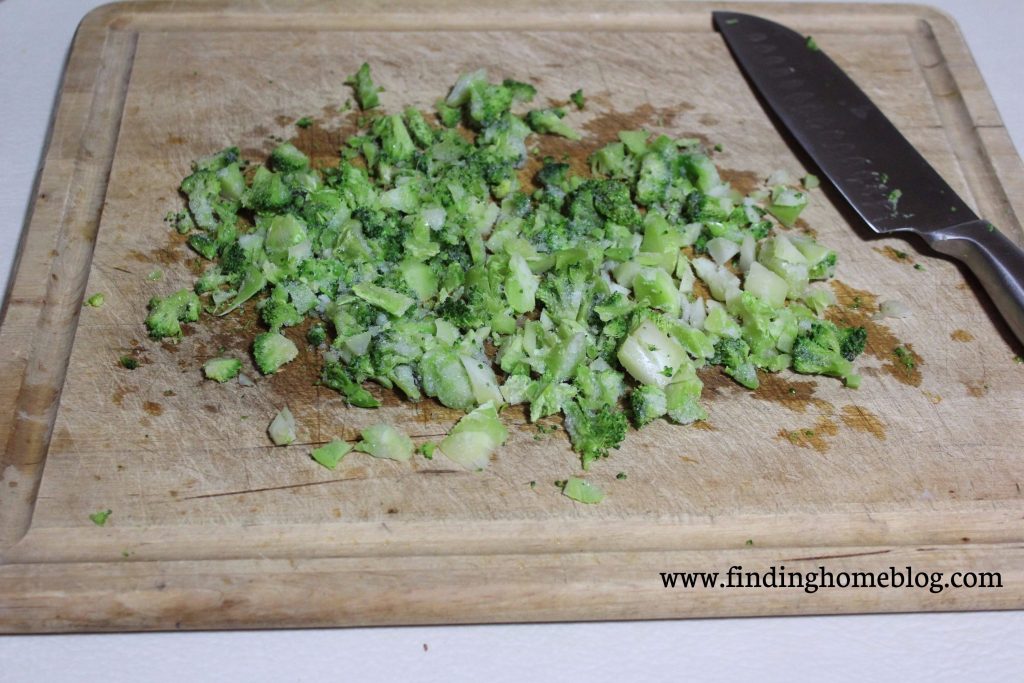 Since my kids aren't big broccoli fans, I chop the broccoli pretty small so that it just kind of blends into the sauce.  This also makes it cook super fast.  If you're using larger chunks, it will just take a few minutes longer to cook in the sauce.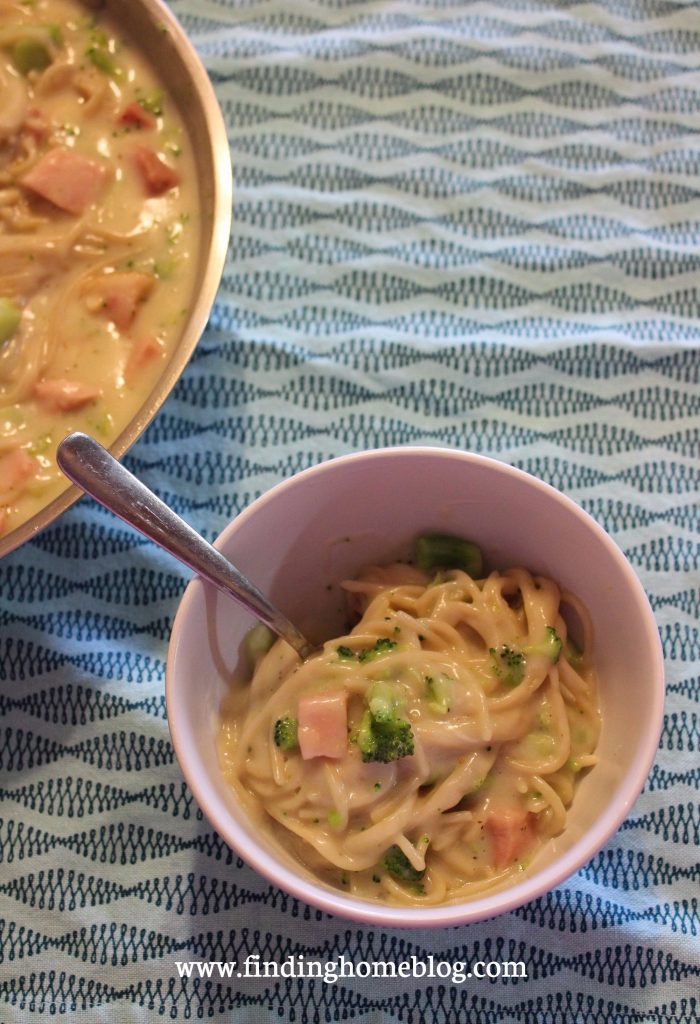 Ham plus broccoli plus a cheesy sauce, all gluten free?  Yes please.  And this meal comes together really quickly, making it perfect for a busy school night or any time.