You know a recipe is a good one if it keeps coming back to you.  If, even though you haven't made it for years, it still pops into your head as the perfect option for a yummy treat.  If, even though you can't find it anywhere, and you can't remember what it's even called, you describe it to your family members and they instantly know what you're talking about (and thankfully, help you find the recipe).  If you can't remember where it originated (Mom? Grandma?), but it's just a part of your family food history.
This is one of those recipes.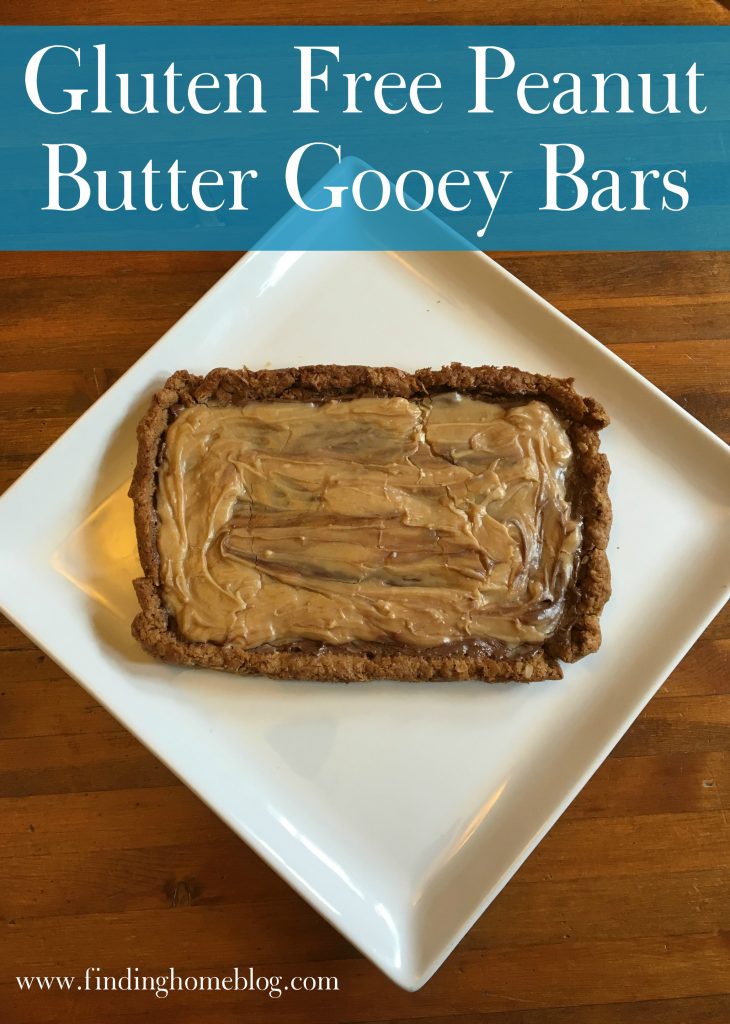 This recipe didn't start out gluten free, but it was easy enough to modify with oat flour, and it still tastes just as good as the original version!
Base Ingredients:
1 cup old-fashioned oats, ground into oat flour
1 1/4 cup additional old-fashioned oats
1/2 tsp. baking soda
1/2 cup butter, softened
1 cup brown sugar
1 egg
1/3 cup peanut butter
1 tsp. vanilla extract
Directions: Preheat oven to 350ºF.  Mix all ingredients together and press into greased 13×9 pan.   (You can also line the pan with parchment paper, especially if you need to bake a birthday cake in the same pan on the same day…) Bake for 25-30 minutes, until golden brown and set.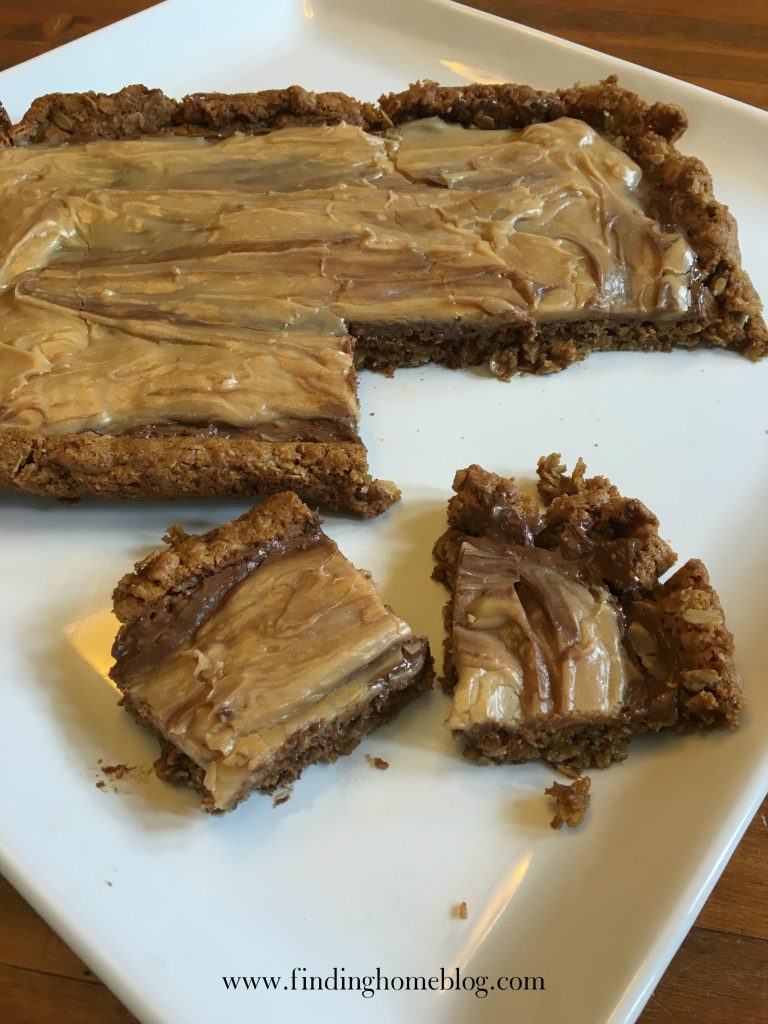 After removing from oven, dump 1 cup chocolate chips on top of base while it's still warm.  Let them sit for about 5 minutes, until they get nice and melty, and spread the chocolate over the top of the base.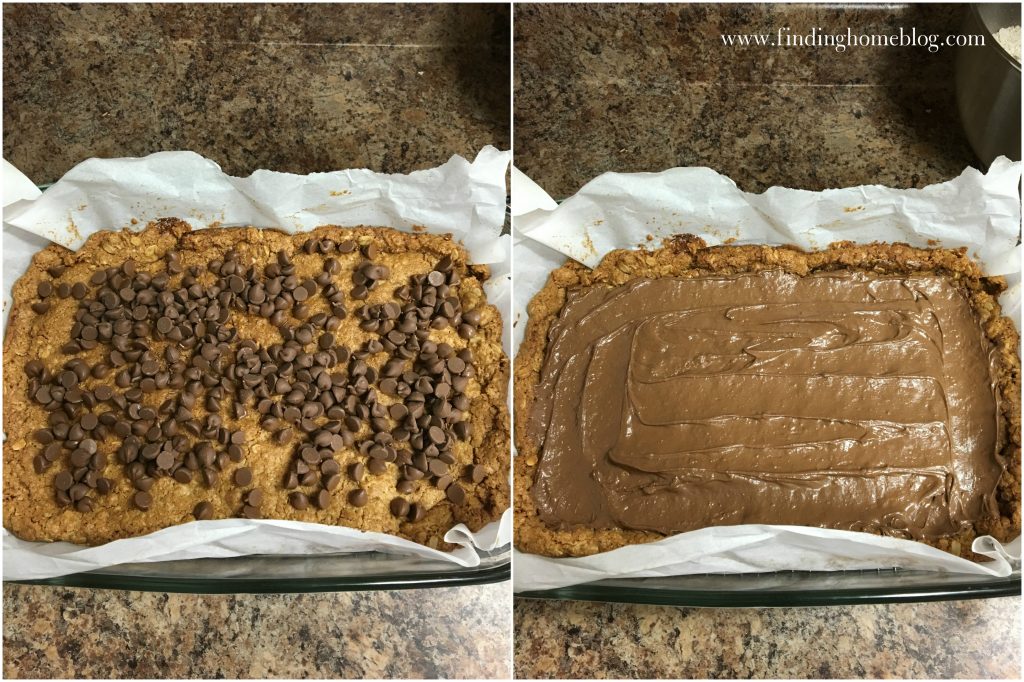 Topping Ingredients:
1 cup powdered sugar
1/4 cup peanut butter
3 Tbsp. milk
Directions: Mix topping ingredients together and spread over slightly cooled bars.  The peanut butter mixture will swirl in with the chocolate chips.  That's okay.  It's all one big gooey happy pile of deliciousness.  Cool before cutting.  The refrigerator helps speed this up so you can get to eating.
I usually store these in the refrigerator.  They're still plenty gooey and delicious, but they can get a bit messy at room temperature.  Cool for just me (I'll use a fork), but 4 kids + 4 gooey bars = 1 big mess that I don't want to deal with.  Either way, they're fantastic!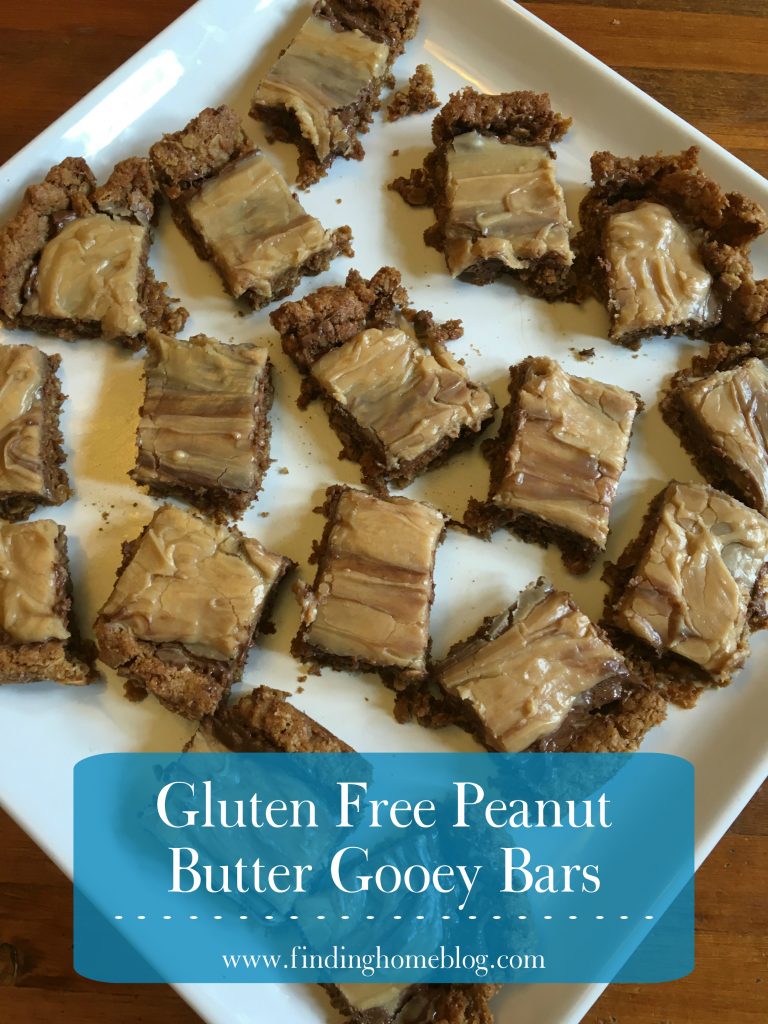 So tell me: What's in your family food history?  Is there a certain recipe that everyone knows and turns to?
---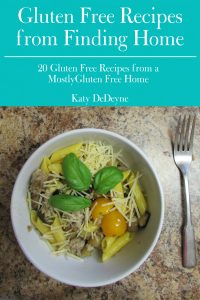 Want more yummy recipes?  Sign up below to get your copy of Gluten Free Recipes From Finding Home: 20 Gluten Free Recipes From A Mostly Gluten Free Home.