When we first got married, my husband was very much a "meat and potatoes" guy.  But as we've learned more about how what we eat affects us, we both realized we needed more veggies in our diets.  And once kids entered the scene, I started to look for even more ways to add vegetables to our meals in ways that everyone could enjoy.  Enter the mini meat loaves.
Because they're baked in muffin pans instead of one large loaf, they're done in half the time of a standard meat loaf (these are my favorite muffin pans).  And depending on how finely you chop the veggies, or if you top with ketchup or barbecue sauce, kids may not even notice the extras inside!
I got some complaints that my veggie chunks were too big the last time I made these, so now I've got this handy chopper for next time!  No more noticeable carrots…Kids are happy, mom's happy. Everyone wins!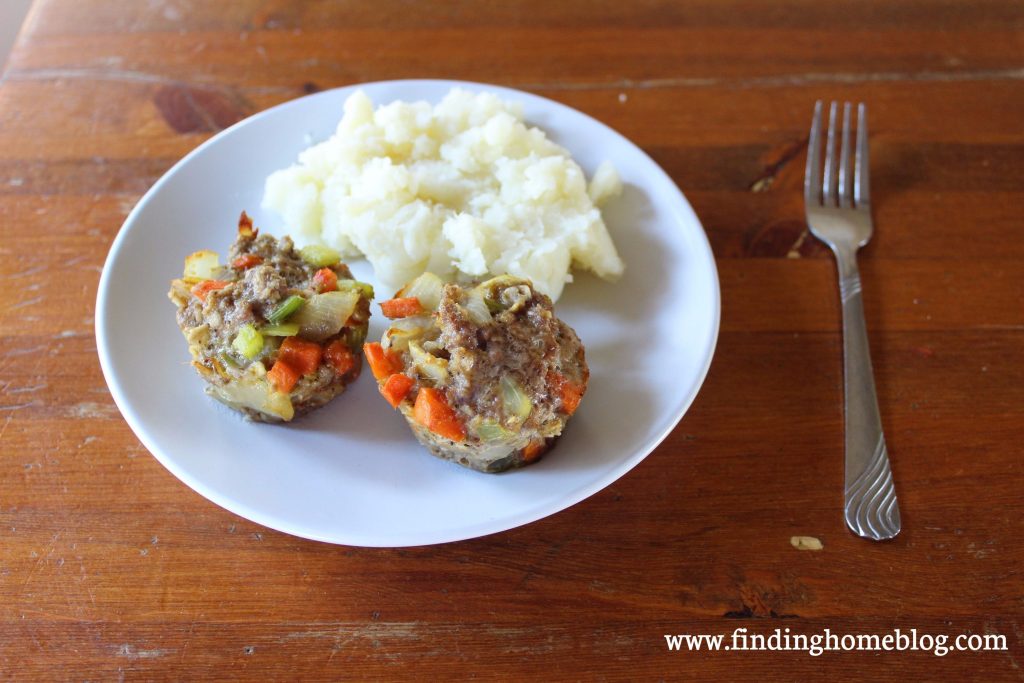 Mini Meat Loaves
Makes 12
Ingredients:
1 lb. ground beef or ground turkey
1/2 cup old-fashioned oats
2 eggs
1 Tbsp. extra virgin olive oil
3 carrots, chopped
2 celery stalks, chopped
1 small onion, chopped
1 tsp. garlic powder
1/2 tsp. salt
1/4 tsp. pepper
Directions:
Preheat oven to 350ºF.
Heat olive oil in medium skillet over medium low.  Saute carrots, celery, and onions for 10 minutes until softened.
Meanwhile, mix remaining ingredients in large bowl.  Fold in veggies.  Scoop into greased muffin pan.
Bake for 25-30 minutes, until cooked through.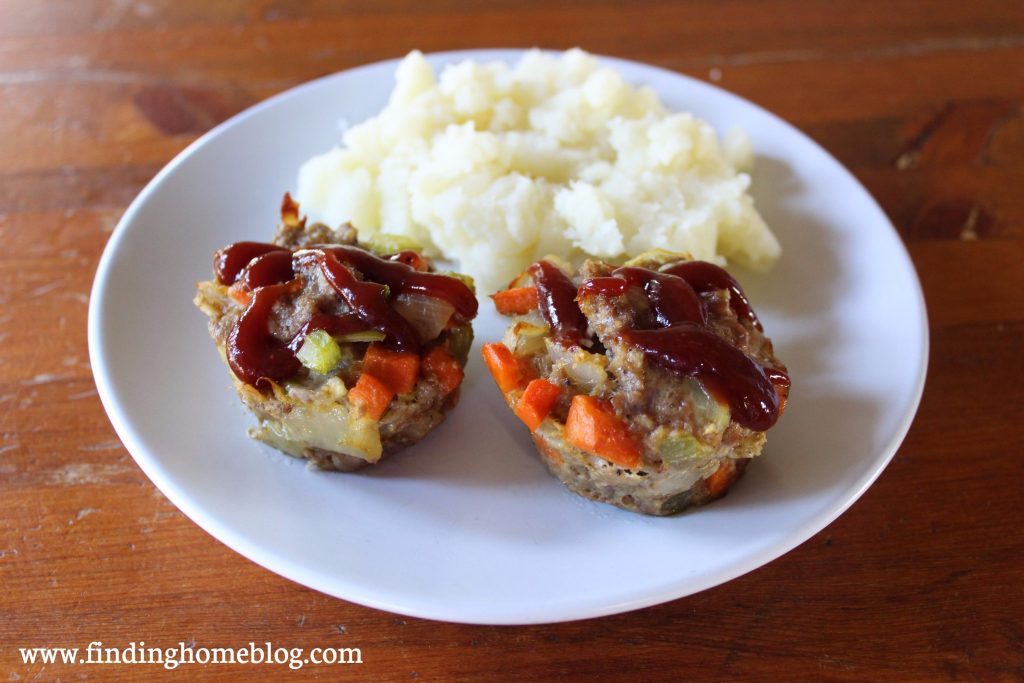 We like to serve these with mashed potatoes and green beans, although sometimes we skip the veggie side.  When there are three veggies already inside, it's okay!  If you want to really pump up the veggie volume, you could also add grated zucchini or yellow squash, sweet potatoes, spinach, whatever veggies you have.  Chop them small and they'll blend right in!
Also, if your kids can spot the tiniest piece of anything, and you feel like the amount of veggies in this recipe is going to be too much initially, double the meat.  You'll make twice as many mini meat loaves, and the veggies won't be as noticeable.  Then you can work your way to the full amount of veggies in just 12 loaves.  Baby steps.
With six of us, I have to make a double batch, and the leftovers usually disappear for lunch the next day.  But way back when I first started making these, there were only four of us and two were tiny.  And we could actually eat two dinners from one batch.  That seems absolutely crazy to me now!  But if you do happen to have extras, they freeze well.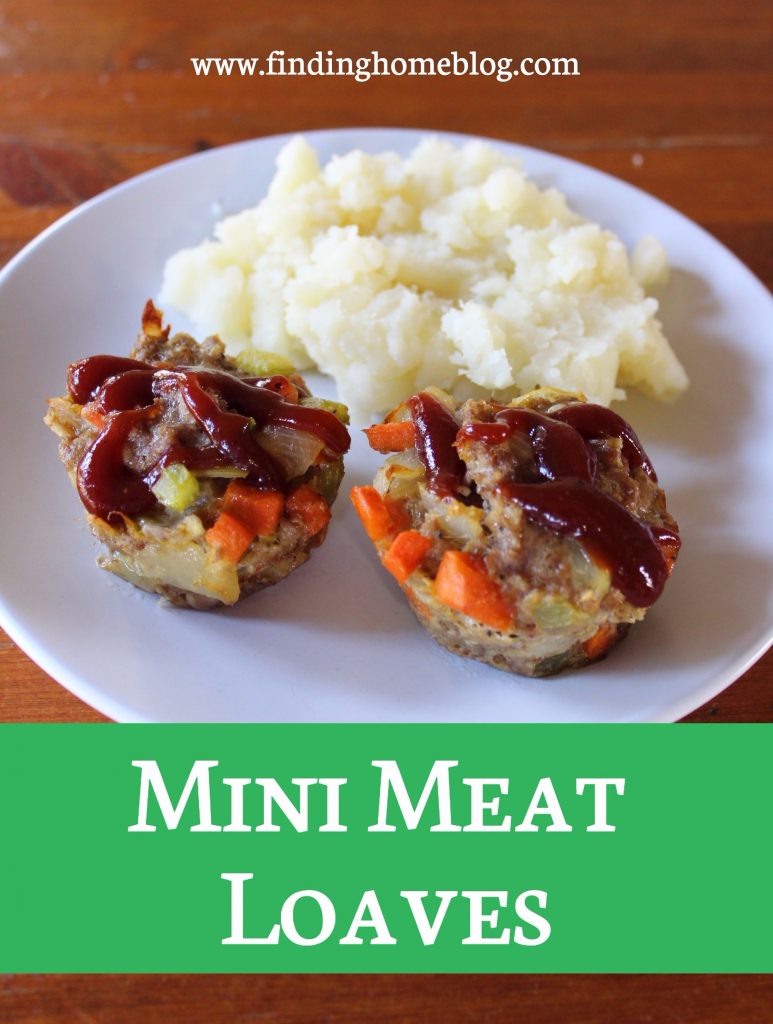 Do you normally include veggies in your meat loaf?
Disclosure: Some of the links in this post are affiliate links.  If you make a purchase through these links, I receive a bit of a commission at no additional charge to you.  Thank you for your support!