If you haven't been able to tell from the Nutella Coconut Energy Bites and the Veggie-Go's Fruit Snacks, this week is all about snack options on the blog.  These are great for after school, as well as for sending along in the lunchbox.  And one category I wanted to make sure to hit was a nut-free snack option.
Whether you have children with nut allergies, or one of your children has a classmate with an allergy, many classrooms are now nut-free zones.  Which obviously means no PB&J, but it also means you have to be careful with some of your other food choices.
Enter the Nut Free Trail Mix.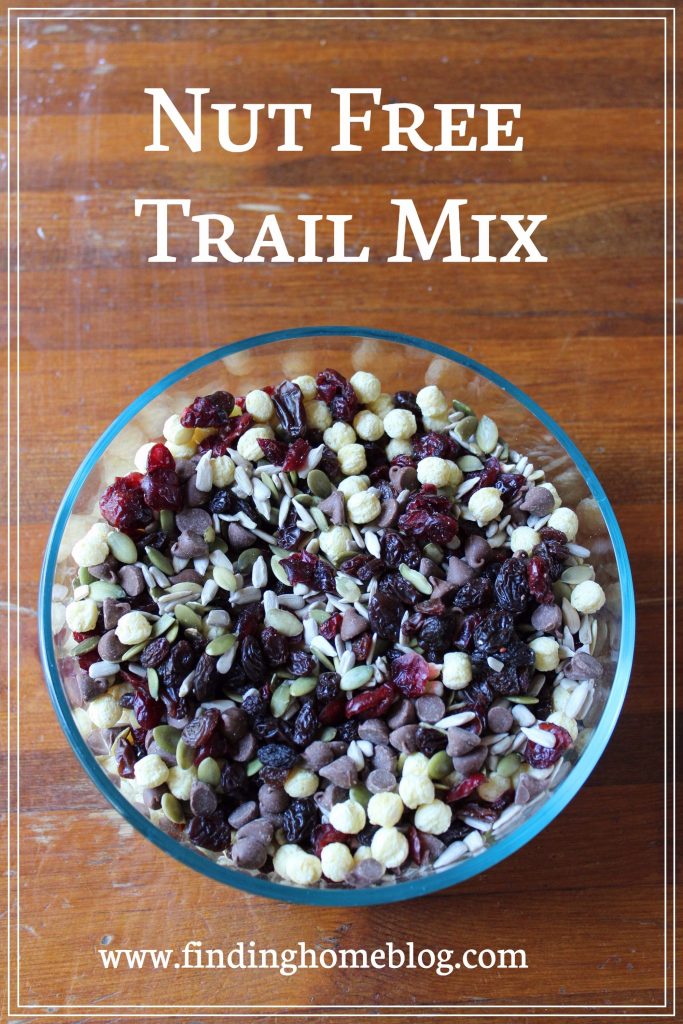 Trail mix is one of my favorite snacks for on the go, because it's super portable and usually not messy.  And for our everyday snacking, we like this Easy Trail Mix. But if you can't do nuts, here's a yummy nut-free variation for you.
Nut Free Trail Mix
Ingredients:
1 cup chocolate chips
1 cup raisins
1 cup dried cranberries (or your other favorite dried fruit)
1/2 cup shelled pumpkin seeds
1/4 cup shelled sunflower seeds
1 cup cereal (we used Kix, but my kids love when I find a sale on this!)
Directions:
Mix all ingredients in a large bowl.  Store in an airtight container.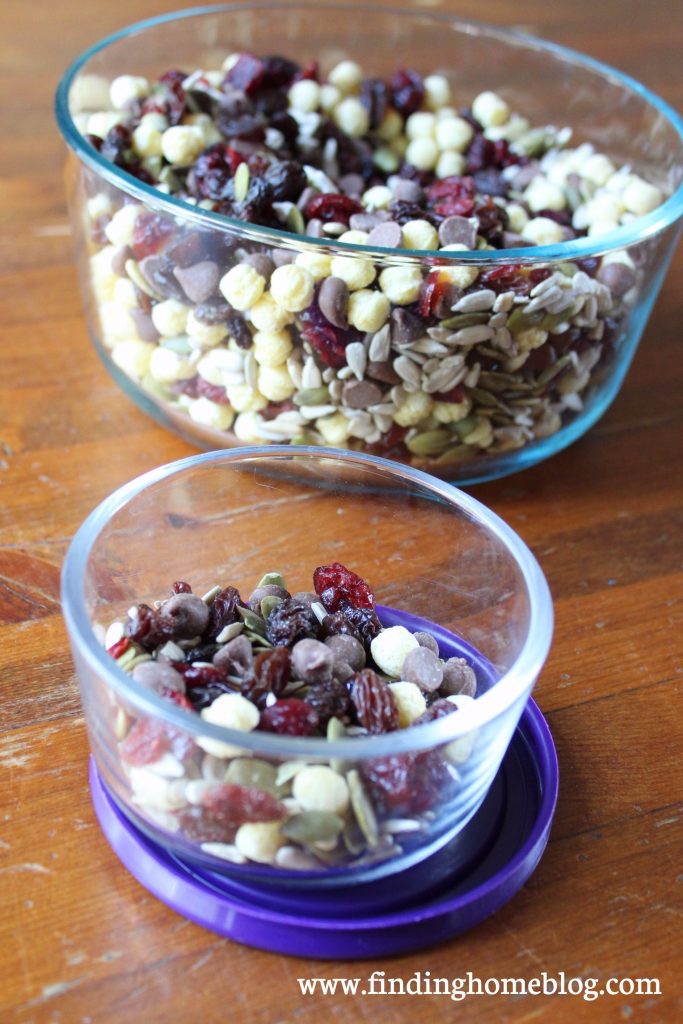 This is also a really easy recipe for kids to follow and make themselves, even if they don't know how to read a measuring cup.  Just give them a 1/4 cup measuring cup and tell them to do 4 scoops of chocolate chips, 1 scoop of sunflower seeds, and so on.  They'll think it's a hoot!
This trail mix is also easily customizable.  Don't like raisins?  Leave them out.  Add 1 cup of as many dried fruits as you like.  Add more seeds.  Or more cereal.  Or popcorn.  All delicious.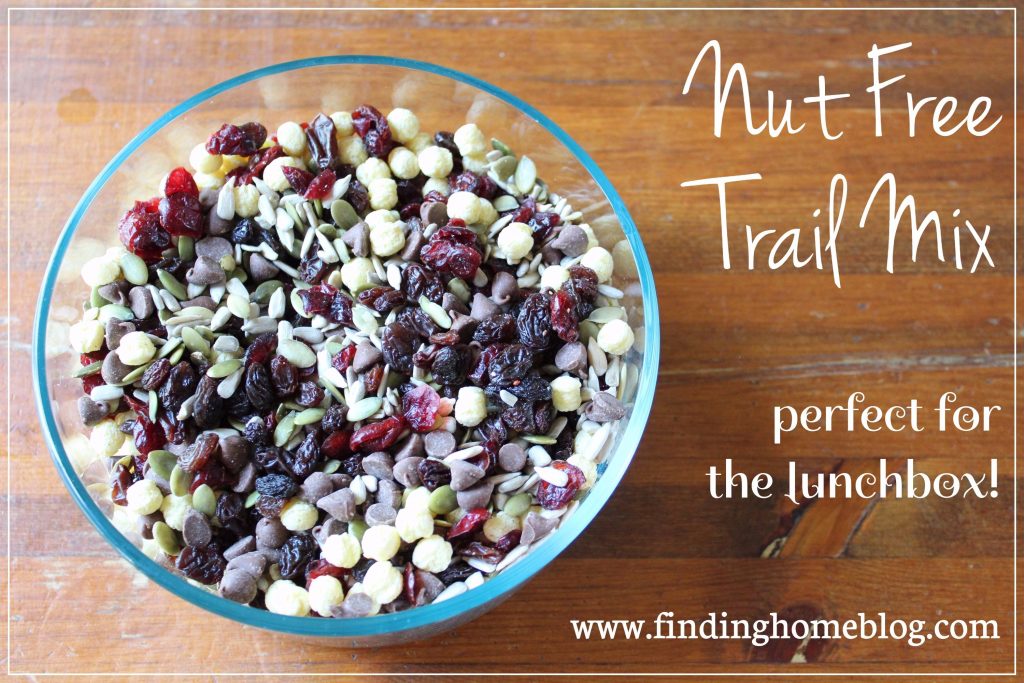 A snack that you can make ahead of time, in just a few minutes?  That's always a winner.  What's your favorite nut-free snack?
Disclosure: Some of the links in this post are affiliate links.  If you make a purchase through these links, I receive a bit of a commission at no additional charge to you. Thank you for your support!