Jesse and I are homebodies.  One of our favorite things to do after the kids go to bed is read our devotion together, watch tv or Netflix, and eat a snack.  But sometimes we run into that dilemma of "We only have ingredients, not food!" (Any other real foodies have this problem?).  One of those nights, Jesse came up with this idea.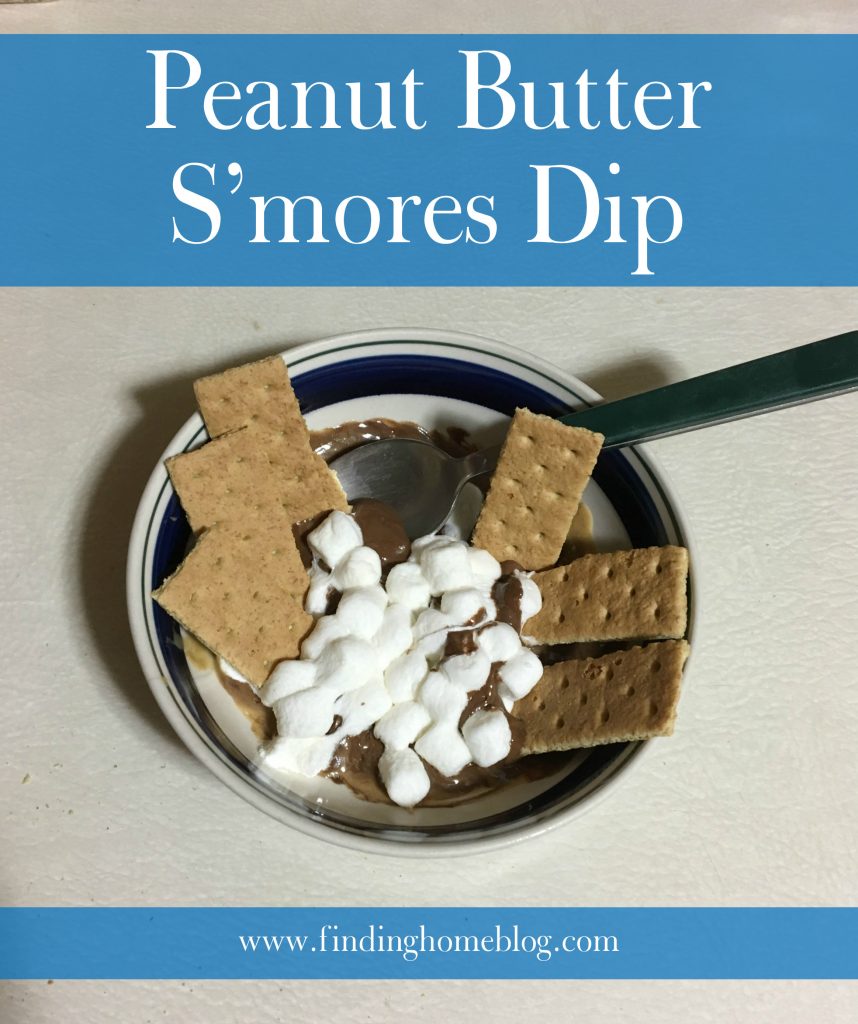 S'mores dip is nothing new, but peanut butter s'mores dip? Yes please.
Ingredients:
2-3 Tbsp. of peanut butter
3-4 Tbsp. of chocolate chips
a good handful of mini marshmallows or about 6 large marshmallows
graham crackers, animal crackers, or your favorite gluten free cookies for dipping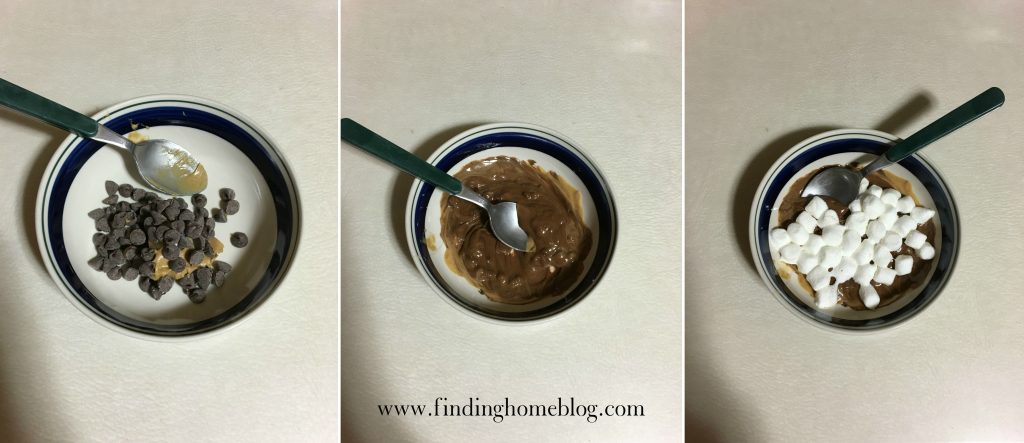 Directions:
Scoop a couple tablespoons of peanut butter into a microwave save bowl and dump some chocolate chips on top.  The measurements listed are approximations.  Don't measure.  There's really no way to mess this up.  
Microwave for about 20 seconds until kind of melty.  Stir a little bit and top with marshmallows.  Microwave for about 15 more seconds until they poof up.  Eat with graham crackers, cookies, or a spoon.  I won't judge.
If you're looking for a sweet snack for two, and you think the peanut butter and chocolate combo is the best, you're in the right place.  Now go have a treat!
---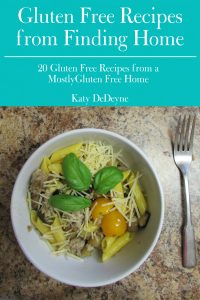 Want more yummy recipes? Sign up below to get 20 recipes for free right now!