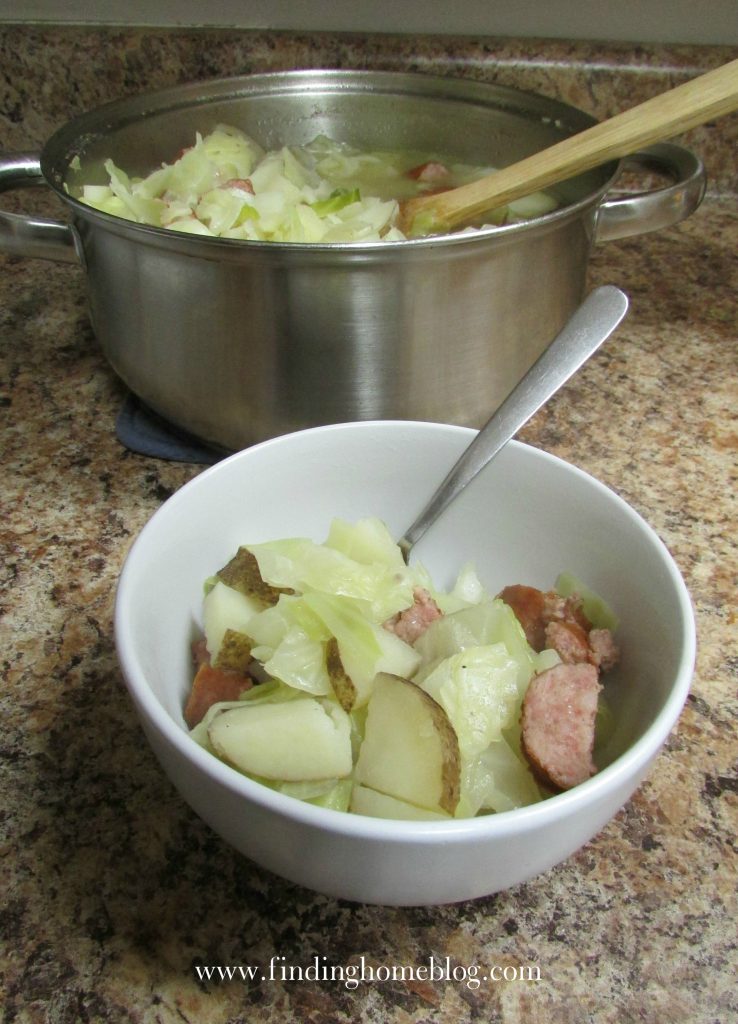 Growing up, this was my "peanut butter sandwich" dinner.  Whenever my mom made this, I was allowed to have a peanut butter sandwich instead, because I could not stand it.  I'm not sure if this was a rule she instituted beforehand, or if I was just so stubborn about not eating it, but I loved the peanut butter sandwich rule.
My kids are young enough that I still make them eat everything once, but I have a feeling before too long, I'll let them pick one meal that is their "peanut butter sandwich" meal too.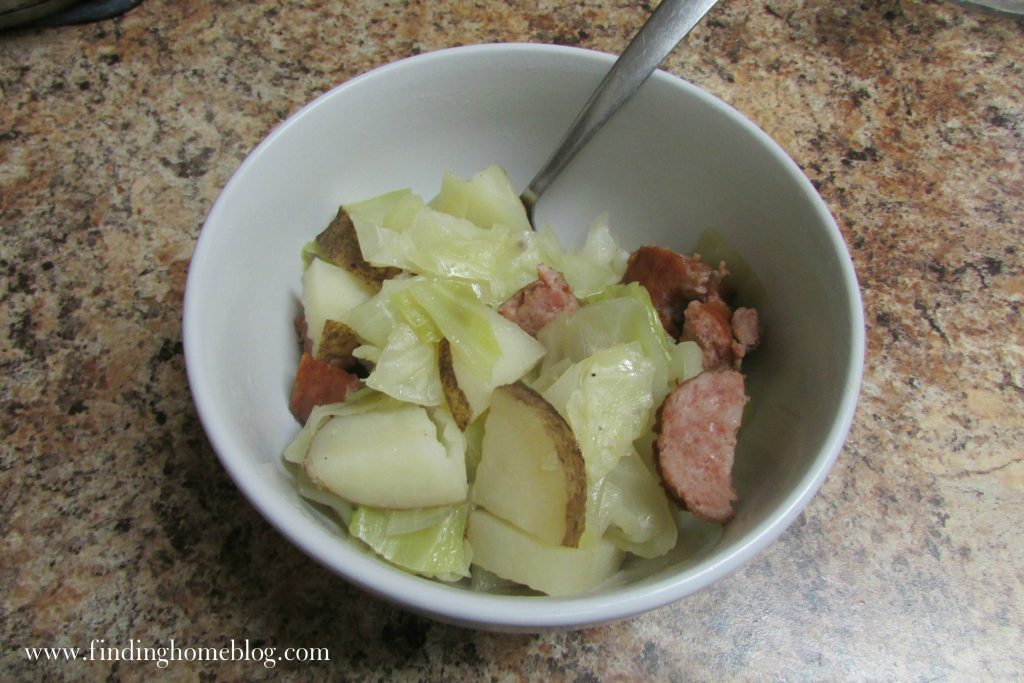 Ingredients:
1/2 pound Polish or smoked sausage, cut into pieces
1 onion, chopped
1 small head cabbage, chopped
3-4 potatoes, chopped (I used baby reds, but russets work well too)
4 cups chicken broth
sprinkle of salt and pepper
1 Tbsp. vinegar (optional)*
1 tsp. caraway seeds (optional)
*I'm pretty sure the vinegar is part of what I disliked so much as a child, so I left that out.  Feel free to experiment with it though.  It does add a certain tang to the dish.
Directions:
Combine all ingredients in a large pot.  Simmer over medium heat until potatoes are tender.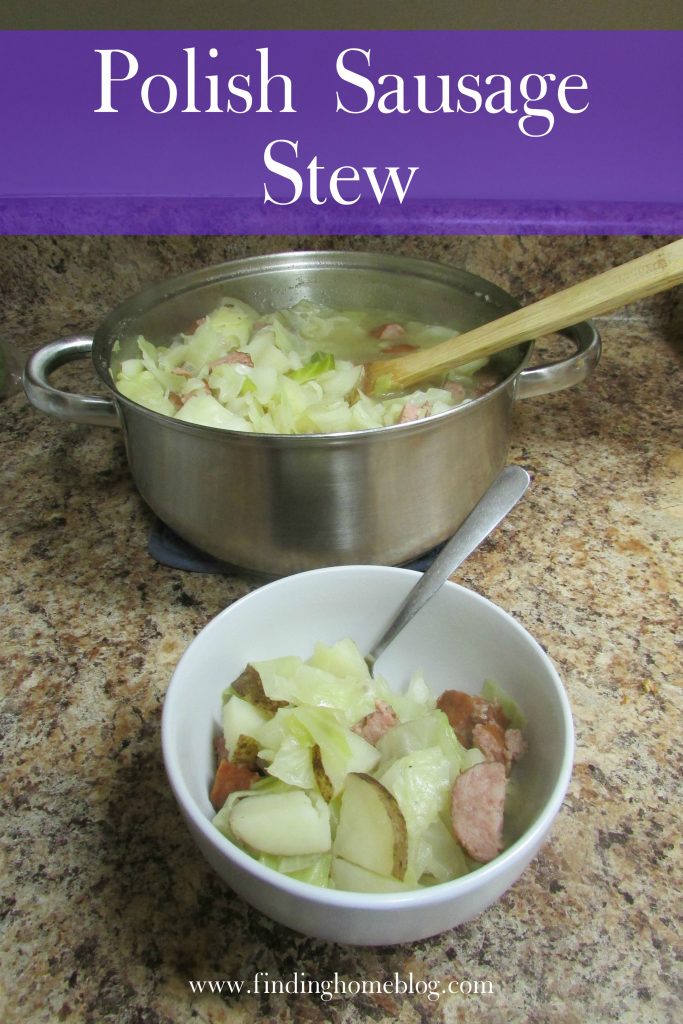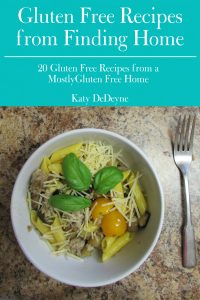 Want more yummy recipes?  Sign up below to get your copy of Gluten Free Recipes From Finding Home: 20 Gluten Free Recipes From A Mostly Gluten Free Home.