When posed with the question "What's saving your life right now?", I initially didn't have an answer.  Life has been a little bit up and down this winter, but nothing immediately stood out to me.  But as I mulled it over, there were a few things I kept coming back to.  In no particular order, these are the things saving my life right now.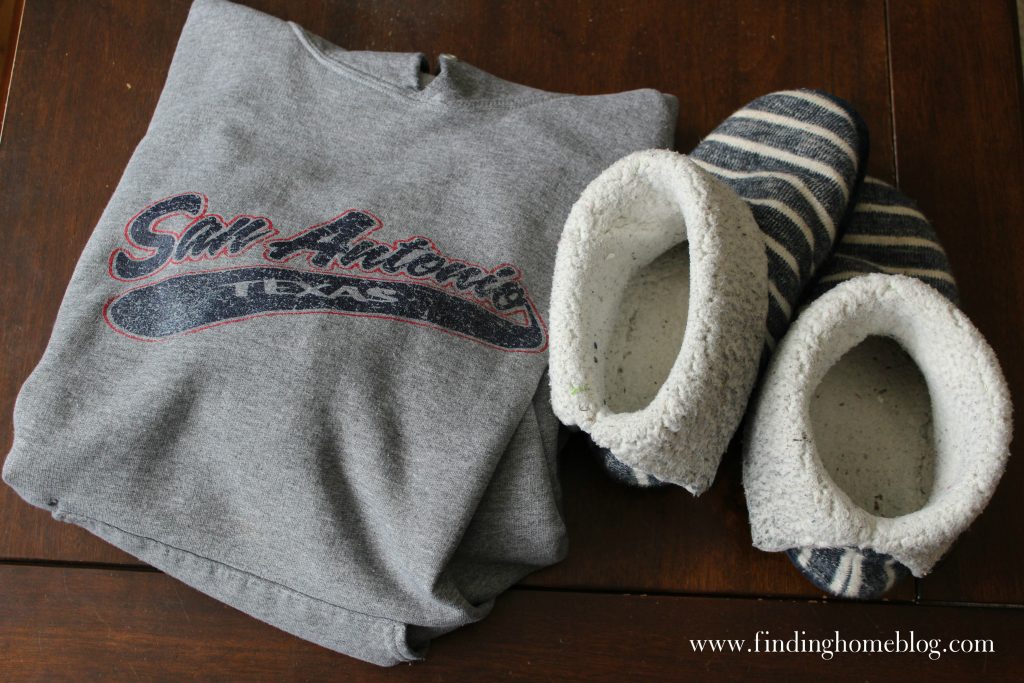 My slippers and my favorite sweatshirt.  I hate being cold.  And the reality of winter is that it gets chilly.  So every morning when I wake up, I hop out of bed and put on my slippers, which were a Black Friday deal that sadly, are already falling apart, and my favorite sweatshirt.  I got this almost six years ago when Jesse and I took a babymoon trip to San Antonio, TX, about a month before Matthew was born.  One day it started pouring rain, and neither of us had a jacket, so I grabbed this sweatshirt at a little souvenir shop.  And I've loved it ever since.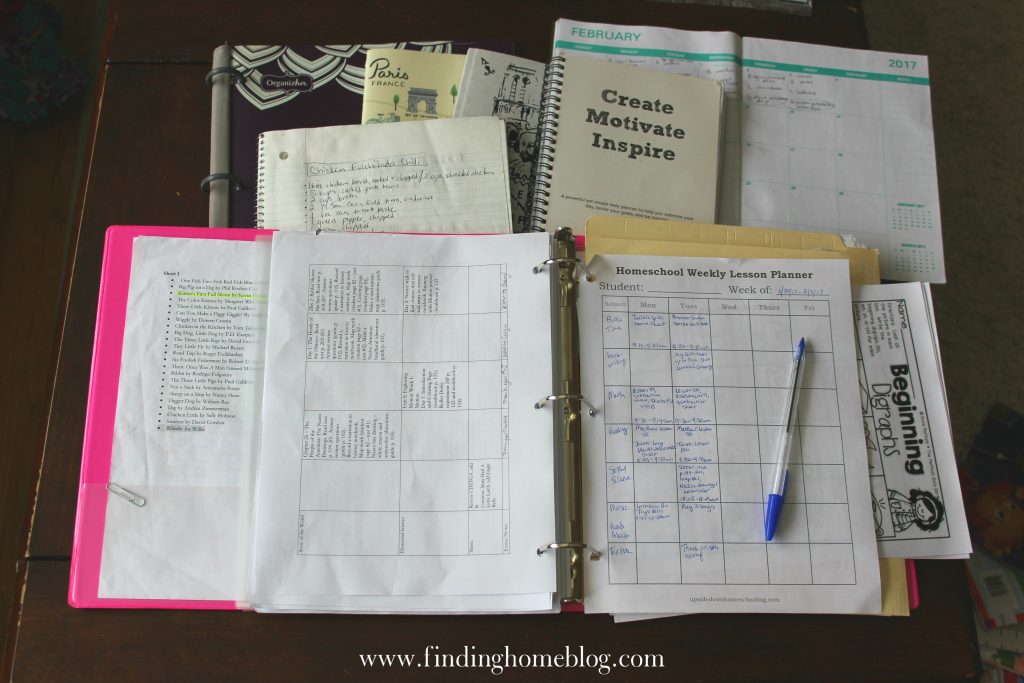 Notebooks, planners, and lists. Really, these things will make my list every time.  Because I use a lot of different trackers for a lot of different things: budgeting, meal planning, recipe development, daily/weekly planning, homeschooling, book tracking, journaling.  It wasn't until I sat down to write this post that I realized just how many I actually use.  I like keeping them all in their separate places, because that's how my brain works.  And if they're pretty? That's just a bonus.
Purple nail polish and my current knitting project.  What do these have in common?  You may not know this about me, but I'm a nail biter.  And when I get stressed out, I also pick at my cuticles.  It's terrible, and I hate it, but it's such an ingrained bad habit.  But when my nails are painted, I try to keep them nice looking.  And when I have something to do with my hands while I'm watching tv or listening to a podcast, my fidgets go somewhere productive.  It's not a perfect solution, but it helps.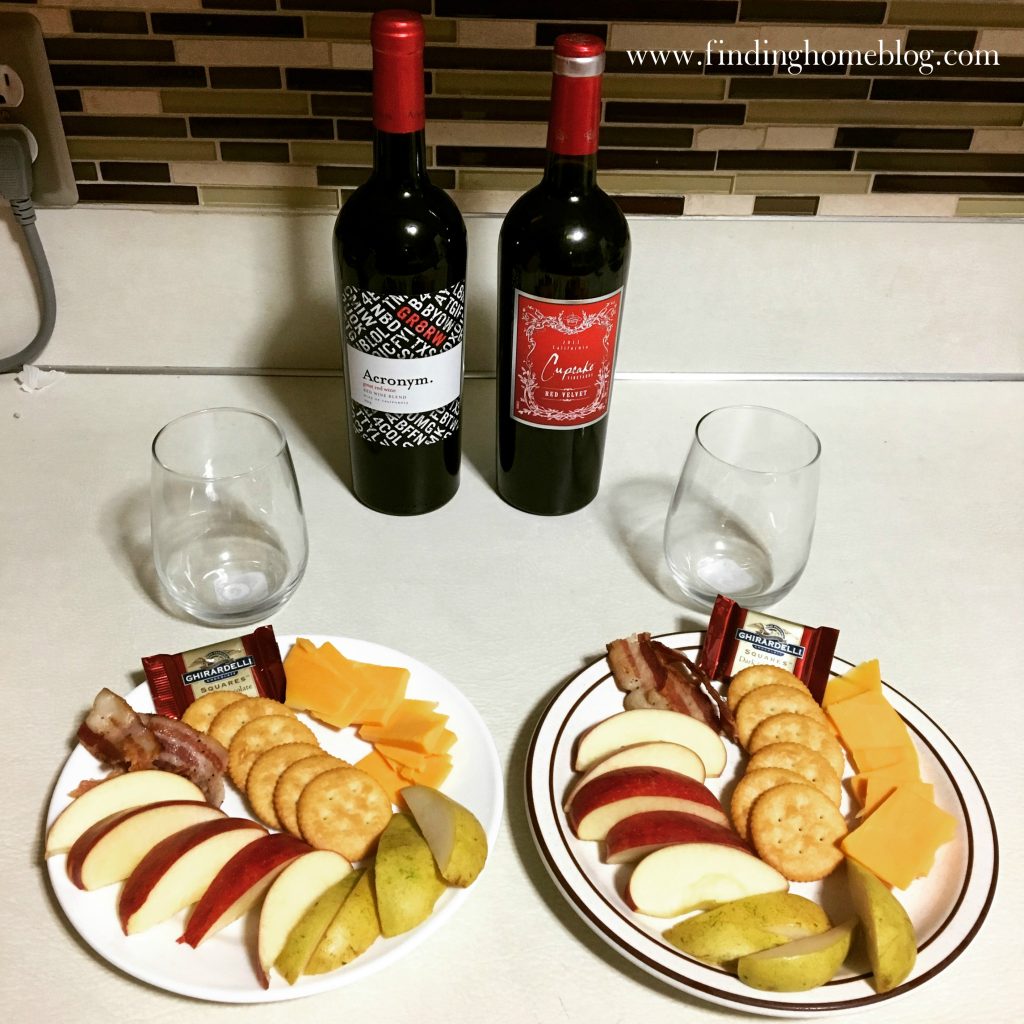 Wine. For the longest time, I was of the opinion that I didn't like wine.  But one day Jesse asked me to pick up a bottle or two for us to try.  I did, and I ended up with Acronym and Cupcake Factory Red Velvet, because that's what happens when you pick based on name.  We've since tried a few more, and we're starting to be able to narrow down bits of what we like and don't like.  And it helps me sleep, at least when toddlers don't want to party at 3am.  And I like sipping on a glass at the end of the day.  Who knew?
The concept of taking things one day at a time. I talked about this a little bit in my book review of It Was Me All Along, but I'm really loving the idea of "just do today".  Sometimes I even have to break it down further than that – just do this hour – but it's really helpful when I'm tempted to make poor decisions, especially in regard to food or spending money on too many extras.  I still stumble a bit, especially when there's pizza involved, but it's better than striving for perfection and constantly failing.
If I had said I wanted to do yoga EVERY SINGLE DAY in January, I would have failed.  But the fact that I think I did 28 or 29 days?  Pretty impressive, and it didn't feel like as much of a chore because I knew that I could evaluate what I needed each day, and make the best decision I could just for that moment.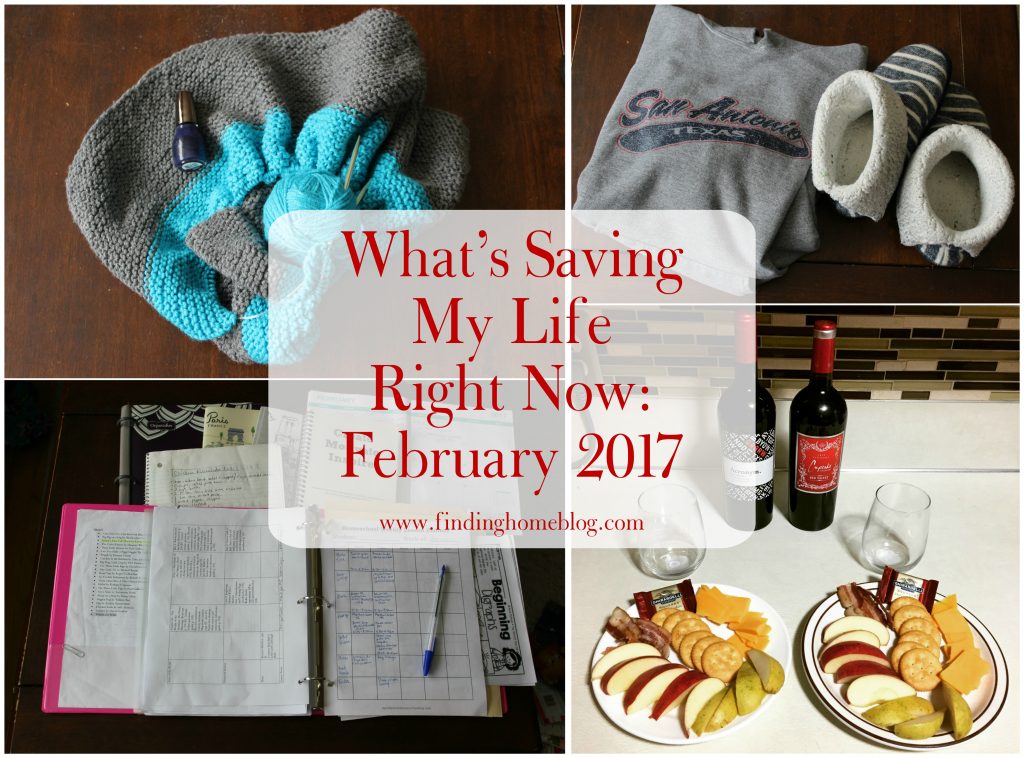 This is a fun little exercise to really delve into what's making a big difference right now.  And some of the answers might surprise you.  I'd love to hear your list too – whether big or small.  What's saving your life right now?