Last week I shared how my 2020 word of the year worked out, and today I want to talk about my word for 2021.
2020 was a year of introspection for me. It was a year where I really processed through a lot of what makes me the person I am, and why I do the things that I do. And armed with that knowledge, I'm heading into 2021 focused on growth.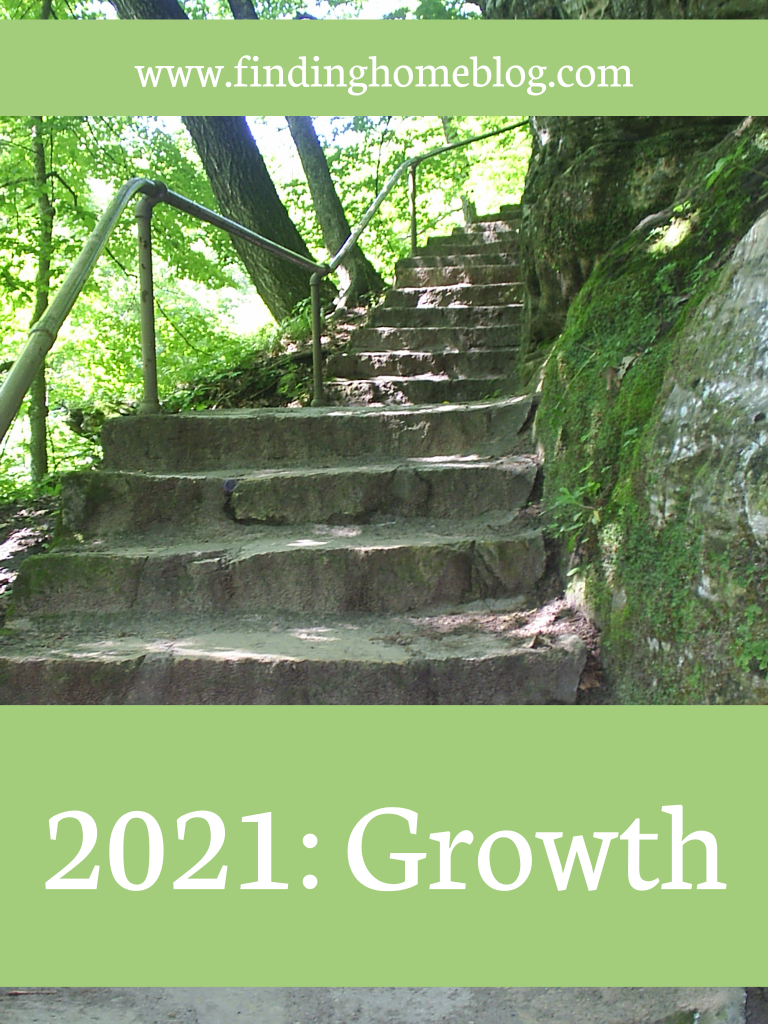 Now don't get me wrong – I have spent most of my life trying to grow as a person. To know more. To keep learning. To do better. And that's going to continue this year, just with a little bit more focus.
Some of the areas I want to grow in are things that I've wanted to learn more about, but haven't made the time to do so.
Find a red lipstick shade that works for me.
Learn about Texas gardening.
Find solutions to these dang Texas allergies that have been kicking my butt since we moved here.
Figure out the whole "curly girl" hair care method and if it's right for me.
Some of the areas I want to grow in are things that I've already started, but want to continue.
Continue to read books that expand my worldview, from people whose lives are very different than mine.
Build my repertoire of gluten free instant pot recipes, both my own and from others.
Learn more about baking with different gluten free flours.
Release 2 books into the world (they're both works in progress).
Find exercise that I like – I know that I don't like to be sweaty, but I enjoy targeted movements like my ab exercises I've been doing.
I'm sure there will be things added to this list as the year goes on, but one thing these items have in common so far is that they're not so much specific targets as they are a mindset. To keep pursuing knowledge. To build new habits. To continue the things that are working well for me.
I do have specific business goals that I'm aiming for this year. At the end of the year, it will be easy to see whether or not I've hit those targets. But in my personal life, that doesn't work for me. If I set specific measurable goals, and then don't hit them, I feel like a failure. And I hate that feeling. But continual progress on a journey to being a better person? That I can do. And that's a lifelong journey. This year is just another step along the way.
Past words of the year:
Do you choose a word for the year? What did you pick for 2021?