I've decided to start including other entertainment in my monthly book posts, because the reality is that I spend my free time on more than just books. And also because posting about just one book seems silly to me sometimes.  So here's how I entertained myself in February…
First, a book: Still Me by Jojo Moyes.  I happened to hit the library lottery and requested this new release right after it got into the system, so I was the first one to check it out.  And then I lost track of time and didn't finish it until the morning after it was due back.  But I turned it in 10 minutes after the library opened that morning, so the next person on the holds list could still get it.  (I've never had a library fine, but I really wanted to finish it! They did not fine me for that extra 10 minutes either, although they probably should have…)
Anyways. This was the follow up to Me Before You and After You.  And I liked it, mostly.  But there was some drama in the middle that I kind of felt deviated from the characters a bit and was mostly there as a plot device to add some conflict to the story.  I didn't like it.  I did, however, enjoy pretty much all of the random new characters who were introduced in this third book.  And everything was wrapped up nicely by the end, something I appreciate in my fluffy fiction.
Of the three, I think I liked After You the best, just because I felt the characters were really well developed and consistent.  But I did enjoy how Louisa's character grew throughout Still Me as well.  Overall, I really liked this trilogy, and at some point I'll be digging into more of Jojo Moyes' backlist to read more.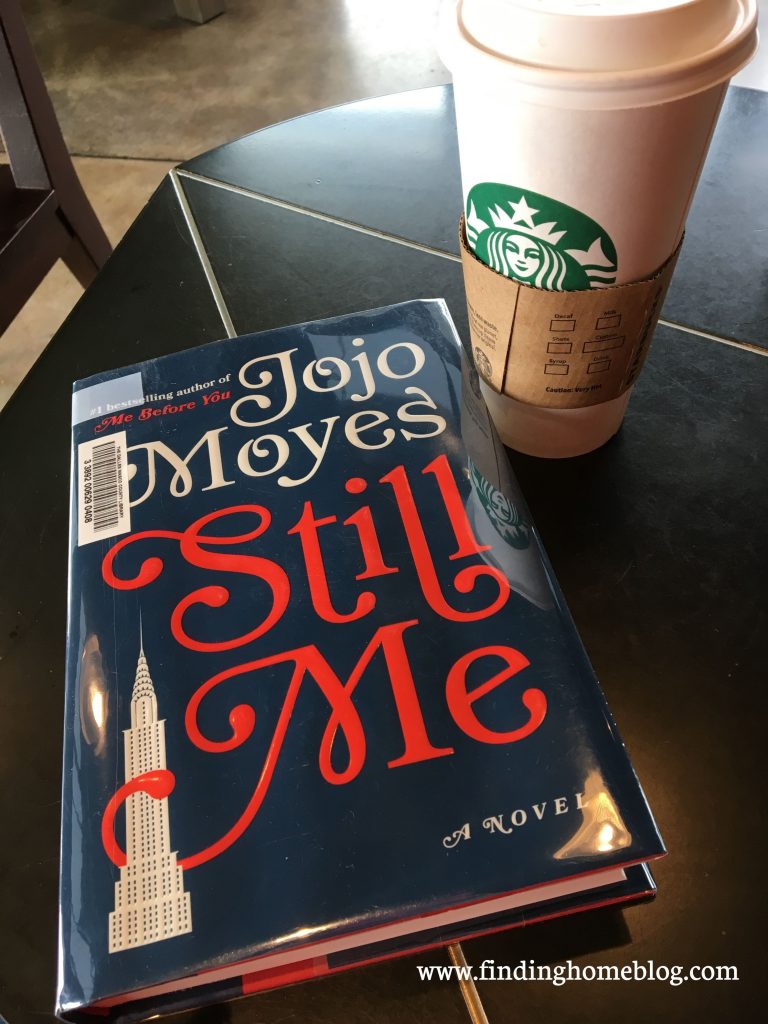 Second, two free video summits. The first week of the month, I watched quite a few of the videos in the Work At Home Summit, hosted by Caitlin Pyle.  These were really good motivation for getting things done business-wise, although the timing was not exactly great for me, because I have plenty of mental motivation and no time or free hands to implement due to baby Sarah.  But that's okay – it was still good information!
I also watched almost all of the Get Organized HQ videos mid-February, hosted by Laura Smith of I Heart Planners.  These were fun, because they delved into decluttering, time management, and household systems, all of which I'm kind of a nerd about.  There was also a Facebook group to go along with the videos, and for March we are doing a daily planner challenge in there, so that's been fun too.
For video summits like these, there's almost always the option to A) buy lifetime access to the videos so that you don't have to cram watching them into that one week and B) sign up for someone's bigger course or group or something.  But I just do the free content.  It does mean that for that week, most of my free time (and kitchen prep time and laundry folding time) is dedicated to listening to people talk.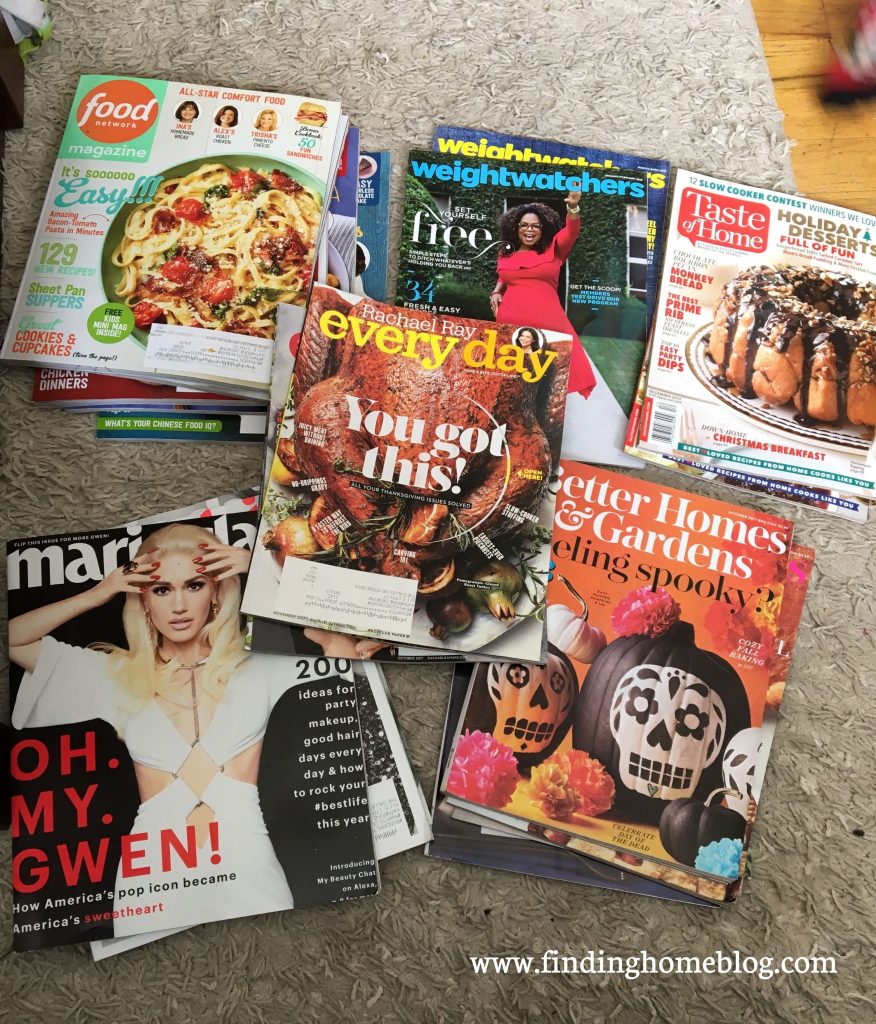 And then, there was the stack of magazines.  I'd like to say that I caught up on these finally, but I'd be lying.  But I did put a dent in the stack.  And I'm still reading through them in March.  I love magazines, especially food and home themed ones.  And I got all of these for free, so yay for that!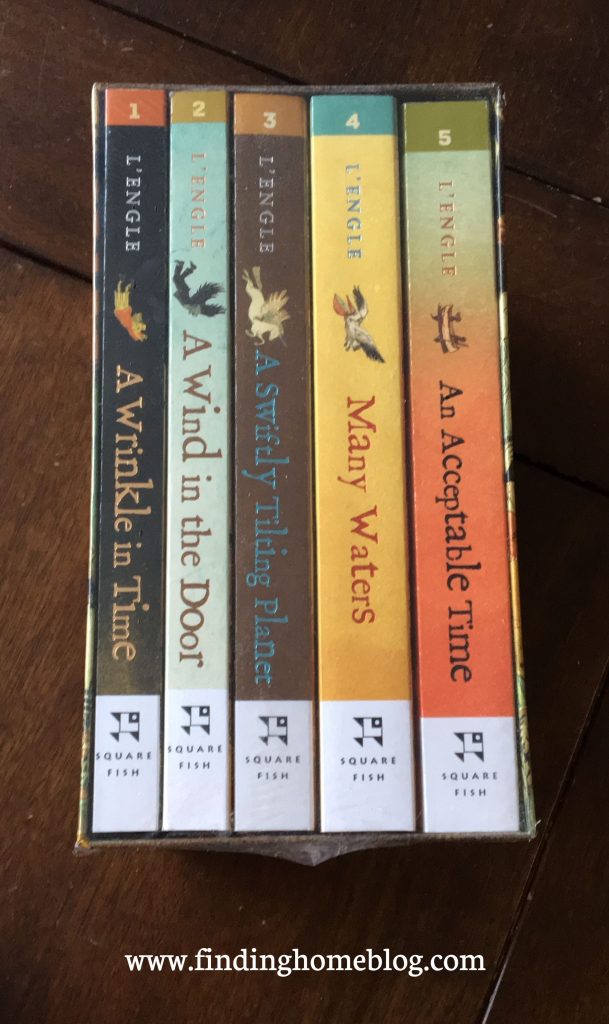 I found a great deal on this boxed set of the A Wrinkle In Time quintet on Amazon (it's about double what I paid regularly), so I'm pretty excited to reread those. I read them in high school but I don't really remember a ton about them.  Look for those in my books post next month, hopefully.
Finally, tv shows.  The Superbowl was on, and a couple of the commercials actually made me laugh.  We watched quite a bit of the Olympics.  The second season of Victoria has now come to an end.  This Is Us is of course one of my favorites.  And Jesse and I have been watching reruns of The Big Bang Theory and That 70s Show that our tv antenna picks up after the kids go to bed (we don't have cable).
So that's what I've been spending my free time on.  There's actually quite a bit there.  I don't know if that's a good thing or a bad thing, but at least I can say I'm never bored…
Disclosure: Some of the links in this post are affiliate links.  If you make a purchase through these links, I receive a bit of a commission at no additional charge to you.