For me, July was full of quick and easy reads.  Especially toward the end of the month, it started getting super hot out, so I quickly reverted to my "lump on the couch" status and enjoyed several of these books in one sitting.  Here are the quick and easy reads I finished last month.
First of all, I finished out the Harry Potter series.  As with the first four books last month, I'll just share one of my favorite quotes from each book.
"I cared more for your happiness than your knowing the truth, more for your peace of mind than my plan, more for your life than the lives that might be lost if the plan failed.  In other words, I acted exactly as Voldemort expects we fools who love to act." – Harry Potter and the Order of the Phoenix
"He will only be gone from the school when none here are loyal to him." – Harry Potter and the Half-Blood Prince
"Always." – Harry Potter and the Deathly Hallows (Probably one of the most popular Harry Potter quotes out there, and if you don't know what this refers to, read the books! It's a great moment.)
Even though I found a copy of Harry Potter and the Cursed Child at the thrift store (score!), I didn't reread that one because I just read it last year.  I did, however, snag these three from the library: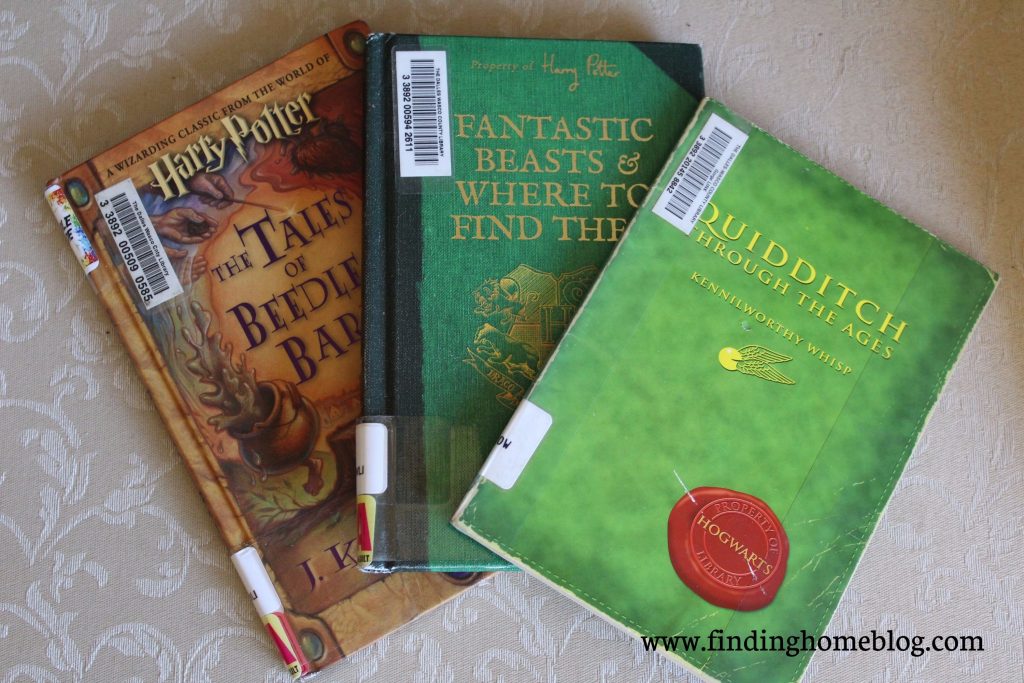 I hadn't actually read these books before, so they were fun little companions to the Harry Potter series.
Fantastic Beasts and Where To Find Them.  This one is an encyclopedia of magic creatures, some mentioned throughout the series, and some brand new ones that J.K. Rowling came up with just for the book.  The only thing that was disappointing about this was the lack of pictures.  Even black and white sketchbook type drawings would have been helpful, I think. (I discovered when looking for a link to the book that there is an illustrated edition!) I am curious to see how this turned into a movie now though.
Quidditch Through the Ages.  I'm not a sporty person, so although the quidditch presented in the HP books and movies is kind of fun, I was never that into it.  So this book wasn't super interesting to me either, and especially the listings of all the different teams kind of blended together after awhile (again, I think pictures would have helped).  But I did enjoy the "history" aspect of it, and it was another fun little read.
Tales of Beedle the Bard. This was probably my favorite of the trio, but I wished there were more stories in it.  The "commentary" by Dumbledore was fun to read too, but there were several other stories mentioned from other magical fairy tale collections, and I was curious about those too.  I suppose it's not too bad a review of a book to say that you wanted more of it.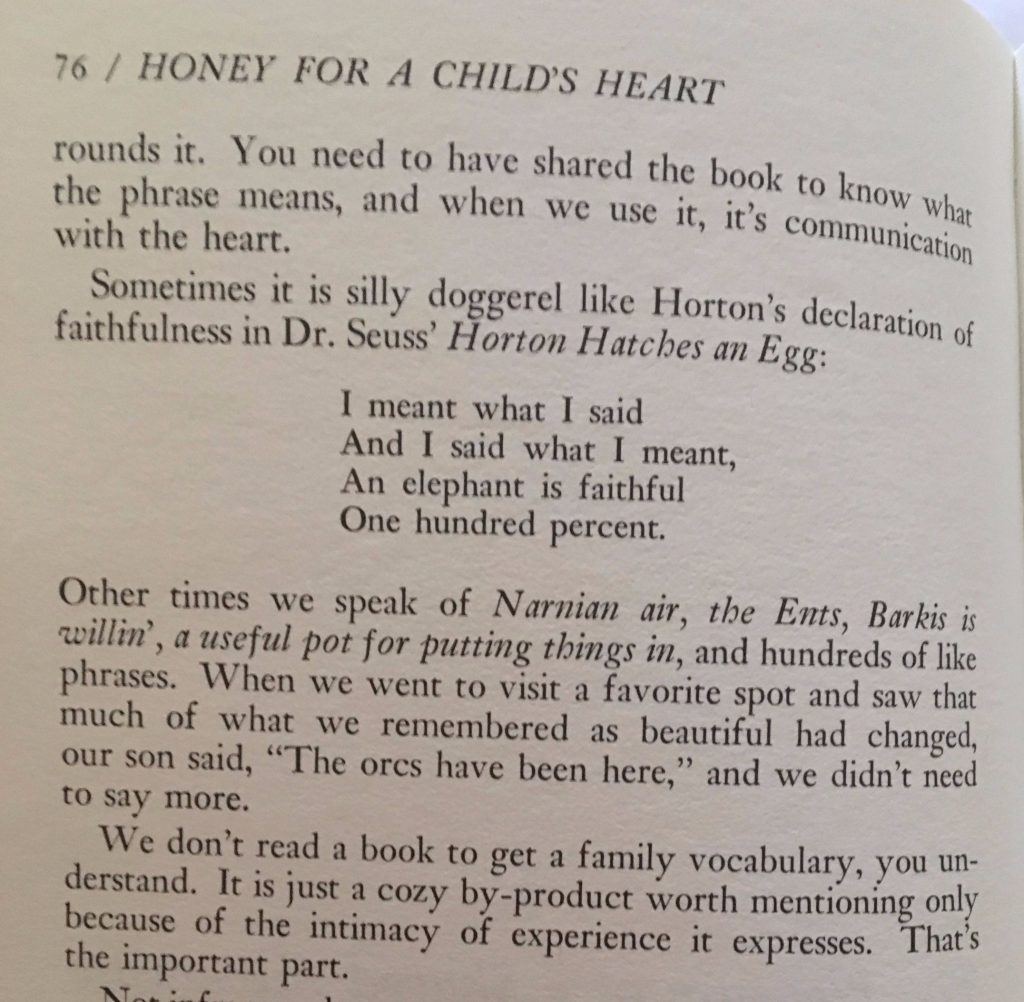 Honey For A Child's Heart by Gladys Hunt. I borrowed this one from my mom last summer, and finally got around to reading it right before my parents visited so that I could give it back to her. (Spoiler: I forgot to give it back.)  This was a short book, emphasizing the importance of reading to kids.  I totally agree with that.  I think Hunt got just a bit too preachy at times, but overall I liked what she was saying.
I loved the part pictured above, about a family vocabulary made up partially of words and concepts from books read together.  We totally have some family phrases and jokes that are just part of our shared experience, and book quotes can add to that.  I do wonder how the book lists in this edition compare to the ones in the current edition, so I may still check that out from the library to look through those.
More Than Just Making It by Erin Odom. I received an advanced copy of this book as part of being on the launch team.  I was immediately intrigued by this book when I heard of it, because Erin has always been open about her family's financial struggles and their experience using government assistance like the WIC program and food stamps.  Those are programs that, even though many people use them, it's not necessarily common to actually hear about those experiences.
But Erin didn't just share her family's struggles.  She also shared practical tips and encouragement for those currently trying to "just make it" to move to "more than just making it".  And she also gave advice for those who have been blessed, whether with money, or with things.  Amidst a world of judgment and stereotypes, she encourages readers to look beyond what they may see on the surface because you don't know someone else's story.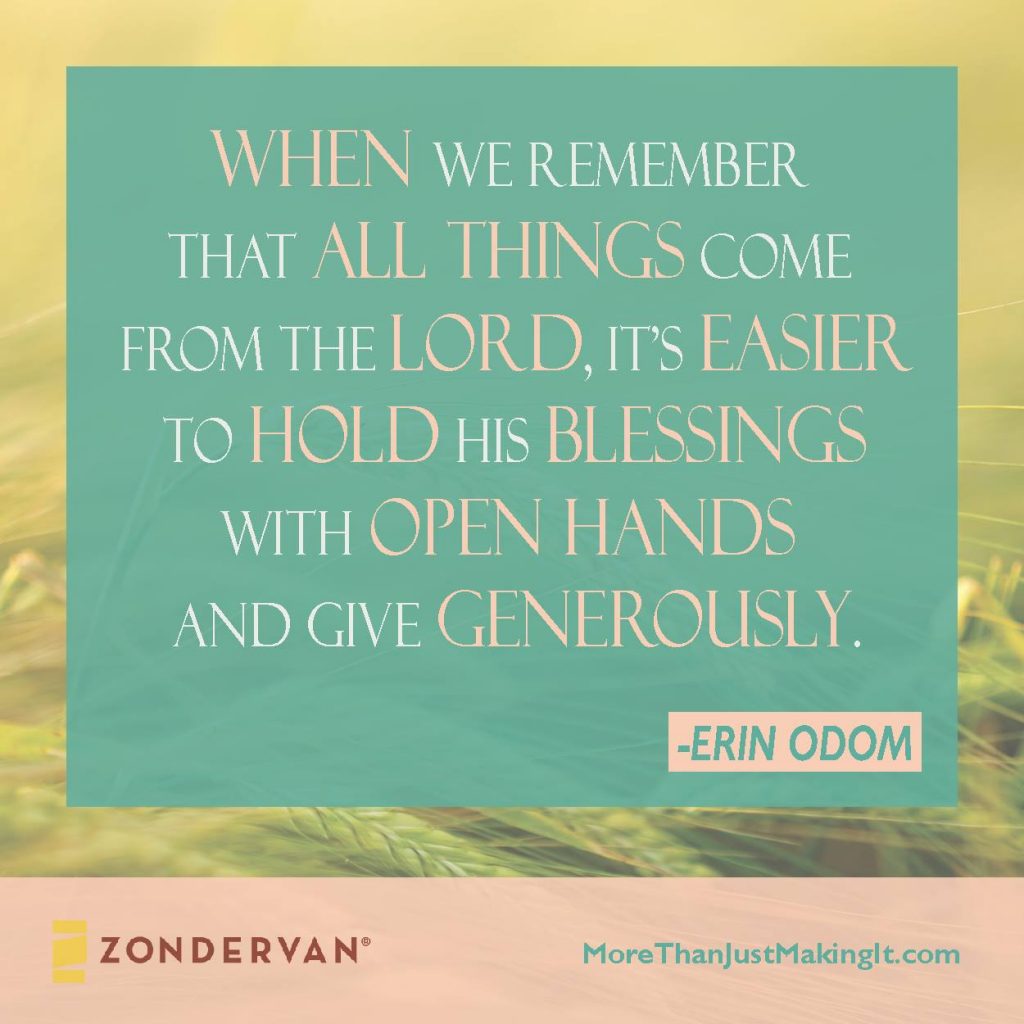 image from Erin Odom, used with permission
Above all, though, Erin reminds readers that God provides.  Throughout the whole book, from stories of when they had no money to when they were able to send their daughter to a school they didn't think they'd be able to afford, Erin mentions all of the "kisses from Jesus", the times God provided for them through other people just when they needed it.  We've had plenty of "kisses for Jesus" moments in our lives as well, and while I'm not a fan of the phrase itself, the idea behind it is a great reminder of Who is in charge.
Overall, this has been a really good read.  Whether you have money, or you have none, you can get something out of this book.  I have more thoughts about it, which I'll be sharing in a few weeks after they percolate a little bit more.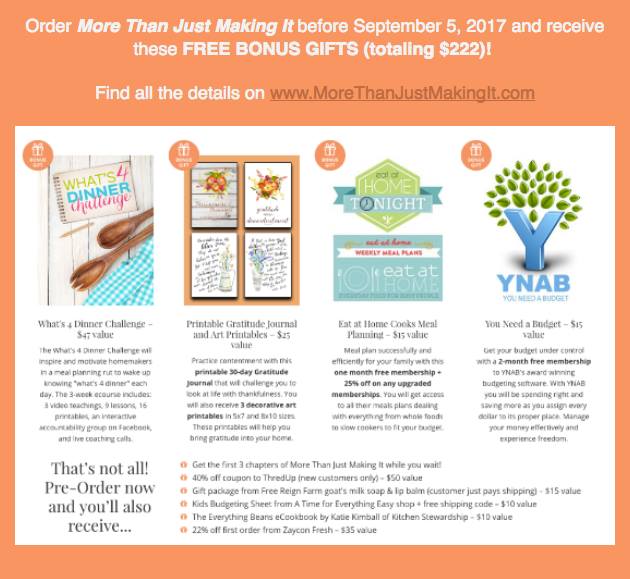 image from Erin Odom, used with permission
If this already sounds like a book you want to read, you can pre-order it now here and submit here for over $200 in pre-order bonuses!  Or you can check out the first chapter here if you're not sure (scroll down and click the pink button).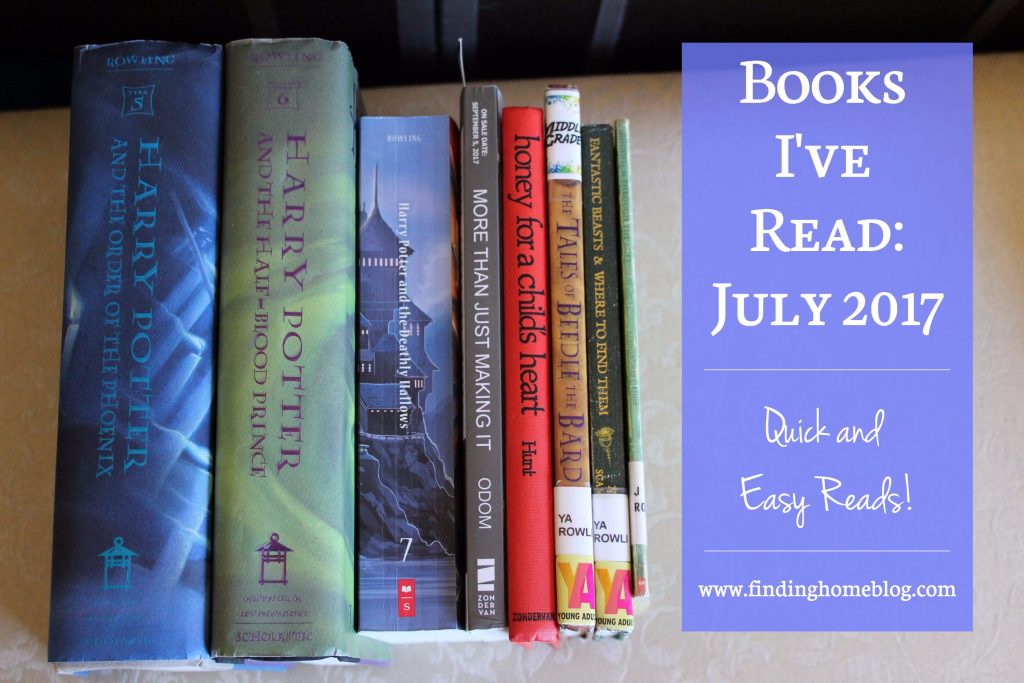 Rereading Harry Potter, plus a bunch of quick easy reads, has me almost at my goal of 30 books for the year.  Short books are definitely the way to go for a quick win!  What's your favorite short (under 200 pages) book?
Disclosure: Some of the links in this post are affiliate links.  If you make a purchase through these links, I receive a bit of a commission at no additional charge to you.  Thank you for your support!