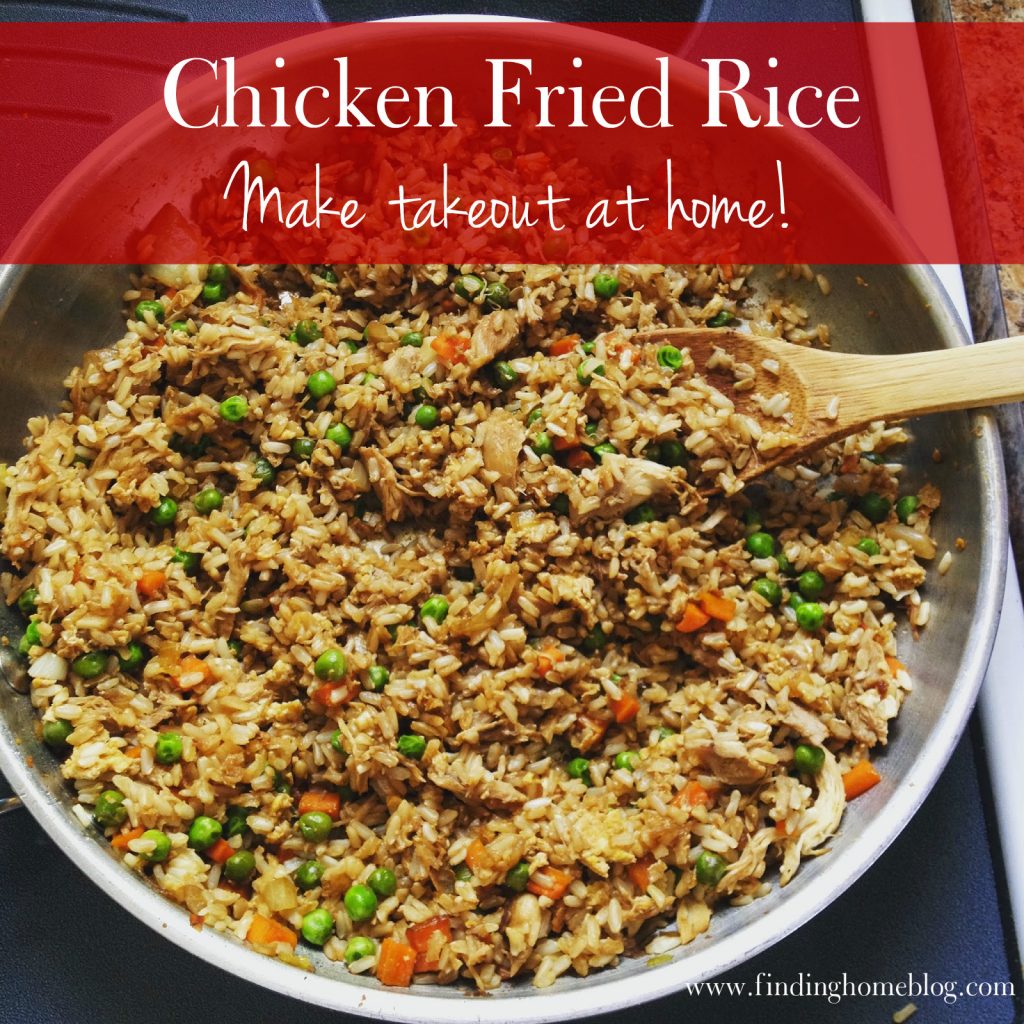 For a long time, Jesse and I have enjoyed getting Chinese takeout for a quick and easy dinner.  But eating out, even for just the two of us, adds up quickly.  Add in the kids and you're talking a lot of money for what is truly a simple dish.  Last week, I decided to see if I could recreate one of our restaurant favorites at home.  With a little prep ahead of time, this dinner came together quickly and easily!
Ingredients:
1 cup chicken, cooked and shredded ahead of time
4 cups cooked rice (I used about 1-1/3 cups dry brown rice)
2-3 carrots, finely chopped
1 onion, finely chopped
2 Tbsp. extra virgin olive oil
2 cloves garlic, minced
2 eggs
4-6 Tbsp. gluten free soy sauce
1 cup frozen peas*
*You could also use a frozen peas and carrots mix and just skip cutting up the carrots yourself.
Directions:
Heat the olive oil over medium heat in a large skillet.  Add the carrots and onions, and saute until starting to soften, about 5 minutes.  Add the garlic and cook for 1 more minute.  Move the veggies off to the side, and scramble the 2 eggs.  Once the eggs are cooked, add the remaining ingredients, and stir everything to coat with the soy sauce.  Cook on medium low until everything is heated through.
Disclosure: Some of the links in this post are affiliate links.  If you make a purchase through these links, I receive a bit of a commission at no additional charge to you.  Thank you for your support!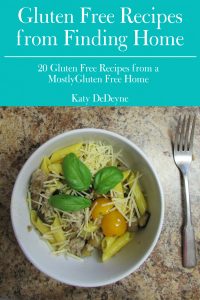 Want more yummy recipes?  Sign up below to get your copy of Gluten Free Recipes From Finding Home: 20 Gluten Free Recipes From A Mostly Gluten Free Home.