Disclosure: I received this product for free from Moms Meet to use and post my honest opinions. Compensation for this post was provided and this page may contain affiliate links.
I don't know about you, but my kids love animals.  They each have their personal favorites – Jonah loves sharks, for instance – but in general, they're always excited to sit down and learn more about creatures from all over the world.
So when we got a copy of National Geographic's new book Hey Baby! in the mail, they all immediately wanted to dive in.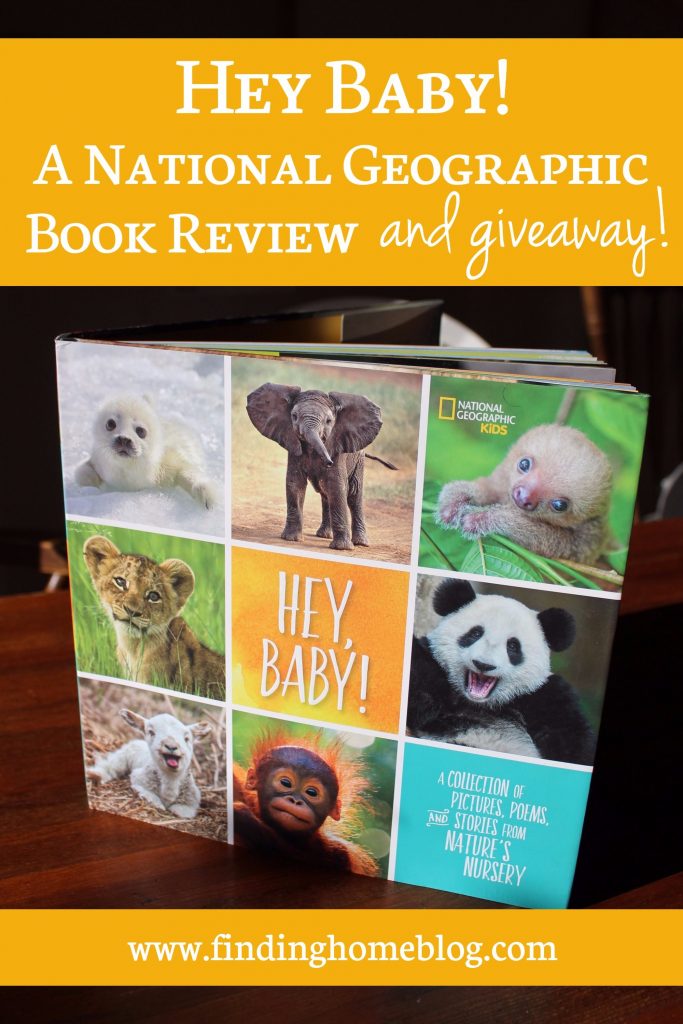 This is actually a really great book for various age levels.  For Jonah (age 8) and Matthew (age 6), they can read for themselves and find out facts about the different animals.  For these boys who love watching shows like Wild Kratts to learn about different animals and their "creature powers", that's fun for them.  They don't even realize they're learning!
For Hannah (age 4) and Elizabeth (age 3), we can read aloud some of the facts, like the different baby names.  There are actually a bunch of different animals whose babies are called "joey", not just kangaroos.  Who knew?  The girls also made a game of pointing to different pictures and asking me what the animals were, and they loved pointing out the ones they already knew.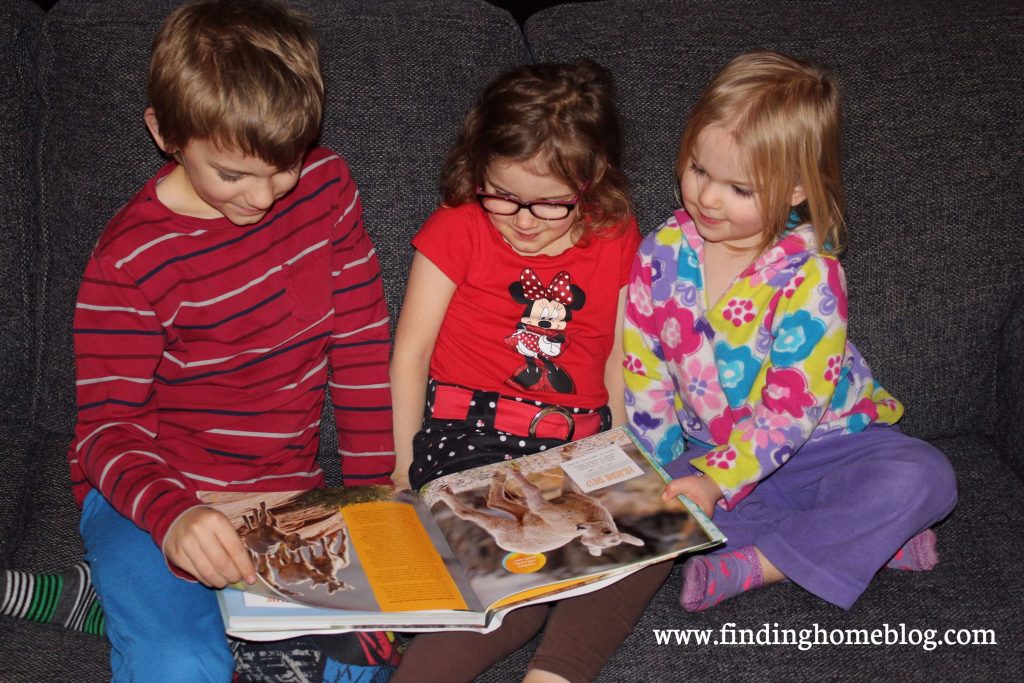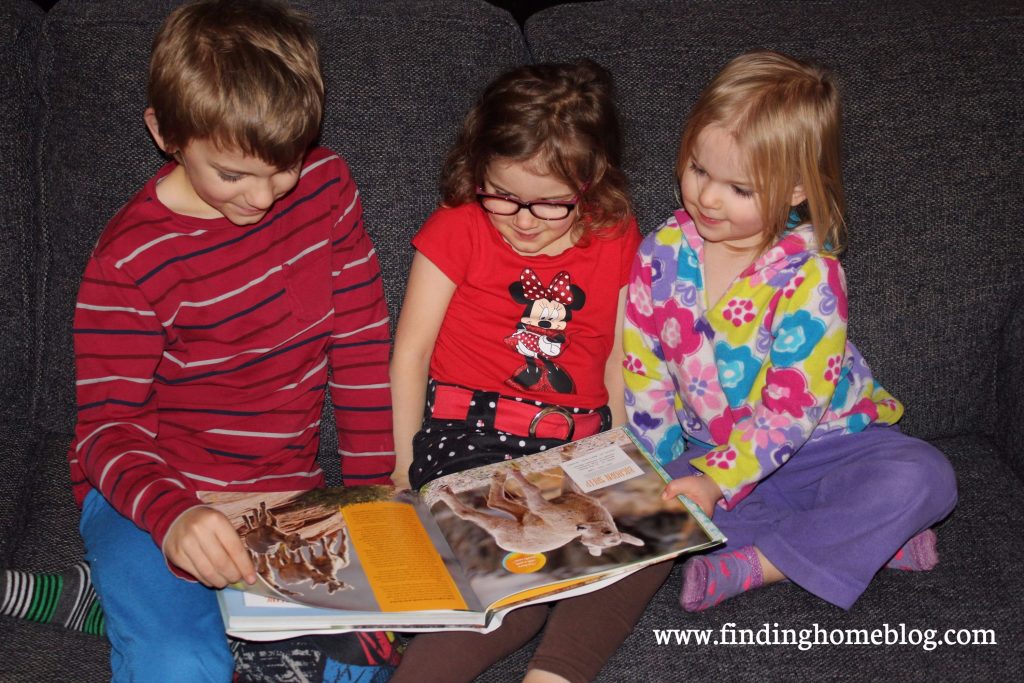 As for me, obviously I love the learning aspect of the book, but I also really liked that it was broken down by geographical area.  That makes it perfect to go along with a unit study, or to go along with a cultural study using one of my favorite book list books.  I can see this being useful in our homeschool for several years.
I didn't care as much about the poems and folktales that were included in the book, mostly because that's not really my thing, but those are also another enriching way to add to your morning time or school day if that's something that you do.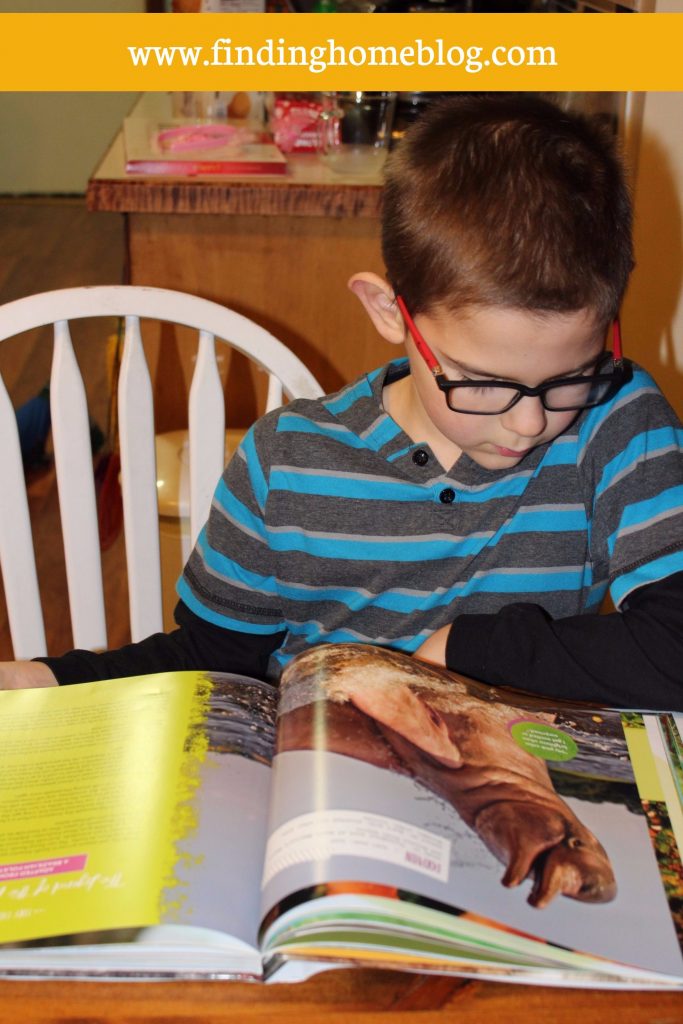 You can grab your own copy of Hey Baby! here.  If you have kids who love learning about animals as well, I have good news for you: I'm partnering with Moms Meet and National Geographic to give away a copy of this same book so your kids can learn about animals too!
This will be a short giveaway, so get your entries in today!  The giveaway will end on Sunday, December 10 at 11:59pm PST.  I'll email the winner on Monday, December 11, and they'll have 24 hours to get back to me with their shipping information.  Otherwise I'll have to pick a new winner.  So please make sure your email is correct!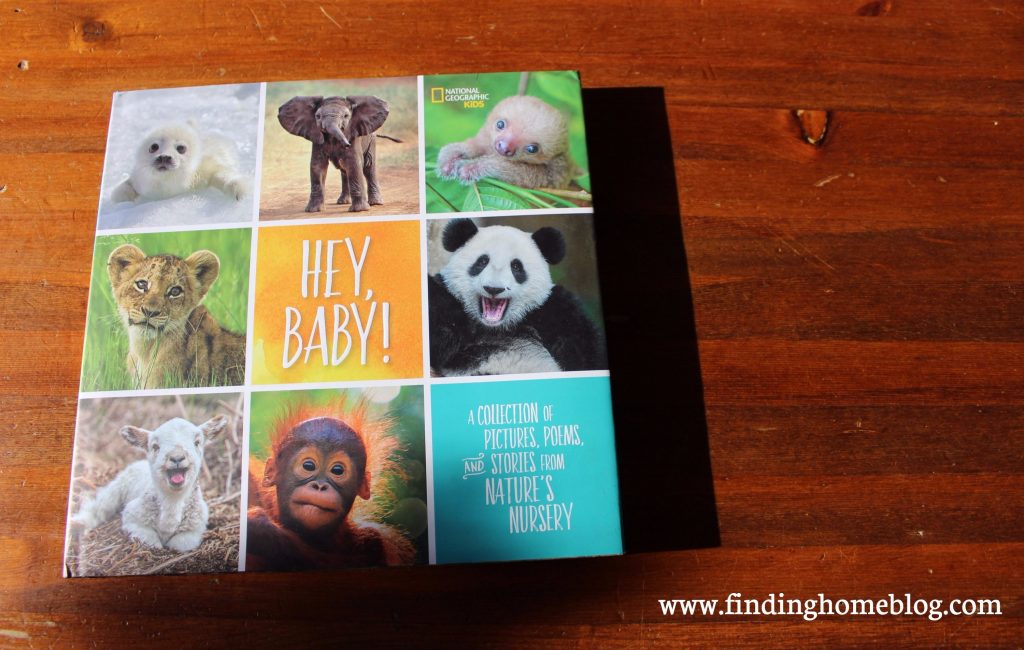 If you are reading this post via email or a feed reader, you may need to click through to the actual post to see the giveaway form.
Are your kids animal lovers?  Which animals are the favorites in your house?