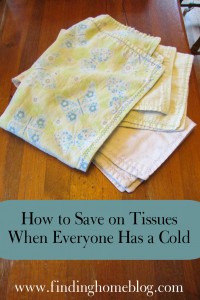 It's that time of year. Spring is coming! The snow is finally melting, the temperatures are climbing, and…everyone gets a sniffly nose.
And if your house is like ours, the little people don't quite know how to blow or wipe their noses on tissues. The couch? Sure. Mom's arm? Definitely. But not tissues.
So we gave each child a burp rag.  My Grandma Winter made a stack of these for us before Jonah was born, and even though we're past the burp rag stage of life, I'm not quite ready to let them go yet.  Now I don't have to!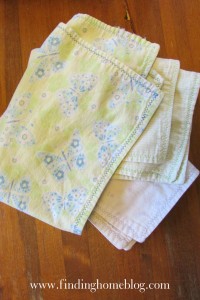 We're trying to encourage the kids to keep their "snot rags" (lovely term, I know) on the backs of their dining room chairs, so that they know where they are.  Realistically, sometimes they end up on the floor.  But when everyone's nose is running, it's nice to be able to tell them to take care of it, and actually have them be able to do it.
Burp rags are big enough for multiple uses, absorbent, and soft enough for little noses.  And they don't get torn into itty bitty pieces like tissues do when a one-year-old gets ahold of them.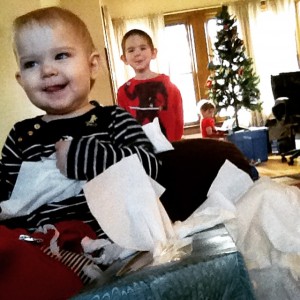 We may be hunkered down, wishing for some soothing chicken soup (or something close enough), and wiping our noses, but at least we aren't running low on Kleenex yet!