Disclosure: Some of the links in this post are affiliate links. If you make a purchase through these links, I receive a bit of a commission at no additional charge to you.
I've been talking a lot about home management this month, and that's because the routines that I've set in place have helped my life run much more smoothly.
One of my favorite parts of that is having things assigned to days of the week.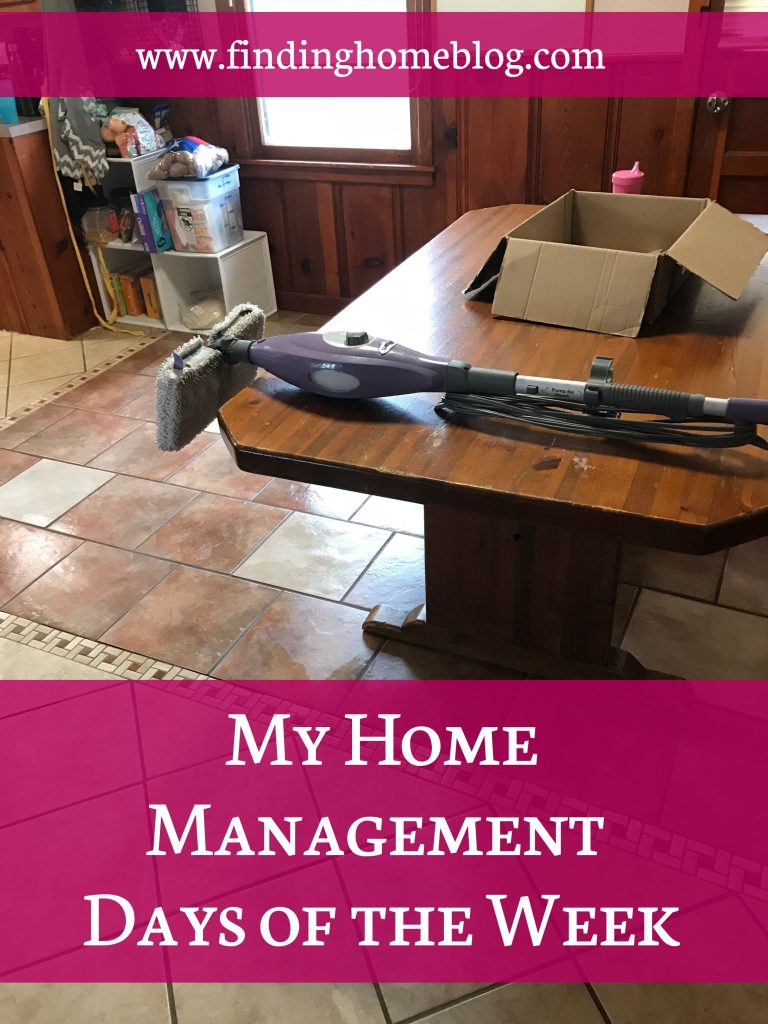 This is something that my friend Stacy teaches in her course (more on that in a minute), and it's something that I've implemented in my own life.
It's streamlined things, and made it really easy for me to know when things will get done. I don't have to look around and wonder when I'll have time to do certain cleaning chores, or if I paid those bills, or if I'll ever have a moment to myself, because all of those things are built into my routine.
Here's what that looks like currently. It's shifted before, and it probably will again in the future, but this is where it stands at the moment.
Monday: Errands Day
This is for sure our grocery shopping day. If we need to go to the bank or the post office, it happens on Monday. Dropping off thrift store donations? Monday. Most out-of-the-house things happen on Monday, except doctor appointments, which I schedule whenever they fit. But those could totally happen on a Monday too.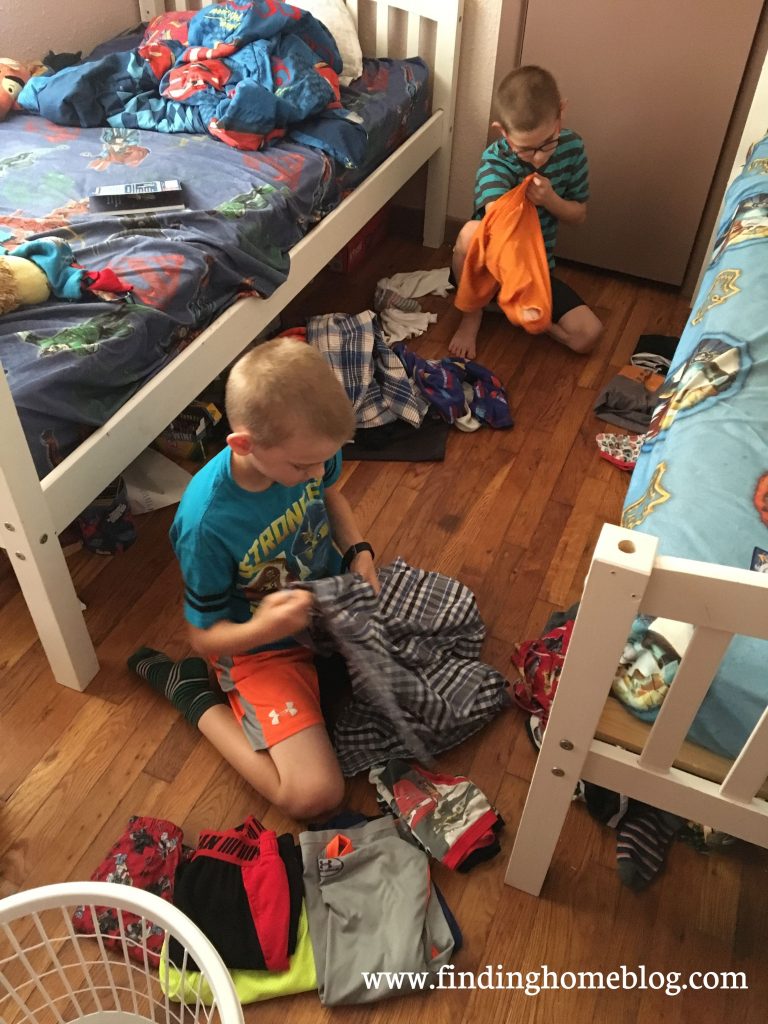 Tuesday: Laundry Day/Introvert Day
This is the first of two laundry days for our family. Now that there's seven of us, it just works better. The four big kids do their own laundry. I wash one load of my/Jesse's/Sarah's clothes, as well as any sheets or towels that need it.
We also basically never go anywhere on Tuesdays. This started when I was working all weekend out of the house, but it's continued and I'm not mad about it. I like knowing that I'll have at least one day at home.
Wednesday: Family Day
Wednesday is kind of a mashup of several things, but these things always happen on Wednesdays, and they're all family-related, so it's become family day. We go to the library in the mornings. The kids have piano lessons in the afternoon. And we have pizza and watch a movie at dinner time. The kids love Wednesdays.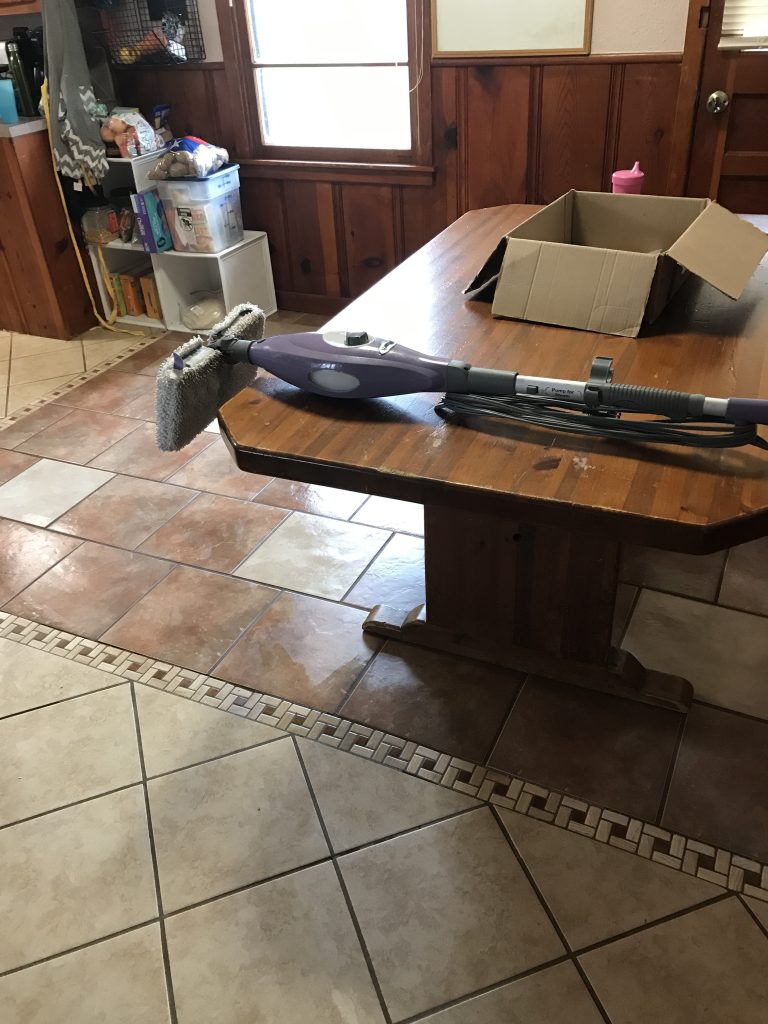 Thursday: Cleaning Day
Although we have several cleaning tasks that happen every day (dishes, sweeping the dining room, etc.), this is the day for cleaning projects that I do. I usually have a running list on my whiteboard in the dining room, and I tackle those things on Thursday afternoons. I don't stress out about the floor needing to be mopped, because I know it will happen on Thursday, and that's a nice feeling to have.
Friday: Office Day/Catch Up Day
Friday isn't necessarily a big day as far as our weekly rhythms go, but it's a chance for me to make any phone calls I need to make, balance the checkbook and file my receipts, or to catch up on anything from earlier in the week that I may not have had time for. It happens. Otherwise, it's an easier day and a nice way to end a week full of homeschool and food and family.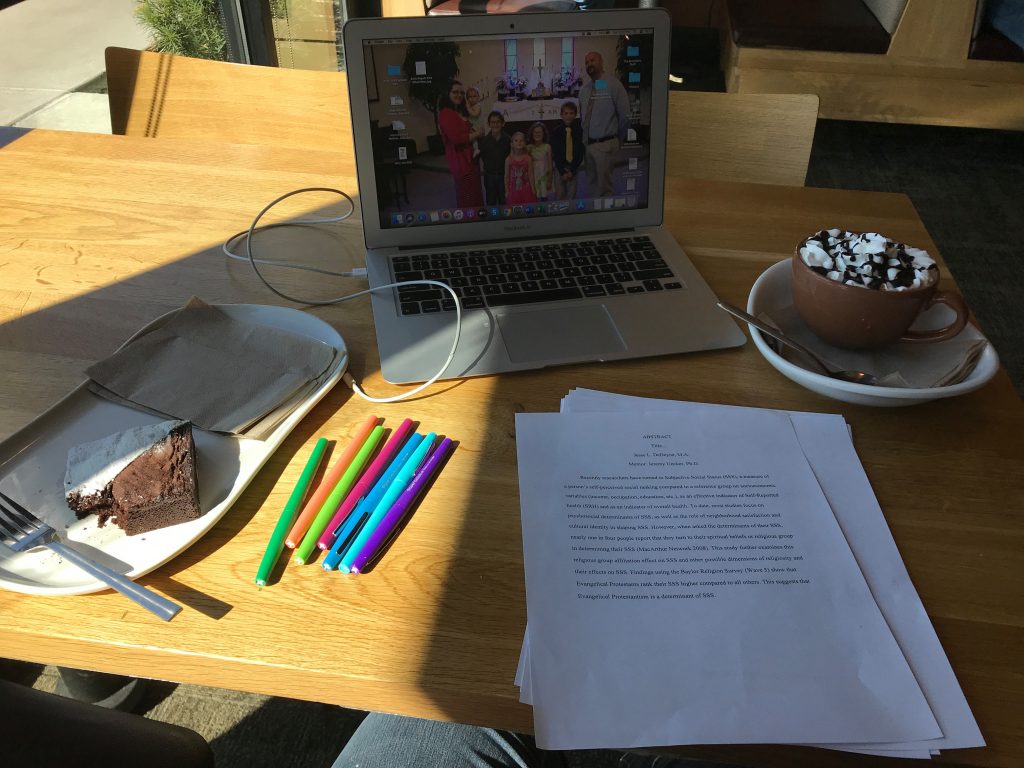 Saturday: Laundry Day/Work Day
Saturday morning is for doing the bulk of my/Jesse's/Sarah's laundry. The kids all get baths or showers. And Saturday afternoons, I leave for a few hours to work on Finding Home stuff. I work best with a bit of separation from parental responsibility.
Sunday: Planning Day/Rest Day
If I haven't had a chance to get the schoolwork ready for the coming week, Sunday is day for that. I also go through my planner and make sure I'm ready for the coming week. And otherwise? I take it easy. I don't necessarily have a full day off ever, but building at least a few hours of relaxation time into my week is crucial.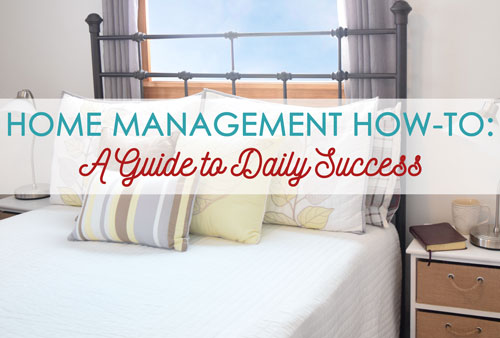 photo from Home Management How-To, used with permission
I wish I could say that I came up with this on my own, but I didn't. I learned this from Stacy, who learned it from Ma Ingalls, who probably learned it from her mother and grandmother.
Having your days focused on specific tasks makes it easy to know that you're not missing anything, and that you're doing everything you want to get done.
And don't forget that right now, Stacy is offering a discount on her course Home Management How-To for my readers! (But only through this Saturday, so act fast!)
In this course, you'll learn to:
Create a realistic routine for your family – based on your needs.
Overcome laundry overwhelm with a simple plan of attack.
Tackle your paperwork clutter and get rid of the piles.
Make the best and most efficient use of your time each time you leave your home.
Enjoy a clean, organized kitchen and employ an arsenal of tips to feed your family well.
Develop a cleaning routine that will help you maintain a neat and tidy space.
Build in purposeful time to get ahead and prepare for busier seasons.
Rest!
You can learn how to put the weekly and daily rhythms into place for your family, so that your life flows along nicely.
Home Management How-To has 2 levels as purchasing options. The base level gets you the course, which is awesome! Level 2 gets you the course PLUS Stacy's 2 crockpot cookbooks (which I love), 3 months free to Plan to Eat meal planning website, and a couple more bonuses worth over $60!
Through May 9, 2020, you can use the code findinghome5 to save $5 off of Level 2. Which means you get the course PLUS all the goodies.
Do you have a weekly rhythm like this? Let me know what your days are in the comments.